Yea, she throws it all away. So did Michael Jackson. So did Janis Joplin. So did Amy Winehouse. So did  Mama Cass. So did Jim Morrison. And that's just a few of many. I mean life, And for all of them there was so much more to come. They were still creative, innovating, pleasing. And now there's Whitney Houston.
Doff the cap, bow the head, take a breath or two and curse hard drugs, the drug feeders, the  pressure destroyers.
Oh hell. why does it happen? But it does.
A February morning. I'm at Poundstretcher, the store with plenty of bargains and a few things that even at a pound sterling seem more expensive than the big supermarket. Among the many CDs offered for one pound is a film score.The movie soundtrack  is  The Bodyguard,' the film  with Kevin Costner. Much of the music comes from that best selling female record star  Whitney Houston. She plays her part in the film but wins no praise for her acting. There is a surprise cut  by the gospel-trained singer. It is  one of the simplest old style American gospel hymns 'Jesus loves Me' and she makes it something much more profound and new. She is surrounded by one of those lush American music arrangements, but that doesn't stop her making it something special. She sings with passion, she reworks the simplicity of a tune that has the charm ease of say the traditional tune to Amazing Grace. You can do so much with both, dress it up and dress it down, if you get my drift, and you can translate into a number of musical genres, most easily soul or jazz.
Whitney must have sung the hymn from childhood with religious roots going back to The New Hope Baptist Church.  She gives it an adult soul twist and it comes out of the Houston treatment room with the freshness of a face given a facial pounding.
I am playing this track. A text message comes on the mobile: 'Whitney has died, did you know?' I didn't. Not exactly gutted but hit hard. I've met many of the big stars of music over the last thirty years or more but not Whitney. Oddly two days before her death she performs at a pre-Grammy party with singer Kelly Price. She sings, yes, she does, 'Jesus Loves Me,' as a duet with Price.  The reports back tell me that the voice lacks the old power, but there is still the engaging simplicity and simplicity comes from training even if it sounds there and then. Sadly though,  things have been on the downward spiral for some time. The singer has talked about it. Those hearing and seeing her  in recent time have been somewhat 'taken aback.'
She often talks about her faith, notably in more recent on the 0prah TV show that when running on the US TV channels  reached huge swaths of the American viewing public. There are words there and elsewhere on the perilous life's journey of recent time and the testimony that she got through because He didn't leave her alone. Somehow it doesn't hit the total mark for people recall the recent Whitney as gaunt, emaciated, sick-looking, eaten alive by drugs. How could a beautiful woman become so. Couldn't someone have saved her? It appears there was a confrontational visit from her mother Cissy Houston, herself a music legend, She told the US, Jet magazine that she was "summoned" by God to help save her daughter. She had been in rehab.
The Whitney story  has been in seeming life free fall  for some time, and indeed as Caroline Sullivan's somewhat majestic obit in The Guardian ( Monday 3 February p 34)
she was freebasing cocaine since at least 2002. She and husband of the time Bobby Brown would spend  a week at a time taking drugs and watching TV. She divorced Brown in 2005 and that toxic relationship had already made disastrous inroads on her life.
The new and anticipated release I Look to You is her seventh album. The title song wreaks of pleading pain and liberally uses religious reference. 'As I lay me down/Heaven hear me now/I'm lost without a cause/ After giving it my all…who on earth can I turn to?' She speaks of turning to God for th strength that she needs. She sings the line "I don't know if I'm going to make it."
For the Christian  believer, like anyone else,  all this is crippling of the mind and senses. Whether entrants to the X factor will take  heed and ask themselves what do they have to withstand or avoid the worst assaults on mind and body that can be there amidst success is open to question. Doubtful. Meantime, the music and the voice will reach so many more as the marketing divisions line up to remind us of the many albums. As with Michael Jackson and less so Amy, huge sales and even price mark-ups will follow.
So we mourn the loss of another musical great.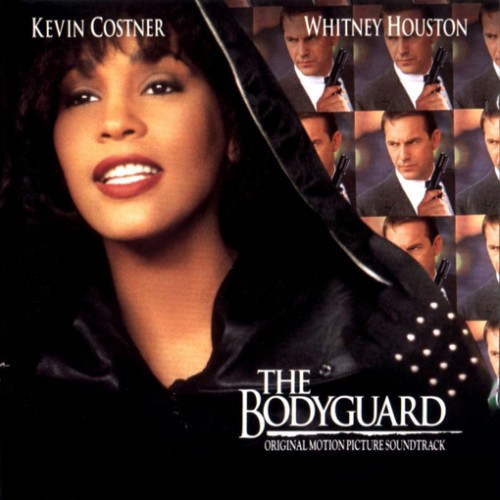 RECORDS
CRISIS recommends these recent record releases:
| | |
| --- | --- |
| | HEDY WEST    Ballads and Songs from the Appalachians (Fellside) |
| | GUIDED BY VOICES  Let's Go Eat the Factory (Fire) |
| | THE ALBION CHRISTMAS BAND  A Sound in the Frosty Air (Rooksmere) Discovered a little late for 2011, but as the Cornishman says of carols "We do sing them all the year round." |
| | THE TIERNEY SUTTON BAND  American Road ((BFM) |
| | LAURA J. MARTIN  The Hangman Tree (Static Caravan) |