At the present time there is no payment other than the sheer joy in being part of this ( sort-of anyway!) Charities are invited to submit material for free but with due verification. Advertising rates are available. CRISIS is a fast growing on-line magazine.
CRISIS is a Christian based journal that has no direct connection with any approved religious denomination or particular camp. The emphasis is on current culture with an offered critique.
HAPPY CHRISTMAS
- IF ONLY WARS WERE OVER!
THE BIG 
MISS-OUT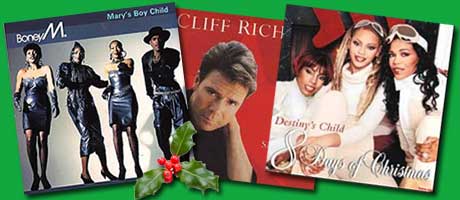 Tragedy is the word to describe what has been happening to the recording side of ~ Christian   recording music ministry in Britain. There is virtually just Kingsway with its Integrity label flag that is regularly issuing new material, We decry the sad wrapping up of the once so on-the-ball Furious company.
Not to many years ago there would be numerous new records, even if a high proportion of these were American in derivation,  The most obvious reason for the sudden decline rests in low record sales. There is poor radio outlet in Britain and the major broadcasters in this country rarely if ever play Christian based material. Religious shops have declined drastically, although many these were somewhat twee, with any record material played at such a low volume that would not even a mouse would be disturbed. Once London had a flagship store in Central London, a stone's throw from major stores such as John Lewis and Selfridges. Next to the book shop there was a kind-of 'trendy' store with records, magazines and relevant printed material. No more. Even there the atmosphere was slightly reverent as though a shop with religious material is one where people talk in hushed tones. Few people smiled let alone embraced in the joy of faith. It seems incredible that one of the world's greatest cities has other than one two active bookshops in the Westminster area nothing of real significance in the important central area. Concerts and occasions where records might be available have declined and only Greenbelt offers sales to any record company.
Billboard, the American music and entertainment and basically business  journal runs umpteen charts and there are listings for  'Christian albums, Christian Songs, Gospel Singles. Gospel Albums.. The sad fact Is that few of the man records are released in this country. At random I looked at the charts for the week ending November 16. 2013. I found only three of the top US, 25 albums have UK release. In terms of Gospel albums, I found two. This is a disgraceful situation. Something is wrong. Something is amiss. Something must happen but what?
It is of course a view held by those involved in CRISIS that Christians should compete 'out there' in the big market – place but it has to be said that there is not a level playing field. Alto it is important that Christian companies exist to provide material for the Christian audience. Obviously we hope artists in the general music field with a Christian conviction of some kind .will be to the forefront. Obviously this has been so in recent of relatively new material from the wonderful moving artist Mavis Staples and the last albums from Johnny Cash. These were so good that general record reviewers and music magazines took notice.
CHRISTMAS AND RECORDS
We reckon there have been around 150 records with a Christmassy theme issued by general record companies since the mid-1950s. We list the ten records that seem to us to have spread the Faith in fairly overt terms. We have not included some of the great singles about Christmas such as material from the Pogue, Slade, Plastic Ono Band and various recordings of Hallelujah, the big hit of 2012 that was of course having little to do with any kind of faith – it was just the case that the word 'Hallelujah' was used in emotive terms. What have we missed?
TOP CHRISTMAS HIT SINGLES WITH AN OVERT CHRISTIAN BASE
1 Mary's Boy Child  Boney M
2 Saviours Day Cliff Richard
3 Silent Night  Sinead 0'Connor
4 Gaudete  Steeleye Span
5 0 Come All Ye Faithful  Elvis Presley
6 Peace on Earth/Little Drummer Boy   Bing Crosby/David Bowie
7 Mary's Boy Child   Harry Belafonte
8 Silent Night  Bros
9 In Dulci Jubilo  Mike Oldfield
10 Do You Hear What I Hear?  Destiny's Child feat. Kelly Rowland..
10 0 Holy Night (Cantique de Noel) Mario Lanza.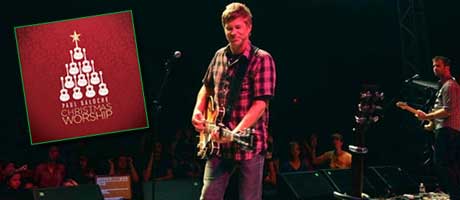 The US Billboard chart features one of America's most treasured worship leaders Paul Baloche. Baloche says his desire is to create a "Singing your prayers" style in worship throughout the Christmas season. The famed worship leader  has decided to beef up some traditional carols and hymns, and to add a few new songs. There is an intent to give the traditional, and then take the worshipper into a particular phrase or word and plant in these moments a familiar worship chorus.
In record land to 'beef-up' means finding a disco dance beat with at least the drums prominent. Presumably another motivation   rests in making everything sound modern to attract the so-called 'younger' generation or as in other circles those seen as the "missing" ones – from pews that is. It has to be asked why? 
It would seem to this reviewer that modern and traditional carols, folk songs, and jazz, do not necessarily fall into the divisions of music according to age and culture. In other words there are some musical forms that everyone  can like. And that is to say it is not easy to review the Baloche offering without at least asking a "why?' whatever Baloche has said. I confess that a number of hearings   does not persuade me that  this "Beefing" up totally works. And I am not saying that it cannot or should not be attempted to deliver the goods.. 
I have listened a number of times to Christmas Worship (Integrity) from  Paul Baloche, and don't get me wrong, there are some inspiring moments, but overall it tries too hard, and doesn't add anything new and invigorating. Sometimes you get the feeling that underpinning all is a production line backing that could be with a few changes applied elsewhere. It isn't clever enough to remove the feeling that someone, maybe Baloche, thought it would be good to get out a trendy set of tracks, or of course a feeling that everything, whatever, has to become recognizable in the 'praise' world musical idiom. No one has really stripped down the original, as for instance in the case of the great jazzy-ish musician Geri Allen and her album , A Child is Born. She has burnt the paint off, sanded down the walls, and not painted over. 
So what do we get among some of he material ? 
'Joy to the World' gets a chugging beat, and has some musical deviations from the original. A mysterious opening is the prelude to that very old and beautiful Advent hymn, '0 Come 0 Come Immanuel'. Drums have a good outing underpinning on .0 Come. 0 Come, All Ye Faithful' and it goes from a rather staid beginning into a worship outbreak on some of the lines, especially 'We adore You," and indeed even if spectacular and uplifting to the Lord it pays little respect to the great verse 'Sing choirs of Angels' let alone 'Yea Lord, born this happy morning.' 
Although the British accepted tune from Mendelssohn  is sung to  'Hark the Herald Angels Sing' there's a nifty disco-dance feel and vocal whoops before shifting part-way through into a different tune that has a tune similar to, and vocal texture of  that loved by boy group bands.  Indeed for a time we have smooth riding male vocals. The traditional tune to Angels From The Realms of Glory is  moved along at rapid pace before at points diverting into another less structure tune with trendy shouts of 'Day 0." 'This is Love' with its piano intro, and femme vocal, and engaging refrain, should prove popular in praise circles. 'Follow the Star" is well written for Baloche's voice that seems better on more pacy songs. Interestingly it's  penned by his wife Rita. The lyric in 'Follow That Star' cleverly takes the listener beyond the biblical passage into life's purpose and the essential nature of following that star to find the Christ. She also pens 'Prepare Him Room' and which rather like the hymn 'Thou didst leave Thy Throne' invites people to take Christ into their hearts. Graham Kendrick gets a look in with 'What Can I Do' 
The difficulty of course in writing new carols is simply that they can sound like songs you could hear anytime, albeit with sometimes words that take you back to a biblical narrative. 'Your Name' is another extremely good song praise song, but even with a degree of biblical allusion it's not essentially a seasonal song. The problem for any writer wishing to pen something for Christmas is simply that words, and more so tune, enter an arena where there exits a particular kind of accepted feel.
Adapted from a longer feature that was printed in the British weekly The Methodist Recorder.
FOOD WARNING FOR CHRISTMAS!
This picture was sent to us. We take note!