Editor: Tony Jasper
BAD BAD TIMES
At the time of writing there is no reason as to why the very talented daughter of  Bon Geldof should die at the very young age of 25. Unless you have been through much illness at an early age there is always the feeling when young that life goes on forever, that is assuming you live in a part of the world where there is a fairly high life expectancy. 
In her case personal tragedy has always been present, in so far as losing her mother Paula at a young age. Sadly, apart from the pain that is felt by father and husband she leaves two young children.
Her death was one tragedy in a weekend that had nothing but bad news. "Besieged and terrified" was the description given to Damascus refugees. Christian pilgrims found their path to the Via Dolorosa an even harder road with restrictions destroying the traditional freedom to worship in Holy Week.  Then there is the tragedy of the ferry disaster with so much young life lost and as seen on television screens the utter agony of parents.  Syria's starving civilians struggle to survive in bombarded cities and it was one year on from the tragic Rana Plaza disaster. The Observer headlined 'Deaths, drugs, distress, why marine parks are losing their attraction.' It made grim reading for those of us who oppose shows involving captive cetaceans.
And so one could continue into another headline 'Balaclavas and razorwire' as the newspaper told us more of the Ukraine and Russia.  Oh, more, with the story of mink skins piled high as the once reviled fur trade seems to be making a comeback. In Chicago gang wars and rappers were said to be swelling the tide of murder in the great US city. In this kind of scenario Christians talked resurrection language but then without crucifixion there is no resurrection, or at least the latter miraculously does appear from time to time. But we don't want crucifixion in the first place. HE Jesus crucifixion did have point and purpose.
NOTED
The man is everywhere – reference to Pope Francis.
Who would have thought  the famed US journal to pop and music culture  Rolling Stone  would have given him their front cover, as they did on the issue of February 12. He did not list his favourite tracks!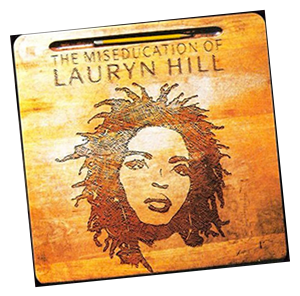 In the NME under their running feature  'The Record That Changed My Life' Janelle Monae chose that fantastic album by Lauryn Hill – The Miseducation of
Lauryn Hill.. In her notes Janelle said it made her feel she could speak about God, speak about love, speak about the importance of community and community work.  NME April 19. P.50.
According to ESQUIRE, May 2014,  Las Vegas has become the spiritual home of EDM. Big-name DJs at the MGM Grand Hotel are paid over $300.000 per show. Question is – how many shows a day, a week? 
British clergy from the various British Churches, including Archbishops, continue their dismay at various Government policies especially affecting the less well-off and the really poor. Naturally some of the well-fed find this terrible –  and urge men and women of the cloth to stick to choosing hymns and speaking meaningless words. Rev has returned to the TV screens with a reported  besieging of casualty units after Adam's uttering of a  four letter word and the horror that he a clergyman should be seen mixing with riff-raff. Whatever next.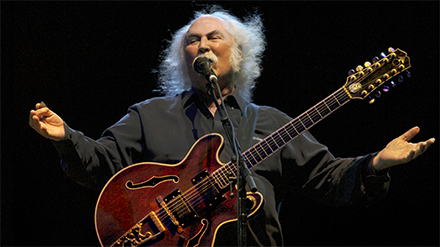 The JASP recommends from his recent reading and hearing:
BOOKS:
R.S.Thomas. Uncollected Poems (Bloodaxe)
Trevor Beeson: Priests & Politics (SCM)
TURNTABLE  * 0ldie
1 GRATEFUL Dead – Dave's Picks. Volume 9.(Rhino)
2 DAVID CROSBY – Croz (Blue Castle)
3 SAINT ETIENNE – London Conversations (Heavenly) *
4 KINKS  The Singles (Sanctuary)*
5 THE FLAMING LIPS – he Soft Bulletin (Warner) *
DRAMA
John Wesley – Making Nobodies Somebodies was  a` play that travelled around and about. It would be good to see someone revive it or of course I might.
This is the brief Scene 8.
SCENE EIGHT
ACTOR
Title - WESLEY - The Young Clergyman
ACTOR
He went to Georgia,
ACTOR  
where we sent debtors, idolators and criminals
ACTOR
he went to convert them
ACTOR
and the native Indians
ACTOR
Something your educated Oxford
clergyman without a parish felt called to do
ACTOR
I say old chap, how did it go?
JOHN WESLEY
how can you say thus
ACTOR
how can you say thus sunshine?
JOHN WESLEY
I had the faith of a servant of God, but not as a son. I saw
myself not properly converted.
ACTOR
He needs to do something about it then. 
ACTOR
Ay, we don't want another doubting clergyman
ACTOR  
Or those who just go through the rituals.
ACTORS
Boring us to tears.
ACTOR
Hardly a faith that simply burns through you.
JOHN WESLEY
I remember the Epworth fire.
JOHN WESLEY                  No one listens to me
ACTOR
Reverend John Wesley says he lacks faith of the heart.
ACTOR                                  A burning like.....
ACTOR                                  Fire, burning...good that.
ACTOR
He should talk to his brother Charles.
ACTOR
He's been telling of his inward change.
ACTOR
He is a new creature.
A Mr Law has impressed on him the deplorable corruption
of our nature.
JOHN WESLEY
My brother tells me
that he wants what is termed 
' a justifying, saving faith, 
a full reliance on the blood of Christ
ACTOR  There is more.
ACTOR
For once he is ahead of us
JOHN WESLEY
instance his exact words.
'a trust in Him, as my Christ, my sole 
justification, sanctification, redemption.'                                                
ACTOR
Not for you though?
JOHN WESLEY
That is what I want.
A living faith beyond words and words and words and
words.....