CRISIS appears ten months in the year. The editor, compiler and publishing man is Tony Jasper. Articles on the Arts, and especially reflecting from a Christian standpoint are welcome, vas of course are poems and whatever else. No payment is offered. Submissions sent via email.
JESUS MUSIC
and BEYOND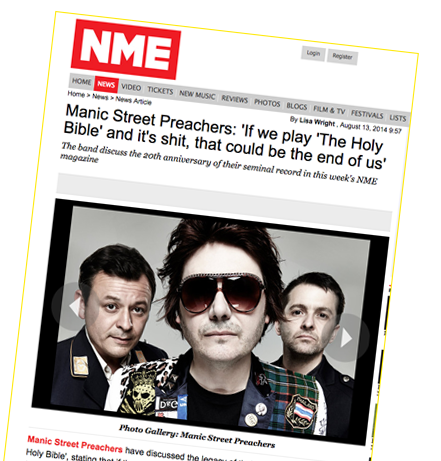 What's in a name?   Holy Family release Can't Dance,(Melodic), but no Catholic expression here - they're  Nordic electro-rockers and not a card carrying  Christian outfit. Titles to can be deceptive: Bury the Devil (Glaze) is a new release from A.J. Ellis but there's no religious base, other than in the title, while La Roux issue Trouble in Paradise (Polydor) and yes, no faith there, as indeed in the content of Fire in My Soul (Cherry Red) from Detroit artist Willie Jones. The Soft Pink Truth are another electronic pop maverick outfit, only the forte is metal. Their new album is entitled Why Do the Heathen Rage.? (Thrill Jockey) The Devil keeps cropping up, and among the roster there's an outfit called The Devil Makes Three and so their  album I'm A Stranger Here (New West)  There's even a band entitled St. Paul & The Broken Bones with Half the City (Single Lock) .They hail from Birmingham, Alabama.
Recently the last music weekly, The New Musical Express printed on its front cover the words "The Holy Bible" and prefaced with the stirring revival words "the life-changing power".  Rock fans would know better than to presume the NME was becoming some kind of rock religious paper. The Bible is the title of an album from the Manic Street Preachers. It was an NME look-back to 1994. This August is the album's twentieth anniversary. The NME said it was the band's masterpiece.
Still, there is some religious insight to be found in the current general record release world, Gospel is very much part of the sound on Some Things Coming from Delaney Bramlett (Up Sounds). This is a re-issue of material from 1972-73 with church soul organ and those gospel vocal back-ups, and funky Stax horns. Natalie Merchant doesn't really inspire on her first album since 2001. However she does include 'Go Down Moses  on a self-titled release (Nonesuch). For some time the Penarth Baptist church based Martyn Joseph promised to take the world and the British company CBS saw him as the UK's, Dylan. He sang very good songs but he never
stirred record buyers in any great volume, and the Christian world has always been hesitant about any artist who has his material issued outside of the strict  Christian constituency. Some of his early work has  been re-issued.  The albums Being There and Martyn Joseph come attractively packaged on  the Flying Elephant label. The latter contains his absorbing song 'Everything in Heaven Comes Apart.'' Of all recent releases the prize goes to Polydor's re-issue the  Blind Faith self-titled album.
Clapton, Baker and Winwood are among the great line-uP and just hear some superb songs to most particularly include  'In the Presence of the Lord' and the deeply moving 'Cant Find my Way Home.'
In the US jazz and worship are not unusual, whereas here it is a fairly rare combination, In recent the Recorder has made everyone aware of jazz hitting the Birmingham church scene with regular jazz services, and with Conference held in that city why Conference worship included a jazz input.  In national terms it's some years since St. Paul's was one of the British venues for the famous jazz musician Duke Ellington and several of his religious suites, although Coventry Cathedral can claim first taste. 2000 people were present on the occasion to hear Ellington's New World A'Comin'. There was the piece Come Sunday that drew together many aspects of the US, Emancipation Proclamation. There was Come Easter, a new composition.  He would have a star-studied audience on United Nations Day, October 24, 1977, at Westminster Abbey, when the Prime Minister of the day Edward Heath, and royalty's jazz bopper Princess Margaret were in attendance. That event was six months before his death. The Ellington religious excursions would continue, indeed to return to Britain in 2006 with the band fronted by another jazz legend Stan Tracey. Jeremy Begbie writing in the US journal Christian Century compared some of Ellington's work to those of Messiaen and  Ronault in his ability to portray human experience in the light of the fall and resurrection, Ellingtons sacred suites are available on CD records.
In a programme some years ago for  BBC Radio 4,  I drew together jazz and worship, and took the listener through many areas of jazz. The script lies somewhere, but I may have mentioned The Sermon or The Preacher from Jimmy Smith, a` seven-minute bluesy affair, Hank Mobley's, A Baptist Beat, fetchingly sub-titled Gospel A Go Go, or the quasi-religious I Believe from Courtney Pines album Journey to the Urge Within, that includes a 1:27 brief outing Sunday Song in which Pine says he captures the spirit of what he terms the seventh day. I definitely featured the majestic A Love Supreme, the title of John Coltrane's classic album. The lengthy piece has a four-part journey of faith: 'Acknowledgement', 'Resolution', 'Pursuance', and 'Psalm.' Another Version of the title theme can be found on Will Downing's,  A Love Supreme – The Collection.
Given another occasion, and a` longer time, Charles Lloyds Lift Every Voice would be in the selection, especially for his so beautiful take of 'Amazing Grace', and a spiritual feel imbues the work of Michael Kiwanuka`s  album Home Again, and the same intensity from Eric Bibb on his long-player, Deeper In The Well.  On a` more general religious level there is 'Meditation' on the Charles Mingus album, Stuttgart Meditations.
On another afternoon at St Paul's
Cathedral, London there were around three hundred people. A Methodist so talented musician Peter Moreton was in action. We heard a song of his own composition, but otherwise there was Drunken Hearted Man, a composition from the blues genius Robert Johnson, John Lee-Hooker's No Shoes, the Ella Fitzgerald  associated Five 0'Clock Whistle, and one of the best songs around in 20-th century composition, Nobody Knows When You're Down and Out, known to many for its rendition by Bessie Smith, who had been killed a few miles from Clarksdale, Mississippi. 
Just down the road at St Anne and St Agnes, in Gresham Street, home to the Lutheran Church, an hour so later, there was the New York singer and composer L.D. Fraser, a big bulky man with a` voice to suit. He had effortless ease as he caressed the black and white notes, his playing oozing with authority, the voice demanding. It was a jazz service. However then, and on other occasions, it was never a concert. There was a liturgical base to the whole event. There was a creative feel to the proceedings that partly stemmed from an 'ad hoc' choir that comprised anyone who was willing to arrive a few hours previous, and be taken through expectations by whoever was leading. At this church before its difficult times it was a regular monthly feature, and one stretching back over twenty years. Much of its input came from a brilliant
British musician Scott Stroman, someone who has composed various religious service orientated jazz compositions. Interestingly in the history of worship and jazz the Lutheran Church has been to the forefront, and documentation of this is available in abundance on the internet.
It should be said that usually when anyone talks of jazz and worship it is invariably trad jazz, and of course that jazz genre has a long US history and suits beautifully such hymns and songs as 'Just A closer Walk with Thee' and 'What a friend e have in Jesus'. This writer has received the offertory in a church while the band plays 'Body and Soul! Eyes to heaven of course when the female offertory takers come swinging down the aisle.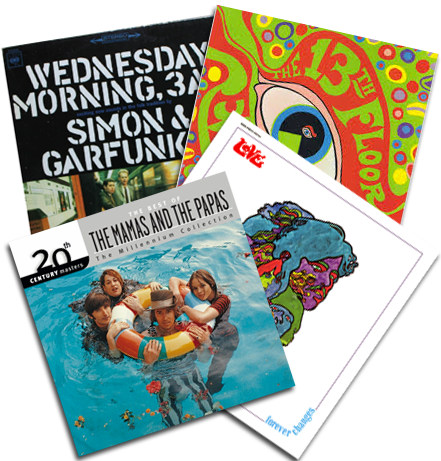 Collecting US WEST COAST MUSIC
with a few East Coast artists in empathy plus some BRIT CONTRIBUTIONS.
This is the Jasper CD collection as of
September 9.2014
ANIMALS  ABSOLUTE ANIMALS 1964=1968 
ASSOCIATION  French ep & sp collection
BAND THE      BAND  
BEATLES  ABBEY ROAD
BEATLES   LIVE AT THE BBC  DOUBLE
BEATLES  SGT PEPPER
BEACH BOYS  PET SOUNDS
BLIND FAITH  BLIND FAITH 
BLOOD SWEAT & TEARS   SUPER HITS 
BLOOD SWEAT & TEARS  DEFINITIVE  COLLECTION 
BLUE CHEER  VINCEBUS ERUPTUM 
BOX TOPS THE VERY BEST OF 
BUCKLEY TIM     TIM BUCKLEY
BUCKLEY TIM  GOODBYE AND HELLO 
BUFFALO SPRINGFIELD  RETROPSECTIVE
BUFFALO SPRINGFIELD  BUFFALO SPRINGFIELD
BUFFALO SPRINGFIELD LAST TIME AROUND
BUFFALO SPRINGFIELD  AGAIN
BUTTERFIELD BLUES BAND  PAUL
BUTTERFIELD BLUES BAND  PAU
BUTTERFIELD BLUES BAND  PAULEAST WEST 
BUTTERFIELD BLUES BAND THE    PAUL                RESURRECTION 0F PIGBOY CRABSHAW   BUTTERFIELD BLUES BAND PAUL I MY OWN DREAM  BUTTERFIELD BLUES BAND PAUL KEEP ON MOVING 
BYRDS  SWEETHEART OF THE RODEO 
BYRDS THE NOTORIOUS BYRD BROTHERS
BYRDS  THE VERY BEST OF
CANNED HEAT  THE VERY BEST OF
CAPTAIN BEEFHEART   SAFE AS MILK 
CHICAGO  THE STORY
CHICAGO  THE HEART OF 
CHICARGO    CHICARGO LIVE 69
COLLINS JUDY   BOHEMIAN
COLLINS JUDY   PARADISE
COLLINS JUDY   VOICES
COLLINS  JUDY  FIRES IN EDEN
COLLINS JUDY   WILDFLOWERS
COLLINS JUDY   WHO KNWS WHERE THE TIME GOES
COLLINS JUDY    SINGS DYLAN
COLLINS JUDY    A` MAID OF CONSTANT AORROW
COUNTRY JOE   ETC  ELECTRIC MUSIC  
COUNTRY JOE ETC I'M FEEL LIKE I'M FIXEN'   *
CURVED AIR  AIR CONDITIONING 
CREAM   THE BEST OF
CREAM  DISRAELI GEARS 
CREEDNCE CLEARWATER REVIVAL  BAD MOON RISING 
CROSBY STILLS AND NASH  CROSBY STILLS & NASH 
CROSBY STILLS NASH LIVE 1974
DELANEY & BONNIE WITH CLAPTON  ON TOUR
DOORS  THE BEST OF 
DOORS  WAITING FOR THE SUN 
DOORS  L.A. WOMAN
DR STRANGELY LOVE  HEAVY PETTING 
DYLAN BOB   THE REAL BOB DYLAN 
DYLAN THE COLLECTION
DYLAN BOB  BLOOD ON THE TRACKS
DYLAN BOB  SLOW TRAIN COMING 
DYLAN BOB NEW MORNING 
DYLAN BOB GREATEST HITS 
DYLAN BOB  HIGHWAY 61 REVISITED  35C
DYLAN BOB   UNPLUGED
DYLAN BOB  MODERN TIMES
DYLAN BOB UNDER THE RED SKY
DYLAN BOB GREATEST HITS
EAGLES HOTEL CALIFORNIA
DYLAN B0B  STREET LEGAL
DYLAN  theme from radio hour
DYLAN WITMARK DEMOS
EAGLES  THE VERY BEST OF 
FLOCK   THE FLOCK
FLOCK  DINOSAUR SWAMPS 
FLOCK  SUBJAGGER 
FLYING BURRITO BROS  BURRITO DELUXE
FUGEES  THE SCORE 
GILMOUR DAVE ON AN ISLAND
GRATEFUL DEAD  AMERICAN BEAUTY 
GUTHRIE ARLO    THE BEST OF
IRON BUTTERFLY IN-A-G`ADDA-De-VIDA
IT'S A BEAUTIFUL DAY  IT'S A BEAUTIFUL DAY
IT'S A BEAUTIFUL DAY   MARRYING MAIDEN 
IAN  JANIS BREAKING SILENCE 
JEFFERSON AIRPLANE FEED YOUR HEAD LIVE
JEFFERSON AIRPLANE  THE BEST OF 
JEFFERSON AIRPLANE THE GOLD COLLLECTION  49
JEFFERSON AIRPLANE AFTER BATHING AT BAXTERS  50
JEFFERSON AIRPLANE  CROWN OF CREATION
JIMI HENDRIX EXPERIENCE  FIRE  51
JIMI HENDRX   EXPERIENE   ARE YOU EXPERIENCED  52
MAHAL TAJ    THE BEST OF
JOPLIN JANIS   PIECE OF MY HEART 
LAURA NYRO   TIME AND LOVE 
LEARY TIMOTHY  B EYOND LIFE WITH
LIAISON HARD HITTER
LITTLE FEAT  SAILIN' SHOES 
LOVE DE CAPO
LOVE  FOREVER CHANGES  
LOVIN' SPOONFUL  THE COLLECTION 
MAMAS AND PAPAS   THE BEST OF 
MILLER STEVE  see under STEVE MILLER
MITCHELL JONI WILD THINGS RUN FAST I MITCHELL  JONI TURBULENT INDIGO 
MITCHELL JONI  SONGS TO A SEAGULL 
MITCHELL JONI  CLOUDS
MITCHELL  JONI LADIES OF THE CANYON
MITCHELL  JONI BLUE
MITCHELL JONI FOR THE ROSES 
MITCHELL JONI COURT AND SPARK 
MITCHELL JONI THE HISSING OF THE SUMMER LAWN 
MITCHELL JONI HEJIRA 
MITCHELL JONI DON JUAN'S RECKLESS DAUGHTER 
MITCHELL JONI   MINGUS 
MOBY GRAPE  CROSSTALK 
MONKEES  GREATEST HITS
MONKEES DAYDREAMER COLLECTION
MOODY BLUES  THE VERY BEST OF 
MOODY BLUES  KEYS OF THE KINGDOM
NEIL YOUNG  HARVEST
NEIL YOUNG THE VERY BEST OF 1968-1976 
NEIL YOUNG UNPLUGGED
YOUNG  NEIL   AMERICANA
YOUNG NEIL SLEEPS WITH ANGELS
NEW RIDERS OF THE PURPLE SAGE GLENDALE TRAN  
OCHS PHIL  A HERO OF THE GAME 
PETER PAUL AND MARY  AROUND THE CAMPFIRE 
PETER PAUL AND MARY  IN THE WIND
PETER PAUL AND MARY TEN EARS TOGETHER 88A
PINK FLOYD   DARK SIDE OF THE MOON 
PINK FLOYD   US AND THEM
PINK FLOYD   THE DVISION BELL
PRETTY THINGS  S.F. SOLRROW 
QUICKSILVER MESSENGER   AT THE KABUKI THEATRE
QUICKSILVER MESSENGER   MESSENGER SERVICE
QUICKSILVER MESSENGER  SHADY LOVE
QUICKSILVER MESSENGER SOLID SILVER 
QUICKSILVER MESSENGER  HAPPY TRAILS  *
RARE EARTH  THE COLLECTION 
SCOTT McKENZIE  SUPER HITS 
SEEDS   A&B  SINGLES *
SILVER APPLES   s ILVER APPLES *
SIMON AND GARFUNKEL  THE CONCERT IN CENTRAL PARK
SIMON AND GARFUNKEL WEDNESDAY MORNING 3 A.M. 
SIMON AND GARFUNKEL PARSLEY SAGE ROSEMARY AND THYME
RUSH MERILEE ANGEL OF THE MORNING
SIMON AND GARFUNKEL  BRIDGE OVER TROUBLED WATER
SIMON AND GARFUNKEL BOOKENDS 
SIMON AND GARFUNKEL SOUNDS OF SILENCE
SOFT MACHINE  THE SOFT MACHINE
SOPWITH CAMEL  SOPWITH CAMEL 1
SPIRIT  CLEAR SPIRIT 
SPIRIT   THE ARCHIVE 
SPIRIT  LIVE 
SPIRIT  SPIRIT 
SPIRIT  FEEDBACK
SPIRIT  TWELVE DREAMS OF DR SARDONICUS
SPIRIT MOTEL 6 
SPIRIT  THE ARCHIVE  RANDY C. 
STARSHIP THE VERY BEST OF 
STEVE MILLER  THE VERY BEST OF
STEVE MILER  YOUR SAVING GRACE
STEVE MILLER BAND  WIDE RIVER 
STEVE MILLER BAND BOOK OF DREAMS
STEVE MILLER BAND  FLY LIKE AN EAGLE
STOOGES  FUN HOUSE
THE UNITED STATES OF AMERICA  THE UNITED STATES OF A`MERICA
13TH FLOOR ELEVATORS   13TH FLOOR ELEVATORS
13TH FLOOR ELEVATORS  GOING UP 
13TH FLOOR ELEVATORS  THE PSYCHEDLIC SOUNDS
TRAFFIC  FAR FROM HOME
TRAFFIC MR FANTASY
VAN DYKE PARKS   SINGLES
VAN DYKE PARKS  DISCOVER AMERICA
VARIOUS   PROTEST SONGS 
VARIOUS NUGGETS – ELEKTRA
VARIOUS  BACK TO CALIFORNIA
VELVET UNDERGROUND  THE BEST OF
WHO ,the         THE WHO SELL OUT
WHO, the       A QUICK ONE
WH0 the   WHO'S NEXT
WHO the PINBALL  WIZARD
WHO   THE WHO SELL OUT
WHO QUADROPHENIA
WHO   MY GENERATION