Crisis Magazine July 2015
RECORDS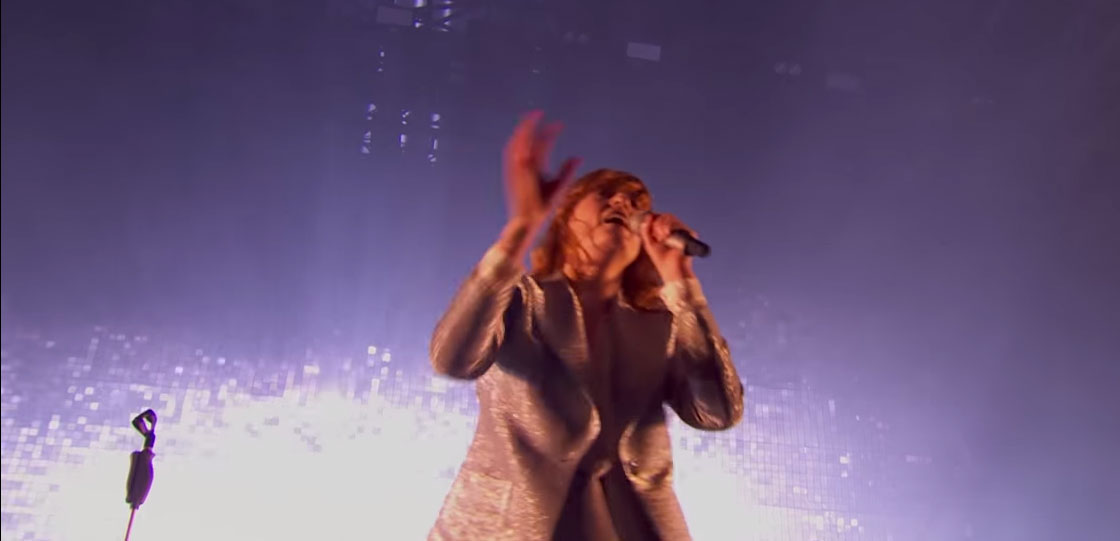 28 year-old Florence triumphs at Glastonbury and on record
JESUS MUSIC AND BEYOND
In issue 29 we produced with due acknowledgement material supplied by the record company issuing material by Jenn Bostic. This month we offer a review of her latest work.
JENN BOSTIC
There's excitement out there in Jesus Music land, and that makes a change. It centres around Nashville-based singer-songwriter Jenn Bostic. She makes the type of comment that always interests journalists, so try this one for size : "If I didn't have God in my life, I don't think I'd be in this industry.?" Just as well, then.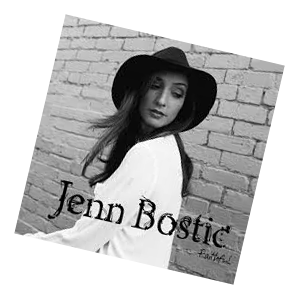 Although the pushy publicity tells me she has won five independent Country Music Association Awards her album Faithful is hardly in that genre.  Her overall feel on this album is rightly, as the press handout says, more poppy, but she's not a Taylor Swift, yet. 
For much of the album it's your basic singer-songwriter realm that passes under the generous description of 'contemporary music.' As it is the album almost becomes a` promo' for her ability to command a number of musical styles, and in the end you think "so where do you want to go vocally?'. You can say that about the set of photos that come with the album sleeve where she manages to seem different, admittedly attractively so, in a variety of pic shots. 
Vocally, pleasingly, creatively, for me, she shines best when she's close to mic and so  shows  warm and persuasive vocal tones, rather than the more pacey  songs where she can become somewhat plain and shrill. This is especially so in some of the earlier album tracks. When she vocally floats to higher regions, as in say 'Shiny New Toy' her distinctive edge becomes lost, the voice becomes sharp and colourless, but arguably not helped sometimes by some very un-catchy refrains, as can be found the title track.  
For a lovely moment try 'Little Grace' where all the elements from composition to vocal to music arrangement blend so well, and on this alone she would interest a record company. 'I Will Follow' has a catchy rhythmic feel, arguably the most commercial cut, but then also bidding for the 'commercial' award there's the gospel choir and not surprisingly gospel  feel of 'What Love Feels Like ' which does have a useful sing-a-long potential in its refrain. On the basis of this reasonably good album it can be said she has no 'killer' of a song, and  the song standard is varied. 
Somewhat irritating  on the record sleeve is the lack of track numbering, and with no lyric sheet, so as a reviewer you have to trust you have the right named track. This is no churlish remark for frequent  artist title listing and actual tracks fan be confusing...
Actually the album gets stronger as it proceeds, for once past the two tracks just mentioned there's the lovely somewhat plaintive  story song 'Chasing Rainbows.' Jenn says she ahs always sung in church, and these days is often leading worship in a non-denominational church. For another quote she says:" In any stream of life it's important to trust and just know God's got it, but it's been a really great community of people that have helped me grow.'
FLORENCE AND THE MACHINE
Admittedly it's never easy reviewing a comparatively new artist after say hearing the latest album How Big How Blue How Beautiful  from  Florence, and the Machine, and then admiring her set at Glastonbury,(ell on the tele)  for she's grown in assurance and stature, whether live with that stage prowl and the gorgeous hair catching the lights or on the grooves vocally powering through.  This time around on the third album in the so far limited catalogue she's celebrating life rather than the frequent dwelling in past times on death. It was way back in 2009 where you can find the debut album Lungs, then came Ceremonials.  0n the newie she focuses on the process of living and sings in terms of loving the world rather than pushing it aside. In interview she names her pick cut is the title track with trumpets to lift you, and indeed according to her, into a moment of sheer joy. 28 year-old Ms Florence triumphs.  Critics in their reviews see a new spiritual depth and mature awareness.
RICKIE LEE JONES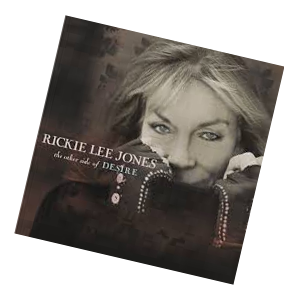 The  new Rikkie Lee Jones album The Other Side of Desire contains the track  Blinded by The Hunt , a cut that  is seen by one reviewer as a slinky slice of secular Southern gospel, a sister song perhaps, to Matthew E. White's Will You Love Me. For fans of James Taylor, the man who sang the song liked by religious groups, You Need A Friend ) although it was written by Carole King,) the July Uncut magazine takes readers through the whole Taylor discography.
This article first appeared in THE Methodist Recorder.
Reflection
12 BEST CONTEMPORARY MUSIC BOOKS
This suggested list only deals with books that cover music history rather than studies of individual bands, groups, and artists.  It does not cover books that give artist histories or record catalogues.  You are invited to send in your choice, and if so, say why, and what there is in your selected title that is important.
This list is a list and is not in any order other than alphabetical.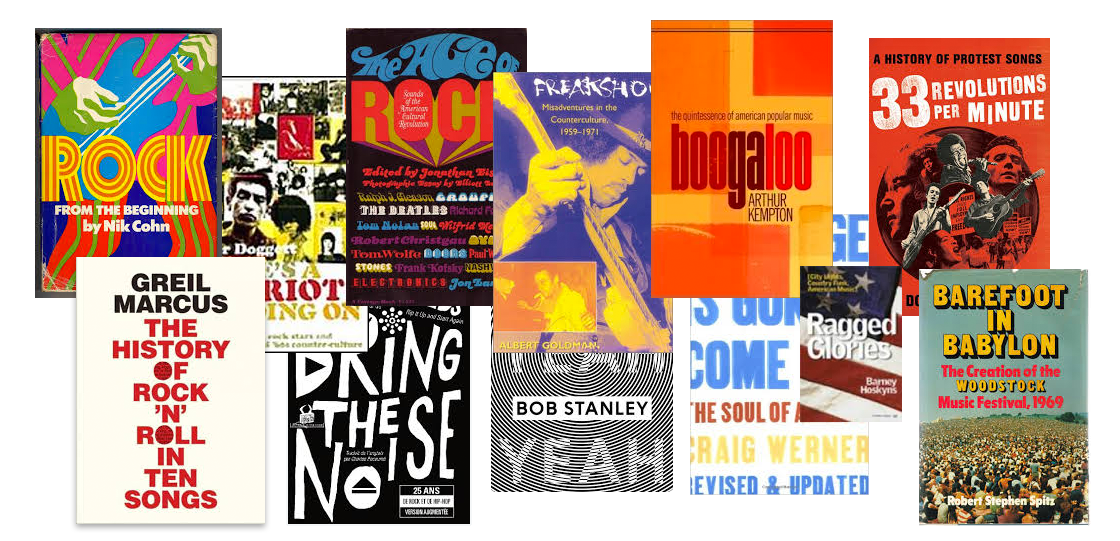 NIK COHN From The Beginning

PETER DOGGETT   There's  A Riot Going On

JONATHAN EISEN  The Age of Rock

ALBERT GOLDMAN – FREAKSHOW. Misadventures in the Counterculture 1959-1971.

ARTHUR KEMPTON Boogaloo

BARNEY HOSKYNS Ragged Glories

DORIAN LYNSKEY  33 Revolutions per Minute.

GREIL MARCUS  The History of Rock 'N' Roll in Ten Songs

SIMON REYNOLDS   Bring The Noise

STEPHEN SPITZ – Barefoot in Babylon  The Creation of Woodstock.

BOB STANLEY – Yeah. The Story of Modern Pop.

CRAIG WERNER  A Change is Gonna Come

 
To come: Best artist books. Best Religious Music books. Best record listings .Best books about the music industry. Best encyclopedia books on music. Best books on various music genres, 
ON HOLIDAY
DOWN FAR WEST OF BRITAIN THIS SUMMER? 
The Jasp has arranged these happenings.
CHAPEL STREET            
METHODIST PENZANCE
THURSDAY SUMMER LUNCHTIME
ORGAN* and PIANO +
MUSIC
12.30 a.m.–  2 p.m. FREE ADMISSION
(music from 1 p.m.)
JULY  
9     JOHN GILBERT Porthleven Methodist *
16  MICHAEL HOEG International artist.*
23  NIGEL WICKEN St Mary's Penzance *
30  GODFREY RICHARDS * Various
AUGUST
6    JAMES 0RFORD Organ Scholar Truro Cathedral *
13  DAVID BENNETT Camborne Wesley *
20  RICHARD BAILEY King  Charles the Martyr *Falmouth
27  PHILIP CHANT St Buryan Parish Church. *
SEPTEMBER
3  DEREK DOWNES  Royal Ballet Company.+ tbc
Refreshment and light food available or being own food, eat and listen. 
Further information 01736740907
SUNDAY GATHERINGS
JULY AUGUST SEPTEMBER
CHAPEL STREET METHODIST PENZANCE   8 p.m.
Informal  Worship.
JULY
19   OPEN TO GOD ALASTAIR BOLT
26   AMANDA STEVENS  Helston
AUGUST
2     ROBERT AMESS St IVES
9     TONY JASPER  TAIZE SERVICE
16   OPEN TO GOD TBC   ALASTAIR BOLT
23   JENNY LOCKWOOD Gwennap
30   EDGAR DANIEL Newton Abbot
SEPTEMBER 6   tbc
CHAPEL STREET IS THE TOWN'S MOST HISTORIC AND BEAUTFUL  STREET.. The church is open on Wednesday and Saturday morning with refreshment provided. It has two Sunday morning services – 9.30 for contemporary and 11 for classical worship. he minister is Alastair Bolt. Further enquiries ring 01836740907.
Summer specials in Penzance. Cornwall.UK
CHAPEL STREET METHODIST CHAPEL STREET. Tr18 4AW
THUSDAY AUGUST 20 AT 7. 30P.M.
ST IVES MALE VOICE PRAISE CHOIR.
FREE ADMISSION. DONATIONS WELCOME.
JASPERIAN THEATRE COMPANY
New revue Summertime.
Humour, Song. Sketches. Quizes.
AUGUST 27. 28   29.   28  -  8 p.m.   Matinee 28: 2.30.
Donation £5 per head.  Bookings 01736740907)
TONY JASPER (Actor, Broadcaster. Playwright BBC 1 Billy Bray. Formerly R1. BFBS) LINDA SLADE , Wycliffe. Casualty. London West End. Toured internationally. Actor, director, voice coach Los Angeles).
BOOKS
SUGGESTED READS FROM RECENT PUBLICATIONS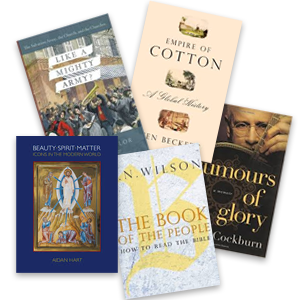 1 AIDAN HART – BEAUTY*SPIRIT*MATTER

(Gracewing)

2 A.N. WILSON  - THE

BOOK OF THE PEOPLE (Continuum)

3 BRUCE COCKBURN – RUMOURS OF GLORY (Harper One)

4 SVEN BECKETT – EMPIRE OF COTTPN (Allen Lane)

5 DAVID W TAYLOR – LIKE A MIGHTY ARMY?

THE SALVATION ARMY, THE CHURCH AND THE CHURCHES (James Clarke)  Trust you will not have the difficulty in obtaining as I have had. The bane of an author rests in seeming poor distribution