Publisher: Tony Jasper.
Material welcome: send in Microsoft Word. Copy should reflect on some aspect of the Arts -  religion and the arts. No payment – this on-line magazine runs at a loss.  Poetry welcomed, short revue sketches. 
Enquiries: jasperiantheatrecompany@mac.com. Trawl through past copies to gain further feel. 01736740907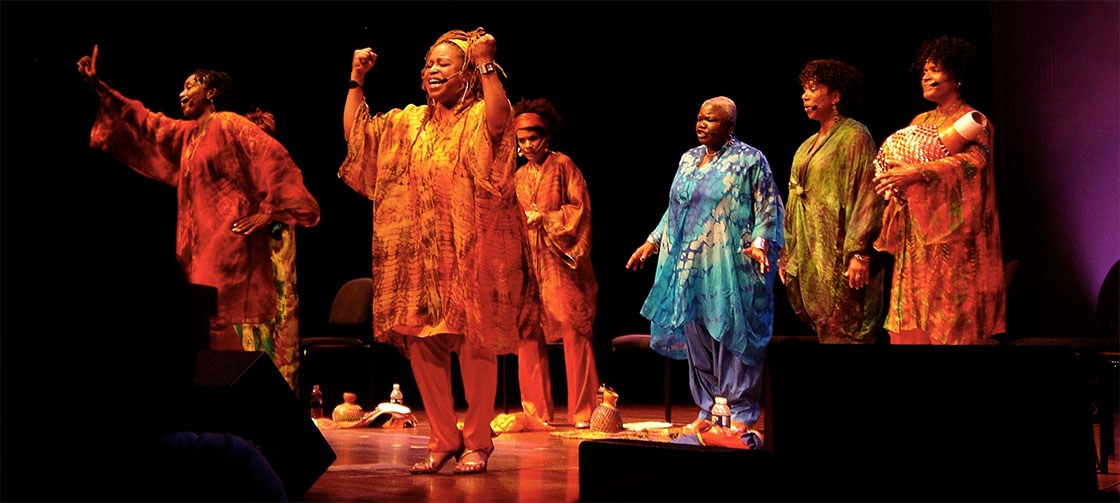 RECORDINGS
A SPECIAL TRIBUTE TO THE GROUP SWEET HONEY IN THE ROCK
1 JESUS MUSIC AND BEYOND
Oh, have you heard Sweet Honey in the Rock? This all-woman, African American a capella ensemble has been serving up a steady stream of wonderful music since the early 1970s. Subtle changes have been made,  but  with their roots in Gospel music, spirituals and hymns of the African-American church they do not  as such become a victim of  the ever-changing feel of contemporary music servings, and its need of constant change. 
Over the years their lyrics have wandered into such topics as domestic violence, immigration, motherhood, spirituality, freedom, racism and civil rights. Their recent new album LoveInEvolution (Appleseed) is arguably one of their most Christian theme based recordings. Strong in passion and conviction their reflection on years passed finds expression in the final track: 'We have come this far by FaIth'. Here is their inspiration for longevity – faith has brought them though the nuances of life.  
On this particular set  there is a strong "green" emphasis  – exemplified in  "I Don't Want No Trouble at the River" that concludes with recitation on great trees falling, animals fearing for life from poachers, and sadness in seeing our reality bound to nature shrivelled. 'A Prayer For the World Song' produces a wondrous rhythmic music colouring to a spoken 23rd Psalm that goes from folk to hip-hop and with the lovely vocal harmonies is simply sumptuous. Here to as an extra there is  a further recitation of the famous Psalm set over a shuffling beat. The shout here is  this - that people might know the power of prayer.
The following track 'This Place Inside Where I Can Rest'  has everything you might demand from lyric, and vocal balance, all set against a handclapping beat and vocal murmuring. 
There are several songs associated with the legendary soul man  Marvin Gaye, including 'Mercy Mercy Me (The Ecology), and 'Wholy Holy.' Gaye had his personal problems, yet at the same time he questioned powerfully what was happening in a community ridden with drugs, of wars, and spoken commentary says: "He asked about our own inner spirituality". In the latter song Gaye talks of the Jesus message that is pushed aside at peril.
 On this album 'Second Line Blues' is a moving name check to those who have been innocent victims of violence,  in this case in terms of the children who lost their lives at Sandy Hook Elementary School, Columbia, Virginia Tech. Against a solid drum beat the lost to this life people are named.
The album concludes with the much recorded old-time gospel favourite:
'Operator/Jesus on the Mainline/I Don't Know What You Come to Do.'
The song speaks to those who find life so overwhelming and reminds of a higher source of Power. Simply, go and purchase this beautiful set.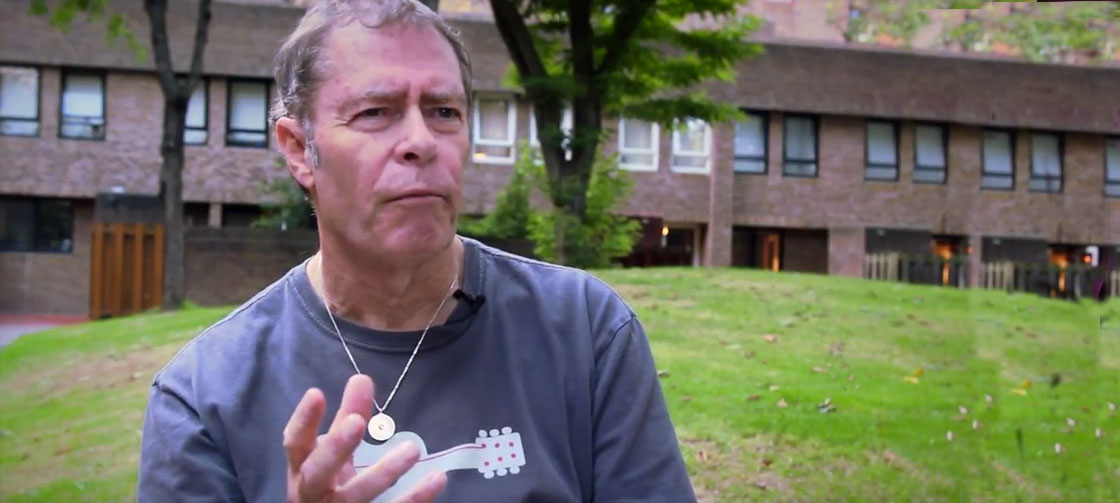 For many people Garth Hewitt is a nuisance. in a long career that has seen countless  albums, appearances at festivals, and welcome tours, his overriding basic biblical thought is rooted in the Sermon on the Mount. This is where he finds so powerfully and life changing the "God of the just heart."  In the world of Jesus Music he stands virtually alone as the outspoken troubadour of justice for the oppressed, and so top of the list in recent time he keeps shouting the suffering of the Palestinian people. Hewitt is not some "woolly" liberal - a man 'from afar' – he visits regularly the holy land. His new double CD album Songs from the Fifth Gospel (Ginger Dog Records) in title springs from the comment of the third century apologist Saint Jerome, someone  who described the Holy Land as "the fifth gospel" and Hewitt says on the sleeve of his CD that when he uses the phrase "fifth gospel" –"I am thinking, not just of the land, but especially people of the land." Those Christians who exercise a benign indifference to the Palestinian suffering will not find Garth a soothing assurance that all is well. In his  folk story telling style he comes up with tracks such as Beautiful Resistance,'  'Hymns of Liberation' and 'The Broken Heart of Gaza.' He talks of land taken, homes razed,  thousands in refugee camps, the ever present watching army units, and he wonders about the people so precious to him.  He asks in song lyric "will they forever be without a home?"  One of the most moving tracks is 'On An April Day" where among other aspects, he almost sing in anguish of children emotionally scarred by violence and death.
Of course there are those who say he has got it all wrong, that perhaps he should realise  social and political realities are muddy kingdoms, and please do not bring up the Sermon on the Mount. 
This time around Garth also comes up with a contemplative DVD, Wide Open Arms for use in church, home groups, or personal devotional times.
Revd Canon Dr Mike Parson of the Gloucester  Diocese `asks for more of the same while  in CD and concert forms I know Martyn Smith of Delerious? says he is grateful for Garth opening his eyes and mind to the claims of the Gospel.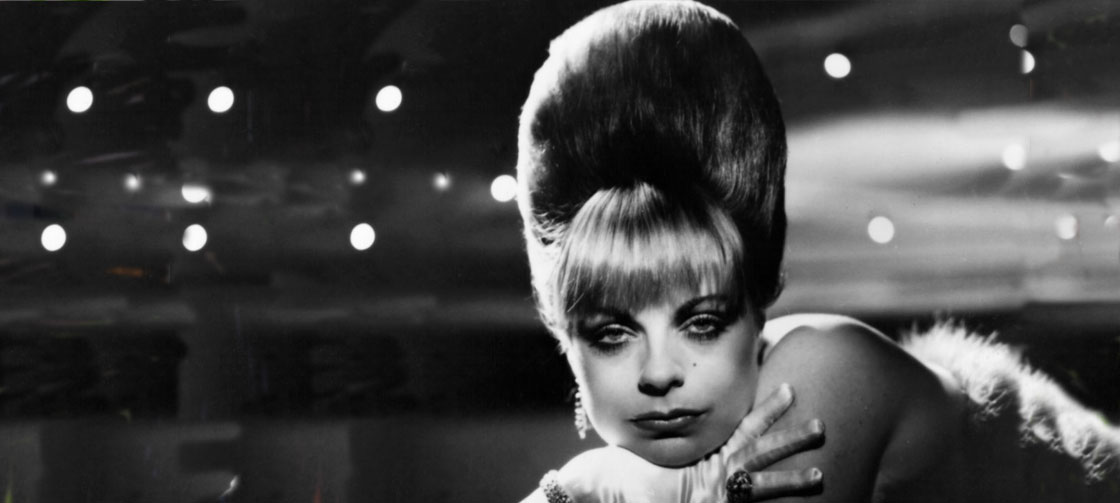 Once upon a time there was a hit singer loved by music and fashion magazines for her beehive hair style, where apparently purveyors of such had to sleep with hair hanging over the side of the bed. She returns in fine vocal fettle. Not by any means the first to delve into the success  song catalogue of Dusty Springfield and Petula Clarke ( with consequent risk for if a fan of these two great artists, you remember the original so strongly)  this album Pop Deluxe (WG Records) is very, very good. Occasionally the backings seem a trifle thin. I love her voice and song treatments. Yes, we hear fine takes of "You're My World," and 'Anyone who had a Heart' and the Dusty classic, 'I Just Don't Know What To Do With Myself' – and indeed to triumph in her own style against Dusty memories is its own testimony. She does not cover 'Son of a Preacher Man.' Among the recent Dusty catalogue outings comes the exquisite Shelby Lynne, 'Just A Little Loving'. 
This feature first appeared in The Methodist Reorder.
Sweet Honey in the Rock Albums
LoveInEvolution,  2016.
Live at Carnegie Hall,
Still on the Journey,
A Tribute - Live! Jazz at Lincoln Center,
Experience...101,
Freedom Song,
Selections: 1976-1988,
Breaths,
In This Land,
Raise Your Voice!,
Still the Same Me,
Feel Something Drawing Me On,
Twenty-Five,
All for Freedom,
I Got Shoes,
25,
Good News,
The Other Side,
Sweet Honey in the Rock,
B'lieve I'll Run On... See What the End's Gonna Be,
Go In Grace
Sweet Honey in the Rock, Albums
Sweet Honey in the Rock is an all-woman, African-American a cappella ensemble. They are an American Grammy Award–winning troupe who express their history as African-American women through song, dance, and sign language. Wikipedia
Origin: Washington, D.C. (1973)
Recordings 2
On the Jasper turntable –
1 Whitney – Light upon the Lake.
2 Sweet Honey in the Rock – LoveInEvolution.
3 Mari Wilson – Pop.
4 Rolling Stones – Totally Stripped
5 Eric Clapton – I Still Do,
I am not paid by Sainsburys, but I note in the financial columns that this supermarket is gaining a fair whack of the vinyl market, and also in general release and sale terms.  However my main pressing home of this supermarket rests with the extraordinary oldies section where you can find 5 CDs for a mere £3. Among my recent pick-up is Magic Bus  - a 3 CD collection of hits from what  is termed 'the hippie trail.' It could have been a little more imaginative, and not relied so much on the obvious, but that said here comes the likes of Traffic, The Move, Association, The Band, and ye my rave fave Jefferson Airplane.  Well, there are a few surprises – The Cowsills for one but am trying to work my head around the inclusion of Elton John, The Troggs and Deep Purple. 
NEXT MONTH – WELL OK, A LITTLE BEHIND, A LOOK AT THE NEW AND SUMPTUOUS PAUL SIMON RELEASE 'STRANGER TO STRANGER.'
Books
CLAY PHOENIX a biography of Jack 
Clemo by Luke Graham. (Ally Press) ISBN: 978-0-9934734-9-4
This 600 pager is a wonderful in-depth look at the blind and deaf Cornish poet. Clemo may have passed on but his poetry is gaining more and more notice.  The story of his life is dramatic, but then so is much of his poetry that is often set against the s strange white world of Cornwall's china clay. Clemo is a deeply religious man and his thought forms lean toward Calvinism. Thompson has gained a Phd from his research and writings and his work is admirable. In Cornish studies this is an invaluable work, but the style is easy to read, and the material is for anyone, not just the student of Cornish outpourings. The back cover has commendation by Rowan Williams and contains the alluring description of Clemo: 'A working class deaf-blind syphilitic sex-mystic, Clemo's tragic and often claustrophobic life offers the biographer a unique challenge.'
Poetry
Dead at Thirty-Two
Thirty quiet years,
No documents to speak about –
What incidents remain unknown?
Hiddenness,
Silence,
Formation.
Thirty unknown ears,
Growth to maturity;
Two public, whirlwind years
To public Galilee years,
Healing and action,
Swift, swinging drama:
Poiitics
A crowd,
Followers,
Hangers-on,
A mob,
Two thieves.
Dead a thirty-two,
Created,
Th apes of world history.
Old ,e and women forget –
In Prague,
Madrid,
Moscow,
And Bejjing –
Old me and women forget.
In Rio and in WashIngton,
In London and in Rome,
In Accra, Melbourne
In Jerusalem
Old men and women, forget
Gethsemane's fruits of pain.
Dead at thirty-two
And history –
And two thieves –
Changed.
By Brian FROST and located in Poems of Grief and Glory  (New world publications) ISBN 09509516 25
NEWS
Congratulations to Rev. Cindy Kent, founder member of the ACG, who has been awarded an MBE for services to broadcasting in the Queen's Birthday Honours List. To read more please visit http://www.kentonline.co.uk/sheerness/news/mbe-for-cindy-kent-97262/
 SERMON
SERMON CHAPEL STREET  PENZANCEE CORNWALL UK FEBRUARY 28: 2016. PREACHED BY TONY JASPER/
LUKE  14  V 1  THEY WATCHED HIM
A terrorist killed my son on 9/11. So wrote, so said someone called Leonard Green. 
Job: President of the Institute  for SocioEconomic Studies  - who took an advert in the New York Times to say those words:
A terrorist killed my son on 9/11.
Sometimes you don't need an essay, you don't need words and words - just a few words,  ask the advertiser, ask those who lay out the front page of a tabloid such as the Mirror, Sketch or Sun, who above all are past-masters at the economy of words.  To  find less than handful of words  to state a message or to reach down into the language of the soul and tell it like it is so that people own it for themselves, is an art in itself.  So people say it expresses  in some  way how they feel.
'A terrorist killed my son on 9/11."That sentence is a killer in itself -  wrapped up in it is a grief  that stops life for a moment – a grief that will never fade – always there in memories, photographs, letters, anniversaries.
Imagine : you meet Mr GREEN. You say something like "How's that boy of yours?" He replies: "A terrorist killed my son on 9/11."
For a split second you have nowhere to go before perhaps a cliché or two gets uttered to hide your desperation, embarrassment.
Last May I wrote and put together a music production at London's Westminster Central Hall.  Some days previous I telephoned some friends of mine who had supported me greatly in past times.  A voice answered to say :"Mrs Stephens." Oh bright and breezy me said a booming "good morning" and expressed the hope that things were good and ploughed into the invitation. Something made me stop. A pause.  Her voice said : Alan died just now." For a moment   nowhere to go. I cannot remember what I said, probably something like ' "Oh no."
Helpless. 
The American preacher Peter J Gomes tells of being on a transatlantic flight.  Sudden heavy turbulence.  It just so happens that at the same moment he reaches for his Bible with a wish to think some more about what he was to say at the evening meeting. The person beside him notices. As the plane starts moving around she turns to him and says "Do you know something I don't know?"
In one sentence her life flashing furiously before her, in one sentence , in one moment, a few seconds, an  expression of her vulnerability. She could be rich, ultra rich, she could be famous, very famous, it wouldn't have mattered – her life belonged elsewhere, in the hands of a pilot, but seeing the Bible and a pastor, the other thought of eternity: had she read the Bible, aware that the Day of the Lord will come when you least expect it, and not on some predictable timetable.
But this  text today. Just  three words.  A  subject, a verb, and an object,: a sentence, 
so we learnt at school 
Sometimes in the English language you need few words to say so much. Whether to say the billion times quoted Shaakesperian " To be or not to  be' or the two words used to describe the inner feelings of Jesus. That shortest verse in the New Testament:  Jesus wept.  
The Bible writers are past- masters at compressing things, so much so that a times I think we simply pass by without realising we've just read words that in their context speak volumes.
.We  read say some words and often they seem fillers and we hurry on to the story that comes.  In so doing we miss the prelude, we miss out on what really embroiders what is to come. It's a bit like arriving late for a play, missing much of the first act where  the writer is laying the foundation on which all else will bounce off,  and then later we say 'no idea what that was about" and we may say 'didn't think much of that play – am afraid I didn't understand" – and we seem oblivious that it is or fault, not the writers' not the actors, not anything but us.
AND THEY WATCHED HIM. 
I had thought of  doing something fairly dramatic this morning, like finding someone to stand down there with hefty coat, perhaps a hat and dark glasses, and to just stand there and look at you and me. I reckon a feeling of unease would come upon us. 
This though is the world known on a day to day basis by many of our Christian brothers and sisters who dare say the three words JESUS IS LORD. Who dare place a cross above their building.
This is a world known today by  our  Christian brothers and sisters in Pakistan, or parts of Iraq or the refugee camps  where it is reported and evidenced that Christians are being systematically persecuted by  Jihadists amongst the Muslim majority, and a disturbing, they would recognise the image of being watched.
Tell that to say Dietrich BONHOEFFER AND Pastor Niemoller of the German confessional church against Hitler, the fighters in South Africa against apartheid. ,  then freedom fighters in the racial struggles in the American South
And they know what it is to be watched.
And so did Jesus.
AND THEY WATCHED HIM. 
Danger in the air.  Uncertainty in the air.  Evil in the air.  THEY WATCHED HIM... one of the worst aspects can be summed in the word 'unease' unease, the deadly unease is not knowing when someone will strike, being unaware of when action will be taken. It can drain focus and purpose: how long before. how much time is available: should one attempt to move on....what kind of action ? henchman, to injure even torture, stones, a bullet....what.....
AND THEY WATCHED HIM
This text comes  in not unfamiliar setting In essence; there is J. Jesus. There is a man who needs healing. It is the Sabbath.  To heal is defined as work. No one works on the Sabbath There are people who keep watch to see no-one does. If you, you will be punished. Religious law rules. This is not a secular society.
What we have here is paramount to understanding the ministry of Jesus, and why there is such antipathy, anger,  from some groups to Jesus.
The religious leaders sought authority in tradition, in written documents, rather than in personal encounter, the dialogue between the living God and man, For guidance, they looked to the precedents of past authority, or to recognised technique pf scriptural exposition. 
Jesus went behind legislation and casuistry to the great controlling principles and motives –
To the creation of man and wife by God (MK 10.6)
To God's call to love 
To love of God and neighbour (MK 12, 28ff0
To the supreme dignity of man within creation and his accountability before the living God (Mk 2. 27)
.
conflict comes. .the man, human life is pushed aside for first and foremost people must  obey the law, obey words, and so to worship words first rather than that words were designed to aid, to help.
AND SO THEY WATCHED.
The New Testament, the Gospels and Acts, some of the epistles, Hebrews, 1 Peter, the book of Revelation, all contain allusions to believers being watched, passages speak of  impending antagonism against  Christians,,  Christians are being watched. Christians are under threat. The threat is imprisonment. The threat is death.
Elements of conflict are at the heart of the Christian situation,  sometimes in dramatic ways such as the story in  the fourth Gospel of the blind man who receives his sight, and for  refusing to declare Jesus a sinner, he is banished from the synagogue.  The pattern of Jesus' on life, with its provocation of fierce antagonism and its undeviating courage, was recognised by the first Christians as the norm for the lives of them all.
Look at the words of Paul:   
REMEMBER JESUS CHRIST RISEN FROM THE DEAD, BORN OF DAVID'S LINE. THIS IS THE THEME  OF MY GOSPEL, IN WHOSE SERVICE I AM EXPOSED TO HARDSHIP, EVEN TO THE POINT OF BEING SHUT UP LIKE A COMMON CRIMINAL; BUT THE WORD OLF GOD IS NOT SHUT UP. AND I ENDURE IT ALL FOR THE SAKE OF GOD'S CHOSEN ONES, WITH THIS END  IN VIEW, THAT THEY TOO MAY ATTAIN THE GLORIOUS AND ETERNAL SALVATION, WHI IN CHRIST JESUS:
   If WE DIED WITH HIM, WE SHALL LIVE WITH HIM,IF WE ENDURE, WE SHALL REIGN WITH HIM,
IF WE DENY HIM
HE WILL DENY US,
IF WE ARE FAITHLESS, HE KEEPS FAITH,
   FOR HE CANNOT DENY HIMSELF.
2 TIMOTHY 2. 8-13
And in 2 TIMOTHY 3 V 12  THE WORDS
YES, PERSECUTION WILL COME TO ALL WHO WANT TO LIVE A GODLY LIFE AS CHRISTIANS.
Read Acts  14. V5  Philippi 16. 19ff  Ephesus 19. 23. \Read 1 Pete 4. 16
(Screen 3)    
Dare to read Hebrews 11 – let me read some of it, stark is the language 
WHAT SHALL  I MORE SAY?  FOR TIME WOULD FAIL ME  TO TELL OF GIDEON, AND OF B ARAK, AND OF SAMSON, AND JEPTHAE; OF DAVID ALSO, AND SAMUEL, AND OF THE PROPHETS.
WHO THROUGH FAITH SUBDUED KINGDOMS, WROUGHT RIGHTEOUSNESS , OBTAINED PROMISES, STOPPED THE MUTHS OF LION. QUENCHED THE VIOLENCE  OF FIRE, ESCAPED THE OF THE SWORD, OUT OF WEAKNESS WERE MADE STRONG,WAXED VAIANT IN FIGHT, TURNED TO FLIGHT  THE ARMIES OF THE ALIENS...WOMEN RECEV ED THEIR DEAD BACK TO LIFE AGAIN..AND OTHERS WERE TORTUED, NOT ACCEPTING DELIVERANCE THAT THEY MIGHT OBAIN A GREATER RESURRECTION.
AND OTHERS HAD TRIAL OF CRUEL MOCKINGS AND SCOURGINGS, YEA MOREOVER OF BONDS AND IMPRISONMENT.   THEY WERE STONED, THEY WRE SAWN ASUNDER, WERE TEMPTED, WERE SLAIN WITH THE SWORD; THEY WANDERED ABOUT IN SHEEPSKINS AND GOASTSKINS, BEING DESTITUTE, AFFLICTED, TORMENTED.  (OF  WHOM THE WORLD WAS NOT WORTHY) THEY WANDERED IN DESERTS AND IN MOUNTAINS AND IN DENS AND CAV ES OF THE EARTH....
WHEREFORE SEEING WE ALSO ARE COMPASSED ABOUT WITH SO GREAT A COLONY OF WITNESSES, LET US LAY ASIDE 
EVERY WEIGHT, AND SIN WHICH DOTH SO EASILY BESET US, AND LET US RUN WITH PATIENCE THE RACE THAT IS SET BEFORE  US.'LOOKING UNTO JESUS THE AUTHOR AND FINISHER OF OUR FAITH, WHO FOR THE JOY THAT WAS SET BEFORE HIM ENDURED THE CROSS, DESPISING THE SHAME, AND IS SET DOWN AT THE RIGHT HAND OF GOD.
AND THEY WATCHED HIM
THE SUFFERERS THE CREATORS, THE MOVERS, THE SHAKERS, THE SHOUTERS,  
of  NEW TESTAMENT TIMES AND B EYOND: 
THEY KNOW WHAT IT IS TO BE WATCHED
IN THEIR FOOTSTEPS WE FOLLOW  AND PERHAPS HESITANTLY, CAREFULLY..
IN THE CONTEXT OF THE REMARKABLE WORDS FROM ISAIAH, GIVEN REAL FLESH IN THE GOOD NEWS ENSHRINED FOR ALL TIME IN  JESUS,  - 
THE CALL TO CELEBRATE AND ANNOUNCE THE JESUS VISION FOR HUMANKIND IS OUR COMMISSION.  
To use all creative powers to do so
To use all the powers of human love
To bring together all aspects of life under the sign of Christ 
To invest in humans life
To love means
To want the other well
To want the other to grow; love is other centred.
Isaiah invites us, to a life investment, a life insurance, that if you invest like that
Then do not be afraid
You will live' even though you die,
You belong to life
AND THEY WATCHED HIM
Cutting their own throats
Losing life itself
Subject to words and regulations and not life
Losing love for people
And you, me, ...............