EDITOR: tony jasper, 01736740907
Articles welcome. Send to Milsrof, Eglos Road, Ludgvan Church Town, Penzance, Cornwall, UK.TR208HG.
Alas no payment but the joy of seeing your thoughts in print for a global audience. Crisis has no subscription charge, and does not generate any income.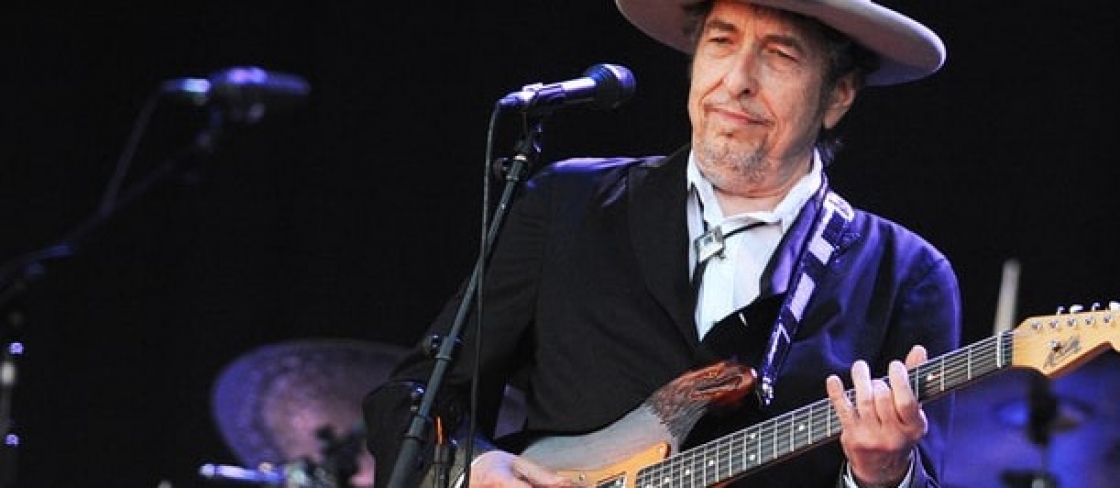 CONCERT
DYLAN LIVE
Something is happening here… Rob Murdoch
Bob Dylan at Wembley Arena
9th May 2017
Things Have Changed
Don't Think Twice, It's All Right
Highway 61 Revisited
Beyond Here Lies Nothin'
Why Try to Change Me Now
Pay in Blood
Melancholy Mood
Duquesne Whistle
Stormy Weather
Tangled Up in Blue
Early Roman Kings
Spirit on the Water  
Love Sick
All or Nothing at All
Desolation Row
Soon After Midnight
That Old Black Magic
Long and Wasted Years
Autumn Leaves
Encore:
Blowin' in the Wind
Ballad of a Thin Man
 You never quite know what you're gonna get from Nobel Laureate Bob Dylan. I've seen him a dozen or more times over the years in venues large and not so large, inside and out.  On more than one occasion you'd have been forgiven during the first few numbers for thinking he'd never met his band before, let alone played with them. And sometimes that's while you're trying to work out which song they're playing. It's not always immediately obvious. But it always improves and it nearly always includes moments of magic. Memorable performances of lesser-known numbers such as 'Romance in Durango' at Hammersmith Apollo, and 'Forgetful Heart' in Finsbury Park, come readily to mind. Although 'Blowin' in the Wind' in ¾ waltz time at Wembley a few years back took a minute or two to come to terms with.
The venue really matters. The ambience and sound quality at the Royal Albert Hall where he showcased his 'American songbook' album Shadows in the Night in 2015, is unmatchable. Hammersmith Apollo and Brixton Academy are pretty good. Wembley Arena is another matter. After my last experience there, sitting miles back from the stage and experiencing lousy sound, I swore I'd never go back no matter who. But if you wanted to see Bob in London on this tour* that bullet had to be bit, and when it comes to resolutions I'm as weak as the next guy…and at almost 76 (Bob that is) the Never Ending Tour has to come to an end one day.
So how much pain was there this time, and did the gain make it worthwhile?
Well…the venue hasn't improved, the sound is still crap, and the show didn't hit the heights reached at the RAH. But I've seen Bob at his worst and this was way better than that. Yet another new version of 'Desolation Row' was terrific; 'Ballad of a Thin Man', 'Autumn Leaves' and 'Stormy Weather' all good. The opening number was the Oscar-winning 'Things Have Changed', a declaration to those less familiar with his performances not to expect songs sung the way they used to be perhaps. One of the two encore songs was 'Blowin' in the Wind', and if there were any folksy, acoustic fans left by that point it would have driven them to despair.  I rather liked it. Although it wasn't in waltz time. And so did my companion, a late convert to Dylan fandom, although she would have liked him to have kept his white hat on all through the show.The verdict? See the man if you can, there's a 95% chance you'll be glad you did…*Or at least that's how it seemed initially…So they announce one London show at Wembley Arena, pick up 12500 Dylan fans, then weeks later announce three shows at the Palladium, a much smaller more intimate theatre venue with much better sound…this fan wasn't happy.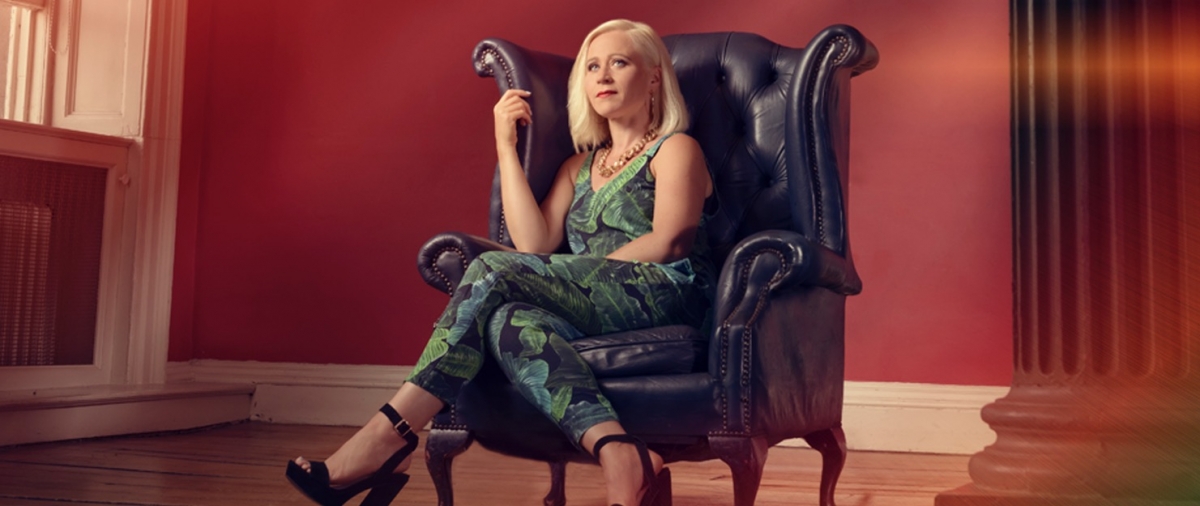 L0U FELLINGHAM
EVERY TRACK A WINNER ON 'THIS CHANGES EVERYTHING'
JESUS MUSIC AND BEYOND
The monster selling Carole King album is Tapestry. As it happens 'Tapestry' is one of the songs on the new splendid album from Lou Fellingham. However it's only a title association. Lou sings about  "the rhythm of Your grace" and the beauty that surrounds us. The song is one of thirteen on her  (mostly) 'live' set, This Changes Every thing (Integrity).
So to there is a Beatle connection, for the album was recorded at the famed London, Abbey Road studios where the 'fab four' laid down endless hits some decades back, yet which still sell in the millions.
This Brighton born artist, born May 5, now at 42 years of age, who spent formative years in the West Sussex village of  Turners Hill, was once lead of the so talented Phatfish group that put down eight albums. Way back in  2008 she won a Christian Broadcasting Council Award for her second album Promised Land in the category of Best Worship. Along with Stuart Townend, Phil Oakley, and other known Christian praise music artists she attends a New Frontiers church that is located at the Clarendon Centre near Brighton railway station.
Solo Lou powers on and how! The album  sees this multi-talented worship artist bring into play a lot of new songs and a lot of co-writes. She talks of still growing as a songwriter, but let's say she's doing fine! Michael Farron, Jake Isaac, Chris Eaton and Noel Robinson constitute quite a luminary list of her co-writers. As a recording it has a freshness, and is beautifully produced with a stunning clarity of sound.  She is quoted on the press release as saying her album consists of  "New songs to communicate timeless truths."
To generalise a little, most albums whether secular or religious, have a one or two 'ordinary' cuts, not so here, and with no reservation I becomes thus far the Jasper album of the year. Right at the outset with "Praise the Name of Jesus' you are aware of a big production sound. The songs propel along, grabbing you in their majesty with little let-up. In subject terms we move from 'praise' to personal faith with the latter especially strong on the strong guitar led  'Lord I need You' where she says in the Lord she finds rest, and "You are the One who guides my heart." 'Strong to Deliver' has a rock feel, 'Everlasting Arms' – an old hymn - brings us in its theme to our end of earthly resources, and where  we depend on those promises in the Faith. 'The Final Say' takes us to the Cross. and  where she has taken  on board some thoughts that can be found in the book of  Ephesians where Jesus has the final say over everything and that is for now yes, but also for ever. For more of a ballad, hear 'Turn My Life Around' while  'Sweet Surrender' is but to say 'Thank You.'
Two songs in particular, How Great The Love of Jesus' and the title track could well establish themselves within any favourite list of worship and praise songs. The former is yes a reworking of an old hymn, something she seems to enjoy doing, remembered by many for her past recording of the great hymn, 'To God Be The Glory.' That said, I feel the last track  'Christ in Me' is another very strong contender  - a song with anthemic qualities, and that means a song to be sung by everyone in a large gathering with intensity of feeling.  
This is a Spirit filled album. She is so blessed. Make sure you purchase it! If so, write and tell me how you felt listening. In speaking with the legendary writer Tony Cummings of Cross Rhythms she is asked the simple but powerful question: 'What do you feel God wants to say to the Church at the moment?" In response she stresses the need for unity, but the key aspect resonating with her rests in not being afraid to share the Gospel, and asking for a response. "God is increasing my hunger and passion to share the Gospel and the longing to see people saved."
The 'Beyond' side of this monthly feature is quiet, just a few interesting things to note. The "in' band of the moment Gorillaz on their fifth  album Humanaz (Parlophone) open with a somewhat apocalyptic choir assisted 'Ascension' . Ibibo Sound Machine with their Afrobeat, punk funk have vocalist Emo Williams delivering gospel infused Nigerian chants on Uyai (Merge). The old standard white gospel song  'Jesus on the Mainline' gets a reworking from Fairport
Convention on their album 50-50@50 (Matty Groves Records). As might be surmised from the album title, Fairport celebrate a  50th anniversary. Robert Plant lends vocals and harmonica on a captivating version of this loved standard. Folk people who recall Pentangle  must be pleased to see its lead singer Jacqui McShee guesting on the song Lady Carlisle.
This review first appeared in the British, Methodist Recorder MAY 12. 2017
CHURCH
WHEN DID PRAISE MUSIC THREATEN
TRADITIONAL HYMNODY? HAS IT IN FACT WON THE BATTLE?
TONY JASPER GIVES HIS ANSWER
Let's face it - in some present-day Christian services  hymns play a secondary role to 'praise songs' In-fact in some churches where I have taken the service, and when the music has been chosen by the worship group, there are no traditional hymns. A few take pride in this being so. When I began preaching I was told a 'proper' service should contain at least two hymns by Charles Wesley.
Some see this avoidance of the traditional hymn as posing the biggest single alteration in the life of an average congregation. Who is not aware that a so-called battle exists between what shall be done on the question of hymns or worship songs, and that it is a very much today a contentious question for some Methodist churches.
Writer Larry Eskridge says an "Irresistible, grassroots,pop-culture driven force met the immovable object of tradition and sentiment, and the ensuring years saw no shortage of conflict and controversy as a result." Just how this has been translated in general Christian expression can for instance  be ascertained by delving through the pages of the fascinating book The Worship Mall by Bryan D Spinks (SPCK 2010).
Interestingly from personal observation 'praise worship' can involve the over 60s as much as the under 30s. It 's not necessarily an age, or even cultural question. There seems no existing research that agrees with my general feeling that older people who still play rock music have a greater willingness to enjoy 'praise' worship than those who have always disliked.
It is impossible to lay down a precise decisive moment when the traditional. found itself  under threat. In say Methodist churches.. Some say it was felt when Methodists returned from the various conventions that had a charismatic thrust or they had experienced the new songs at the Easter People gatherings that were led by Rob Frost. At these events people found a new freedom, a more bodily involvement rather than the dollops of cerebral that can adorn conventional worship. Some Methodists found there was greater life beyond the five hymn sandwich worship.
All this is in stark difference from days when broadly speaking there was the mighty organ, perhaps a formal choir, even robed, with its anthems, soloists and four parts. Some wish this could still be the way. And yes, there were ponderous organists and desperate choirs – naturally, only sometimes.
Whatever the case, for many, hymn singing, possibly outside of Christmas, Easter and Harvest seems a relic from a bygone age. But yes, to some, the song experience at Easter People, Spring Harvest, Stoneleigh, Soul Survivor, in  Greenbelt worship and other gatherings represents a religious horror show.
One thing is sure  - at some point, undefined, in the 1960s, something 'new' was around. So it was that Conference in 1965 decided a` supplement was needed to the existing hymnbook that had been gathered together in the early 1930s. The preface of Hymns and Songs is a good illustration of diplomacy, in other words to suggest the publication was not replacing the existing and treasured collection, it had an air of  "we would not wish to upset anyone."  It said there were lively discussions on hymnody taking place within the Church and a "great many items of experimental nature are being written for Christians to sing."  Some of these were seen as no more than passing interest and not likely "to find a permanent place in congregational worship as normally understood at present." Of course for the purpose of fairness, or whatever, there was a quick added note that "this does not imply an adverse judgement about their quality or value." Absolutely.
At the same time folk music in worship was enjoying a reasonable popular appeal, and much of this was owed to a Methodist minister  Peter D Smith and his major selling songbook, Faith, Folk & Clarity issued by Galliard publishing and the ever watchful of movements, the late Bernard Braley. So it was that  Hymns and Songs included the American folk song, 'What Wondrous Love' and  the British Sydney Carter, and his "Said Judas to Mary,' "Every Star Shall Sing A Carol', 'Lord of the Dance' and the rhythmic easily picked-up 'When I Needed A  Neighbour.'  The latter two are in Singing the Faith with the addition of 'One More Step Along The World I Go.' This, for many, was the 'new' music. Around this period, and in the 1970s, a plethora of song books appeared with compositions by the living and sometimes young.
`In the 1980s 'praise music'  accelerated at a fast and furious pace, and at the time failed to connect with content found in the much used publication of Hymns & Psalms. That came a little to early in 1982. Unlike Rejoice and Sing of the United Reformed Church that was published a decade later it missed out on the new songs. On the other hand Singing the Faith some thirty years after from H&P contains much of the best worship material. In its introduction the unnamed writer in discussing the use of 'songs' says quite bluntly: "Use of the piano rather than the organ is strongly recommended." It could not be said clearer! It also acknowledged that 'praise' worship does not have a familiar service structure with hymns interspersed between prayers and lessons. It talks of "using a sequence of songs." Worship would change, although seemingly never acknowledged in the  training of local preachers.
For many the big move away from traditional hymnody came with the publication of Mission Praise, a collection that originally was prepared for the 1984 Billy Graham campaign – a somewhat thin booklet with 282 pieces, with indeed some familiar hymns but also containing worship songs, although I do not recall an overpowering use of the latter. It was for some the bringing of charismatic movement songs into mainstream worship. It did include some of the more popular hymns, possibly to aid its potential sales. It could become a book for Morning Prayer in the Anglican church let alone the morning service across the mainstream denominations. As long ago as 1992  the  Report of the Archbishops' Commission on Church Music found that 36 per cent of churches used both Mission Praise and Junior Praise  compared with 28 per cent for the traditional Anglican book Hymns Ancient and Modern. It appeared that the greatest take came from Conservative parishes rather than those of the Anglo-Catholic wing.
By January 2015 an edition of Mission Praise included 1.385 hymns and songs. For some there was a choice in finding a good collection of the so-called 'new'. Some gatherings  went with one of  the various editions of Songs of Fellowship with now an estimated 2200 songs and hymns in overall listing.
However things can move slowly in religious circles, and  some would say 'amazingly' it is still a question for many congregations –  'praise' or 'hymnody' or even both. Rather than be pulled into a wasteful debate about preference, and yes conflict, with many of one side leaving, many of our Methodist churches, even in seemingly solid traditional Cornwall, have taken action, and so doubtless after months of meetings, a decision is made to run two services: one at 9.30 a.m. known as 'Contemporary Worship' with probably a full blown rock-ish band  or a smallish orchestra, and 11.00, where at  Penzance, Chapel Street, gains the slightly frightening title of  "classical worship." In terms of a sermon you may preach longer at the traditional, and the contemporary calls for a particular relaxed style of worship leadership.
To be sure it's never easy finding the 'right word' and 'Contemporary' is not particularly useful for it can suggest incorrectly when contrasted with 'Classical' that the latter is a tired and weary form of worship, That of course may have some truth. but a 'Classical' might, just might, be full of light and contrast, and call upon quality and proven words and music that have inspired, and offer something of reflective depth for today. It can  utilise sources such as Iona, Wild Goose, Taize, or prayers and meditations or collections  from say Walter Brueggemann, Miriam Therese-Winter, Bryan Owen, Myra Blyth and the outstanding Janet Morley. It might use visual aids and encourage more congregational participation beyond several members reading the set lessons of the day.
And who can say that a 'contemporary worship' service might not mis-fire? That service often without the support of well chosen words, sympathetic leadership, not least  a sensitive band, especially keyboards and singers, can be no more than an endless stringing together of supposedly big words, with the favourite -  'Awesome."  Indeed 'Awesome. Fortunately CS passes the test.
2
IN PART TWO TONY JASPER finds the suggested beginning of  'Praise Music' and traces formative artist influences upon the present. In this second feature on Praise Music Tony Jasper leaves the battle between traditional hymnody and worship songs to focus on the history of the latter. He names the most influential writers and singers whose songs are sung and loved by praise gatherings and beyond to many Methodist worshippers..
Musically, if the word is allowed, "Praise Music' that dominates 'praise worship' should not be conflated with "Jesus Rock" and what later became "Contemporary Christian Music," at least in origins, for in contrast to the early days some of present day popular 'Praise' can run with the venom of a fiery rock outfit, and can mean a 'performance' from the band and soloists, and inadvertently pushing the gathering into 'listening' mould. I remember this when my theatre company performed at Spring Harvest. Most of the cast were unfamiliar with the ethos of the event. At worship they were puzzled by how the band and singers dominated. There came a moment when a hymn was announced, and oddly it was The Churches One Foundation. Suddenly the place erupted with hearty singing, but yes, of course, many worship songs are relatively easy to sing, and yes some of Iona is not.
It has to be said that 'praise' style music, some of which critics and cynics alike say pleases people who listen to BBC Radio 2, finds much of its derivation from US Christian circles.  For yet again, something has come across the Atlantic, as it has done musically from rock 'n' roll and blues onwards since the 1950s.  Indeed many of the best writers come from the country that gave the world Elvis. Calvary Chapel, California was one of the first worship centres to alert the world that hymn books were being discarded as their worship rang to songs from a Southern Baptist girl, Karen Lafferty. Sometimes it needs one song to bring about change or to cause people to search or want more, and Karen gave to the faith community the still much sung' Seek ye first the Kingdom of God.' In so much as anything can be pinned down that was the moment – the song came, and the hymn was under scrutiny for its relevance in words and music.  There at Calvary, and beyond, young people wanted to baptise the music of the charts and find spirit filled songs.
Some new hymns did arrive, although no one called them that – as indeed I know from worshipping on Parker Street, in Berkley, California. Sadly these days few seem to know the infectious arms swaying 'They'll Know We Are Christian by our Love' (in UK terms it can be found in a collection assembled by Barnet Methodist Church where the sadly missed Martin Caldwell ministered`), but Hymns & Psalms and Songs of Faith thankfully picked up on "Alleluia, Alleluia Give Thanks to the Risen Lord." Into the same groove comes 'I, the Lord of Sea and Sky'.
And of course the Psalmist cry to lift hands high in praise brought in a necessity for screens, for how can you give praise in such manner holding a book high, or at least being able to read it?  Worldly terms and music obtained new words. To anyone familiar and in love with say the development of religious music from the great composers of the 18th an 19th centuries all this must have been anathema, but then one assumes a Ms Lafferty was not doing anything more than singing the faith in the idiom she knew well, and which would be recognised by the millions at the time who bought and heard the output that made the pop charts.
Here in Britain the vibe was picked up by among others the then so 'with it' people of  MG0. The letters stood for Musical Gospel Outreach. Its influence was considerable. One of its aims lay in co-ordinating modern music for worship and to aid evangelism. It encouraged young people to sing the faith in the way they might do should they aim for the pop charts.
Arguably the intent was not to push traditional hymns aside, but once young people sang new words to tunes that were not a million miles from what they heard on Top of the Pops, and some were borrowed,  it was not exactly a surprise that much of conventional hymnody would be for them something out of the ark, which is not to say that certain hymns would not last, particularly if they had drive and energy. MGO had its record label, Key, a magazine Buzz, concert tours and other outlets, so it was able to give exposure to a growing list of song composers, some of whom sang or were part of a group. Astonishingly for some, that was several decades ago, and unfortunately nothing of such extent and influence has taken its place.
Kingsway  remains a driving force and in a changing world remains one of the few  British sources  publishing songbooks and releasing albums that take the listener through literally hundreds of new worship songs. In record terms you can for instance purchase '100 Worship Songs' a five CD set or if you don't have a whole morning, there's 50 Worship Anthems, and for a little more time, even 60 Songs of Praise & Worship. The Songs of Fellowship songbooks run with a series of albums that take you into every item, in itself an ideal 'bird's eye' look and hearing 'praise' songs.
My joy at talking with Darlene Zschech convinces me she will not appreciate me saying she is something else – but then she is a wonderful leader of praise and her spirit filled work can be caught on the considerable Hillsong catalogue.. Instrumental versions of praise songs form another part of the Kingsway catalogue, and so among the many, Harp Praise – Everlasting Arms, or Wonderful Love – Classical Praise Quartet;. There is even a Worship 'Chillout Collection of several albums.
In terms of British worship there's 'who else' but Graham Kendrick! and his  ever growing song catalogue, the so sensitive and melodic Stuart Townend - hear his Monument to Mercy.  Soul Survivor releases live albums of worship from their yearly gathering, the Vineyard fellowship have a growing list ( goggle into The Vineyard  National Leaders Conference and music 2017, or listen to Take Our Lives) there is the continuing contributions from Keith & Kristyn Getty (hear their album In Christ Alone).  The Best of Celtic Worship comes  with 50 tracks, and if good in content, a little stretched to reach the title.
Just to reel off some names to look out for or go to YouTube, Israel Houghton, Brian Doerksen, Robin Mark, Don Moen, MercyMe,Chris Tomlin, Kari Jobe, Tim Hughes, Lex Buckley, World Wide Messenger– oh, so many others. And, yes, do I dare not  mention Matt Redman? This survey can only go so far, and there is emerging a much harder edged music for worship that can be caught on such albums as A Gospel Funk Hymnal  (VOC). Jumping in the House of God (Moved) from Manchester,   and look for Youth Revival, a double CD from Hillsong that grooves and grooves, and gives another facet to 'praise' gatherings. This is floor-disco music with gospel. It at the other end of the spectrum from say 'How shall I sing that Majesty'.
This feature first appeared in the British, Methodist Recorder. May 5
BOOKS
CURRENT JASPER read:
The Reinhold Niebuhr Story – Jeremy L. Sabella (Eerdmans)
Carole King – A Natural Woman -  Carole King.
Being Elvis – Ray Connolly.
Accidental Saints – Nadia B olz-Weber
Hystopia  = David Means
RECORDS
CURRENT Jasper hearing
Great British Choral Anthems  BBC  music magazine. NEW
50-50-50 – Fairport Convention  NEW
Eli & The Thirteenth Confession (US Columbia) OLD
Various –How Many Roads : Black America Sings Bob Dylan.  OLD5 Pentangle – Light Flight.  OLD
EVENTS NOTICES
ACG PLAYWRITING COMPETITION 2017
ACG will be running a Playwriting competition again this year.
The theme is:
Faith Within A Contemporary Context.
One act plays of 30 minutes in length required.
Closing date 11 September 2017.
There will be two prizes:
£300 for under 21s, £100 for any age.
In addition the winning plays will be given a play reading in a London location by professional actors.
If anyone is interested in entering, full details and an application form are available and can be requested from the ACG Office or found on the ACG website. Please pass the word around to anyone you know who is a writer. Entries can be sent in now and payment can be made via the ACG website or by a cheque to the ACG. C/0 Paintings in Hospitals,  51 Søuthwark Street, London SE1 1RJ. 020 7407 1881. info@artscenregroup.org.UK
Competition Administrator, Tony Jasper.
MORPHE ARTS - Supported By ACG
SIGNS OF FAITH IN THE CREATIVE ARTS
This will now be an afternoon event on Sunday, 18 June and will be based around a lecture by Ally Gordon, Morphe Arts entitled:"Being an Image Bearer in a World of Images". Venue All Souls Church, Langham Place, London.
MARTIN CRAMPIN - Stories Of The Saints Exhibition at the National Library of Wales until 10 June 2017 Martin has been co-curating an exhibition of medieval and early modern manuscripts at the National Library of Wales, as part of his work on 'The Cult of Saints in Wales' project. The exhibition remembers those stories of saints that were once well known in medieval Wales, although many are forgotten today.In addition to the manuscripts, the exhibition includes Martin's photographic work onsurviving medieval images of saints in Wales.As well as co-writing some of the interpretative text, he also designed all of the display panels. He will be speaking on his research into the imaging of Welsh saintsin the churches of Wales in the National Library of Wales at alecture on 17 May, and again at a project day conference on the3 June. Other upcoming talks in April and May include jointly leading visits to north Wales churches for the Stained Glass Museum Study Weekend (21–23 April), and at the 'Reframing Stained Glass in Nineteenth-Century Britain' conference at the University of Cambridge (11–12 May).
SPRINGS DANCE COMPANY - Elevate
Young people are invited to join Elevate Dance Company, a group of young people who are passionate about dance and the Christian faith.
Training held in Lewisham. Opportunity to learn from the professionals of Springs Dance Company, improve teaching skills and perform in schools and churches across the country on a three-month tour. Receive excellent training in a nurturing and encouraging environment.
Next auditions:
Tuesday 23rd May 2017 Wednesday 12th July 2017
Apply on our website at https://springsdancecompany.org.uk/apprenticeships/
Gresford Screen III, 2016
KAORI HOMMA - Art Action Residency Winner
AAUK presents the 2017 residency project winner - artist and curator Yumi Song. The residency will feature an exhibition and a series of events takingplace at Deptford X event space throughoutMay and June: Place As An Extension OfBody - Linking London and Fukushima. It is estimated that the earth's axis shifted by 6.5 inches in 2011, following the great East Japan earthquake. Also there was a subsequent political shift. Yumi Song has been directly involved in cultural responses to the earthquake and Fukushima nuclear disaster. In 2013-2014 she directed an art festival just outside th evacuation zone of Fukushima. By thinking of place as an extension of body, Song links Fukushima and London, asking us to reflect on the fragmentation of social and political affiliations.
26 May 6-9pm: Exhibition private view & artist tal27 May exhibition open to public 12-6pm & discussion 4-6pm  3 June exhibition open to public 12-6pm & conversation between Yumi Song and Kaori Homma.Deptford X, 9 Brookmill Road, London SE8 4HLMore information here: http://www.artacti
HOW TO BE AUTHENTIC IN YOUR ART
Discussion with Jim Woods, an author, writing coach, and blogger, about the creative journey, and the challenge of leaving a stable job behind to risk it all on a creative career, in his case, as a writer. The discussion includes how to maintain authenticity in our work, how to keep our artistic integrity and find our true voice as artists. To listen please visit: https://tinyurl.com/mgxxyow MUSIC AS LANGUAGE Fascinating TED talk by Victor Wooten. https://www.youtube.com/watch?v=2zvjW9arAZ0 CHRISTIANS IN THE VISUAL ARTS BLOG Article on the theme of simplicity on a recent CIVA blog: http://civa.org/civablog/on-simplicity/
MESSAGE FROM THE COUNTRYSIDE AND NUMBER TEN
"A vote for her was a vote for a strong and stable leader of a strong and stable government. Only with a strong and stable government could the country have the strong and stable economy that would deliver strong and stable jobs" – ...good news to one an all in a May Christmas message: "You are the people who really matter." 
Who no TV debates? "Because I am much too busy going out into the workplace and other environments to talk to people." Long live the people!