CHRISTMAS 2017
Published by Tony Jasper. tony.jasper@btinternet.com.
No subscription and or  payment asked.
Material welcome.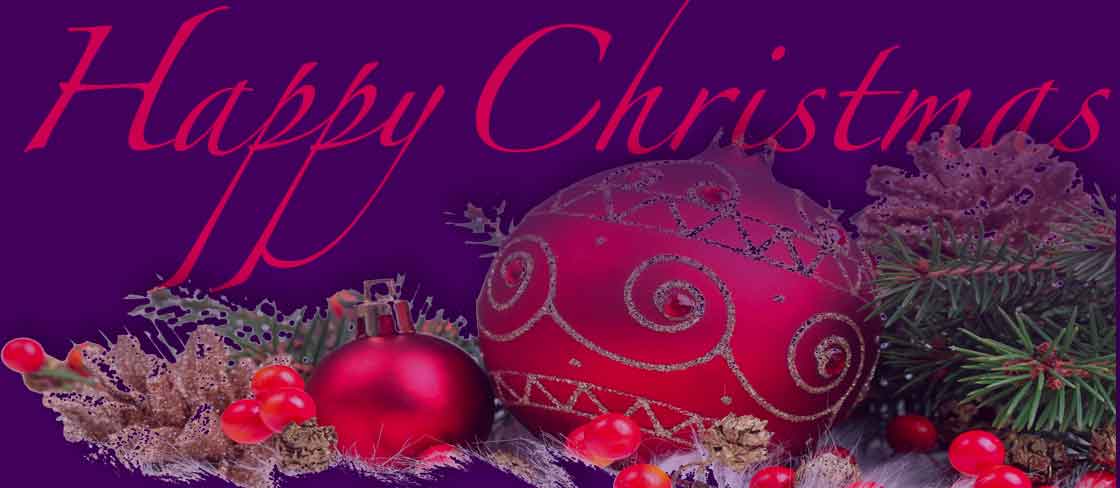 HAPPY CHRISTMAS AND NEW YEAR!
MUSIC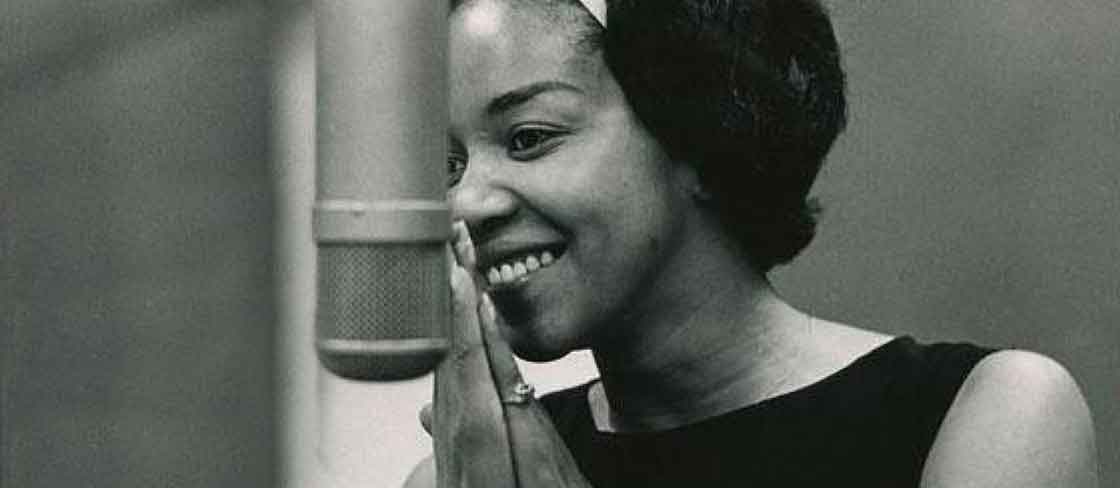 MAVIS STAPLES
In terms of this on-line magazine the big release of the moment comes from Mavis Staples. This gospel soul legend comes with ten powerful songs by her young producer Jeff Tweedy, associated for some with the band Wilko.
Since Tweedy walked into her recording life the singer associated for long time with the marvellous Staple Singers has undergone a staggering recording new life. Previous to this Tweedy has collaborated with her on the albums 'One True Vine' and  'You are not Alone' and I can only tell you to buy them, and of course the newie, 'If All I Was Was Black (Anti). In terms of the long standing and revered family gospel outfit do Get hold of the magazine Mojo, January issue (yes, out now with Springsteen on the front cover) and where among other things it fills in the making of the superb version by the Staple Singers of their uplifting and spirit-filled song 'I'll Take You There.'
As soon as you hit the first seconds of the new album you know you are into the land of an artist who exudes authority her vocal delivery.  She tells Mojo: " I'm just singing stuff that comes to me, that I feel. That's what makes it so good." 'Little Bit' the opening cut is a mix of funk, gospel and R&B with a throbbing repetitive bass line. Along with this exceptional singer comes a tasty set of back-up singers who often sing back words to her, as indeed they do on the title track.
This  song takes you into the present black conflict in some parts of the States.  That is clear from the concise pointed opening line: "This life surrounds you/The guns are loaded." It should be added that the Staples were very much to the fore in the days gone by of the civil rights movement and had close relationship with Martin Luther King Jnr.
Perhaps Tweedy at times over-elaborates some of the instrument arrangements but never absent is a rough underpinning. 'Ain't No Doubt About It' moves briskly along with a good repetitive title line with a lyric that pays homage to that special friend who is always there to be counted upon. A much more infectious gospel air comes with 'Peaceful Dreams' ."Build A Bridge' is a gem with an infectious tune and some appealing rhythm work from her always crack backing band.  As Rolling Stone puts it, the song "Try Harder" is her mea culpa, a "Civil rights heroine admitting her own flaws but determined, at 78, to keep on pushing." She talks of evil in the world but she knows to that even in her can exist evil. An earlier cut "We Go High" has a tasty throbbing beat with a lyric that asks people to think high with "love' as a guide, in-spite of those who reach for the low end of life with racial overtones. Oh, did I say she is 78, push that aside, she sounds someone in her say thirties or forties. Tweedy has given her sharpness and taken the gospel singing feel into a wider span of music, and there is no need for him to tamper with her consummate ease. She just rides with the music with the ease of someone who knows how to ride a horse and makes it seem easy, which it is not, to any observer. The ten track affair, partly her composition, more so that of Tweedy, goes out on a close to the mic vocal on 'All Over Again" with  a lyric reflective of her life and the journeys.She says: "I'd do it all over again,'
Interestingly the album Freedom Highway from Rhiannon Giddens (Nonesuch)is named after The Staple Singers anthem of the title. Rhiannon, now into her second solo album, was associated with the gorgeous Carolina Chocolate Drop femme group. She has a gospellish feel pervading through the music.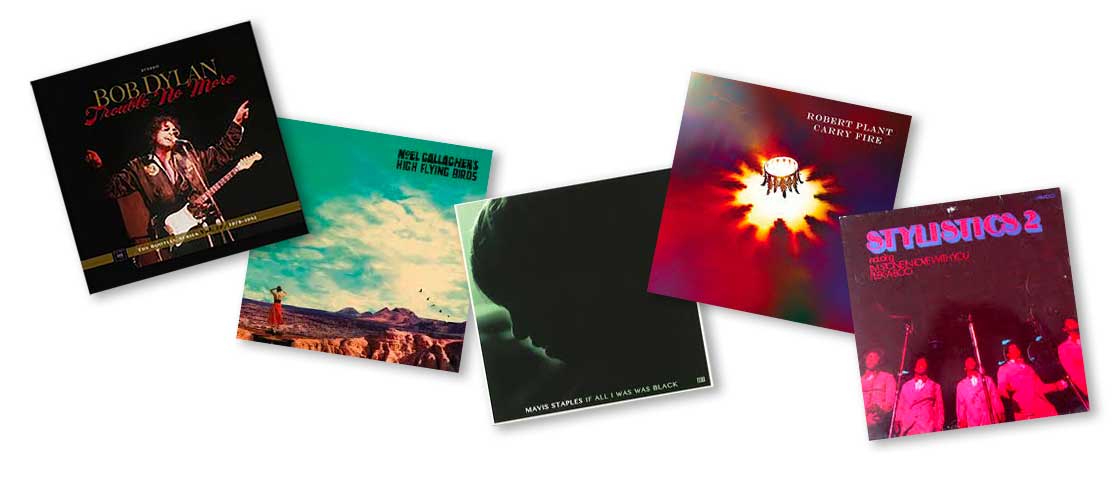 ON THE JASPER TURNTABLE
N-New release R-Retro
1 Dylan  - Trouble No More (Columbia) N
2 Noel Gallagher's High Flying Birds – Who Built The Moon? N
3 Mavis Staples – If All I Was Was Black (Anti) N
4 Robert Plant – Carry Fire (Anti) N
5 Stylistics – Stylistics 2 R (at last found a  copy, mainly for the wondrous track 'Children of the Night).
CORNISH CAROLS
And so a brief journey into Christmas.
It's detailed, it's beautifully presented – welcome Hark! The Glad Sound of Cornish Carols. Hiliary Coleman and Sally Burley (Francis Bootle) Words and music of over 100 songs  with detailed background. Even more, and pertinent to this feature, it comes with two CD's taking in the carols featured. The recording is sometimes rough but it's been recorded at various occasions and gatherings and largely by those who love to sing, and especially carols. Many will be surprised there are so many compositions. Still, even as a Cornishman, and delighted with this publication and recordings, I have to humbly point out that Lyngham may be a loved tune for Cornish people, but it is not of Cornish derivation even if it gains 16 references!  Once known as Nativity it belongs to the lengthy Thomas Jarman hymn tune collection of 600 plus compositions.  Originally it was set to  'Mortals, awake with angels join.' The Clipstone writer 's tune appears in a reprint of Sacred Music dated 1821. These days we sing it to Charles Wesley's
'O for a thousand tongues,' and at Christmas, as in the Cornish collection, to 'While Shepherds Watched.'
Greenbelt's frequent visitor Kate Rusby cannot stay away singing  songs at Christmas. Her 'While Mortals
Sleep' lies in front of me but somewhat amazingly that was 2011. This year sees Underneath the Stars (Purer). She imparts a casual manner with her so clear voice almost breathing into the lyrics and tune.
Unlike the album of six years ago we are not invited to hear a mix of material that could mostly grace any Christian worship gathering or prove popular wherever Christmas music is sung.
In the beyond world most praise goes to the new Robert Plant solo album. The Led Zeppelin associated singer who surprised many from his album with folk country Alison Kraus, with its sensitivity, continues Indian influences on his album Carry Fire (Nonesuch).
Plant  brings to bear spiritual influences with Celtic mysticism. The most unexpected cut comes with a duet with Chrissie Hynde of The Pretenders on believe it or not, 'Bluebirds Over The Mountains."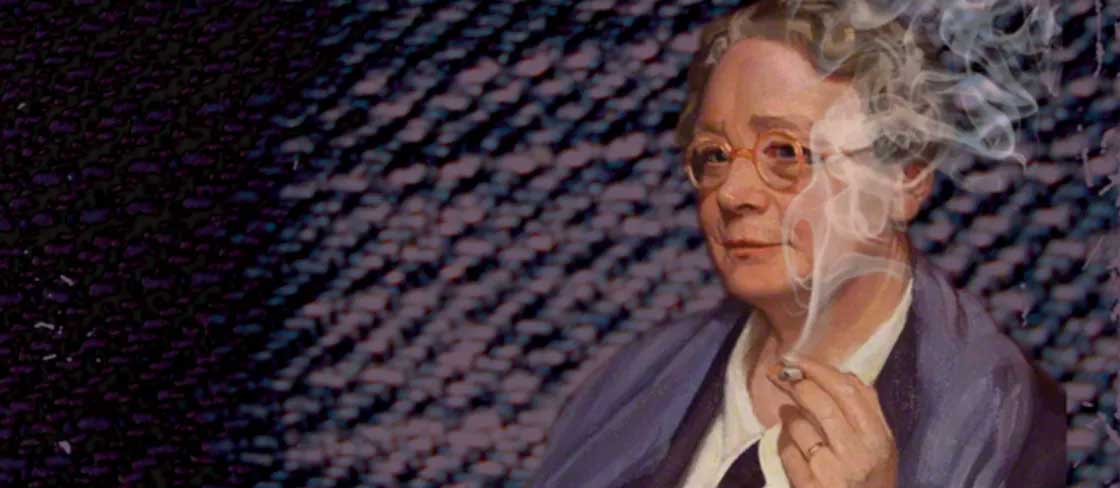 DOROTHY SAYERS
TONY JASPER
Sixty years ago on December 17, 1957, Dorothy Leigh Sayers, a renowned English crime writer, poet, essayist, translator, a student of classical and modern languages, departed this life. A victim of a heart attack she was in her mid-Sixties. A vibrant DLS Society functions to see her work remains prominent. For the Christian world in its desire to interpret the life and meaning of Christ she is associated with an extraordinary play The Man Born to be King.  For many her text remains relevant. At the time of its presentation it occasioned a far from polite response. Dorothy Sayers was determined to change the face of Christian expression. She wished to translate the Christian story into the language and mood of her time. Her battle is still the battle for many. It has also in recent time attracted the likes of Godspell and Jesus Christ Superstar where interpretation of Christian things has come couched in a contemporary setting that has appalled some worthy souls.
Almost eighty years ago there was uproar in the British Christian world. A prominent Christian decided she would use her formidable writing powers to make people aware of what was said in the Gospels. To achieve this she was given unprecedented time on the nation's only source of information and entertainment – the BBC.
The atheist voice was stirred into expressing concern in the letter columns of the press. At the same an always competing religious constituency had their worthy divines unhappy with the undoubted preaching of the Gospel on the extremely influential airwaves given to one person – a woman as well – over such a period of time.
Into the uproar came the Parliament of the day. It believed it had the right to determine and express what was not acceptable in general religious expression. Parliament presumed it was sill the place that could discuss matters affecting the spiritual life of the nation, and it would have no compunction in overruling the established religious voices of the time especially of course if parliamentarians thought they heard the will of the people. And for   those who didn't wish to openly bat on a religious question they could hide by saying there was always a need to oversee what the Corporation was up to with the nation's money.
The uproar was over a play, The `Man Born to be King. No less, no more!  It was written by a known woman writer who wished to challenge the pompous and tedious expressions of Christianity that prevailed. Crime writer and Oxford graduate Dorothy Sayers was an ardent Anglican and had written a play for Canterbury, The Zeal of Thy House, and less known He That Should Come, a nativity play for radio. Ms Sayers had a desire to make the Faith relevant and understood by the so-called masses. Indeed, a most dangerous task. She moved within the Anglo-Catholic tradition and was much given to the writing of G.K. Chesterton and particularly by his image of Christendom as a "heavenly chariot 'thundering through the ages' the dull heresies sprawling and prostrate, the wild truth reeling but erect." In her time she belonged with an extraordinary list of fine writers who in faith moved in this tradition of churchmanship and Christian understanding -  the likes of T.S.Eliot, Christopher Fry, John Masefield, Gabriel Marcel, Graham Greene and Charles Williams.
Her outlet would be the BBC.. Over many weeks and months her interpretation of the Christian faith would have the possibility of reaching
twenty million or more, for it has to be remembered that in the days of the 1940s radio reigned supreme. It is not a generalization to say everyone at some time during a day tuned in to the services offered by the all powerful Beeb.
In the early 1940s as the bombs fell and people scuttled to the shelters, the press shouted and screamed its distaste for what seemed an attack upon respectable understanding of Christian Faith, indeed it was said that the bedrock of a Christian nation was being undermined. And much of this was said before anyone had even heard and read the text of The Man Born To Be King.
However with a most welcome degree of bravery the Beeb decided it was time for Christian expression to launch into uncharted territory. So with due notice the Beeb announced it was to present a radio drama that centred on the life of Jesus. The various religious power groups of the time assumed her much heralded work would be presented in the stifling respectable and reverent fashion of the day.  When it seemed not, among the complainers came the happy twosome of the once so influential The Protestant Truth Society and The Lord's Day Observance Society.  They petitioned both the Prime Minister and the Archbishop of Canterbury  to censor her work. And of course she was seen by some as 'that nuisance or that infuriating' woman. It was a precious male dominated church wherever you looked outside of the Salvation Army and a few outposts of  sanity. After all even in 1948  her friend  C .S. Lewis in preparation for  the Lambeth Conference was pushing the view of a woman representing God as a priest would be to reverse the mystical marriage, with the church as the Bridegroom and Christ as the bride.
It seemed a simple proposition, but the writer Dorothy Sayers told all and sundry that she was determined to shed the usual story-telling  of Jesus' life -  so safe and secure and couched in 'proper' language. Dorothy Sayers aw the Christian faith as the most exciting drama that has ever staggered the imagination of man and the dogma is the drama.
So it was she believed the Christian story had become muffled by familiarity with its characters, people hardly seen as anyone you might meet in the street, such was their assumed appointed religious aura. Naturally some expected the biblical characters to have 'plummy accents' and represent the upper classes, or the cadences of Anglican clergy.
She decided her characters would speak colloquial English, and not be minded to annunciate the words of the Authorised version.
Some of   would have regional accents. Even more disturbing for many, once they heard, lay the surprising use in her text of American slang, as for instance in the charming words of Matthew: "The fact is Philip. You've been had for a sucker. You ought to keep your eyes skinned." For lovers of English, Herod tells the court: "Keep your mouths shut."  A letter writer of the time made the comment that : "Coarse expressions are jarring on the lips of anyone so closely connected with our Lord."
Against the critics she said the power of the message mattered more than quibbles about the use of certain words. Remarkably, but it was so, some people felt she was bringing down the empire, the commonwealth – just about anything really. To many clergy who found her text and the method disquieting a Mr J Omerod of the BBC religious department said the clergy had to realise that drama and language were not the servants of dogma and adding that  good sermons are written by people who are sure they are right whereas good plays are by people who are not.
Indeed in more recent time Johnson and Savide in their book Performing the Sacred: Theology and Theatre in Dialogue point out that theology that is found on the text of a page becomes something quite different when the play in performance is brought to life by actors and is received and travelled by an audience.
And for Ms Sayers and the BBC there was still the most potent issue – the casting of someone to play Jesus, for this was a time when such a suggestion was a risky venture. Whatever later might be the considerations - such as the necessity for often commercial box-office reasons in finding a handsome, stirring,  tall and able-bodied male in JCS ,  here in the late 1930s and early 1940s it was not  'done' for someone to play Jesus.  Special permission was needed from the Lord Chamberlain in depicting Jesus on stage or in general media, and indeed this senior servant in the royal household had in the 1930s control of all public stage performance.
However, a degree of contentment must have been hers when  C.S.Lewis wrote and said "Miss Sayers, I've finished The Man Born to Be King and think it a complete success... I shed real tears (hot ones) in places: since Mauriac's Vie de Jesus nothing has moved me so much... Yours sincerely C.S. Lewis (Collected Letters, II, 577ff).
As to the basic details: her play text came in a twelve play cycle depicting specific periods in Jesus' life, from the events surrounding his birth to death and resurrection. It was first broadcast by the BBC in the then Home Service, on Sunday evenings, beginning on December 21 1941, with new episodes broadcast at four week intervals, and concluding in 1942 on October 18. It was produced by Val Gielgud  with Robert Speaight as Jesus.
For all the furore her work was well received by many, and so The  Man born To Be King would became a landmark in the history of theatre, media, and the overall presentation in public place of Jesus. In a sense it was this early 1940s breakout on 'the pros and cons' of popularising the Gospel story that would spawn, in the late 1960s further parliamentary debate on how Jesus should be portrayed on stage or through the sound and visual media  worlds, but without asking the seeming bunch of Christians who just wanted to make sense of the Faith to the so-called 'outsider' . The Sixties furore would focus on an ATV and Royal Albert Hall venue production entitled  A Man Dies from a young Presbyterian minister Ernest Marvin and his professional advisor and producer, Ewan Hooper.  The man Born to be King was just  thirty years before something so hyper as Jesus Christ Superstar, and to a degree, Godspell. would both stun and energise Christians, and make a financial fortune for its friendly youthful writers. It was a long time hence that entertainment seeking audiences would reel without distaste at being presented with a Jesus who arrives on stage phallically rising like a glittering crocus out of a chalice that somehow resembles silver bowels in which hotels serve grapefruit. That was the US presentation of JCS.
Such a presentation would not have been possible in the period during which the text of Ms Sayers was broadcast. Nor come to that the Gospel story should come adorned with loud rock music and a camp Herod.
In some quarters her work remains valid and praiseworthy. In marking her death in 2007 the Church Times writer Adrian Leek said she stood in the classical tradition of Christian spirituality which admits no separation between heart and mind.
In 2009 Radius published The Man Born To Be King as a study course of her cycle of twelve radio plays that was compiled by the late and innovative lecturer and theatre director Rex Walford. Not surprisingly her work would not be easy listening for this present time, not least because her text is dense, and characters often have numerous lines, whereas in most modern texts character lines are often short, and often one or two brief lines, sometimes a few words. It is said this is the way we speak, and now think, particularly when set against the process of text messaging. Again her text assumes the listeners have a fairly long concentration span, whereas today writers and general communicators are told they must express ideas in a dialogue that must undergo constant attention change.
A dip into the internet brings much positive testimony with such comments as "every page brings new insights  into events which are almost overly familiar to me, " to "this is amazing, beautiful" to " a deep, heart-rending uplifting work" to "Sayers makes the  Gospels come alive. "Her Jesus brings tears to your eyes. You will be deeply moved – a powerful experience."   to 'a modern passion play' – the latter written in 2012. So, this writer could be way off  the mark – perhaps there is much life left in a radio piece awaiting a current theatre translation in 2018.
THE BRITISH PRESS
Churches have reason to shed tears at the diminishing  of members each and every year, and elsewhere there is the regular yearly  weeping when it comes to the subject of newspaper and magazine sales, but chinks of light are emerging. To be sure some titles disappear or continue in truncated form, yet new ones keep hitting the shelves, and new statistics suggest it's more than a case of hanging on. In Late November The FT stuns media observers by reporting it is now selling 900.000 copies – 700.000 in digital. In other places sales continue downwards, with the Sunday People having a 21.45% drop to 206.53, the Sunday Mirror at 516.786 down 24.06% with the daily at 603.629. a drop of 20.17%. The bright spots are The Times with 400.000 subscribers and the Guardian has 800.000 contributing to Guardian membership or subscriber schemes. It has to be said that when it comes
So it means The Anglican communion still has the Church of England Newspaper, and the more bulky Church Times. Since 1861 there's been indeed The Methodist Recorder, and a long time back it swallowed up the Watchman (1883), the United Methodist(1932) and the Methodist Times (1937). The Baptist Times is now on - line. The United Reformed Church has a monthly Reform, and the Catholic communion has the Catholic Universe and various print magazines including the high quality Tablet, as indeed the British Methodist Church issues during the year Connexion, with Inspire, the lush Christianity,  Idea  and Woman Alive almost a handful of other regulars, but all not easy to find outside of subscription and the relatively few religious book shops.
BOOK

THE FACE
THIS IS A BOOK about such a good music culture magazine –  that came and  went.  And now for the published flashback! Issued this Christmas The Story of the Face by Paul Gorman, published by Thames Hudson, but oh and oh! – it's priced at £34.95. Now I wish I had kept all the copies I bought some years back! I might have been heading into riches! Its been getting copious British press and very positive reviews, but then that is hardly unexpected. To instance some comments by Paul Tierney in the I Newspaper (December 6. P34/35): "Hipness was a virtue The Face had in spades>"..."It was slick, fresh and unabashedly aspirational"...."It's the magazine that changed culture for ever." Still, it has to be asked why was its life relatively short?"  James Anderson now editor of the bulky I-D magazine says it ceased to be relevant or exciting. "At the end, The Face felt like some slightly embarrassing middle-aged person trying to be 'hip'...
NME
IT'S GOOD there still exists the NME, but the present incarnation is hardly the glorious weekly of years ago.
Noted in some second hand books, and yes purchased, is
The NME – The Rock 'n' Roll Years. This actually gives you NME editions from the 1950s through to the end of the 1980s!! I bought a copy for a mere £5...and that is awesome!
ENGLISH POTTERY AND RELIGIOUS FIGURES
STEPHEN DUCKWORTH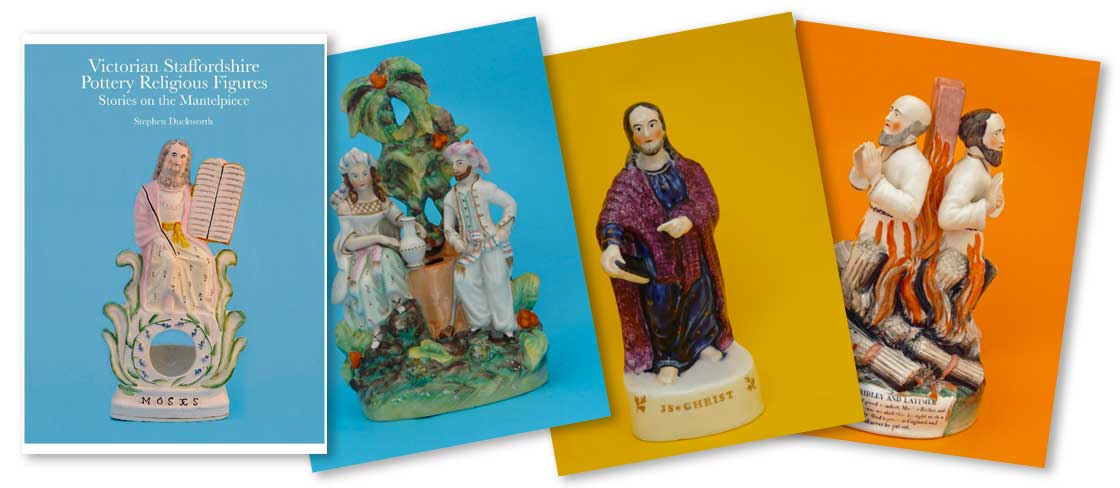 Stephen Duckworth, an English collector of Staffordshire pottery figures, has just published 'Victorian Staffordshire Pottery Religious Figures - Stories on the Mantelpiece'.   The book is based on his own collection but with a comprehensive catalogue which illustrates in colour over 220 religious figures.  There are Old and New Testament figures but also a wide range of other religious subjects from anti-popery campaigns to holy water stoups intended for Roman Catholics, and from temperance figures to unusual saints.
A multitude of colourful and naïve biblical and other religious pottery figures found their way into Victorian homes.  These were not for the well off middle classes but for tradesmen, shop-keepers, clerks and teachers and for the more skilled, and hence slightly better off skilled working classes.  This book tells the story of and illustrates these Staffordshire pottery figures from the Victorian period which sold in their thousands to go on the mantelshelves of Christian families, both Protestant and Catholic.
Three chapters of social history cover the Victorian religious context, an assessment of who were the main purchasers of the figures, and the Victorian home and how it was furnished and decorated.
Stephen Duckworth began to collect ceramics at the end of the 1950s whilst still an economics undergraduate at the University of Cambridge.  His professional career took him through accountancy and audit, the British ports industry and then for thirty years working on the financing of social housing.   For much of this period he pursued his collecting interest but honed it down to the niche area of the many Victorian Staffordshire pottery figures which have a religious theme.
The main niche organisation for this field is the American based Staffordshire Figure Association, and Stephen has been a regular speaker at its annual meetings.  He is also a member of the two prime ceramic bodies in the UK, the English Ceramic Circle and the Northern Ceramic Society, and he has read papers to both.  Since retirement he has had the time to research the social history context of his subject more fully and his recent book is the result.
Stephen started his collection with figures of John Wesley.  As a lifelong Methodist he is now a trustee of one of the UK's major heritage sites, John Wesley's Chapel, the New Room in Bristol – the oldest Methodist chapel in the world.
The Victorian pottery figures book Is available on Amazon, or from accpublishinggroup.com (alternative UK and US websites - register on their website for a 20% discount).
The figures in the pictures are, respectively - Moses with the ten commandments, Rebekah and Abraham's servant, Jesus Christ, Bishops Ridley and Latimer burnt at the stake in Oxford, John Wesley preaching.
CHRISTMAS QUIZ
IN THE NEWS
Gather some friends and away you go...obviously if printed off delete the answers. This was the quiz run by TJ at the White Hart, Ludgvan. Penzance on December 6.
WHAT IS THE NEW IDENTITY FOR EUROTUNNEL   GETLINK
ANGELA MERKEL IS HAVING PROBLEMS. WHEN DID SHE FIRST BECOME CHANCELLOR. 2005
NAME THE US CULT LEADER WHO A DIED IN PRISON  CHARLES MANSON
Who wants to buy 24.000 self driving cars from Volvo.  Uber
he relevant authorities in France wish to ban what being seen in films. Smoking.
Who swerved VAT while buying a 16m.5 jet? Lewis Hamilton.
When in Japan the US president shunned sufi..what did he eat instead and how would it be cooked? HAMBURGHER  WELL DONE.
Name the most viewed TV show of 2017..Blue Planet 11
Kim Jong is said to have a sporting weakness. What is it/ basketball
Name the papers leaked that show how the world's elite use the secretive services of Britain's crown dependencies and overseas territories to keep their assets from prying eyes and tax officials. Panama.
Name the Egyptian football player who keep scoring goals for Liverpool.  Salah
This year is the anniversary of the HARRY POTTER BOOKS.  What anniversary is this.  20th
Name the American who has pleaded guilty over ties with Russian. Michael Flynn.
Which illness I Grabbing the attention of former PM David Cameron? Alzheimer's
Which county in the UK with 5 sandy bays and 114 square miles of water sees an extension of what has been termed Michael Gove's protection?

AND NOW FOR THE ODD ONE OUT or simply one that is wrong
 

Greg Wallace Carol Vorderman Marcus Wareing       CV the other two Master Chef
Daily Mail Observer Western Morning News, Morning Star, Observer others are daily.
Harry Potter, books 1 2 3 4 5 6 7 which is the odd one out.  3 in all others someone dies.
Just William More William  William the third, Still William William the Good. Ans  William the third, no such title, there was `William the fourth.
Born Swansea, died Pittsburgh. Catlin Thomas (spouse) spent time in Mousehole, a Pittsburgh  Ans: he died in New York – Dylan Thomas.
Ezekiel  Jeremiah Isaiah Ephesians Daniel all bar Ephesians are in the Old Testament of the Bible
16 36 55 76 86 odd one is 55 all others have a 6
St Erth, Camborne, Grampound Road, Menheniot. Saltash. All have railway stations still served whereas GR closed some years ago.
Robert Zimmerman Bob Dylan /Harry Webb Cliff Richard/ Mary 0'Connor Dusty Springfield/ the last  May 0'Brien was her original Irish name.
The Remains of the Day. Howards End  Alone in Hamburg  Sybill Trelawney  Sense and Sensibility...all films with Emma Thompson but it was Alone in Berlin,
Gold Cup  Timico Gold Cup  Greatwood Handicap Hurdle  The Grand National Blackpool all save the last are at Cheltenham amd horse racing, the later is a wooden roller coaster located in Blackpool.
Cribbage Euchre Spades Bridge Monoploy all bar the last are card games
Helston Terry Wogan  7 a.m.  June.  Al save the last are connected to THE FESTIVAL OF THE FURRY or Flora DANCE. It is held on May 8 except when the ate falls on a Sunday or Monday when it is the preceding Saturday,
Age 71 6'2" 5 children Born Queens 44th all about Donald trump but he is the 45th president of the US
ruro  Hereford Lincoln Bournemouth Salisbury    all save Bournemouth have cathedrals.

15 questions on the Royals
 

Last Christmas day what event hit the royal family ?  queen too ill to attend church
HOW OLD WAS prince Philip last Christmas 96
this Christmas the new face is  Meghan Markle. If y were sending a card how would you spell MEGHAN
Where was MEGHAN BORN" Los Angeles
How old is Meghan ? how old is Harry? 36  33
Whose wedding did the two attend together Pippa Middleton
In 2010 52% of people polled thought the monarchy would be abolished by 2050. Last year what was the figure 16%
What is the overall name for the family headed by the Queen  The Windsors
What part of the royal set-up had at one time issued a stern world to the media about how tHey were treating the seeming coming together of HARRY AND MEGHAN....They had issued a` statement condemning what....racial undertones of comment pieces.
A t what event did the two make their first public appearance?  Invictus games in Toronto
The last letter of the alphabet, two letters running and TS give you the favourite three clothing concerns loved by the Duchess of Cambridge...  6 pts if you get the three otherwise a point for each only.
Meghan  has spent much of the last 7 ears living in Canada..She has been filming. Name the show.  Suits
CHRISTMAS IS AT A` country estate in England. Name it.  Sandringham.
When do the royals exchange Christmas presents. Christmas Eve.
It is said that the Royals do not give each other expensive gifts. So what happens?.. they like cheap...gifts
REPORTS AND NOTICE BOARD
RIDING LIGHTS - Baked Alaska On Film After a successful national tour, Baked Alaska has been adapted for film and is available for FREE download. Seven episodes draw together themes from the show to highlight the breadth of the issues that arise from climate change. Accompanying resource have been developed for schools and small group discussion and can be found with each film. For more information please visit: https://ridinglights.org/baked-alaska
DRAMA AWARDS
Saturday 18th November saw the presentation of ACG's 2017 Drama Awards at the MethodistCentral Hall, Westminster with the award winner, John Coutts, receiving his prize from Guardian Theatre critic, Michael Billington. Interviewed by theevent organiser, Tony Jasper,
Michael Billington gave hisviews on religious theatre writing of the last few decades. His position was that religious writing should have a certain seriousness and gravitas, and he wasn't keen on the superficial gloss given by musicals should as Godspell. Tony Jasper asked questions and also quoted from his book Jesus Centre Stage. The book referencesover 200 plays which have covered or included the subject of the person of Jesus.
While not always agreeing, they gave a stimulating overview of the religious writing for the theatre with astute observation and stimulating discussion.
After the interval Peter Moreton gave ACG's inaugural drama lecture on the topic of Faith in the Theatre and in his personal experience as an actor. This was followed by a play reading of the winning play – Jesus In The Broomcupboard.  Playright John Coutts explained, that while fictional, it had been based on events from his own Salvation Army background.
DAN WOODING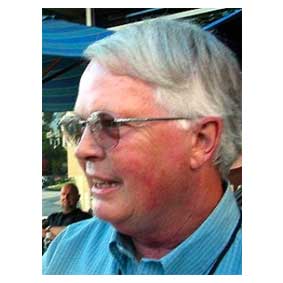 Film Festival Award Dan Wooding, who once ran the ACG journalist group, has received a top humanitarian award at the recent 2017 Love International Film Festival (LIFF) at the historic Saban Theatre in Beverly Hills, California. It was called The Spirit of Love & Peace Award, and in a letter to him from the film festival organisers, he was told, "The Festival board is pleased to present this award to you for your inspiring achievements and work as an award winning journalist and humanitarian. Also as a recipient of the award, you have been selected as the Lotus Light Children's Charity (TLLCC) honorary Love Ambassador around the world". What made the award particularly special for Dan was that it was presented to him in front of some 500 Hollywood luminaries by his son, Peter Wooding, himself a TV reporter in the UK, who read out a letter of support for Dan from iconic entertainer, Pat Boone. Also, Lance Wilder, the Chief Art Editor on The Simpsons, was on hand to give tribute to Dan. You can see the award ceremony by going to https://www.youtube.com/watch?v=z273M6TWVpE
#SIGNAL PODCAST EPISODE 11
This month's Signal podcast includes the Church and Media Conference best bits, an interview with Sally Bundock from BBC News about what it's like to get up at 2.30am to give the country it's (often difficult) news and Emma Green of The Atlantic talking about religion and media in America. Also there is a discussion what to do with all those new Twitter characters.
The podcast can be heard here: https://soundcloud.com/themedianet
THE PITCH
An article charting the progress of Aurora Fearnley, previous winner of the Pitch film competition can be read here: https://tinyurl.com/y794newe
ARTISTS ARE HUMAN TOO: WHY RESIDENCIES NEED TO REFLECT ECONOMIC AND SOCIAL REALITIES
An article from the Artists News can be read here:
FROM GARTH: Garth Hewitt Foundation News

Against the Grain - book and double CD
Revised publishing date - end of January 2018.
We are now offering a pre-order price of £15 including postage, and on all orders received before 14th December we will send out a voucher for those who would like to give it as a "Christmas promise". The book has been described as "A mixture of stories, theology, wisdom, music, humour - all building together to say something really important… but gently."
There will also be a Double CD released at the same time, which Garth describes as "An eclectic choice of songs from down the years, with some brand new tracks and a surprise or two."
The Double CD retails at £12.99 and we are also able to supply a "promise voucher" for it.
We are offering the book and double CD together for a pre-order price of £25 postage included.
If you would like to pre-order either the book, the CD, or the package of both, please let me by email here, stating your order, your postal address, and whether you would like to pay by cheque or bank transfer.