FEBRUARY 2018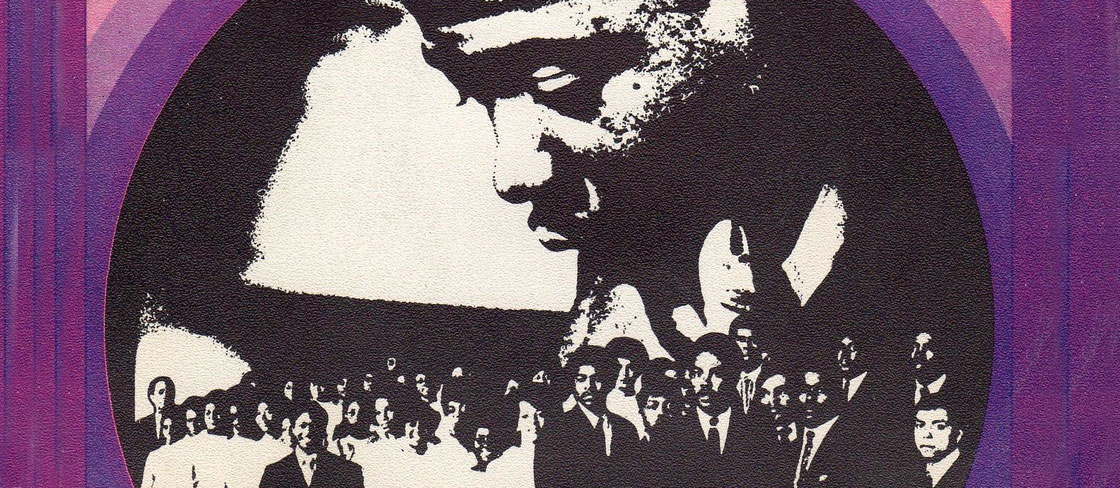 OBIT EDWIN HAWKINS
The creator of the best known crossover of a religious song into the higher reaches of pop charts throughout the world has died. The man is Edward Hawkins, and the record was the exuberant and timeless sounding '0h Happy Day'. In British terms it entered the then important chart singles listing in early summer 1969, and would rise to number two.
Hawkins, who died from pancreatic cancer, reached 74 years of age. He is credited along with the likes of James Cleveland and Andrae Crouch as a founder of modern gospel music. One of eight siblings he was composer, keyboardist, arranger and choirmaster. His early beginnings were with the Northern California State Youth Choir. In British terms he would never find another title to repeat the success in the popular market place, but in the US he enjoyed commercial success without walking away from faith, and where he would gain Grammys for songs 'Every Man Wants to be Free' and 'Wonderful.'  The eighteenth century hymn's lyric was arranged by Hawkins in a familiar gospel call-response style.  It is noticeable for rich and infectious gently rolling piano and every now and then some tambourine. And yes, some fresh exuberant choir singing. He to had a fine lead vocalist in Dorothy Morrison. However although in some circles the revered Philip Doddridge is the credited lyricist, Hawkins actually only retains three words – the title! The song came off his 1968 album 'Let's Go to the House of the Lord," that amazingly in its early days came off a two-track recording! DJs in San Francisco area took the song off the  Budda released eight track album, and suddenly it was a hit. The record company was run by a Jewish man Neil Bogart who would later on the Cassablanca label release Donna Summer, an artist who at one time talked the talk for Jesus. This was the time when The Jesus Movement was enjoying popularity and 'religion' was in the air with a number of faith associated cuts issued by secular and known religious artists.
Beatle George Harrison is instanced saying that it was his inspiration for 'My Sweet Lord' . Numerous other versions of '0 Happy Day' exist with Elvis, Joan Baez, Aretha Frankln and Johnny Mathis among star names. Glen Campbell would take a version into the US charts. It has of course adorned countless Gospel group albums without any version able to really replace the Hawkins arrangement. It is also part of the soundtrack of the film Sister Act.  Years back Elvis said he sang the song in his early church days and a Google entry can take you to his show guitar  chord diagram, as well as arrangement by HTB associated Tim Hughes.
The lyric from which inspiration came:
0h happy day, that fixed my choice
0n thee, my Saviour and my God!
Well may this glowing heart rejoice,
And tell its raptures all abroad,
_______________________________________________________
Jon Castle
Greenpeace campaign leader and Captain of the Rainbow Warrior has died from cancer, aged 67. He spent 25 years with Greenpeace before turning to wider humanitarian causes.  He led maritime actions against British and French nuclear plants, illegal dumping, whaling, overfishing and logging.  Sadly he became disillusioned by Greenpeace and believed it had become over-corned with image and money and he distanced himself from the organisation. In 2016 he was concerned with rescuing refugees from the Mediterranean. A full and comprehensive obit can be located in the Guardian, February 3. P 10.
------------------------------------------------------------------------------
THEATRE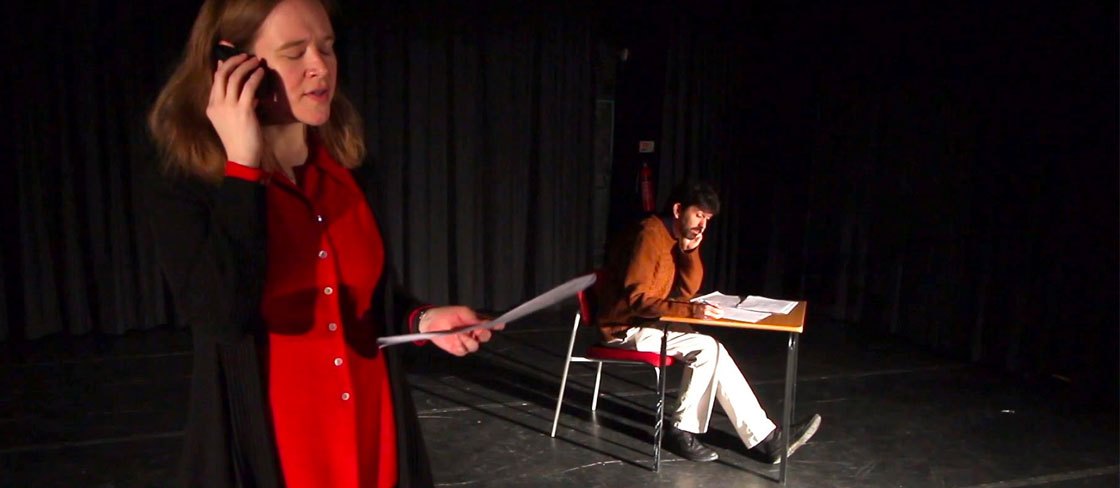 Radius then and now
by Margaret Hunt
Why do drama in church? For some, the aim is to present the Gospel in a new light. A play can bring biblical characters vividly to life, inviting us into the world of their story. But the playwright and novelist Dorothy L Sayers, whose wartime radio life of Christ The Man Born to be King changed the face of religious drama, warned that "A drama will not by itself make anybody a Christian". Plays are not standalone evangelism. They can beckon us towards an encounter with God, but they are not themselves that encounter.
Or are they?  Many people see drama as originating in religious liturgy, both in ancient Greece and in the medieval church. In the 10th century the clergy started acting out the visit of the Three Marys to the empty tomb as part of the Easter ceremonies. Although it's difficult to trace the precise stages by which this led to the Mystery Plays and was transformed again into the drama of Shakespeare's time, there's a thread of connection. In the 20th century, secular drama theorists talked of the priestly role of the actor [Jerzy Grotowski, Peter Brook], while Christians working in the theatre, for instance Dame Sybil Thorndike who made her name as Shaw's St Joan, or E Martin Browne who mentored and directed T S Eliot's plays, both spoke of a sacramental element in drama. For Browne, the "God-centred" writer was licensed to range over all human experience. All these approaches have found a place in the long history of Radius.   
When Radius was founded as The Religious Drama Society [RDS] in 1929, Thorndike and Sayers were soon among the luminaries who sat on the society's governing body, while Martin Browne, appointed by Bishop Bell of Chichester as the first diocesan religious drama adviser, quickly took control of the society's everyday decision-making. Browne was also a central figure in the Canterbury Festival which commissioned Eliot's Murder in the Cathedral. The RDS provided resources for the wave of religious drama that followed the popular success of the Canterbury plays, and its aim was "To promote the development of drama with a spiritual purpose and of Christian type as a means of increasing interest in religious and ethical ideals, imparting Truth, and quickening Christian sentiment."  This ambiguous formulation reflected the fact that the Society has never been exclusively Christian, and also that it was divided from the beginning on whether overt evangelisation was more important than literary merit in directing the audience towards God. The answer has always been that the two are inseparable.
When the War put RDS on hold, Browne focused his energies on the Pilgrim Players touring company, which the Society administered. Durham was a favourite destination: only about 5% of the mining community had seen a play before. The Pilgrims performed in schools, barns, Lloyds shelter in Leadenhall Street and an underground cliff battery near Hellfire Corner. These ad hoc shows necessitated a minimalist staging that continued to be a keynote of religious drama. Audiences had to use their imaginations, and practitioners who drew their inspiration from Browne could argue that the lack of barriers between audience and actors brought the whole experience close to liturgy.
After the War the challenge was to keep up with developments in the wider world of the theatre. The RDS's Festival of Britain commission, Christopher Fry's A Sleep of Prisoners, was a traditional verse-play, but by 1953 the Sheffield-based Pamela Keily had found a new author and a new style. Philip Turner's Christ in the Concrete City used the technique popularised in the thirties by Ghéon's The Way of the Cross, where characters don't play fixed characters but move in and out of different roles. Turner tapped in to the minimalist approach to casting and staging made necessary by the war, and he pioneered a fluid style which remained the hallmark of plays published by Radius, as the Society was renamed in the sixties. For a time, however, Radius failed to keep up with the fast-moving professional theatre. Once the legal ban on presenting the character of Jesus onstage was lifted in 1968, secular shows such as Jesus Christ Superstar had an inevitable impact on drama in churches. At the same time, the bleak realism of the Look Back in Anger movement made the poetic diction that Martin Browne had championed seem old-fashioned, while the obscurity of Absurdist drama such as Waiting for Godot was often, and unnecessarily, seen as a threat. Religious drama needed a new direction.
The answer was to embrace the concept of the user-friendly script. While Riding Lights was achieving huge success with their collections of three-minute sketches, Edmund Banyard at Radius was pioneering the 100% flexible drama in which the characters could be male or female and any age. In the 21st century Les Ellison's scripts have taken the principle a stage further with sequences of scenes that can be used in a variety of combinations. Church and community dramas are now often improvised and scripted for a single occasion, particularly large-scale Nativities and Passion plays. Perhaps inevitably, Radius's playlist still reflects the long debate between overtly Christian plays and plays that use a broader canvas to "illuminate the human condition": it includes not only modern Passion Plays, such as Nick Warburton's Witness or the McGregor/Cox newsroom-based Easter drama The Davidson Affair, but also wider-ranging themes such as Les Ellison's Red Star exploring the loneliness of celebrity, and Mike Lees's The Stranger Within about the tragedy of the Christian Armenians in 1915.
Radius is moving with the times. We've started promoting our scripts on YouTube, and our website currently carries details of our 2018 Playwriting Competition, where the winner is guaranteed a professional reading at the Finborough's prestigious Vibrant Festival. But we still need members, both people who will play a role in the Society's organisation and those who simply want to support our work without necessarily being actively involved. To learn more about Radius or to join, go to www.radiusdrama.org.uk, or come to our YouTube channel
MUSIC ARTIST FOCUS  JUDEE SILL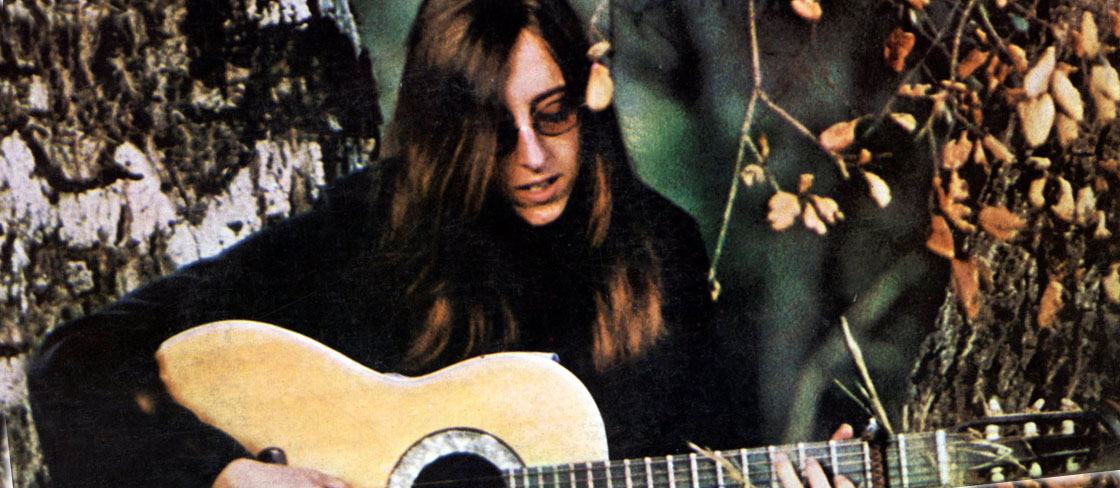 Suddenly people are getting interested in Judee Sill...well, I've been there for yonks but pleased oh pleased she's attracting interest. SE page 118 in the March 2018  edition of Uncut for the latest acknowledgement. And Peter Sharrocks, a fan, here are some notes.
Less known than Judy Collins and Joan Baez is the recording artist Judee Sill who achieved the somewhat startling ability to run the country music gamut, have an affinity for Bach-like melodies, gospel piano, Christian theology and psychedelic imagery. Newsweek had acclaimed her in 1972 and said she was one of the most promising new singers while Rolling Stone gave her  healthy space. Born on October 7, 1944, she was dead by 1979 through a drug overdose, it was  the sad but often true case of someone living on the edge and who creates  material that seems so true. In interview she said that at one time she she ahd a $150- a – day habit. She also said"
  My music is really magnified four-part  chora style of music. And it gets to people's emotional centres quickly. That's why all church music is in four-part choral style. Human voices and stringse, that's what touches people.
Henderson, Dave, The Divine Tragedy, Mojo, August, 2000. P 125.
In 2006 her two albums were combined under the title Abracadabra: The Asylum Years (she was the first release on the renowned  David Geffen's label in 1971 – he managed such luminaries as Joni Mitchell, Crosby Stills and Nash, not least Jackson Browne). On her initial self-titled album she found a modicum of success with Jesus Was A Crossmaker that was released a single. It was played on the radio. It didn't chart.  It had among other things a gospel piano and back-up team to make most artist swoon that included Rita Coolidge. It seems, although never confirmed by the artist, that the song was inspired by heart-breaking romance with the singer-songwriter J.D. Souther. The upshot of this was to drive her into reading The Last Temptations of Christ by Nicholas Kazantzakis. In this she ascertained that Jesus was a cross maker. She joined that with thoughts of the 'bandit and heartbreaker" and in her song she found the means to forgive the hurt caused by Sother.
Judi's heady mix of styles and references, including Christian imagery is found on another track on The Lamb Ran Away With The Crown. The opening song of the fabulous Heart Food, There's A Rugged Road again use religious terminology while in Down Where The Valleys Are Low her church organ sound is with a lyric that sees her ask for strength and courage. The tour-de-force is the last track, The Doner which apart from its intriguing verses has a repeated  chorus of the  Kyrie Eleison (Lord Have Mercy). In more recent time there have been some covers of her songs. to include, Shawn Colin recording There's A rugged Road in 1994, Warron Zevon a year later with Jesus Was A Cross Maker, and  in 2001 another very talented artist Jane Sieberry sang The Kiss. In 2015 an unexpected release came with the album Live in London  that contained hitherto unreleased tracks. In 2018 her name poped up when John J McCauley named her self-titled album as one of his bst eight albums.
I love her lyrics – again, maybe it's due to my traumatc Catholic upbringing
McCauley, John J, Uncut, March 2018. P 118.
JESUS MUSIC AND BEYOND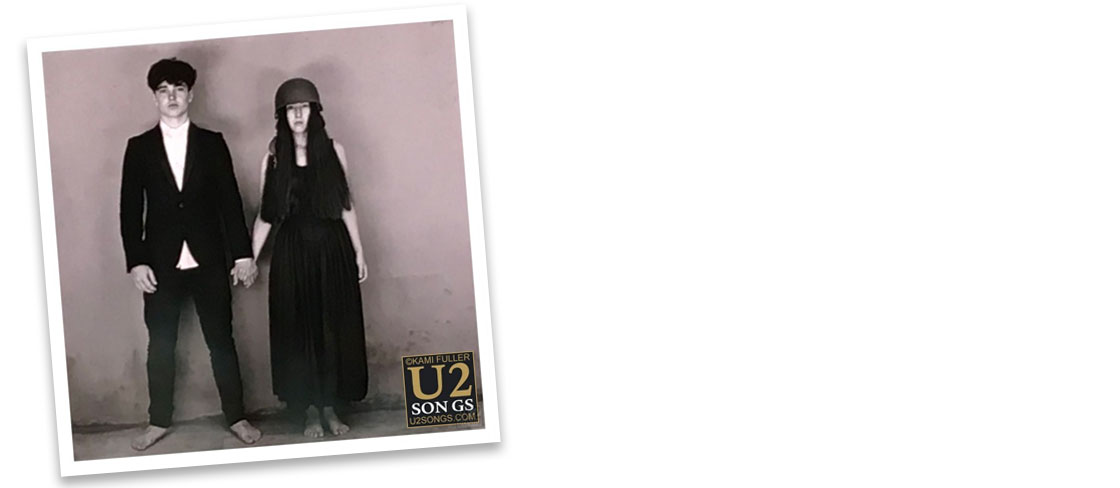 U2, the group that prays in their dressing room, and in times past (hopefully still) ran a Bible study or two, and are headed by their charismatic lead singer Bono, call their fourteenth album Songs of Experience.  It reminds of the title that adorns William Blake's  26 poems that form the second part of his collection Songs of Innocence  and of Experience.  But of course, in 2014, U2 issued  Songs of Innocence.
The 2018 record cover depicts a young couple holding hands and looking far more pensive than embracing with joyfulness their future.  To an extent the former is the emotion that inflicts me as I seek words on how to sum up this set.   I am uncertain whether this is something very special, but that's because  I expect and expect when U2 release another set. And I have to push out my mind say a past and resurrected album for touring last year, the superlative Joshua Tree. Yet, to a degree that album comes to mind when you take in track seven:  'Little Things You Give Away.'
This new one is a polished set of songs, it has a commercial edge that makes it immediately accessible, well illustrated by the catchy song 'Get Out of Your Way,' especially on its repetitive refrain. US radio will love many of the tracks.
Songs of Experience opens with the big power ballad, with the cosmos in mind, and throws a baby into the picture for innocence and possibility, as Bono sings his way through 'Love Is All We Have Left' and in a sense yes, but how about trying justice?  In the old days when singles were powerful this one would race to number one.
The ensuing tracks delve on a need for self-introspection. We have to remind ourselves that Bono had a run in with death not so long ago in New York in a motor-cycle accident. And there is the lyric sense of a late-middle age singer coming to terms with his own mortality. How we need a good lyric sleeve.
'American Soul'  has reference to the Sermon on the Mount with his 'Blesseds.' On this we have Kendrick Lamar shouting the odds against the grabbing of money and talking of the 'filthy" rich but then Bono is a long way from those who live in poverty. Yet there is impassioned protest against at US policy to Moslem refugees. Jesus gets a name check, am sure there is another on the album, but without that  decent sleeve with lyrics I am uncertain. Still, you will not be disappointed by throwing your pennies his way.
It would be very interesting if Bono could meet up with the extrovert Methodist worship leader Terry Grant.  Certainly TG would love to have U2's recording budget. In - spite of limited resources he produces good quality material with 'Holy Highway Rider' his latest CD, and which has no less than 19 catchy tracks.  This extrovert shouter for Jesus is often to be heard and loved at Britain's first and last Methodist chapel, that of Escalls, on the road to Land's End. In-case you head that way be conscious of the sharp bend with the chapel on your left; many find the chapel hedge rather than entrance to the car park, even if they no intent to attend worship. Terry writes simple and infectious melodies, most notably here the invitation song 'Come as you Are.'  He has a delicious song ' John Wesley'. In an appealing rhythmic underpinning he tells of the moment when the Epworth rectory caught fire, and rescue of "Jack," as he was called. Musically there is variety, for Terry particularly loves country and gospel, and if Steve Wild the Cornish Chair regales with his adventures on encountering people with the message in unexpected places, Terry sings of telling faith at the Chinese! The title track speaks of himself for he's riding up the King's Highway, and he is someone who wants to say once he was lost and hurting, but now he runs on a new life road.
To some extent his material is for believers, his testimony 'To God I live and breathe,' comes in the song 'Cleft of the Rock'  where he talks of a growing faith, through the tears and in the laughter.  Now if he afford some back-up singers, an extra dimension and appeal would be there. His songs often call out for this embellishment.
Wandering down Oxford Street in London, and looking for tea and cake, I ventured into the Sally Army that is near to Oxford Circus. Here I saw a heavily discounted album down to a £3.99 entitled Amazing Love.  It was a spirit-filled buy for on this album is found a song 'Take Me Down' which is one those tracks you shout a huge Yes! There are other good things but this is an exceptional cut. The CD hails from The Salvation Army Pasadena Tabernacle, 960 East Walnut Street, Pasadena. The title is off  Charles Wesley's, And Can It Be and we get a refrain of the line that of course begins, "Amazing Love."
First printed in The Methodist Recorder.
Events

ACG ART EXHIBITION - 'Between Friends'
13-16 February, St Stephen Walbrook, London, EC4N 8BN
ACG is hosting the exhibition 'Between Friends' which consists of work produced by artists who are members of ACG as well as artists from Morphe Arts. The exhibition promises to be exciting and stimulating, with work from well established artists who have been practising for many years, alongside work produced by emerging artists not long out of art college. The exhibition is curated by Julia Alvarez, director of Bearspace art gallery in Deptford and Ally Gordon, director of Morphe Arts.  https://ststephenwalbrook.net/

ARTS AND ENTERTAINMENT SUNDAY
ACG is supporting the Christians In Entertainment initiative, Arts & Entertainment Sunday on April 15th.
Churches and individuals across the UK are encouraged to pray for the profession and celebrate God's incredible gift of the arts with readings, drama, song and special guests as part of their services. Resource ideas for churches can be downloaded from the Christians In Entertainment website: http://www.cieweb.org.uk/
Arts & Entertainment Sunday is presented in partnership with the Christians In Entertainment and Theatre Chaplaincy UK.

ART ACTION UK - Celebrates the new book
Artwork: Art, Labour and Activism
The book includes a chapter which looks at the work of Art Action:  "In Case Of Emergency Make Art: Exploring the (non) function of Art in response to Natural Disaster". Jessica Holtaway examines the way Art Action has operated since 2011 and asks important questions about the functional role of art, particularly as a response to humanitarian disaster. The book is edited by Alberto Cossu, Jessica Holtaway, Paula Serafini and can be purchased here: https://tinyurl.com/ydxoqfn2
JEREMY CLARK REVIEWS 'THE POST'
Film critic and ACG member, Jeremy Clark, gives a very positive review of Steven Spielberg's latest film, 'The Post':  https://www.dmovies.org/2018/01/17/the-post/

CHRISTOPHER LEE POWER 
Christopher Lee Power has had a write up in the latest edition of Good News magazine.  In addition Wirral, Hand in Hand Theatre Company celebrated their 10th year. Christopher played George in Bev Clarks award-winning play Remembrance Day 9 years ago. A short documentary about the play can be seen here: https://tinyurl.com/yabwjlo2
GRAHAM HEDGES - Christians In Library and Information  Services
Secretary of CLIS, Graham Hedges, invites ACG members to their annual conference -  Freedom and Truth.
Saturday 14 April Regent Hall, 275 Oxford Street, London, W1C 2DJ from 10.30am.
Malcolm Martin will be addressing the subject, 'What is truth and how do we tell it?' He will be looking at fake news and  social media. Mark Jones will be speaking on gospel freedom and the workplace.
£30 (£25 unwaged).
Bookings: Visit http://www.christianlis.org.uk/ or contact The Treasurer, Diana Guthrie, 5 Arden Mead, 4 Staveley Road, Eastbourne, East Sussex, BN20 7LH. Tel 01323 419181. treasurer@christianlis.org    

JASON CARTER - Grain Of Sand Film
Jason Carter's film Grain of Sand had its world premiere in December 2017 at the Dubai International Film Festival. E Nina Rothe from the Huffington Post  conducted a very engaging interview with Jason after watching the film which can be read here: https://tinyurl.com/yadoa4rv
The idea for the film came in 2013 so it has been almost 5 years of ups and downs with the project. If you are interested in having Grain of Sand shown in your local cinema or theatre, please contact Jason through his website.
The trailer can be seen here:  https://tinyurl.com/y885q8lb http://grainofsand.tv http://jasoncarter.net

BEARSPACE ART GALLERY - 'Winter Show'
Bearspace presents a collection of work by artists who have shown with the gallery in 2017. Winter is about change and as such the exhibition will change and take new forms during it's three months as new works are introduced. Bearspace Gallery, 152, Deptford High Street, London, SE8 3PQ
Runs until 3 March. Opening times: Mon-Fri 12-6pm. Director Julia Alvarez is one of the curators of ACG's art exhibition. https://www.bearspace.co.uk/

L'ABRI FRIDAY NIGHT LECTURES
Dessert, tea and coffee 7.30pm, lecture 8pm.
Every Friday night L'Abri in Hampshire hosts a lecture on issues in society and the arts. This term's programme includes Beyond Redemption: The Catholic Imagination of the Godfather Trilogy on 9th March by Andrew Jones, vicar of Grace Church, Hackney, London.
For a list of other lectures please visit http://www.labri.org/england/lecture.html
The Manor House, Petersfield Road, Liss, Hants, GU33 6HF

THE GOD PARTICLE
The God Particle is a romantic comedy play and DVD with a hint of sci-fi written by James Cary,
award-winning co-writer of BBC1's Miranda, BBC3's Bluestone 42 and Radio 4's Another Case of Milton Jones. It's deep, smart, and very funny. If you would be interested in hosting a performance or screening a DVD in your church, school or theatre please contact James through the website: https://www.thegodparticleplay.com/
RADIUS PLAYWRITING COMPETITION
Free entry. £500 prize. UK residents only. The winner is guaranteed a staged reading at Vibrant 2018, a Festival of Finborough playwrights in October 2018 and will work with a dramaturg.
Submissions should be emailed by 5pm on 1 May to info@radiusdrama.org.uk. More info: http://www.radiusdrama.org.uk/
CHURCH TIMES FESTIVAL OF FAITH AND LITERATURE - Building A New Jerusalem
16-18 February, Bloxham School, Oxfordshire
A feast of faith, poetry, literature, history, music, politics, comedy and drama. The mission of the festival is to encourage a love of literature as it relates to faith, and to create a thoughtful and relaxing space in which to consider works of literature and their religious and moral themes. It's for anyone who is interested in the big questions of life.
The programme and booking information can be found here: https://tinyurl.com/y7ga75es Tel 0845 017 6965

WINTERSHALL ESTATES THE PASSION OF JESUS
The Passion of Jesus will be performed in Trafalgar Square,  Good Friday 30th March at 12 noon and 3:15 pm andGuildford High Street, Easter Saturday
31st March at 12 noon and 2:30 pm.
The performances are free.
Please email admin@wintershall-estate.com if you can volunteer to help on the day. 
In Trafalgar Square, both performances will be live streamed. If you cannot join the event in the Square you could arrange to view the live stream with your congregation/group/friends. Please let Wintershall know if this is of interest. The email is address is shown above. Tel  01483 892167  https://www.wintershall-estate.com/

COOPER AND CARY HAVE WORDS
James Cary and Barry Cooper present a podcast which is a serious but witty discussion about the Christian faith, culture, the arts, history and theology. Barry Cooper is the creator of the 'Christianity Explored' series. James Cary is a comedy writer for BBC television and radio.
http://www.jamescary.co.uk/cooper-cary-words-podcast/
LICC ON STAR WARS FILMS
A look at how the Star Wars films open up the imagination to the possibility of a transcendent reality, even though its view is very different from the Christian worldview. https://tinyurl.com/y7qhfn69
MEDIANET
The latest Medianet online newsletter looks at the relationship between the Trump presidency and the media. To read please visit: https://tinyurl.com/yaf64kfy
TBN LOOKING FOR A LIGHTING DIRECTOR
TBN UK is looking for a full-time lighting director to join their in-house broadcast production team. The successful applicant  will take ownership of the lighting rig across 3 multi-purpose studios, designing, implementing, operating and maintaining lighting for a range of broadcast programmes, produced in North-West London. The role involves covering content from talking heads to talk shows, live music to location shoots. More info here: https://www.tbnuk.org/vacancies/lighting-director
STUDIO SHARE NEAR BRISTOL
Calling all visual creative artists and enterprising creatives or writers - do you need a studio space and accommodation in the south west in a retreat type of environment, green but near the city?  Claire Parker-Chevaut is looking for people to share a lovely creative space. The surrounding area is good for walking but is also near the city where so much is happening.   If interested please contact Claire at claire.oneshiningstar@gmail.com
Garth Hewitt Foundation: From Garth
A cold New York evening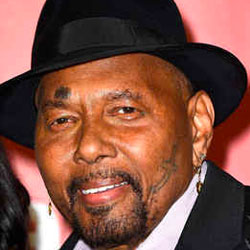 It was a cold New York evening, snow coming down. My son Joe and his wife Lisa live in New York, in Harlem, and we were heading out to B B King's blues club down on 42nd street to hear Aaron Neville. I was really excited to hear him live - it was a mid December evening – a birthday treat for me! - and he was doing a Christmas concert – what could be better.
I mentioned it to several people and was surprised how few seemed to know of him! He was part of the Neville Brothers, they came from New Orleans and they'd been a very successful group. But he has done a lot of material on his own, including some beautiful gospel music – well worth checking out. The characteristic feature of Aaron Neville is his beautiful high voice that makes it one of the most distinctive soul voices I have ever heard; some years back a group of us were riding on the back of a truck in Corn Island just off the Nicaragua coast - as we passed a building a door opened, and we heard two or three notes of a song and immediately recognized that voice - ah, that's Aaron Neville!
His background has included addiction and jail but out of this he has come back to a strong Catholic faith which he reflects in his concerts. Before he came on, the band was playing and as the drummer introduced him he said, "There's too much hate in the world, so we are bringing love tonight to New York City!" And on comes the very individual Aaron Neville.
Sing Aaron Sing - the voice of a battered angel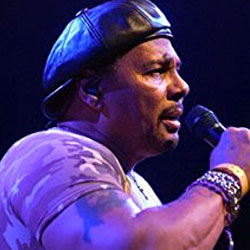 You'd never know he was 77 - tattooed and bulging muscles with this beautiful unexpected voice. I'm writing a song about the evening and the chorus goes -
Sing, Aaron, sing, 
Fly, Aaron, fly, 
Let our spirits soar 
As your voice goes high. 
Sing the Christmas prayer, 
Make it a holy night, 
Through the voice of a battered angel 
We are led towards the light – so 
Sing Aaron sing.
He has a song called Christmas Prayer he sang that night, which is very beautiful - these are some of the words from it:
To all those who are hungry 
May they never miss a meal 
All the broken hearted may they find a way to heal 
And all the homeless and the needy 
That they might have a coat to wear 
This is my Christmas prayer
From my little house upon Valance Street 
I'm sending out these hopes to high above 
That this whole earth just might someday be 
A little better place for the human race 
This is my wish, it may be a lot to ask 
But I'm hoping that a miracle 
Will finally come to pass… 
This is my Christmas prayer
As his first encore he sang Ave Maria, as he usually does - and an absolute hush came over the venue. I read a review of one of his concerts recently and it said "Aaron brings redemption into the room when he sings". Well – that's how it felt – a little burst of joy and hope. I reflect this in a verse of the song, "Sing Aaron Sing"
As Aaron sings his song 
The whole place goes very quiet 
'Cos Aaron brings redemption 
Into the room tonight 
Says he's hoping for a miracle 
Says he wants a better place 
For the whole of the human race 
And he's here to bring some Grace… to New York City
Thank you Aaron.
The return of Pilgrims and Peacemakers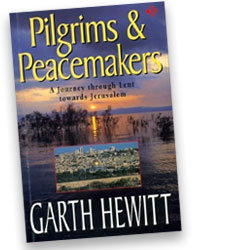 Amos Trust has been doing some clearing out of the tower room in St Clement's Church, Eastcheap, where they are based. Lo and behold we found some copies of the book Pilgrims and Peacemakers which I wrote as a Lent book back in 1995 – we thought it had completely sold out. The book is a journey in the Holy Land specifically heading towards Jerusalem which is where the journey of Jesus goes as we head towards Holy Week.
Some aspects of the book are out of date of course - there was no separation wall at that time cutting off the majority of the West Bank - we never thought then that things could get as bad for the Palestinian people as they have now.
And Jerusalem, originally planned by the UN to be a Corpus Separatum which is Latin for Separated Body - the term used to describe the Jerusalem area in the 1947 United Nations Partition Plan. That UN plan was for Jerusalem and Bethlehem to be a shared place, open to all, but this year it seems unlikely that many Palestinian Christians will be able to go to Jerusalem for Holy Week and Easter as would be their custom.
President Trump's declaration about Jerusalem has caused an increased problem for the Palestinian community and peace seems such a long way away. 
So in our Lenten journey perhaps we can be remembering the people of Palestine, and particularly the Palestinian children in Israeli prisons - around 400 at the moment, including of course Ahed Tamimi who slapped a heavily armed Israeli soldier who had entered the yard of her house - after her cousin had been shot in the head with a rubber coated bullet.
In our Lenten prayers remember Palestinians and Israelis – the route of justice and equality is the way of hope – no more domination or oppression.
Justice and only justice 
Is the only way to peace 
The only way to hope 
Is through the door of justice.
Words from a song used in the Balfour liturgy in St.Georges Cathedral on November 2nd 2017 – inspired by Canon Naim Ateek
So perhaps using Pilgrims and Peacemakers as a seven week journey to Jerusalem during Lent could also be a time to stop and pause, and to pray for justice and peace for the deeply wounded land once known as holy. The book has a daily Bible reading, comment, and prayer or meditation.
As we've found all these extra copies we thought if anyone would like to use it for your Lenten journey this year, we'd make a special offer which you can read about at the end of this newsletter.
Archbishop Desmond Tutu was kind enough to say this about Pilgrims and Peacemakers: 
In Pilgrims and Peacemakers Garth Hewitt takes us on a fascinating Lenten journey through the geographical areas that Christ himself would have travelled. 
In doing so he shares the stories of Christians living in those places today – people who are sacrificially Christ-like in their efforts to bring peace, healing and hope to strife-torn lives. Their witness and example are a worthy challenge indeed as GarthHewitt ably and sensitively leads us through Scriptures, meditations and prayers on themes arising from their lives and work. 
I commend this book to you as a valuable journey through the examples of contemporary saints to the ultimate example of Christ's death on the cross – and his resurrection. 
Archbishop Desmond Tutu
A Lenten Prayer
O God as we enter Lent 
May we remember we are walking with you on a journey towards Holy Week – 
May we pause and pray and meet with you. 
Your teaching has been about the kingdom or community of God, 
A way of life and a community that goes up against the empires of domination – 
As relevant now as it ever has been. 
The empires of greed favouring the rich and powerful, 
Instead of your way reflecting justice for all. 
As you head to Jerusalem you are witness to this on Palm Sunday 
As you ride in with non-violence, 
From one side of Jerusalem gentle and riding on a donkey – 
From the other side the army of empire, injustice, greed and oppression. 
As you turn the tables of oppression, so the empire wants you killed 
The powers who rule, crucify you: the sin of the world kills you 
But on Easter Sunday God affirms you and all you have done – 
There is the rising again - 
God's community of love continues forever.
May we be in the community of love - 
The community that is never silent 
And so a community of the Gospel bringing justice and hope to all.
Amen