Published by tony jasper. Views expressed may not be his.
Reviews, articles and features are welcome, on generally some aspect of culture and the arts. For further guidance look through the Crisis archive that is available on the front page of Jasperian Theatre Company. Not more than 100 wds. There is no payment, this on-line magazine loses on every issue. Can only offer you a platform. Happy to reprint the right article if it has been carried elsewhere and there is no copyright issue.
In this issue
Billy Graham
Martin Luther
Michael Smith
Christian Librarians
 and...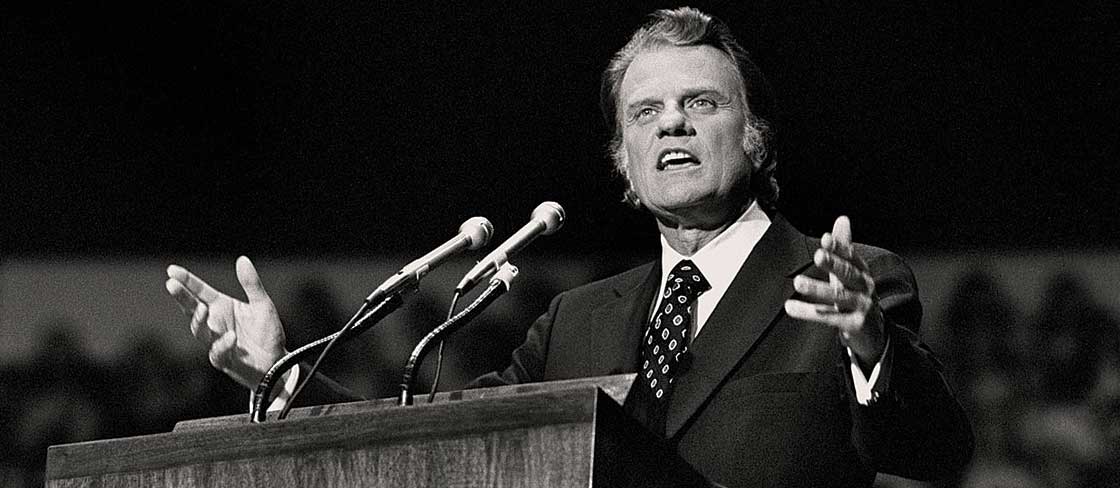 BILLY  GRAHAM PASSES ON
Born: November 7, 1918
Died: February 21.2018.
Laid to Rest: Friday March 2. 2018.Charlotte. North Carolina.
Son of a North Carolina farmer. Worldwide Christian evangelist. Graham avoided the scandals that have been part and parcel of some US evangelists. He is only the fourth person to lie in honour at the US. Capitol. One of the previous was civil rights hero Rosa Parks.
A crowded morning ceremony of some 30-minutes is attended by US Members of Cogress, the Cabinet, the President and Vice-President. The US President said his father was a great fan of the evangelist. His wooden casket was carried by military pallbearers and apparently the same one used by Abraham Lincoln.
The Graham years are chronicled in a number of 900 page plus books. One aspect of his campaigning is often overlooked, and here briefly a look at Graham and the ever present US race issue
He was not asked whether he could address in some ways the political and social realities of the time.  Graham was not that man. Graham was born in the American South. His first act toward racial harmony was in 1952 when he conducted a mission in Southern USA when he physically pulled down the ropes that had the intended purpose of segregating his audience. Perhaps the media of the time were unaware of this action since he was not questioned about it, for certainly he did not refer to the racial time-bomb in the American South. Yet he was one of the first among prominent white church leaders to challenge segregation. He had written for the very influential and high readership magazines Life and Reader's Digest deploring segregation. Several years after his British 1954 visit he proclaimed loud and clear in Life magazine that the Bible forbids segregation. He would form a close friendship with Martin Luther king.
At the time it was assumed that his politics, albeit unexpressed by him, would be of the American right. Such an assessment would seem vindicated by some ill-chosen remarks that were attributed to him before he set foot in Britain.
Nor was he someone who might  at the time run with known apologists and theological teachers, or have a view for instance on H. Richard Niebuhr's notion of the Kingdom of God as "transformed culture" or Paul Tillich's "Unconditional Ground." No one asked whether he could communicate forcefully with the prevailing atheistic and agnostic strains of the time, or whether he was a young man of his own generation. Among the many things that disturbed, Niebuhr was concerned by what he saw as Graham's "pietistic moralism."
Controversy will rage over his attitude to gays and lesbians with some feeling he became a puppet for the political persuasions of son Franklin, and to a lesser extent Anne Graham Lotz.  Graham is instanced saying; "I have so many gay friends, and wee remain friends." The jury is out.
BOOKS ON  BILLY GRAHAM
A Billy Graham Homecoming Celebration  Bill. Gloria Gaither. 2001
A Catholic Looks at Billy Graham CHARL W DULLED ND
Billy Graham. John Pollock. (Hodder & Stoughton)1966
Billy Graham Stanley High (World's Work) 1957
Billy Graham. A Mission  Accomplished.  (Marshall, Morgan . & Scott) George Burnham 1955
Billy Graham in conversation with Davis Frost  (Lion)  1988
Billy Graham In England 1984. Derek Williams. Billy Graham Evangelistic Association, 1984.
Billy Graham. The Great Evangelist. Sam Wellma 1996.
Billy Graham. The Man and His Ministry. Mary Bishop. Groset & Dunlap)  1978
Billy Graham. The Man and His Mission. John Capon Derek Williams. 1984.
Crusade in Scotland, Edited Tom Allan (Pickering Inglis) 1955
Graham: A Day In Billy's LIfe.  Gerald S. Strober. (Dpubleday)? 1976.
Just As I Am Billy Graham  (HarperOne) 1999
Life with Billy. Maurice Rowlandson. (Hodder & Stoughton) 1992
London Hears Billy Graham Cha`rle. T. Cook. (Ma`rshall, Morgan & Scott) 1954.
The Billy Graham Religion. J.E.Barnhart. (Mowbrays)1972
The Billy Graham Story William Martin(Hutchinson.)1991.
The Evangelist   Lewis A Drummond (Word) 2001
The Harringay Story   Frank Colquhoun (Hodder and Stoughton)  1955
The Journey Billy Graham  (W Publishing) 2006
Books by Billy Graham, title and date only:
Alone with the Saviour ND
Angels   1995
Answers to Life's Problems 1988
Approaching Hoofbeats. 1985
Billy Graham in Quotes 2011
Calling Youth to Christ  1947
Christ in Easter  with otrs 1990
Hear My Heart  2010
Hope for Each Day  2012
Hope for the Troubled Heart 1991
How to be Born Again 1989
In Every Pew Sits A Broken Heart (with wife Ruth)
My Answer 1960
Nearing Home: Life, Faith, and Finishing Well
Peace with God1984
Revival In Our Time 1950
The Billy Graham Christian Worker's Handbook with Charles G. Ward 1982.
The Chance of A lifetime 1962
The Collected Works of Billy Graham in One Volume (Angels. How to be Born Again, and The Holy Spirit). 2001.
The Holy Spirit. 2000
The Journey 2010
The Master Plan of Evangelism 2010
The Reason for My Hope 2013
Unto the Hills   2010
Where I Am (With his son Franklin) 2015
World Aflame 1965
* listings do not include books where Billy Graham is part of a named compilation of for instance evangelists and preachers..
REVIEWS
GENERAL MUSIC BOOKS
BOOK REVIEW 1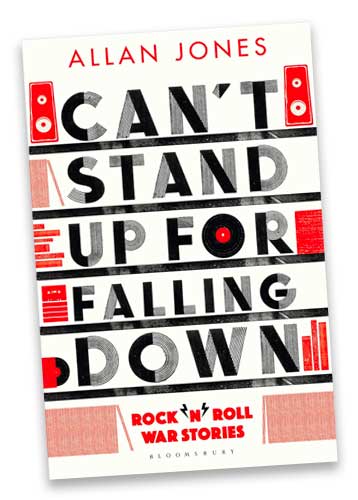 Can't Stand Up For Falling Down  Allan Jones (Bloomsbury)
Those with a love for various musical genres, and consequently search for a chronicler of these forms, cannot do better than consult two writers with an almost identical name. There is Alan Jones. He writes weekly for the music business and information paper Music Week. He gives expert analysis on the machinations of artist and record company movements in sales and chart movements. It was to this data guru that I turned in time past when giving the chart run down on BBC Radio One. The other I have only known in passing.
When I wrote endless pages for Record Mirror he was entertaining readers of Melody Maker.  This Allan Jones would eventually edit what most called MM. These were the days when the country had a vibrant music press, for at one time on the newsstands, there was MM, RM, New Musical Express (NME), Sounds, and earlier Disc and Music Echo, while every now and then another but short-loved entrant. Allan would eventually become involved with and edit a new monthly that remains, always packed with info, by the title of Uncut. The music weekly newspaper press remains only in the form of much truncated New Musical Express, and if once a writer could be allowed to pen a thousand words, no more., there is room no longer and everything ad to be snappy. Allan has decided we might be interested in reading of his battle to become a leading music journalist, and in lively style we get nearly 350 pages. Of course his book is not so much about the trials and tribulations of working in a smallish space with other competing writers who chase for happy trips abroad, or happy music evenings here, as much as meetings with record stars, and dealing with music PR's, and record companies who all want infectious words about record stars and their releases. I love the Allan life adventure, partly I suppose because I have met many of those he has encountered, and also to feel at home with his many stories. His book Can't Stand Up For Falling Down (Bloomsbury) also bears the intriguing sub-title: Rock 'n' Roll War Stories.  I do find myself wondering whether if it would equally delight someone without a musical and pop media background. Perhaps not as much, but Allan Jones does know how to tell a good story.
And again he does have a wry smile or to in his writing and he is not afraid to describe with relish the sometime absurd music world with its on pretensions to believe it is active in creating a culture that is free from wishing to take money. As 10CC once put it "Art for Art's Sake."  Music journalists like any general feature writer for a general newspaper have to bid for space, find the right themes, have a good phone directory, and chase after names that sell a paper. In pop land artists are usually only available if there is a new album or tour forthcoming, I suppose the title will make happy those who consider pop and rock and hip-hop and other forms from garage to grunge as nothing more than booze, drugs and sex. Jones gives plenty of ammunition but then the music world seems no more expressive of those areas than a hefty chunk of general life.
Jones well describes artists whom some might say should never be treated with anything but the cap doffed. 0n Neil Young and Lou Reed he throws in a` rather good description: " Neil as much as Lou relishing a reputation for cantankerous intransigence, grizzled singularity, a legendary unwillingness to compromise." Artists and faith is not much interest to our Allan, but there is from time to time a brief reflection from someone such as Morrissey, solo and of The Smiths who is instanced reflecting: "It just suddenly seemed that the years were passing and I was seeing out from behind the Bedroom curtains."  From much more about Morrissey you might I suppose travel to his fans and then some insight into the lives of the thousands who adore his sometimes bleak commentaries. I don't think Fresh Expressions has got on board.
BOOK   REVIEW 2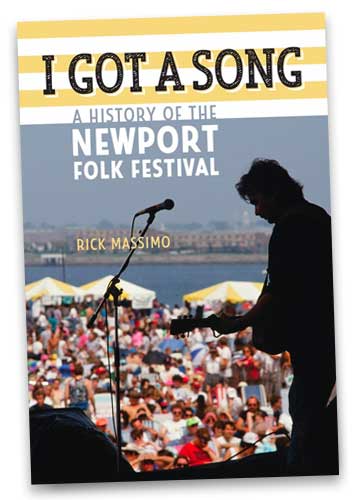 I GOT A SONG – A HISTORY OF THE NEWPOT FOLK FESTIVAL (WESLEYAN UNIVERSITY PRESS)
Rick Massimo
In the US music land memory quarter there has been the famous Woodstock music festival and the ill-fated Altamont concert with the Rolling Stones in December 1969 when concertgoer Meredith Hunter was stabbed to death by a Hells Angel. In a more polite territory comes the famed Newport Folk Festival. Start with I Got A Song, add the words "A History of the Newport Folk Festival" and you get Rick Massimo's book (Wesleyan  University Press) that traces the history of this famed yearly event. Festival producer George Wein sees the music as a joint creation between artist and audience. Bring along the popular sound of The Kingston Trio and you have sing-a-long time or the same with Pete Seeger who combined singable melodies with some smart observations on the US and the way people live, as say in his delightful "Little Boxes' to describe the inward and suffocating nature of some people and their lives. In the UK Dylan caused a storm when the acoustic guitar became electric guitar. Dylan caused the same commotion at Newport and brought back the frequent debate about what is folk. When teenager Joan Baez arrived she went looking at the British traditional folk catalogue, and in early times like Odetta and Judy Collins or Peter, Paul and Mary noted religious songs, and included them on her early Vanguard albums. Peter (Yarrow) would find Jesus and lay down a consummate album as he reflected on the Gospel narrative.
For anyone who might just imagine if rock is testy then folk must be sweet, Massimo can tell of feuds and back-biting behind stage. There is always some friction with local residents who seemingly like to make money from the thousands who come but paradoxically wish the people would go away. Somewhere, and I failed to jot down the page and further search fails, it is noted that at Newport the day often began with and ended with Amazing Grace, often led by Joan Baez.
The Reverend James Kirkpatrick makes an entry on page 135, as also Bernice Reagan (of the Freedom Singers, and the often hymn-gospel singing Sweet Honey in the Rock). The latter two and others were at a somewhat argumentative meeting around the future of the Festival and which in broad terms comprised those who wanted a festival without too much a social and political agenda as opposed to others who saw it a vehicle for change in the nation. As Massimo says on page 135 it was the case of seeing the 'old festival' a musical institution and the changing nature  of social action in the late 1980s and 1990s.
Massimo describes the ructions when the folk festival became the Nestle Folk Festival
So to here was an ever increasing intrusion of pop classics, and what is their 'folk; about 'Let It Be'? or Talking Heads material or doo wop? Oh there is star Maria Muldaur telling everyone: "The God I follow says to forgive people, especially if they repent." It seemingly irritated some and the next year the Festival was sponsored by Ben & Jerry's, and who in talking about their One Percent for Peace Program became according to Wein the first time he had ever seen a corporate sponsor get a standing ovation. I Got A Song is well researched and recommended.Unfortunately, but life is life, even a Festival can be a battleground of differing ideas to what should be accomplished beyond what some see as mere entertainment. That can mean teetering between existence and the 'end' It's not easy just to be, in folk or in church. Just sometimes we sing and soar to the heavens.
These reviews first appeared in The Methodist Recorder March 9 and 2 respectively.
CHRISTIAN MUSIC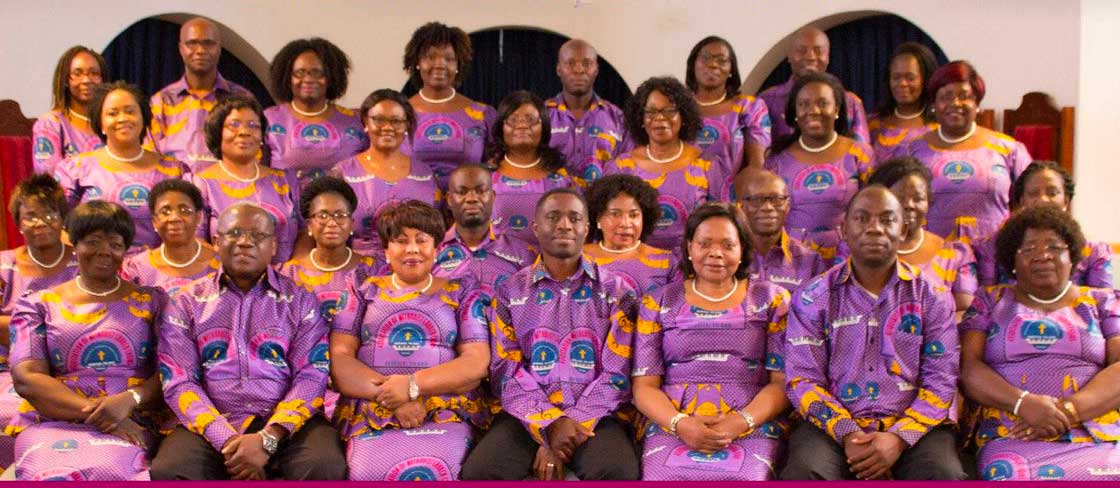 The title is appealing: 'Reviving the Wesleyan Flame'. The CD comes from the Ghanaian Methodist Choir UK. It's been a work of art (and a lengthy process) from 0hene Adu-Niti, with that name down as the person who has programmed, recorded, mixed and mastered the CD. Here is variety, with some songs in English, others in Ghanaian. In English we have the strident 'We Are Marching in the Light of God,' and the Sankey era hymns 'Revive Thy Work Oh Lord' that made Hymns and Psalms, and so to, 'Blessed Assurance." The latter gets a fascinating accompaniment with some input from an instrument I do not recognise, and is taken at a slow pace. I like the rhythmic feel to the first two mentioned titles and for a moment I am back in the church that gave me love over twenty five years – Quex Road, Methodist, in Kilburn, London with its mix from various African countries.  Oh, I do not know what track six means – 'Ao 0 M'afe Hom Nhwe Frankaa' but then oh I should know having sung it on stage over one hundred times – it's the 'start' song to all the Moody-Sankey mission evenings of the 19th century, 'Ho My Comrades, See The Signal Waving in the Sky' and its gets attractive trumpet and it works so well. There is woodwind on the slow swaying feel to 'I've Learnt To Trust in Jesus,' that is given a male solo voice that may be Ernest 0poka Kyerematen, and which several minutes 'in' has a spoken word' from the book of James, and then invitation to trust.  The choir add appealing vocal flavour to an infectious track. Interesting is 'John Wesley Mma' and brother Charles is there to, represented in 'Amazing Love. Indeed, 'And Can It Be '  which on several recent albums is now  termed 'Amazing Love'. It receives another swaying flowing accompaniment, while running through this album you will hear brass, flute, drums and trumpet, and piano finding their  way to give things a warm and friendly feel.   Copies of this CD at £10 can be obtained from Angela Kane (07939 588 374).
Multi-platinum artist, 1957 born, Michael W Smith is arguably the longest and continuing recording  artist in Jesus Music history,
stretching back to 1983. Originally he began performing with the Christian group Higher Ground. He went on to play keyboard is Amy Grant 's Backing Band, and then as things often, one opportunity soon brings another, so he found himself opening her shows. His latest Surrounded (Absolute)is a live worship album, and not his first in this form. Amazingly his first was back in 2001, and simply titled 'Worship' with a second 'Worship Again' the following year.
Smith says;" The thought of doing another live worship project has been something I have processed for a while now. The question I have asked myself most is not so much what do I want to do, but what do 'we 'need to do as His church and as His children? What expression of worship does He desire from us?"  Smith wonders if we have missed something. Well, he partly answers his own questions by saying that it is not the style of expression He is concerned with, "it is the heart." Smith believes God wants our honesty, our vulnerability, to come as we are, not as we want to be." Important as those things , you might say from all of this  'what's new?'  In US terms he is concerned with what he terms  the "divisive national sentiment" He sees this album as his "countercultural response: which seems stretching ambition a little. Still, this is Michael 2018. and I guess respect is due, and he is a major voice in US, religious circles. As for the total track product from vocals to accompaniments Smith fans will recognise some of the songs, although 'King of my Heart' is a remix.  The second track 'Light to You' is a rather moving take on Psalm 139. As you might expect any Smith album is on the up-tempo, and indeed there's plenty here to find their way into contemporary worship.
Smith has 39 album to his credit, received numerous Granny awards, even sung to Presidents, contributed songs at Billy Graham campaign meetings and  perhaps most interesting is his narrating 'The Gospels Come to Life' which is an audio book of the four Gospels. Running behind Smith is music scored by the well known composer and arranger Michael 0martian. For the record, outside of his personal albums I count 18 compilation contributions and for another fact 10 videos.
Sadly, the demise of Christian bookshops, and for the most part UK Christian CD releases of home- grown material must be having an effect. And for a second 'sad' reflection few US releases are finding their way into release in the UK. It is not that the US is quiet. To realise this is not so you simply have to pick any weekly copy from selected outlets, the US music trade magazine Billboard which has extensive chart listings of Christian and Gospel albums, and what they lovingly call 'Hot' Christian songs. Recent releases include new material from Casting Crowns, Amy Grant, Chris Tomlin, Kirk Franklin, Zach Williams, Matthew West (presumably in past times associated with the gorgeous trio 2nd Chapter of Acts, Charlie Wilson and Tauren Wells.  People – we are missing so much. Ugh
FOCUS 2
Each month the aim is to bring into focus a Christian based organization. Crisis 61 focused on the Religious Drama Society.
CHRIST  IN THE LIBRARY AND INFORMATION WORLD. GRAHAM HEDGES
Graham Hedges, MCLIP, Hon. FCLIP, is Secretary of Christians in Library and Information Services and  worked until his retirement in government department and public libraries.
Spring 2018 marks my fortieth anniversary as Publications Editor for Christians in Library and Information Services (formerly the Librarians' Christian Fellowship) while April 2018 will mark my thirty-eighth year as Secretary of the organisation.
The Librarians' Christian Fellowship (as we were) was founded in the early 1970s by Elizabeth Barber, a recently qualified librarian, who was aware of Christian groups in other professions and thought that there ought to be a similar group for Christians in library and information work.   The infant organisation was formally launched in January 1976, an organising committee was elected, and a programme of activities and publications set in motion.
CLIS (as we are now known) exists to make the Christian gospel known to colleagues working in library and information services.   Equally important is a desire to provide opportunities for librarians to debate and consider current issues in library work from the standpoint of the Christian faith.   We try to promote fellowship and unity between people with a similar professional background.   Finally, we provide opportunities for librarians to make their skills  and training available to Christian organisations maintaining  libraries and information departments.
Our annual conference in April is one of the highlights of the year and has tackled a number of subjects likely to be of concern to librarians.   These have included such diverse topics as the role of information technology,  the role of women in the professions, and the contribution of the King James translation of the Bible.  Writer, actor and broadcaster Tony Jasper, who will be well known to many readers of this article, has spoken to us on his work as a Christian author.
At this year's Conference, to be held in London on Saturday 14 April 2018, we hope to tackle the current issues of "post-truth" and "fake news" with a major address by Malcolm Martin, deputy leader of the Christian People's Alliance. Our other main speaker for the day will be Mark Jones, chairman of the Lawyers' Christian Fellowship, who will address the theme of "Gospel Freedom and the Workplace".
Our annual lecture, usually held in the autumn, is aimed at a wider audience and deals with subjects where the interests of librarians are likely to overlap with those of the wider Church community.   These lectures have often had an arts-focus and our speakers have included  the performance poet Stewart Henderson, novelist and journalist Tom Davies,  and the children's writers  Ann Pilling and G.P. Taylor.  Richard Harries, former Bishop of Oxford, gave us a memorable lecture on Christianity and literature.   Other speakers have included Nick Page on the Reformation and the late Professor F.F. Bruce on two centuries of New Testament scholarship.
We are keen to foster links with Christians in the arts, media and entertainment and our members are regularly encouraged to support such ventures as Arts and Entertainment Sunday.
Conferences, lectures, and visits are an important part of our work but those who cannot attend meetings can still keep in touch through reading our quarterly magazine Christian Librarian. We also produce an occasional e-mail newsletter and have groups on the  social media sites  Facebook, Twitter and LinkedIn.
Our consultancy service to Christian bodies interested in libraries is another important aspect of our work and our members are currently involved in a project to organise the book library and archive collections  of the Universities' and Colleges' Christian Fellowship in their Oxford premises.   
Communicating the gospel to our fellow librarians is an important concern and we regularly submit information about our work and activities to the leading 'secular' library periodicals.   For many years we also arranged a Christian service at a major librarianship conference and provided an exhibition stand at a trade fair for librarians.
Although intended primarily as a fellowship of practising librarians, much of what we do is of interest to non-librarians interested in books, publishing and communications and we are pleased to welcome such people as members. You can find more information about CLIS on our web site at www.christianlis.org.uk
MARTIN LUTHER
Since the last list of books and publications devoted to Martin Luther in this 500th year mor volumes have appeared -  an up-date seems good.
TITLES CONSULTED FOR THIS TEXT AND SINCE
A  BRIEF HISTORY OF THE REFORMATION:  DAVID HILBORN.  IDEA MAGAZINE  JANUARY/FEBRUARY 2017 p 22ff
A LOOK AT LUTHER  MARK WOODS METHODIST RECORDER SEPTEMBER 15 2017 O12.
ALL THINGS MADE NEW: WRITINGS ON THE REFORMATION  DIARMAID MacCULLOCH (ALLEN ~LANE)
BEYOND LUTHER:  DAVID THOMPSON  REFORM MAGAZINE: MAY 2017 P 31FF
BRAND LUTHER : ANDREW PETTEGREE (PENGUIN)
CELEBRATING MARTIN LUTHER.:NORMAN WALLWORK. METHODIST RECORDER : AUGUST 4. 2017. P4
CREDO. JOSEPH LOCONTE. :THE TIMES. OCTOBER 29. 2017. P 84
DOES JUSTIFICATION BY FAITH STILL MATTER? CALVIN SAMUEL. IDEA SEPTEMBER/OCTOBER 2017. P 20.
EDITORIAL: STEPHEN TOMKINS REFORM MAGAZINE FEBRUARY 4 2017. p4
EDITORIAL – PETER LYNASS. IDEA. SEPTEMBER/OCTOBER. P3.
FIVE CENTURIES ON: PETER STANFORD. THE OBSERVER. MARCH 19. 2017. P31
GENERAL REVIEW OF VARIOUS TITLES, THE WORLD TOOK SIDES: DIARMAID McCULOCH. LONDON REVIEW OF BOOKS AUGUST 11. 2016. P 25ff.ij
HERE I STAND: REPORT. 2.700 AT WESTMINSTER CHAPEL. FEBRUARY 2017. DR. MARTYN LLOYD-JONES. EVANGELICAL TIMES P.5.
HOW HAS THE REFORMATION CHANGED SOCIETY? SARAH WILLIAMS. iDEA MAGAZINE. SEPTEMBER/OCTOBER 2017. P 16.
HOW IT ALL BEGAN: JUDTH ROSSALL. MARTIN WELLINGS. JONATHAN DEAN, DAVID CHAPMAN. METHODIST RECORDER. JANUARY 13. 2017. 11ff
LAW AND GOSPEL: JOHN J.MURRAY. EVANGELICAL TIMES. AUGUST 2016. P10.
LUTHER AND THE REFORMATION: Bishop PETER STEPHENS.  METHODIST RECORDER October 27. 2017. P17
LUTHER'S HISTORIC ACT  JUSTIN WELBY LONDON EVENING STANDARD OCTOER 27. P16HUIK
LUTHER 500. FIVE TALKS. EDITED JOHN BUTLER (DIOCESE OF CANTERBURY)
LUTHERAN LEGACIES: SIMON HEIGHES. BBC MUSIC MAGAZINE.
LUTHER'S REFORMATION GANG. VARIOUS SCHOLARS. MAY 2017 BBC RADIO 3.
MARTIN LUTHER AND THE INVENTION OF THE REFORMATION:  PETER MARSHALL (OUP)
MARTIN LUTHER CATHOLIC DISSIDENT.:PETER STANFORD. (HODDER).
MARTIN LUTHER, CATHOLIC HERO.
PETER STANFORD.:REFORM MAGAZINE MAY 2017. P15FF
MARTIN LUTHER  RENEGADE AND PROPHET :  LYNDALE ROPER (BODLEYHEAD)
MARTIN LUTHER: VISIONARY REFORMER  SCOTT H. HENDRIX. (YALE)
MRS LUTHER AND HER SISTERS. WOMEN IN THE REFORMATION. DEREK WILSON (LION)
PROTESTANTS  ALEC BRIE (WILLAM COLLINS).
REFORMATION ANGST: LUCY WOODING. LITERARY REVIEW: MAY 2017. P7.
REFORMATION MARTYRS:JONATHAN LUXMOORE, CHURCH TIMES. JANUARY 6. 2017. P13
SPIRITUAL EXPERIENCE OF MARTIN LUTHER: GESA. THIESSEN. REALITY MAGAZINE, JANUARY/FEBRUARY 2017.  P 23.
THE REFORMATION: WHAT DOES IT MEAN TODAY? : DAVID CORNICK, SAVI HENSMAN.TINA BEATTIE, ANDREW FRANCS. REFORM MAGAZINE. MARCH 2017. P21F.
THE REFORMATION: PETER MARSHALL (OXFORD)
THE REFOMATION:  CANON ALAN BASHFORTH.TRURO CATHEDRAL NEWS. SEPTEMBER – NOVEMBER
P4.
RGW EUNAWAY NUN OF THE REFORMATION  CHARLOTTE WOODFORD CHURCH TIMES APRIL 28. 2017. P 18.
THE TWO MARTINS: A PLAY  BY TONY JASPER 2005.
WHAT DID TH REFORMATION DO FOR US? MICHAEL REEVES. CHRISTIANITY.OCTOBER 2017.p34ff.
WINDOWS INTO THE REFORMATION, REVD CANON DAVI MILLER.TRURO CATHEDRAL NEWS. SEPTEMBER-NOVEMBER. P 5.
On Octpber 19  BBC R4 carried Reformation: Europe's Holy War. ~In this David Starkey says the Protestant Reformation unleashed terror and holy war across Europe.
NEW VENTURES IN CHURCH LAND
TONY JASPER is thrilled to be aware of new aids available for a 21st century preacher, and he reports from his recent visit to China, and where in-spite of government restrictions on Christian work new enlightening paths of evangelism and worship have been emerging. He reports on British Methodist districts where successful trial runs have already been enacted, and from which a report will be made to Conference.
NEW TECHNOLOGY AIDS
Amazing new technological advances will soon be available to ministers, districts and circuits. Should there be a major take then a new era will dawn for Methodism.
Already some ministers preach from a tablet, but at risk of their screen going blank. However a new programme can mean any break in the original text will quickly produce provided thoughts so that there can be continuity without the congregation being aware of a possible break in the service, or that the respected preacher is perceived at losing train of thought. The providor SermApp says  sermon notes from any part of the Bible can quickly re-assure a preacher that all is not lost, but at present certain late Old Testament books including 0badiah and Haggai, and Jude in the New Testament are not available. According to records kept by the Sermon Text library that collates from over a thousand preachers in the UK no one has preached from the book of Jude since 1987." There is no record of anyone preaching from the mentioned Old Testament books.
Apparently information can appear within twenty seconds of being requested. As a representative of the system has said: "Hardly time to draw breath."
Although not as such designed for churches, new systems being designed in Xinjiang, a border region in China, and known for its technological aid set-ups, will soon advise the preacher of certain positive courses of action. A number of small screens will tell the preacher whether they are moving too much in one direction or focussing more than necessary on congregational areas where there is empathy rather than sections of the congregation that seem resistant to what is being said. Already in the business world, according to a recent report in the FT, there are seat heaters that can inform management of whether an employee is at their desk, and for how long. This has had the effect of reducing comfort breaks outside of prescribed times. Obviously people in congregations do not in the main leave their seats during a service but the same android can ascertain interest, in terms of body movement, and the appropriate screen can tell the preacher to slow down delivery, increase speed, and have moments of silence for effect.
The same seat process can quietly lend a mild jerk to those whose body language suggests they may doze off. Those attending may well be oblivious of the small sensor. In the trial district one person reported a distinct feeling that they had stayed awake during the sermon. The Company found the dullest preacher in the district to give the sermon but did not tell the said person who instead thought he was chosen for his skills. "No one today fell asleep," was his comment. Unfortunately it means he may continue preaching for 50 minutes.
Another useful programme nearing completion matches faces caught on camera with those recorded in a church member visual person check book. Within seconds a steward may know who is a visitor in the congregation and thus alert the 'visitor steward' who can ensure the newcomers receive the right welcome so that they will feel at home. At the same time the church stewards can know whether trouble-makers from the youth club utilising church premises have dared to attend a service. The title of 'Steward for Life' could be the popular title in churches where stewards wear badges.
Already there are Sunday schools, especially in Bristol, where there is only a supervisor, as children sit in-front of computers and utilise largely American created biblical stories and imagined happenings where in jolly Old Testament terms thousands are slain in the fight for righteousness. A representative for SermAp is concerned to say that the Company is careful not to supply ISIS or similar bodies with material of this kind. The available technology has in a simple fell blow removed the necessity to find numerous Sunday School teachers. According to one Methodist minister: "Sheer relief at not always trying to find someone."
The Company with whom I have talked do not envisage making available a costly process. For churches without a large rostrum or pulpit area a special desk is in the process of being formulated.
All this seems very exciting and means the church is moving powerfully into the technological age, and where so many new opportunities are available. This could herald a new era and hope.
As April 1 did not fall on our publication dates we are pleased none-the-less to offer this important feature. Thanks to Piu Pong Yung for access to important technological sites.
EVENTS
PASSION OF JESUS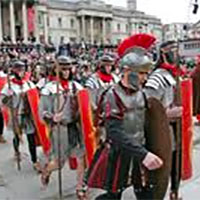 30 March, Good Friday, Trafalgar Square.  12noon and 3.14pm. Free event. 90 minute open air production with visibility maximised by using open screens.
31 March, Easter Saturday, Guildford High Street. The play begins at the junction of High Street and Quarry Street at 12 noon and again at 2.30pm.   
https://www.wintershall-estate.com/
MORPHE ARTS -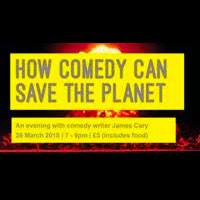 Make Good Lectures: How Comedy Can Save The Planet
An evening with James Cary, comedy writer for BBC. His latest series isBluestone 43 which he co wrote with Richard Hurst. James will be discussing the goodness of comedy.
28 March 7-9pm, Husk Coffee, 649-651 Commercial Road, Limehouse, London, E14 7LW.
Cost £5 
http://www.morphearts.org/events
A POINT OF NO RETURN - Art Action Exhibition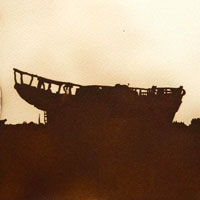 This exhibition runs until 25 March.
White Conduit Project, 1 White Conduit Street, Islington, London, N1 9EL 
http://whiteconduitprojects.uk/
Opening times Wed/Thurs 11am-7pm
Fri/Sat 12pm-6pm    Sun 11am-4pm.
The date 3.11 is not in the forefront ofeveryone's consciousness.  News events move on and we begin to forget. But some events have such serious consequences that we must remember them. 
This new exhibition by artists and curators collective Art Action UK and White Conduit Project seeks to highlight the issues from the triple disaster that hit Fukushima in 2011 - seven years ago. A Point Of No Return features artists' works dealing with the enormity of that disaster.
The picture above, by Kaori Homma, was featured in ACG's Between Friends exhibition.    © Kaori Homma "The Garden - non-equivalence ofcatastrophe 1 - Dungeoness"
NOEL TREDINNICK - Prom Praise 2018 Saturday 5 May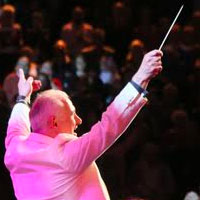 Noel Treddinick and the All Souls Orchestra's flagship annual event will this year feature worship leaders Tim Hughes and Lucy Grimbleand classical soprano Joanne Lunn.  In addition Tearfund will be joining to mark their 50th anniversary.  
The event starts 7.30m at the RoyalAlbert Hall, London. 
Tickets can be bought here: https://tinyurl.com/y7tn4g53
or call the box office on 020 7589 8212.
CHAIYA ART AWARDS 2018 - 29 March - 8 April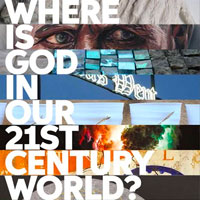 Where is God In Our 21 Century World?
Oxo Tower Wharf, Barge House St, London, SE1 9PH
Open daily 11am-6pm. Late night Thursday until 8pm. Admission free.
This exhibition of painting, sculpture and video is for the curious and open-minded, for people of all faiths and none. It is bursting with richness and diversity, vulnerability and exploration, colour and fragility, treasure and beauty.
The 40+ featured artists care about our world and the life it sustains. Their persistent probing to find meaning and understanding through what they create is hugely important to us all. Does God exist? If He is real, where is He and what does He have to offer?
Be inspired and challenged by a multitude of original and provocative responses that will draw you further into the mystery of just where is God in our 21 century world.
http://www.chaiyaartawards.co.uk/
THE HIGHLY TUNED BRAIN & WHEN IT MISFIRES PART 2 DEPRESSION - 29 March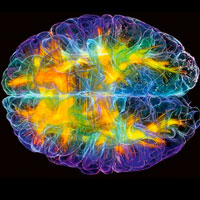 The Haven + London presents this workshop by Dr Robin Lawrence designed to support anyone working in the creative industries in London. 
7-9pm St Giles In The Fields, WC2H 8LG.
Tickets £25 plus there are a number of burseries available for creatives who are undergoing hardship and would like to attend.
Workshops later in the year include "The Pain of Shame', 24 March and a networking bootcamp,28 June.    
More information about these events here:
 http://thehavenlondon.com/events-2/
ASSOCIATION OF CHRISTIAN WRITERS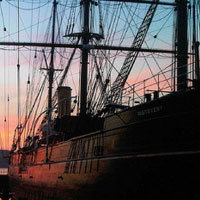 ACW is holding its first writers day in Scotland. 'Writing In A  nutshell'.
5 May 10am-4pm. City Church, Dundee, The Friary, Tullideph Road, Dundee, DD2 2PN.
£13 members / £15 non members. Subjects include, writing your memoir, where fact meets fiction and adding humour to your writing.
For more information about these events please visit
http://www.christianwriters.org.uk/
CHRISTIAN ARTIST SEMINAR - July 29 - August 2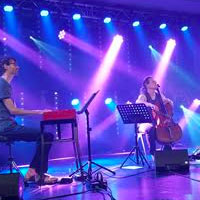 SBI Hotel Conferentieoord / Landgoed Zonheuvel, Amersfoortseweg 98, 3941 EP Doorn, theNetherlands
This 37th International Christian Artists Seminar will be an EU seminar focusing on how to find work as an artist. It will cover all art forms and will approach the subject from both theoretical and practical points of view. The seminar will include lectures and debates with very interesting meetings with artists who have survived and are ready to speak about their secrets and answers. There will also be unique workshops in every form of art. This is a very unique event. Many of ACG's members got involved in the early days of the Continental Arts Seminar and both helped and were helped by this Seminar. 
http://www.christianartists.org/
Let us know if you are thinking of going and we will tell you if we know of anyone else who is attending.
LANTERN ARTS CENTRE - 39 Steps, 21-24 March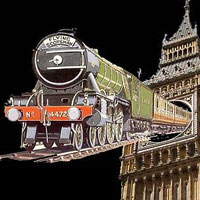 LAC presents this madcap comedy, following its recent successful run in the West End. Join Richard Hannay as he encounters dastardly murders, double-crossing secret agents, and, of course, devastatingly beautiful women. Presented with a cast of just 4 people, and with most actors playing multiple roles, this guarantees to be an evening not easily forgotten.
​The show starts at 7.30pm, with a 2.30pm
Saturday Matinee.
Tickets are £14/£12 and can be purchased from the Box Office on 0203 761 7070 or bookings@lanternarts.org
More information at https://www.lanternarts.org/
RESONATE CONFERENCE - 22 and 23 June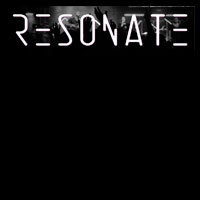 Worship, teaching, powerful ministry, workshops, Ted talks, Q&A for all creatives, worship leaders, worshippers, artists, musicians, singers, songwriters, tech teams, production, media. Guest speaker Don McCollam.
Revive Church, Bridlington Avenue, Hull, HU2 ODU
Tel 01482 420620   To book please visit:
https://tickets.myiknowchurch.co.uk/gb/MTMzLTE3/t
SHEFEEL ARTS CONFERENCE - April 20-22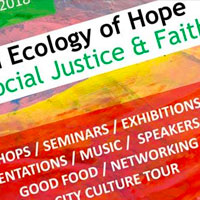 Creating An Ecology Of Hope: Art, Social Justice and Faith
The city of Sheffield has one of the highest proportions of artists outside of London. The Sheffeel Arts Conference 2018 gives you an opportunity to come and use your senses to explore the city's creative spirit and deep roots in social justice and faith.
This conference will look at what it means to create an ecology of hope through a set of inspirational talks.
https://sheffeelartsconference.wordpress.com/