EDITOR:  TONY JASPER.
THIS  MONTHLY ON-LINE MAGAZINE IS PUBLISHED AT MILSROF, EGLOS ROAD, LUDGVAN CHURCHTOWN, PENZANCE, CORNWALL. TR208HG
FEATURES ARE WELCOMED. PUBLICATION IS USUALLY AROUND THE 18TH OF THE MONTH. tony.jasper@btinternet.com
Including RY COODER, MARTIN LUTHER, BILLY BRAY and more, starting with
GENDER IDENTITY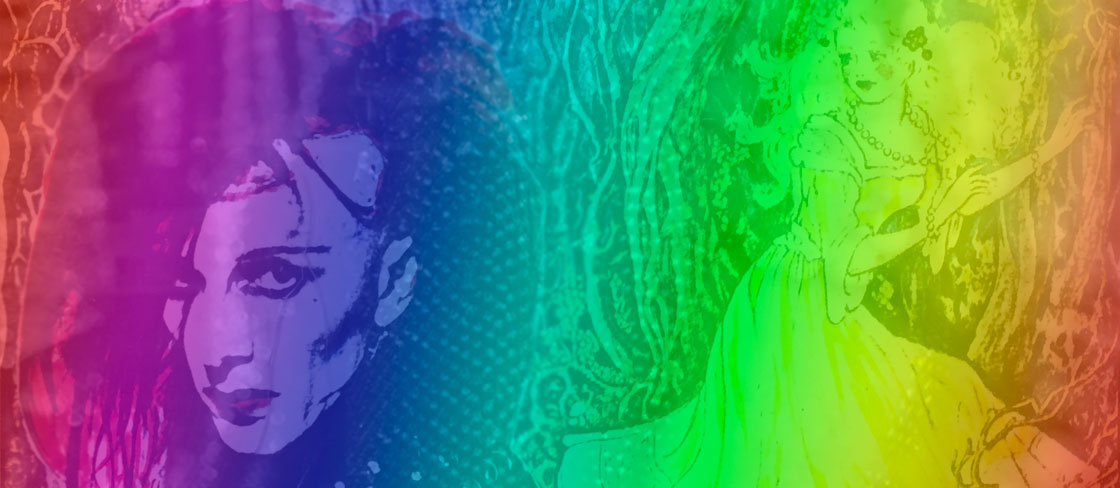 The new issue demanding attention from  reticent Christian groups. Tony Jasper investigates
A friend of mine found her teenage son hanging from the ceiling. It is the less desirable aspect of mind numbing reports that keep cropping up about how some young people are finding life difficult. In this instance it appears his girlfriend said their relationship was over. There is another difficult area outside of teenage boy-girl sexual relationships – namely gender identity. On this issue the churches seem remarkably silent as though exhausted by recent debates on homosexuality and same-sex marriage, but this cannot continue. According to the recent series of Channel 4 entitled Genderquake there is a twentyfold increase in children referred to NHS gender identity services between  2010 and 2017. Observer writer Sarah Ditum asks in the issue of  May 13: "why has that rise been driven by female adolescents identofying as boys or non-binary?"
At the present time 'Youth' and its problems dominate general news and magazines of various shapes and kinds without obvious answers, and responses to some of the issues raised. In some instances these issues have been lying dormant, and now suddenly find aggressive life, and come with a series of difficult questions. They have particular  relevance to how we see people, on how we see church, and the nature of the future Christian family. In specific church terms, what space do we create for young people so that they can meet and be free from pressures, to discover themselves in a warm environment? And, if they want,  so to talk. Teenage disturbance or unease with how young people see themselves, or face unwelcome demands from prevailing society mores comes in many forms, many of which can be disquieting, sometimes chilling. Adults, parents, can find themselves at sea, unable to cope with what can happen
While within our Church, and doubtless others, direct homosexual issues seem to be at rest, and reasonably stable for the moment the matter of marriage between persons of the same sex, there is in youth terms crowding upon us with a flurry the matter of  'gender' issue, and of course, for some adults.. We are told there is the growing number of young people who wish change their deemed gender.  Just over a year ago there was a Conference for Pastors or and other Christian workers at London Seminary. The writer in the paper Evangelical Times remarked to the effect that  "several years ago, a Christian conference in the UK the title (Transgender Conference) might never have been evisaged" and then to add "but the issue of trangender has snowballed significantly,.......Christians everywhere need to sit up and take note of what is going on."
I am told of a  junior school that actively asks its young pupils whether they are happy in their given gender.
From Newsnight to the general press there is told the saga of those young people who are more than uncomfortable with their seeming gender, who want fluidity or actual change through what modern medicine and surgical intervention can offer. Considerable copy adorns newspapers and magazines. Suzanne Moore of the Guardian doesn't waste words: "Bullies don't want a trans debate. They want hysteria." And so in the more turbulent word press we are told that "our kiddies are being taught to be freaks and fairies." And yes, of course, all funded by "taxpayers cash."
Grace Dent in the I paper responds to a report by the Church of England. "Childhood, they have said, should be a time of 'creative exploration." Ms Dent  brings religion to bare. Touching on a mix of areas, perhaps innocently, she skips through a number of minefields in stating:" Today's trans-tolerant Church of England leans much more towards a Buddhist "let's all try to cultivate good thoughts and love, like Jesus would" manner rather than a fundamentalist Christian, "your tutu wearing kid shames Christ and will burn in Satan's pit" schtick.
However, there may be no immediate peace for young people wishing a gender transition.There was the headline in the Guardian: "Half of trans pupils 'tried to take their own lives'. (June 27. 2017. P 4). Findings by the group Stonewall found that in their survey of 3.700 lesbian, gay, bi and trans young people that some of them had received death threats at school. It appears 84% say they self-harm and alarmingly 45% have contemplated suicide.
In one 'story' instanced a thirteen-year- old tells of milk being poured over him while held. "They said I should kill myself because I had no friends." Another, 17, talks of school petitions to ban use of toilets and changing rooms. There is a call to include LGBT issues, and same-sex relationships as part of a new compulsory sex education. Alice Thomson in another Times article (April 12. 2017. P 29) asserts that "acceptance of gay relationship now spans the generations but the young have distinct views on shifting sexual identity." She asserts;" we need to accept that sexual identity is not binary but a spectrum."  It appears that twenty years ago 25 was the average when someone came out, now it is 16.
The Times writer specifies a senior family law judge who is increasingly faced with children who have taken their parents to court "for refusing to allow them to consider taking puberty-delaying drugs." She adds a pertinent thought" Perhaps the mistake we're making is to expect children to define themselves mainly in gender terms."  For the specific Christian camp - is there a theological, or biblical response to then matters raised in the last few paragraphs? 
The issue of trangenderism is only one issue to disturb.
Other young people find the current state of global movements upsetting. The Good Childhood Report found that one in seven girls aged between 10 and 15 suffered from low mood and distress with this figure of 21 per-cent higher  than five years ago. The review of children's life satisfaction is conducted by the Children's Society, the Church of England's charity. According to the Social Affairs Correspondent of the Times, Rosemary Bennett, other reports say that girls were more than twice as likely as boys to suffer symptoms of ill-health. Matthew Reed, chief executive of the Children's Society is quoted in the feature (Times. August 31.p18) saying "girls are having a particularly hard time and it's clear concerted action is needed." It is perhaps no news to say that many girls are unhappy with their looks, but while the commercial 'beauty' and 'clothing world' is frequently castigated (including its use of skinny under-nourished young models), arguably less to the fore, but revealed in various reports, is the fact that boys are often demanding on how girls should look. Well, they to have been served up stereotypes in this media age. Certainly disturbing come reports of boys passing along to fellow mobile users doubtful and sometimes indecent pictures of a girl who has been bullied into undesirable activities. To counter this a social media 'jargon buster" is being available to aid children in knowing what they are signing up to when they join Facebook, Instagram. YouTube,
Snapchat and WhatsApp. The subject of 'bullying' has been raised in recent iscussion on the danger or not  of web sites, and particularly Facebook.
A mother is given a whole page in The Times ( September 16. 2017. 'Body and Soul'. P 5) to say her daughter was hounded out of a top boarding school. Her computer was hacked into and became filled with offensive sexual comments. "I was left feeling that schools are very naïve when it comes to dealing with bullying, whether it's the old-fashioned kind or the modern cyberbullying." Bullying via the internet seems an ever increasing problem.
The Chief Executive of Stonewall Ruth Hunt is a Christian, a lifelong churchgoer. She speaks of Julian of Norwich as formative in her thinking. In an interview published in the magazine Reform she speaks less of young people than an overall picture of the church as a whole, but none-the-less her thoughts do have bearing on the young, and there is a definite problem when a child comes out as gay. Two of her statements particularly arrest. She speaks of the difference between what faith leaders say and what congregations say. "Faith leaders often create binary hyperbole `around sexuality that damages them and LGBT people. It takes away from people's relationship with God." When asked by her interviewer Stephen Tomkins (editor of the monthly Reform magazine) whether gay rights are destined to be divisive in churches, or can we go forward together?' she comments: "Well, churches are naturally very good at division." Into this context she speaks of hearing a lot from heterosexual parents who "no longer feel welcome in church because their son is suddenly not welcome."  She sees this as deeply, deeply heartbreaking for the parents.
In practical terms, how would your church congregation or group react if a male member wishes to sport a dress or skirt  and turns up for worship so attired?  Let alone, the response to the person taking worship who is dressed in the clothing of the apparent other sex? Can we share, care for, be with those who embark on the change to their assumed gender, or, can there heard an unwelcome snigger.? I know of one young man who ceased to attend church and the weeknight young persons gathering, and  it was suggested he should not come to the youth group (and obviously it need considerable bravery to be there) , when his hormone -taking meant  breast growth was so visible. Some found it all too disturbing. Of course there were those who found his action beyond the pale, and prayed for a miraculous conversion back to supposed normality. So into action come the group wishing to visit the young person, to surround him, lay hands on him and shout so-called prayers of deliverance. I shudder.
As for hearing, listening, befriending young people I have never forgotten one moment in my life. I was asked to take the evening service at the strong Fore Street  Methodist in St. Ives. Cornwall.  The lay pastor was the quiet spoken, sensitive, so effective  Bill Reed. I went back to the manse afterward. There, apart from Bill's wife Pauline, to my surprise, and pleasure, a dozen or so teenagers, squatting and sitting, just chatting, some music, good food.  They had a place to be, and somewhere to share, and yes no alcohol. Bill and Pauline were there when wanted, conversation in the kitchen while making toast or washing up was far from generalities. Should it be so now, then I'm sure the issues raised in this feature would be raised in conversation.
As for that Conference of  conservative evangelicals it not unexpectedly  said great pastoral wisdom, as well as compassion is needed toward each transgender person. The master scriptural class was given as Jude,verses 22-23.
There was no Barrier in welcoming transgender  (or same sex couples) same-sex couples"but we should expect the dynamics of a church fellowship to be affected."
Much of this feature first appeared in The Methodist Recorder. London.
FOCUS ON THE EXTRAORDINARY CORNISH MINER WHO FOUND A SAVIOUR.  THE MAN IS BILLY BRAY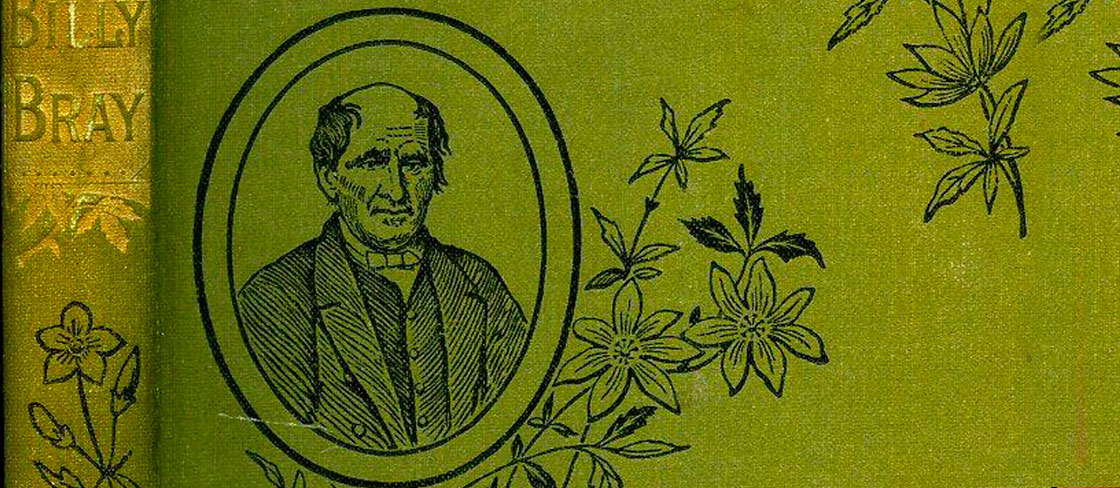 He may have been born a long time ago, in-fact, June 1, 1794, but William Trewartha Bray, eldest of three children remains for many, especially in the far West of Britain,, something akin to a Methodist saint. Better known over time to millions worldwide as Billy, this one-time miner from Twelveheads, near Truro, Cornwall, was recently given fresh focus in a service at Truro Cathedral as a large gathering celebrated Cornish Methodism. At the service's commencement many of the district's local preachers and presbyters processed. It seemed apt to remember between the two main Scripture readings Cornwall's most famous accredited preacher, even if in time past he proved a handful to those who preferred a more ordered structure to everything.
In his time down West one of the strongest Methodist groups was Bible Christian, owing its life to Cornish-born William 0'Bryan, a dissident Wesleyan preacher. Billy was a BC, it suited his temperament.
However there was time when as young man  Billy's somewhat severe chapel - based upbringing was cast aside for he met the wrong people, and so began living a bad life largely centred around alcohol. This was when, for a while, he moved to Devon, near to Tavistock. He came back to Cornwall, a drunkard. Something had to happen to his life to save him from the peril of drink. So it was one day that a mining tragedy became a blessing, and his life was to change for the better for as with John Wesley there was for him a miraculous escape from the clutches of death, and like the great man it would have incalcuable consequence. Young John survived the fire at the Epworth vicarage, reportedly flung into safe arms from an upstairs window, while for Billy, it was escape from a horrific mining accident that saw the mine roof cave in just a few feet from were he had been standing minutes previous.  It appears he sensed something was to happen, and moved just in time.  In this remarkable survival he saw the hand of God at work.
At the time he was deeply influenced by reading John Bunyan's Vision of Heaven and Hell". In-part it influenced a conversion experience in November 1823, at Hicks Mill chapel "but of what day I do not know/I remember this that everything looked new to me, the people, the fields, the cattle, the trees. I was like a man in a new world.": "He has made me glad and no one can make me sad. He makes me shout and no one can make me doubt."   He would say:"I told all I met what the Lord has done for me. They said I was a mad-man but they meant I was a glad man." Later, his desire to share the Gopsel with the unsaved was vividly illustrated. He was taking a service and saw through the back window someone walking by who need to know the Lord. To a bemused congregation Billy disappeared to have a 'word' with this sinner. He did return, a little later.
Billy may have had little proper education, but as may be  realised from his post-conversion summary he had this lively way with words, and this has endeared him to many. He once said that when he lifted up one foot it shouted "Glory" and the other "Hallelujah" and adding for good measure "and they go on like that all the time I'm walking." Certainly, Billy thought, that would be so when walking the streets of gold in an after-life.
Death had no qualms for him. Late in his life and feeling his time might be near, he sent for the doctor, and being told he was going to die, he shouts: "Glory, Glory! I shall soon be in heaven." He added: "When I get up there, shall I give them your compliments, doctor, and tell them you will be coming too?"
Billy said the worst of jumping in this world was that he had to come down again.  However in heaven he supposed the higher he danced and jumped, the higher he would be. It has, you might say, a degree of logic, as indeed his response to being asked whether he could sing. "I can sing. My heavenly Father likes to hear me sing. I can't sing so sweetly as some, but my Father likes to hear me sing as well as those who sing better than I can. My Father likes to hear the crow as well as the nightingale, for he made them both." As for regrets at leaving this side of heaven he felt he should have shouted ten times as much.
Billy had quite a few run-ins with Anglican clergy.  He told the Rev Saltern Rogers, the vicar of Gwennap: "Look 'ere Passun Rogers, you do love a peace and quietness religion  but I do dearly love a noise." He told his  own parish vicar at Baldhu that the worship was far too subdued and quiet. It is documented that when out walking should the local vicar espy Billy in the distance he would with measured alacrity cross to the other side of the road or path, although Billy would then do the same, and so set in motion a spate of crossing-overs. The Reverend Haslam's sympathies lay with the Tracterian or Oxford Movement within High Church tradition. At one point the Reverend desired to stamp out noncomformist influence. There was an occasion when he had church guests from afar and much used to formal quiet and reflective worship, but attendance by Billy's followers touched the worship with a joy that could not be constrained within the bounds of atune, or form of words. It sent a fear through the visitors, who made their escape as precipitately as they possibly could. 
Somehow this married working man with a large family  of nine managed to keep things together, a tribute more so to his wfe Joanna.
He would walk the many miles to preach, more amazingly set in motion the building of three chapels, one and that with no property committee to advise or a Manchester to encourage or dampen the vision. 
Bethel Chapel around 1830 was the first. The second Three Eyes  (Kerley Downs) remains open and beautifully preserved with frequent worship wthin its walls. It was re-dedicated on June 1, 1984 as a memorial to Billy. It is beautifully sustained by the Billy Bray Memorial Trust. The third, Great Deliverance, in the village of Caharrack, was opened around 1840. Sadly it has long ceased. Wright speaks of a covered shell seen in a field where it has become a cowshed. Tragic.
Not surprisingly,I have  been unable to interview Billy, but his words are found in the best known of books about Billy, The King's Son by F.W. Bourne, a paperback that has passed its fourteenth edition. According to Michael J.L. Wickes in his book  'The West Country Preachers' (Jamaica Press) it became a Victorian best-seller with an estimated thousand copies a month being sold for some thirty years from its 1877 publication. It was even translated into Japanese. Michael Wickes claims  it has "generally influenced the spiritual development of people throughout the world." A more recent in-depth study of this eventual unorthodox preacher, given to outbursts of singing, and even dancing, is found in the 2004 published Billy Bray In His Own Words – Cornish Miner – Dancing Preacher' (Highland) by Chris Wright. That author questions some of Bourne's work, even  aspects of the much told and loved story of how Billy found a pulpit for one of the eventual three chapels he had built. Whatever the persuasive reasoning of Mr Wright the Bourne version remains in common lore. Wright found source material from Billy's own journal of 49.000 words with no punctuation, and from a number of books and periodicals of the 19th century where there is reference to the Cornishman. Wright warns against assuming correctness of some  entries on Google, especially if you tap in "Billy Bray" + Cornwall' and bring up several hundred sites. Inaccurate information and descriptions  abound. Elsewhere, even the great  John Betjaman was capable of historical error when he said Billy founded the Bible Christian movement.
Billy even managed to find himself described in the celebrated book by William James, 'The Varieties of Religious Experience as "An excellent little illiterate English evangelist."
Cover words on the front of the Wright book seem most apt: "This 19th-century Cornish miner's journal shows how a rough diamond with his down-to-earth expressions, became a much-loved ChristIan Leader." Wickes  says Billy's witty sayings, his humour, and his simple faith and personality can be summed up in Billy's saying:" If they were to put me into a barrel, I would shout glory put of the bung-hole." His joy in the Gospel sets the bar for anyone who profeses Christ
First prnted in The Methodist Recorder., London.
MUSIC
GOSPEL IN ROYAL CIRCLES PLUS RY COODER GOES BIBLICAL AND CALLS HIS ALBUM "THE PRODIGAL SON"
That British royal wedding seems a long time ago , but outside of the 'loving couple' and the continuing magazine pictures of the day, it will certainly be kept alive by warm memories of the Kingdom Choir and their vocal arrangement and stirring performance of the classic song "Stand By Me' with its lyrics long loved in black gospel circles. Karen Gibson, the choir's conductor, is no stranger to gospel with extensive experience with vocal groups and choirs spanning some 25 years.  For media-land it seemed astonishing that a gospel choir performed in a stately worship place, but such in general terms it is hardly new with St Paul's for instance a long-time friend of gospel and jazz, especially in recent time when the Revd. Lucky Winkett was assoicated with that famous church.  On another level there is either an elitist  musical view in mind or one touching on racism.As for 'Stand By Me' some 400 recordings are there for the listening. In hit-parade terms Ben E  King, associated with the Drifters has arguably given the best known recorded version, although that said, there is a great version by  Maurice White, known for his vocals with Earth, Wind & Fire that reached number six in the US chart of the time. Gospel lovers know that was a song from The Staple Singers upon which King based his. Lyrics come from the revered US gospel singer and writer Charles A Tindley. This is a slow heart-felt version which has a far more emotive  slow burning interpretatio, as indeed a heart –felt version by Elvis Presley located on his album 'Peace in the Valley." Doubtless soon a album from the choir but for now Decca say they will digitally release a recording of the entire wedding.
Oh, the word  is "Wow!' –  vituoso guitarist Ry Cooder goes religious. Cooder has so many brilliant albums in his catalogue, and arguably is best known for exploring the music of many countries, especially  Tex-Mex to Cuban bolero.
Much of his career has been spent exploring roots music, in other words delving back to how it was for people to pick up a guitar and sing without recourse to a recording studio.
His album listing starts in 1970 and to choose any as a recommendation if you are new to his output is diffiult, but that said, hear his " A Meeting by the River' from as long back as 1993 with its huge melodic statements. That said you could start now and work your way back. Luke 15 provides the album title: The Prodigal Son (Fantasy). However do not imagine for one moment that Cooder is running his eyes over worship songs. Rather the artist explores faith as it has been sung and felt by US South, blues artists. Here he digs depth rather than the immediate, and so he moves into dismantling and re-assembling gospel, blues, folk and bluegrass.
In this his first album in six years, there are some originals, but otherwise songs come from such legendary people like Blind Willie Johnson, The Stanley Brothers and Blind Roosevelt Graves. Cooder says he is offering "a deft commentary on our ailing moral state."  In playing these songs he speaks of finding a` "reverence" and he recalls his old Sunday school teacher saying "We don't want to teach religion, but instil reverence." He has some rollicking tracks, as the second cut "Shrinking Man" or the boistrious  "I'll Be Rested When the Roll Is Called" and which is one of several songs dealing with death and heaven. Another is the slowish moving cut "Harbor of Love' of ships and boats with the saved, and not to be saved, that somewhow navigate the River Jordan, and the seeking of the "harbour of love.: Down the American South amongst the poor and disadvantaged there is not time for expecation of earthly finery.In blunt fashion  the song "Gentrification" tells it straight -  the heaven bound will not be among those who steer a rocky earthly path in "jewel encrusted high heel shoes."  The big number is a six minute epic "Jesus and Woody." There and in the final up-beat track "In His Care" we roll along with here, as elsehere, some superb guitar, and a refrain in the latter that begs, as it gets, a singa-long. For another Cooder quote as he has put together this fine set:" I do connect the political/economic dimensions with inner life of people, since people are at risk and oppressed on all sides in our world today." The US monthly Roling Stone says things well, when in describing this latest from Cooder as "fuelled by a mix of off-beat humor and righteous crankiness, crams references to climate change, third-world sweatshops, gentrification and fascists" and for the latter go to the already mentioned "Jesus and Woody."
In the more straight Jesus Music stakes there is the band Zealand and their debut album Liberated. (Sans Social Media) It follows an EP, Zealand Worship that goes back to 2015. This Tennessee outfit carry little of their home base. They sound like any contemporary JM outfit from wherever, and on hearing this release I kept thinking who do they sound like, perhaps too many to be pinned down.  This is immediate from the first cut "Spirit Sing.' They just sound contemporary, and offer little new outside of sometimes clever track embellishments on the music score. That said they do it well. The stand-out track  'Sanctuary' goes against the more vibrant stadium sounding cuts, and gives better room to the lead vocalist. The group is headed by Phil Joel who once sang with the excellent Newsboys, although connection with their sound is not too evident. Native New Zealander Phil  says "the heart behind this album is to see people – from the earliest age possible – become excited about life." He talks of us being part of a bigger picture with a meaning beyond our ownunderstanding " And adds: "it's why we get emotional when babies are born or feel our chest swell when we sing our national anthems at football matches. It's the deep breathing that happens when or focus moves beyond or vision and we get to see and be part of something divine that causes our spirits to sing aloud and whether we know it or not, it's in those momemts that we are connecting with God. It defies our senses yet at the same time it fills or senses." At the moment they tour the US with Europe, I'm told in view.
OBIT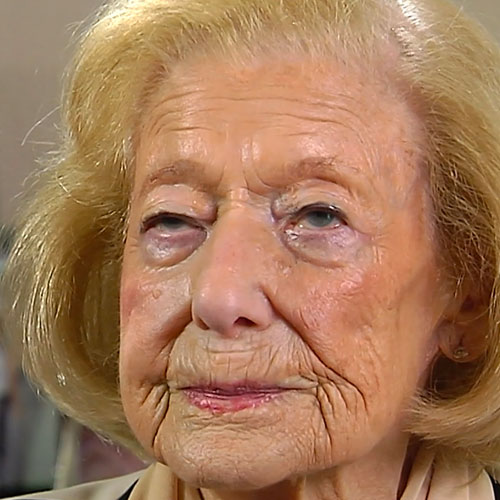 June 7 sees the passing at the age of 95  Gena Turgel. The holocaust survivor cared for Anne Frank as she died of typhus in the Nazi concentration camp.
Arts Centre Group

THE JACK CLEMO POETRY COMPETITION 2018
ABOUT JACK CLEMO
Jack Clemo, 'Poet of the Clay', was one of Britain's foremost poets. Labelled 'one of the most original writers of our time' by the Sunday Times, his work combined an uncompromising Christian mysticism with stark images of the working-class Cornwall he loved so much. 'His visual sense and musical ear would be remarkable in any poet...we can truly call him a visionary poet' (Elizabeth Jennings) and this vision is all the more remarkable because Jack Clemo had been blind for 25 years and deaf for 40.
JACK CLEMO AND THE ARTS CENTRE GROUP
The Arts Centre Group is a national association of Christians working professionally in the arts and media. Jack was a member for many years. When he died in 1994 the decision was made to inaugurate an annual poetry competition in his memory. A bequest was left to the ACG by Jack and was used to commission a sculpture from fellow ACG member Iain Cotton, made from Cornish stone, which is held by the winner of the competition for one year.
THE COMPETITION
The competition continues to attract entries from around the UK and beyond.
The primary aim is to encourage poetry per se. We wish to see Christians writing better and better poetry and that poetry should not exist in some kind of ghetto land, but it should be out there in the forefront of artistic forms roaring away and making its presence felt.
In addition to holding the sculpture for one year the winner will receive a cheque for £100. There is a monetary reward of £75 for the second and £50 for the third. The winning entries will be posted on our web site www.artscentregroup.co.uk.
THE AWARD OCCASION
The awards are presented by someone prominent in either literary, religious or media fields. In 2013, at the last competition, we welcomed the Bishop of Truro, previous to this Ruth Gledhill, then religious correspondent of The Times. The 2018 Awards occasion will be on September 29. 2018.
HOW TO ENTER
Entrants may enter up to three poems each of up to 40 lines in length. The subject matter this year should in some way spin off the sentence
"Those moments we always come back to".
For a copy of the application form, click here.
Entries should be sent if possible by email to competitions@artscentregroup.org.uk, otherwise a single sided hard copy by post to the office. The application form needs to be printed off, completed and sent by post to the office together with a cheque. Alternatively payment may be made by card on this website using the Donate button on the left and selecting 'Competition' against 'Order Description'.
Do ensure you have a copy of your entry
Specific Terms & conditions of Entry: Poems should not have been personally published in book form or in ananthology of writers. Copyright of the poems will remain with the author. The author gives non-exclusive permission to ACG to publish their prize-winning entry on the ACG's website and in the ACG's monthly newsletter. There will be no other form of publication by ACG without the author's permission. All publication enquiries, whether from ACG or from a third party, will be referred to the copyright holder.
CLOSING DATE FOR ENTRIES IS  14 AUGUST 2018.
NOTICE BOARD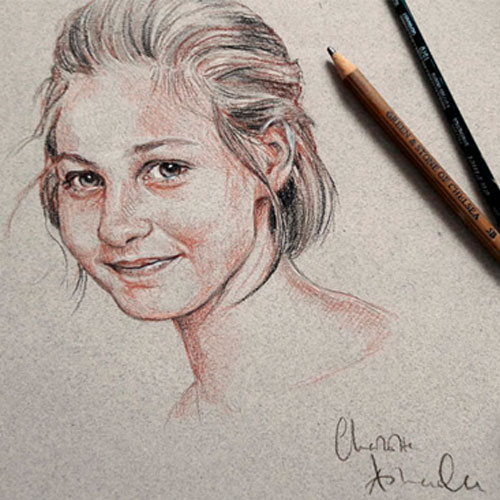 CHARLOTTE ASHENDEN - Unveiling Arts Festival
7pm Friday July 6th - 7pm Sunday July 8th
Visual artist Charlotte Ashenden, will be participating in The Unveiling Festival. The  concept of the festival is to present the character, indeed the heart, of God and to present the Gospel through the creative arts. The theme for this year's arts festival is "Grace". With the belief that the creative arts are a powerful medium for sharing ideas and touching hearts, Unveiling will present a  high standard of artistry across music, dance, photography and other forms.
The Engine Room, Unit A Eagle Heights, Lebus Street, Hale Village, Tottenham, London, N17 9FU  
Book here:  https://tinyurl.com/ybeyuqls
For more about Charlotte's work please visit:
http://www.charlotteashenden.com/

 ANTHONY HODGSON / JONATHAN EVENS Exhibiting In Commission4missions Pilgrimage Exhibition
commission4mission's next exhibition will be at St Saviour's Church (25 Sandpit Lane, St Albans AL1 4DF) for the Alban Pilgrimage. Entitled 'Pilgrimage', the exhibition runs from 23rd – 30th June (9.00am – 5.00).
 https://www.commission4mission.org/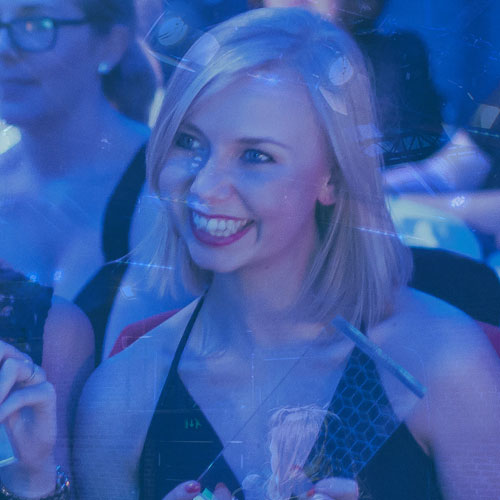 PREMIER DIGITAL AWARDS AND CONFERENCE
3 November 2018
10am-5.20pm The Brewery, Chiswell St, London.
32 sessions delivered by over 40 contributors covering how to use digital tools, their impact on theology and more. There will also be opportunities for networking.
For more information and to book tickets please visit: 
https://www.premierdigital.info/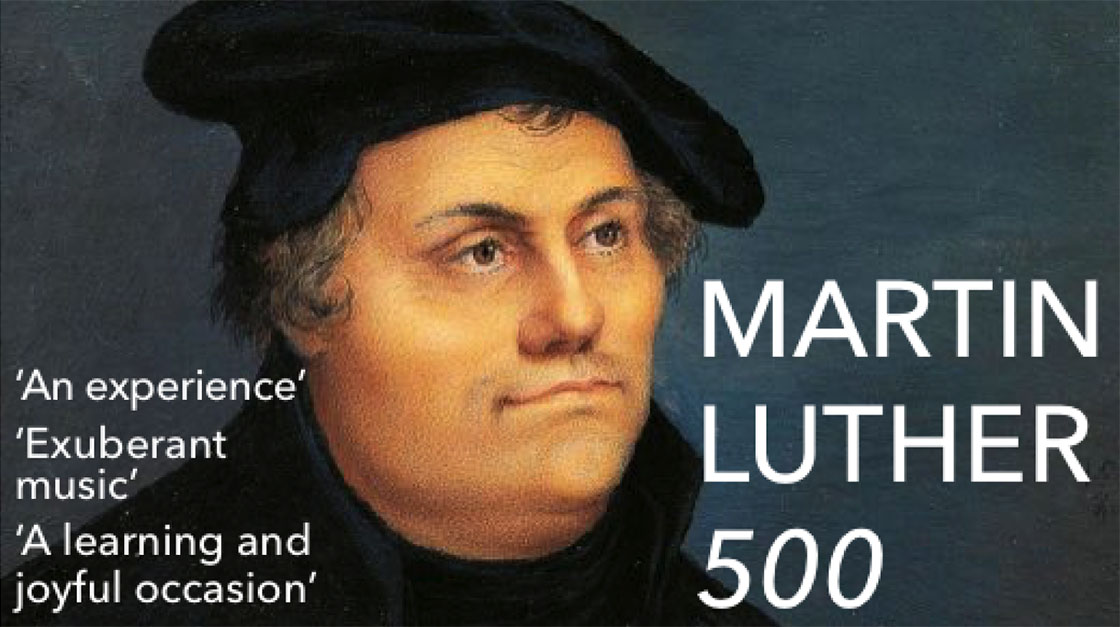 MARTIN LUTHER 500
An up-date from previous listing on publications issued during this 500th year.
A  BRIEF HISTORY OF THE REFORMATION:  DAVID HILBORN.  IDEA MAGAZINE  JANUARY/FEBRUARY 2017 p 22ff
A LOOK AT LUTHER  MARK WOODS METHODIST RECORDER SEPTEMBER 15 2017 O12.
ALL THINGS MADE NEW: WRITINGS ON THE REFORMATION  DIARMAID MacCULLOCH (ALLEN ~LANE)
BEYOND LUTHER:  DAVID THOMPSON  REFORM MAGAZINE: MAY 2017 P 31FF
BRAND LUTHER : ANDREW PETTEGREE (PENGUIN)
CELEBRATING MARTIN LUTHER.:NORMAN WALLWORK. METHODIST RECORDER : AUGUST 4. 2017. P4
CREDO. JOSEPH LOCONTE. :THE TIMES. OCTOBER 29. 2017. P 84
DOES JUSTIFICATION BY FAITH STILL MATTER? CALVIN SAMUEL. IDEA SEPTEMBER/OCTOBER 2017. P 20.
EDITORIAL: STEPHEN TOMKINS REFORM MAGAZINE FEBRUARY 4 2017. p4
EDITORIAL – PETER LYNASS. IDEA. SEPTEMBER/OCTOBER. P3.
EVANGELICAL TIMES october 2017 Numerous articles from the magzines standpoint of reformed faith
FIVE CENTURIES ON: PETER STANFORD. THE OBSERVER. MARCH 19. 2017. P31
GENERAL REVIEW OF VARIOUS TITLES, THE WORLD TOOK SIDES: DIARMAID McCULOCH. LONDON REVIEW OF BOOKS AUGUST 11. 2016. P 25ff.ij
HERE I STAND: REPORT. 2.700 AT WESTMINSTER CHAPEL. FEBRUARY 2017. DR. MARTYN LLOYD-JONES. EVANGELICAL TIMES P.5.
HOW HAS THE REFORMATION CHANGED SOCIETY? SARAH WILLIAMS. iDEA MAGAZINE. SEPTEMBER/OCTOBER 2017. P 16.
HOW IT ALL BEGAN: JUDTH ROSSALL. MARTIN WELLINGS. JONATHAN DEAN, DAVID CHAPMAN. METHODIST RECORDER. JANUARY 13. 2017. 11ff
LAW AND GOSPEL: JOHN J.MURRAY. EVANGELICAL TIMES. AUGUST 2016. P10.
LUTHER AND THE REFORMATION: Bishop PETER STEPHENS.  METHODIST RECORDER October 27. 2017. P17
LUTHER'S HISTORIC ACT  JUSTIN WELBY LONDON EVENING STANDARD OCTOER 27. P16HUIK
LUTHER 500. FIVE TALKS. EDITED JOHN BUTLER (DIOCESE OF CANTERBURY)
LUTHERAN LEGACIES: SIMON HEIGHES. BBC MUSIC MAGAZINE.
LUTHER'S REFORMATION GANG. VARIOUS SCHOLARS. MAY 2017 BBC RADIO 3.
MARTIN LUTHER AND THE INVENTION OF THE REFORMATION:  PETER MARSHALL (OUP)
MARTIN LUTHER CATHOLIC DISSIDENT.:PETER STANFORD. (HODDER).
MARTIN LUTHER, CATHOLIC HERO.
PETER STANFORD.:REFORM MAGAZINE MAY 2017. P15FF
MARTIN LUTER: HIS CHALLENGE THEN AND NOW. P. FINTEN LYONS. 0SB.
MARTIN LUTHER  RENEGADE AND PROPHET :  LYNDALE ROPER (BODLEYHEAD)
MARTIN LUTHER: VISIONARY REFORMER  SCOTT H. HENDRIX. (YALE)
MRS LUTHER AND HER SISTERS. WOMEN IN THE REFORMATION. DEREK WILSON (LION)
MARTIN LUTHER 500   TONY JASPER (DRAMA)
PRAYER, MEDITATION AND SPRITUAL TRIAL. LUTHER'S ACCOUNT OF LIFE IN THE SPIRIT. GORDON ISAAC
PROTESTANTS  ALEC BRIE (WILLAM COLLINS).
REFORMATION ANGST: LUCY WOODING. LITERARY REVIEW: MAY 2017. P7.
REFORMATION MARTYRS:JONATHAN LUXMOORE, CHURCH TIMES. JANUARY 6. 2017. P13
SPIRITUAL EXPERIENCE OF MARTIN LUTHER: GESA. THIESSEN. REALITY MAGAZINE, JANUARY/FEBRUARY 2017.  P 23.
THE LIFE AND TIME OF MARTIN LUTHER. MEIKE ROTH-BECK
THE READER    THE REFORMATION SUMMER 2017 VOL 117 NO3.
THE REFORMATION: WHAT DOES IT MEAN TODAY? : DAVID CORNICK, SAVI HENSMAN.TINA BEATTIE, ANDREW FRANCS. REFORM MAGAZINE. MARCH 2017. P21F.
THE REFORMATION: PETER MARSHALL (OXFORD)
THE REFOMATION:  CANON ALAN BASHFORTH.TRURO CATHEDRAL NEWS. SEPTEMBER – NOVEMBER P4.
THE SOUL OF DOUBT: THE RELIGIOUS ROOTS OF UNBELIEF FROM LUTHER TO MARX  DOMIJIC ERSOZAIN
RGW EUNAWAY NUN OF THE REFORMATION  CHARLOTTE WOODFORD CHURCH TIMES APRIL 28. 2017. P 18.
THE TWO MARTINS: A PLAY  BY TONY JASPER 2005.
TO GAIN AT HARVEST   PORT RAITS FROM THE ENGLIH REFORMATION JONATHAN DEAN
WHAT DID TH REFORMATION DO FOR US? MICHAEL REEVES. CHRISTIANITY.OCTOBER 2017.p34ff.
WINDOWS INTO THE REFORMATION, REVD CANON DAVI MILLER.TRURO CATHEDRAL NEWS. SEPTEMBER-NOVEMBER. P 5.
On Octpber 19  BBC R4 carried Reformation: Europe's Holy War. ~In this David Starkey says the Protestant Reformation unleashed terror and holy war across Europe.
Web sites" WWW.CTE.ORG/UKGROUPS/285452/HOME/RESOURCE50500TH_ANNVERSARY_of/CTE_Presidents_statement/CTE_Presidents_statement.aspx     from the Presidents of Churches Together.
 
www.reformation500.uk     from the LUTHERAN COUNCIL of Great Britan.
Garth Hewitt: From Garth
The God whose name is Mercy
As I have been doing gigs recently I have found that people are very conscious of the quantity of problems around the world and indeed in our own community. So I thought with this newsletter I would offer a few lyrics and prayers and pieces of liturgy that might help us as we grapple with some of these issues.
We have recently had Trinity Sunday (27th of May). I'm fond of Trinity Sundaybecause it says something important about the character of God. When I wrote my book Towards the Dawn I subtitled it "A journey through Easter to Trinity" and the publishers said could we call it Pentecost instead of Trinity as people don't know Trinity! (Pentecost is the Sunday before). I accepted that as I think their point was valid, but I still ended the book with a section on Trinity called "Trinity - we believe in a communal God."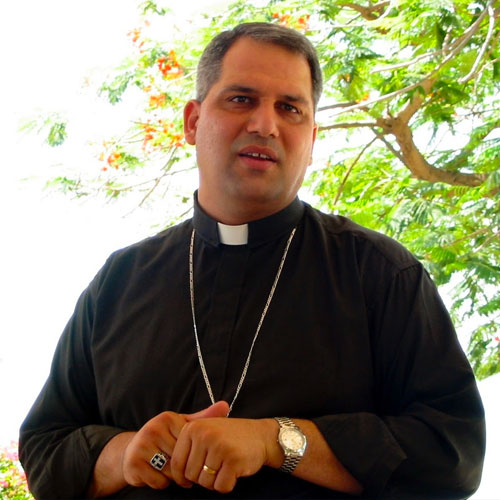 Palestinian Israeli Anglican priest Fuad Dagher
In that section, I quote from Palestinian Israeli Anglican priest Fuad Dagher, who is the parish priest of St Paul's Shefa-Amre in Galilee. He said this, "We believe in a communal God - a God who is able to live with the three images, Father, Son and the Holy Spirit. We see this as a direct message as to how we are to live out the principle of community because we believe in a communal God. We live in a small village called the world and we are citizens of the same village and we have to learn how to live in communion with each other. We are called to make our planet a better place in which to live."
I ended the book with this prayer about Trinity:
O holy Trinity, God of community, 
Open our eyes to your ways 
Open our hearts to your love 
And open our minds to your attitude 
Where all are invited 
And all are welcome 
And where the healing hope of the Easter gospel 
Becomes a reality 
May we make the ways of God visible in our world 
Walking away from the excluding views of the past 
Walking away from actions that divide and mistreat others 
And walking away from violence 
Then, strengthened by the loving spirit of Pentecost 
Let us live and work to make real the values of your community 
And your peace. 
Amen
Yo Creo en Nicaragua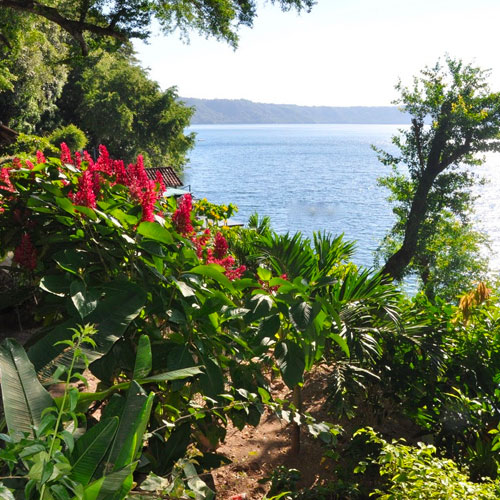 the beauty of Nicaragua
Many of you know that at Amos Trust we have found that our partners in Nicaragua have been our mentors and taught us very much about communities that make a difference. In the Against the Grain concert tour at the moment I have been doing the song Yo Creo en Nicaragua (I believe in Nicaragua) early on, as a place of hope and example to encourage us.
But over the last few weeks, to our shock and surprise, protests and demonstrations in Nicaragua have been broken up with considerable violence, leaving over a hundred killed and many injured.
Our partners, CEPAD (a council of churches relief and development agency) have asked us to write to President Ortega, which we have done, expressing their concerns.
So for the concerts I have needed to write a new verse for Yo Creo with these words:
These are uncertain times – there's a crisis in the land 
Protestors are dying – and others wounded 
Pray for justice to return – pray for healing – pray for hope 
Pray for peace to come back to Nicaragua
And the audiences have joined in the chorus:
Yo creo en Nicaragua (I believe in Nicaragua) 
Yo creo en los niños (I believe in the children) 
Yo creo en el mañana (I believe in tomorrow) 
Yo creo en Nicaraga
This has been our nightly prayer for our partners and those who mean so much to us and to the country of Nicaragua. 
This version of the song was filmed at my recent concert in Broadmayne 
and you can see it here.
To the God whose name is Mercy
I have also been working on a song for the next album(!) called To the God whose name is Mercy. Pope Francis has written a book with this title and it's an important reminder of the character of God; and then I have used some words from Thomas Merton for the first verse. Thomas Merton was a great advocate of peace.
The song is a reminder of the generous character of God that calls us to live out the ways of peace and hope.
To the God whose name is mercy 
To the God whose name is mercy 
To the generous God of mercy 
We take our stand with you
So tell the earth to shake with marching feet 
Of messengers of peace 
Proclaim my way of love 
To every nation and every race 
Show mercy and show love
To the God whose name is mercy…
Let old ways be over – no more hate 
There shall be no more war 
My people shall be one 
To every nation and every race 
Show mercy and show love
To the God whose name is mercy… 
To the God whose name is mercy 
To the generous God of mercy 
We take our stand with you
Prayers for Peace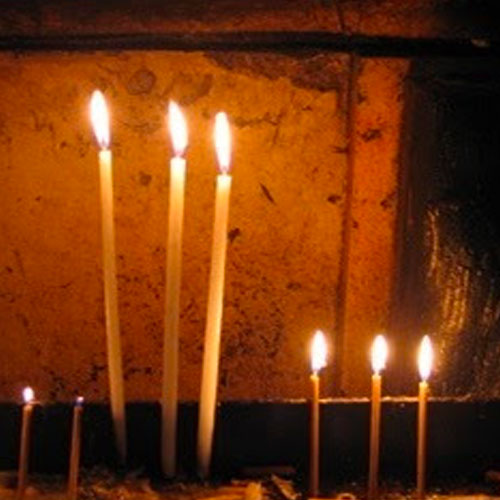 So a couple more prayers for the wounded places in the world and let's not forget our own communities suffering under the results of austerity and also of "hostile environments". Also I'm very conscious of the pain of the Palestinians at this time, and I keep hearing a voice in my mind from the film I made called Bethlehem Hidden From View - it is the voice of Liberation Theologian Naim Ateek, who appears right at the end of the film. He speaks with prophetic power and says, "Future generations will ask – why were you silent?" So as we pray these prayers let's think of what actions we might do, be it letter writing or speaking, so we are not the silent ones.
Prayer for Peace in the Wounded Places
Vulnerable and wounded God -
 
We pray for peace in the wounded places of our world.
 
Some have problems so great 
that we are tempted to despair
 
and feel they can never be solved.
But may we never lose hope.
We are the community of resurrection 
So lift our spirits - renew our vision and particularly give us strength 
to support the peacemakers in those places that are suffering.
May we be those who refuse to walk by on the other side - 
And be those who build links of love and support. 
Vulnerable and wounded God
 
We pray for peace in the wounded places of our world.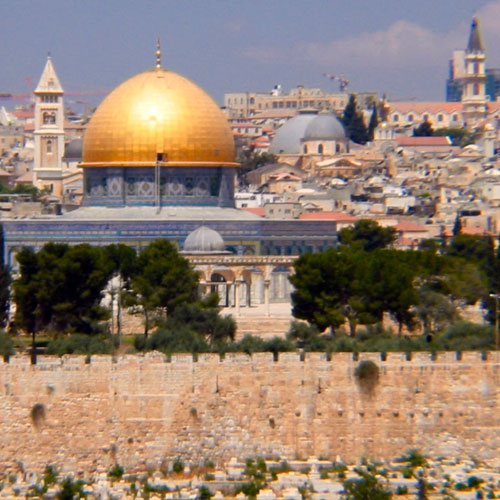 To see Jerusalem being made a city that divides and excludes is very painful, and this is a prayer for peace in Jerusalem and the land once known as holy 
written by Gerald Butt and adapted for these times
A Prayer for Peace in Jerusalem and the Holy Land
O Lord soften the stone hearts
 
Of those who preach and practice 
Intolerance and bigotry 
As the sun's setting glow
 
Softens the stone walls of your Holy City, Jerusalem. 
Lord, the rocky hills, the valleys, 
The deserts and the sea shores 
Are filled with the echoes of centuries of pain;
And to this is added the pain that excludes and divides today. 
Lord, bring peace and justice to Jerusalem 
And to every house and village. 
Bring peace and justice to Gaza 
Comfort the wounded and the bereaved 
And the mothers who fret and mourn. 

Lord, keep strong the twisted old root
 of the olive tree, 
And protect the young vine. 
Lord of water and stone, of bread and wine, 
Lord of resurrection,
 
Feed hope, and bring peace,
 
To the wracked but beautiful Holy Land.
Garth's prayer for peace for Jerusalem - he sings 
Ten Measures of Beauty (Pray for the Peace) 
at Haworth, West Yorkshire, May 2018
If you might be interested in hosting Garth in concert in your church or venue please email isobel@amostrust.org for more details