July 2018
CRISIS IS PUBLISHED  MONTHLY AROUND THE THIRD WEEK OF EVERY MONTH BY TONY JASPER AND IS OFFERED FREE. FEATURES ARE WELCOMED AND SHOULD BE SENT TO tony.jasper@btinternet.com. CRISIS OFFERS COMMENTARY ON THE ARTS AND BEYOND FROM A CHRISTIAN PERSPECTIVE. SHOULD YOU NOT TO WISH TO RECEIVE PLEASE EMAIL SAYING THIS IS YOUR INTENT.
BOOK REVIEWS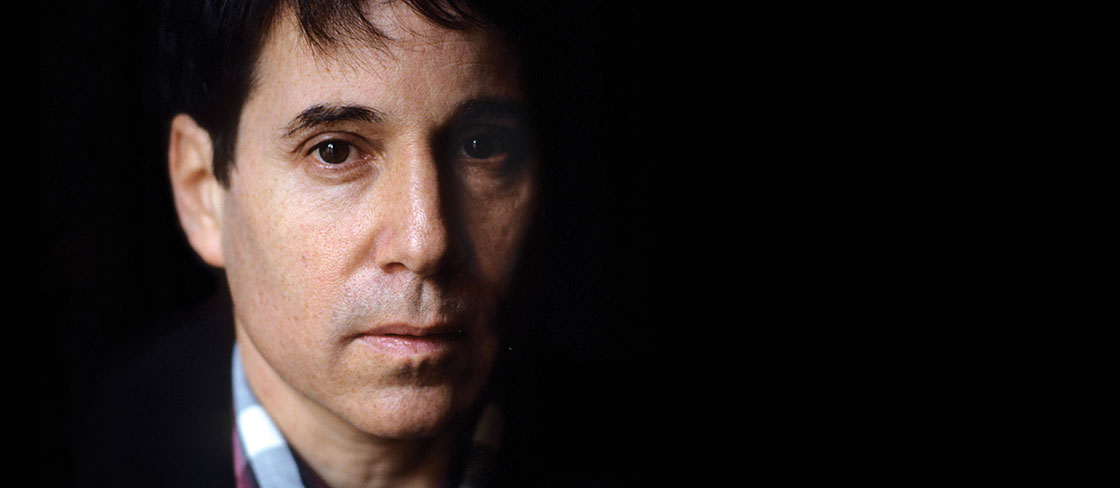 BOOK ONE
Paul Simon
Robert Hilburn's, new biographical   'Paul Simon the life' (Simon & Schuster. £20) is an authorised study of the great singer songwriter, whereas a previous recent study 'Homeward Bound – The Life of Paul Simon' by Peter Ames Carlin (Constable. £20) published in 2016 was not. That can make for difference. As I well know from some of my own authorised biographical adventures you can be subject to all kinds of strictures, and gentle persuasions not to mention this and that.  The smiling, hand on your shoulder tells you in polite manner that the artist wishes you and the world to see through say 400 pages the best side of themselves.  For all that, Hilburn – the Los Angeles Time's chief pop critic for in excess of  30 years is an engaging writer. Text moves smoothly along, and yes there are pages on Simon's tempestuos relationship with Art Garfunkel, insights into recordings, and yes reflections on disaster moments, such as his 'One-Trick Pony', film and album, but constantly intruding into the endless factual data, there is the Paul who often is depressed, anxious and uncertain.
I once interviewed Paul, and what was an intended twenty minutes became several hours. He was lonely, seemingly stuck with nothing planned, and willing to talk faith, his faith, Jewish faith, and his fascination like that of the late Leonard Cohen with the person of Jesus. It's on the 'faith' level that Hilburn lets us down, although in fairness he may not have been interested in this area. Hilburn does mention Simon and religion, but it's  'depth' that is absent. Still he does remind us that Simon in 1972 turned his hearing of music to southern gospel and R&B, and he loved the Staple Singers rhythmic "I'll Take You There."  And he wanted to record with the musicians on that record. He does bring to the fore the extraordinary moment from a Christan perspective when he invited the fine Gospel outfit The Jessy Dixon Singers to be on stage with him, and let them sing abut Jesus. He saw this youthful outfit ideal vocal accompanists in the studio. Simon also became interested in the  (Dixie) Hummingbirds, and they would sing two tracks on the second solo album, one of which is "Loves Me Like A Rock". They come from the "hard gospel" quartet style of Gospel's golden age in the 1940s and 1950s. As a group with inevitable changes of personnel they've been around for some eighty years. The Jessy Dixon Singers would also sing that song with Simon, as to  his most popular song "Homeward Bound". But why did Simon have this fascination with Gospel? Why was he interested in Jesus? Carlin gives little clue, and nor does Hilburn. However there has to be space for "Bridge Over Troubled Water" song and single  and album of the title given ita one of the all-time best selling record releases, and a title given to countless interpretations from so many artists. You can travel between pages 141 and 153 for a hefty whack of reference. And here we do learn a little of how Simon had heard Gospel from teenage days and "loved the emotion of the singers and songs." In the context of 'Bridge' it was his hearing The Swan Silvertones and especially being gripped by their singing the spiritual "0h Mary Don't You Weep."  It was a time when Hilborn notes "His rule continued to be: "Never set put to write a song by picking a theme; let the music itself lead the way." It appears And he notes how the group's lead singer, the Reverend Claude Jester interjects the line:"I'll be a bridge over deep water."0ddly this co-incided  with difficult times. Simon says;" I was feeling weary because of the problems with Art and other things. I was also feeling small."
But Hilburn does mention his meeting with Juith Piepe in London and the eventual spots on the then programme 'Five to Ten" in which an artist on the then BBC  Light Programme could sing a song and utter some thoughts. It had onsiderabld audience and was invaluable for making thousands aware of this so promising young singer-siongwriter. It was the BBC Religious Department that pushed hard for Simon, especially enthusiasm from Roy Trevivian. There is a whole chapter on the fabulous 'Graceland ' album and inevitably the clash with the UN Special Committee Against Apartheid, of performing to the largest racially mixed crowd in Zimbabwe, utilising African musicians. "I came out onstage and saw the stadium packed with white and black people, and it was a dream that I have carried around with me for years."
Simon sometimes spoke about an "imaginary friend who accompanied him and often whispered things in his ear – things, he suggested, he might not have consciously noticed but that provided interesting lines or images."
For a more considered 'Simon and Faith' treatment I point to 'The Now Generation' by Dennis   Benson (John Knox Press) but then it was published in 1969, so here we are over 40 years later, and so Hilburn's book.  So here is Simon with three  marriages but loves and break-ups treated politely by Hilburn, a Simon trying to lose connection with Art, perhaps with 'chips on his shoulder' and after all, as Hilburn reminds,there was a re-recording of an entire reunion project with Art that was calmly made into  a solo Paul set entitled 'Hearts and Bones.' Apparently Hilburn took two years on this project  with his copious sources and notes.  It makes a good read.
Tony jasper: Previously carried in The METHODIST RECORDER UK
TOP TEN SIMON ALBUMS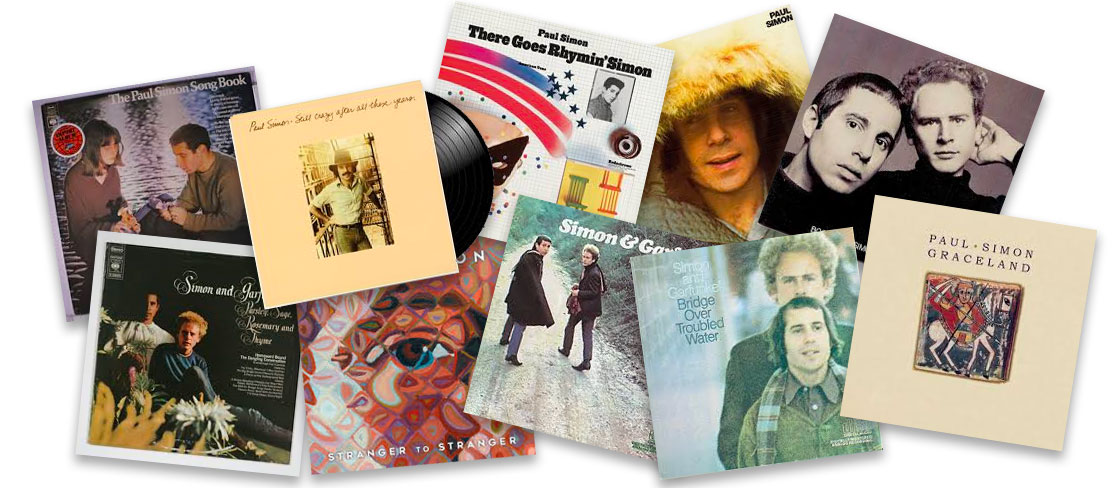 The GUARDIAN'S G2 on July 13 printed a top ten of Simon albums as listed by Alexandra Pollard
* with Art Garfunkel Any thoughts?
10  1985 – The Paul Simon Songbook.
9 1965 Parsley, Sage, Rosemary and Thyme. *
8 1975 Still Crazy After All These Years.
7 2016  Stranger to Stranger.
6 1973  There Goes Rhymin' Simon
5 1966 Sound of Silence *
4 1972 Paul Simon
3 1968 Bookends. *
2  1970 Bridge Over Troubled Water *
1  1986 Graceland
BOOK 2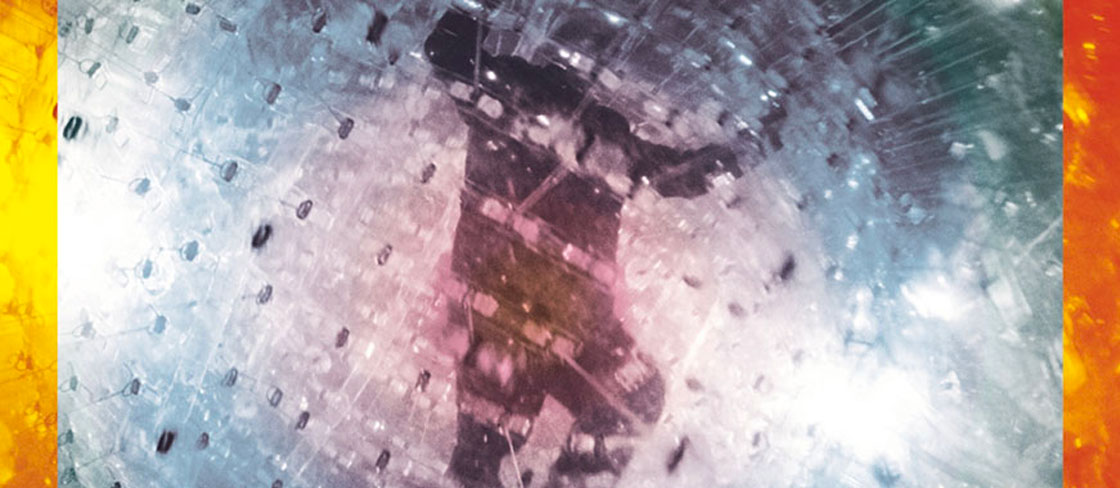 Peter Gabriel/Genesis
With a surprising number of religious references, Paul Hegarty's book Peter Gabriel – Global Citizen (£9.95) provides for the reader some absorbing insights into the one-time
Genesis group member, vocalist and principal lyricist, who would eventually forage with considerable acclaim a solo career with global ramifications.  This is the music man who recorded the soundtrack of Martin Scorsese's, The Last Temptation of Christ (1989). In pop terms, among many, the classic 'Solisbury Hill,' the gem with Kate Bush 'Don't Give Up ', and claiming a place in any list of 'great' singles, his  'Biko' – a seven minute tribute to apartheid fighter Stephen Biko, where as Hagarty says there came for Gabriel a "merging of the personal and political."(p. 90).
As such the book is not a straight Genesis - Gabriel pop history narration, although anyone interested in this aspect of the star from Woking will not feel short-changed. Hegarty gives hundreds of record facts and fascinating observances. At base this is a welcome new addition to a fascinating set of books published by Reaktion in its Reverb series. The series explores how our cultural and historical understanding of times and places may help us to appreciate a wide variety of music, and vice versa.
However a wide brief can leave certain areas relatively untouched in the pecking order of consideration And so in this absorbing book where Hegarty examines in detail how he believes Gabriel felt at all times and in all places, expressed especially through the songs on his albums, he does not say his subject has been married twice and is father to four children, as if those two things hardly exercise a demand on Gabriel's emotions and time itself.  Is it possible they did not some way eat themselves into his thoughts and music, even time?
Futher, while Hegarty mentions Gabriel's respect for the admittedly super album from King Crimson, In the Court of the Crimson King (1969) there is little placing of Genesis within the wider musical drift of the late 1960s, and especially the early Seventies -  the music period that was simply astounding,  and  would say in the former bring into play The Beatles, Pretty Things, The Who, and The Moody Blues who were all into developing themes, testing the new and exciting stereo possibilities.  Supertramp were arriving, and in immediate cultural terms there was the art-school brigade,  the University graduates such as the all graduate members of Smile who became Queen.  Jon Anderson was delivering his shrill high voice with Yes, glam-rock arriving with the elegant seductive crooner Brian Ferry and the memorable Roxy, Pink Floyd active and moving from initial R&B orientation to mixed-media to a prototype psychedelic group.
Initially, Gabriel and music pals were 'young uns' at Charterhouse,  seen by a story-chasing press as a jaunty party of public school boys wishing to explore themselves, and world,  through musical expression, and in some cases, as theirs,  finding a record contract. Music was becoming intellectualised. It well suited Gariel. And so into the 1970s there came Genesis. Gabriel was 20 when the decade dawned.
Genesis would divide the music world, indeed a point made by Bob Stanley in his superb The Story of Modern Pop (Faber and Faber).  They were either seen as a "decent pop group with neat chord changes who mistook archness for intelligence with its rather patronising references, '" or the group defining rock opera, and where on the top 20 album Foxtrot they would include 'Supper's Ready' with desiccated organ and drum twiddles and a longevity of twenty-three minutes. The song would eventually becm an album title.
Put on stage audiences loved this kind of thing, often one felt giving respect because on occasions even in the music paper reviewer seats. and in after-bar conversation, there was an unsureness as to whether we were particpating in a new, higher form, and we were fotunate to be' there' or at best  ponder Gabriel's complex thoughts and theatrical acumen. As we followed from afar to fill music paper pages, there was Gabriel bringing us to view an ever-more-outrageous wardrobe of costumes. It was in its way great stuff.
I confess I had forgotten that Genesis had begun their album releases with a small play on their name, From Genesis to Revelation with its "folk-pop stying and predictable structures." At the time they were managed by a young Jonathan King whose fame then was running on a simple but effective single "'Everyone's Gone to the Moon". Before Lloyd-Webber and Rice had jotted down some thoughts, King wanted Genesis to make an album with songs loosely based on the Bible, as such seen as new and innovative - a concept album. In style, and vocals, King thought, a sound akin to the Bee Gees might be offered. Various sources produce a sale figure, but none exceeds the one that states calmly - 650 copies sold. Hegarty says  "the result was suprisingly bland while the misguided group choral singing persisted on two of the tracks that make up the album Trespass. The band essentially "disowned" the biblical theme album..
King would be removed from the recording throne, and the band motored for a lifetime with the Charisma label that favoured the more intellectual.  Because Heggarty does not seemed to have sat down with Gabriel we are none the wiser as to why Peter, and band, should in early times bat on a religious wicket, and why they should introduce themselves to the then heavy buying record market  with the Bible foremost. Perhaps they were simply a few years behind time, and if they missed out, then JCS would not.
By 1975 Gabriel had left and to many a surprise when drummer Phil Collins took the vocals, but it worked.
The writer is more helpful in his perusal of Gabriels religious allusions, and makes particular note of Gabriel's interest in William Blake, and spends nearly two pages (38-39) focussing on the song  'Supper's Ready' , reminding how here Gabriel again brings into play the Christian Bible. A few pages on he zeroes in on Gabriel's mutiple referencing  of Blake's, 'Jerusalem' and in terms of 'Apocalypse in 9/8' ( album Supper's Ready) the vision of a "host of mythical creatures and events summoned, like a superhero crossover event, leading into 'apocalypse' as foretold in Revelation.
'The Blood of Eden' brings in vocalist and Catholic, Sinead 0'Connor  and the Us album,and here (p. 162ff) Hegarty brings to play one of two extensive reflections upn Gabriels' religious imagery,  with some eight pages while the second rests in  almost six pages considering Gabriel and The Passion. Was this leading to some kind of Damascus moment for Gabriel? This time around Hegarty has a view,. "I am sure Gabriel was  very much interested in The Last Temptation of the Christ as a universal story only in terms of his humanity, saying  that 'normally' Christ is satanised with this halo and you donlt have a sense of humanity."     He adds"
Scorsese was determined to play Christ's struggle between humanity and divinity." In a liberal humanist perspective, the human is what unites, "a statement that the world can, as it were, live as one." Hegarty reaches page 200 before we advance into Gabriel taking on a more global vista. "he is haunted by the prospect of people seperating from the world, and of their world therefore becoming small and leading them to act on the threat of others." This is well worth reading, fan or not of Genesis or Gabriel.
Tony Jasper
This review was published in The Methodist Recorder. London UK. Details of this weekly paper can gained by writing to the email address given
THE JACK CLEMO POETRY COMPETITION 2018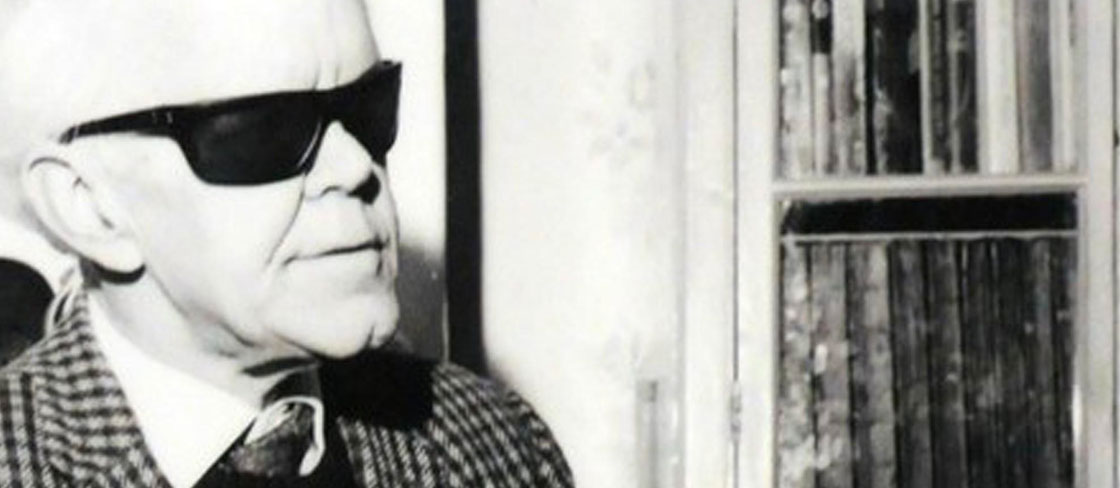 entry date extended
ABOUT JACK CLEMO
Jack Clemo, 'Poet of the Clay', was one of Britain's foremost poets. Labelled 'one of the most original writers of our time' by the Sunday Times, his work combined an uncompromising Christian mysticism with stark images of the working-class Cornwall he loved so much. 'His visual sense and musical ear would be remarkable in any poet...we can truly call him a visionary poet' (Elizabeth Jennings) and this vision is all the more remarkable because Jack Clemo had been blind for 25 years and deaf for 40.
JACK CLEMO AND THE ARTS CENTRE GROUP
The Arts Centre Group is a national association of Christians working professionally in the arts and media. Jack was a member for many years. When he died in 1994 the decision was made to inaugurate an annual poetry competition in his memory. A bequest was left to the ACG by Jack and was used to commission a sculpture from fellow ACG member Iain Cotton, made from Cornish stone, which is held by the winner of the competition for one year.
THE COMPETITION
The competition continues to attract entries from around the UK and beyond.
The primary aim is to encourage poetry per se. We wish to see Christians writing better and better poetry and that poetry should not exist in some kind of ghetto land, but it should be out there in the forefront of artistic forms roaring away and making its presence felt.
In addition to holding the sculpture for one year the winner will receive a cheque for £100. There is a monetary reward of £75 for the second and £50 for the third. The winning entries will be posted on our web site www.artscentregroup.co.uk.
THE AWARD OCCASION
The awards are presented by someone prominent in either literary, religious or media fields. In 2013, at the last competition, we welcomed the Bishop of Truro, previous to this Ruth Gledhill, then religious correspondent of The Times. The 2018 Awards occasion will be on September 29. 2018.
HOW TO ENTER
Entrants may enter up to three poems each of up to 40 lines in length. The subject matter this year should in some way spin off the sentence
"Those moments we always come back to".
For a copy of the application form, click here.
Entries should be sent if possible by email to competitions@artscentregroup.org.uk, otherwise a single sided hard copy by post to the office. The application form needs to be printed off, completed and sent by post to the office together with a cheque. Alternatively payment may be made by card on this website using the Donate button on the left and selecting 'Competition' against 'Order Description'.
Do ensure you have a copy of your entry
Specific Terms & conditions of Entry: Poems should not have been personally published in book form or in ananthology of writers. Copyright of the poems will remain with the author. The author gives non-exclusive permission to ACG to publish their prize-winning entry on the ACG's website and in the ACG's monthly newsletter. There will be no other form of publication by ACG without the author's permission. All publication enquiries, whether from ACG or from a third party, will be referred to the copyright holder.
CLOSING DATE FOR ENTRIES IS  14 AUGUST 2018.
CAUCUS NEWS LETTER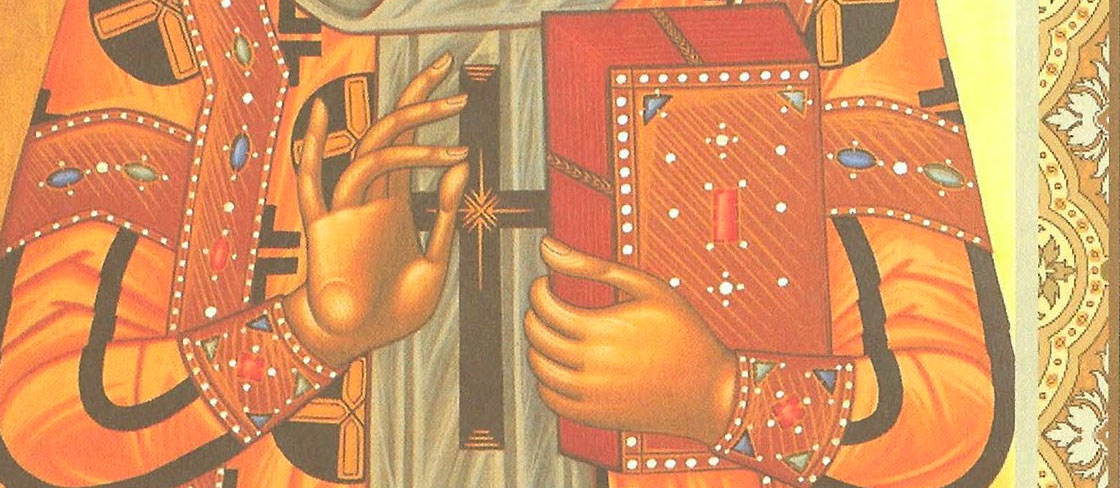 Dear Friends Colleagues and Supporters.
This June issue is predominantly concerned about the role of politics in what is revealed to be a growing problem of persecution of religious groups, globally; there are several important reports which highlight this and which reveal that the problem is getting worse, not better, despite diplomatic efforts, trade deals, and vast amounts of aid being poured into the countries most at fault.
At the same time the West is often failing the Christian victims of persecution: in the UK only one in 400 Syrian Refugees are revealed to be Christian despite their having experienced violence at the hands both sides including extremist groups whom the West funds trains and supports.
Official assessments of religious conversions as genuine or asylum-motivated are shown to be misguided and naïve and rebuilding the homes and villages of the dwindling Christians in Iraq continues to be left to charities.
In Iran four Christian leaders are set to begin 10-year prison sentences for running house church groups – and as Turkey lurches toward fascism there are mounting attacks on the tiny Christian minority in what was once the centre of the Eastern Byzantine Empire.
In Egypt there is a further rise in kidnappings of Christian women and girls who are sold into domestic slavery (and worse) across the Middle East. Plus more mob attacks on Churches and individuals despite the efforts of central Government to control extremism. Muslim activists again call for a reform within Islam itself to stop this cruel behaviour.
There is a thoughtful article on the way the West (including our highly biased media) demonises Israel - the only country in the Middle East where freedom from religious persecution is mostly assured.
In Pakistan, the recipient of a massive £2.3 billion in UK aid, Christians continue to be marginalized and persecuted in schools and communities although there are some positive signs.
South Sudan is the most dangerous country for aid workers as DfiD Minister reveals that 100 have been killed there since the conflict began in 2013.
But in China Government-facilitated attacks on Churches and on house church groups continues to grow amid a worrying change in policy.
Do feel free to pass this Newsletter onto friends and if any wish to be added to the confidential mailing list please invite them to contact me.
All blessings
Russell Blacker and colleagues – the Caucus for the Persecuted Church.
NOTICE BOARD
MAJOR CORNISH ARTS FESTIVAL 2020