CRISIS is published each month by Tony Jasper, journalist, broadcaster, author, public speaker and preacher. For details of his theatre work go to Jasperian Theatre Company, as also for a film on the Wesleys.
---

MUSIC
MIKE FARRIS
Stevie Winwood vocals two of the greatest 'faith' rock songs, "Can't Find My Way Home" and the sublime "In the Presence of the Lord" – both on the group titled album of Blind Faith. Winwood comes to mind as I hear Mike Farris; something in the thickness of voice added to his overall sound and feel that gives the thought..
One day this Autumn I had no albums by this US singer, and knew little of him, but now thanks to a friend Jeff Davis I possess  five, and to include the latest Silver and Stone (US: Compass), some of which you can savour on YouTube.
American songwriter-producer Buddy Mills says:  "Mike Farris has enough heart, soul, and power to light up a city." Absolutely!. On the newie Farris goes to his soul and R&B roots, keeps the big sound in his vocals and surrounds himself with ace musicians who ride powerfully beneath the powerful voice. So Farris is big time soul, but then there is soul's friend -  gospel. It is to the more overt gospel  extraordinary releases that this column has a major call.
For Farris it really kicked off in 2014 with Shine for all the People (Amazon) that won him a major US Award for the best gospel roots album of the year. Whereas he can sound like Al Green with sometimes soft endearing soul, at times on this he might be auditioning for AC/DC the a hefty Australian rock outfit. He is joined by the marvellous McGarry Sisters. There is a strong jazz feel that radiates a stomping burning beat. Soul man Mike is there on the beautiful song 'Mercy Now' which has a backing feel that at times almost rushes into the classic 'Abraham, Martin and John.' Yet actually the song belongs in the favoured listing of famous and favoured US country songs, and this one from Mary Gauthier.  "The Lord Will Make A Way Somehow'  by Hezekaih Walker is a much recorded number in funky contemporay gospel land. 'Power of Love' has a strutting feel with tasty backing as Farris does his Al Green vocal power.his is another class song. A miltary style backing takes us into 'How It Feels To Be Free' and owes much to the McGarry Sisters, and some splendid brass. – it's a farly hard rasping affair that says every man should be free. By the end if you've turned the volume up, shouted with the singers, you might just have strength to go out with the last song 'This Little Light' – and which is yes the familiar 'This little light of mine' and which has everyone being happy on the title line. Piano and hammond get an outing with the former letting in the piano player to run some frills on the white notes, and indeed everyone is on the act with potent drums along for the sound. The Sisters play and swap lines with this outstanding artist who has obviously been hidden too long, at least this side of the Atlantic
His Salvation in Lights (Compass) sees Farris surround himslf with a tasty church choir and off he goes on the opening cut ' Sit Down, Servant with the repeated line; "I've just got heaven, and I can't sit down." No one would with his drive and flair shouting through what hitherto may be the silence of the redeemed. This, and much of the material on the other nine tracks stomps along with on the second track "Streets of Galilee" some great drumming. 'Oh, Mary, Don't You Weep' gets a gutsy attack and for thoughts of a slow burning version of 'Precious Lord, take My Heaven' forget. it becomes reworked and fetching. Track seven'Can't No Grave hold My Body Down' is a treasured black gospel song that has adorned many an album and at best by Odetta. 'Take Me' is another pacy affair and reminds in style and attack the Staple Singers.. Get a taste on YouTube and prepare to buy!
CARRICK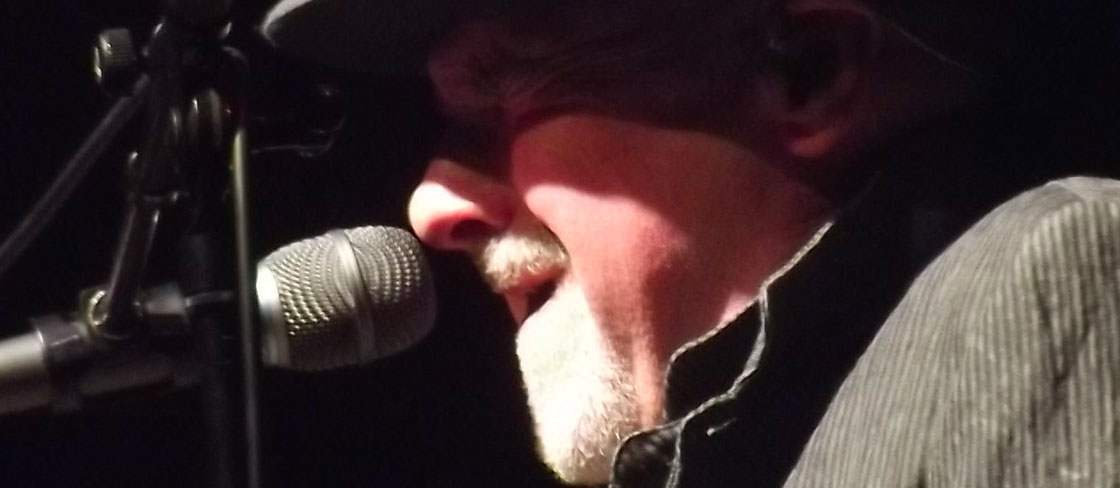 Paul Carrick has a long mainsteam pop history and to bring on stage as far as this is concerned there is hit chart  work with Mike and the Mechanics, Squeeze and the unjustly forgotten Nick Lowe. This is good time contemporary music with life thoughts thrown up in liberal fashion. The opening tracks of his New album These Days (Carrack) talk of the future being offered, coping with pain and love's miriad of ways. 'Dig Deep' continues the rather generalised way of looking at life as he speaks of how might cope by youself when things get a little unpleasant and demanding. 'These Days' has an infectious reggae-ish feel as he talks of lfe passing by, as even youth drifts away while when older you lose friends. It talks of dreams we might have had as they get ate up, the summer of life slipping away, and with our sometimes false optimism that all things shall last for ever. Without the happy music beat much of the album might have just sounded morose, and from a more 'faith' perspective there is more to life's perspctive and understanding than talented long playing Paul brings to the table – that said many of these songs give a lively 'on to ' discussion on basic life topics. Still there is the upbeat 'You Make Me Feel Good' that has a namecheck for the Genesis couple, Adam and Eve. I like the brass and chugging beat to 'Talk to Me' and which is the plea that if you have problems then find someone who cares, for 'fair-weather friends let you down" – obvious perhaps, but then do we not sometimes make the wrong choice lest we bother someone with our woes? Here, as elsewhere, this is treescore Carrack taking us along life, and as is his wont, gently. In 'Perfect Storm' he asks someshat plaintively once more "where does the time go? " This is 'look back time' as one traces the thread of interconnection events, of confusing moments, of the "cold air of a long winter's day, " and the treasure of love that grows.He says "respect the time that fades". Lovely easy music with some questions, immaculately performed by a true pro.
This first appeared in The Methodist Recorder.
---
JASPER TURNTABLE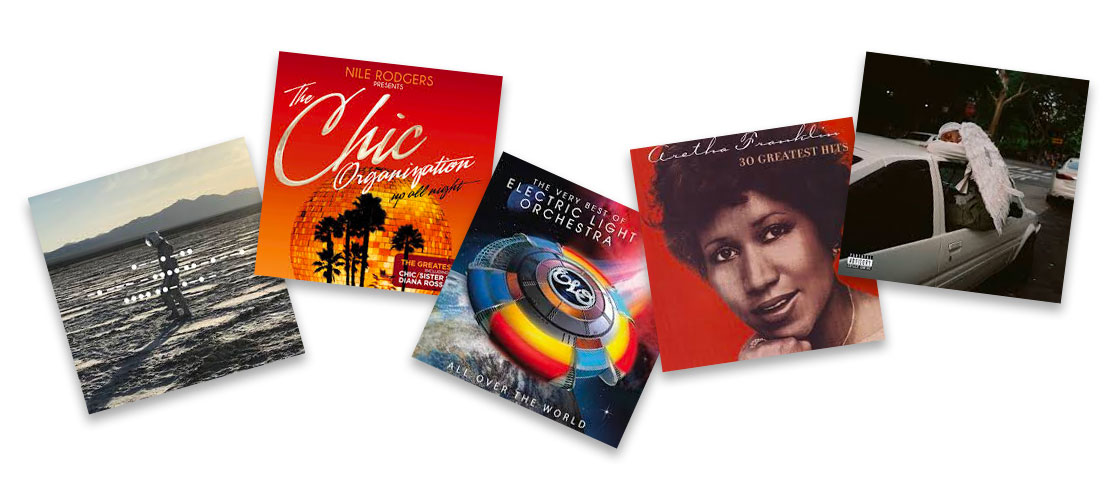 Spiritualized And Nothing Hurt
Chic –Organization up all Night
ELO – The Very Best Of
Aretha Franklin – 30 Greatest Hits
Blood Orange  - Negro Swan
---
BOOK
Meet Auntie Gladys, well everyone in the village knew her as that, and who didn't know Bert and Gertie?  The two attacked every speck of chapel dust on a Saturday morning." As for the vicar - a pompous soul, with one local remarking: "Goin' round telling everyone to call'im Father." There is puzzlement at an oncoming event: "Patronal Festival" and for that the Bishop "is comin."  We read of  'Preparations for the Regatta,' Methodist Harry who thought he would try the R.A .F. but failed due to his poor eyesight,  and there's bright young girl P.C. Sonia, but outpaced by Inspector Tremain in transforming the local respect of the community for the men and women in blue. There's Mrs Teagle who found a new relative of her husband but a little late for him, and indeed could cook up a mighty breakfast,  the man Paradine, and car,  both managing to straddle Ted's gate just as he was embarking in-doors on a slice of saffron cake and so calling a halt to his eating pleasure, and Melinski, the cat who walked the village square and was unloved by starlings, and so one could continue. the Revd. Richard "Dick" Jones, who grew up and swam, surfed, was great at sand yachting, lovingly and refreshingly recalling early times in Cornwall in his  paperback Pendingle Bay and other stories from Cornwall (Church in the Market Place). You don't have to be Cornish to  be entertained, just in love with people. Oh, not much about chapel, perhaps he's saving up that for a sequal.
---
THEATRE
I think rage can be harnessed. I find it exciting in women. That's something that goes through my work, for sure.
Phoebe Waller Bridge.Vogue. May 2018. P199
Theatres are secular cathedrals that absorb the spirit of their plays.
Mark Shenton, The Stage
Sharing music is a sacred act.
Merrill Garbus. New Review. The Observer
It's three hours of intense emotional, psychological, mental, physical labour.
Paapa Essiedu on playing Hamlet at the RSC.
A musical should not have to play for more than a decade to be considered a hit.
Richard Jordan
There are moments in the theatre where you hear a velvet silence of recognition, which is more exciting than laughter or even applase and you go, "Now that's it – that's worthwhile.:
Lia Williams.
Theatres are secular cathedrals that absorb the spirit of their plays.
Mark Shenton    The Stage
Sharing music is a sacred act.
Merrill Garbus.   New Review. The Observer
It's three hours of intense emotional, psychological, mental, physical labour.
Paapa Essiedu on playing Hamlet at the RSC.
A musical should not have to play for more than a decade to be considered a hit.
Richard Jordan
There are moments in the theatre where you hear a velvet silence of recognition, which is more exciting than laughter or even applase and you go, "Now that's it – that's worthwhile.:
Lia Williams.
In the old day I'd hug very actress in the room. Hug, hug, hug. I'd even hug stage managemet. Now I don't have an assumption of the hug. That has definitely changed. Is that a good or bad thing? I don't know: you'd have to ask the women.
Patrick Marber. Review (The Daily Telegraph) July 21. 208. P9.
No, I don't want to be told what to do. I need to be an actor where you just figure it out.
Lily James   New York Times Int. July 23, 2018. P34.
Theatre publishing is an enchanted bubble. 
Nick Hern.   The Stage. July 5 2018. P 36.
There's enough rabbis – now God wants us to make some actors.
Menache Lustig, Guardian, December 1. 2017. P 10.  
* only just discovered!
Joseph and the Amazing Technicolour Dreamcoat the musical has almost certainly introduced more young people to the Bible than the country's entire complement of priests and preachers.
Ian Bradley. The Times. March 3. 2018. P 78
Acting is an odd job. I can switch it on and off. I don't get myself into a state over it.
Matthew Macfadyen  Saturday Review. The  Times. July 28. 2018.  P.5.
I feel like ten years ago religion wasn't in the world – as politics has changed. Theatre has now realised religion is  big driving force throughout the world, it's part of the discourse.
Penelope Skinner.  August 1. 2018. I paper. P 35
---
LONDON EVENT
Canon Lord Leslie Griffiths is the main speaker at a  conference organised by the Arts Centre Group. He speaks on Welsh poetry and Hymody. "Poetry Alive' runs from 2pm to 5 pm. at the Methodist Central Hall, Westminster on Saturday November 17. During the afternoon there will be presentation to the winners of the national Jack Clemo Poetry Competition, as well as readings from contemporary poets such as Anne Carson and Tamas Transtomer, and a finale of songs based on hymns that owe their lyric derivation to the Book of Psalms.The event is compered by Tony Jasper.  Details and cost can be obtained after August 22: 0207 407 1881 or info@artscentregroup.uk but admittance on the day possible.
---
SERMON CHAPEL STREET  PENZANCE CORNWALL UK SEPTEMBER  23 2018. TONY JASPER: CHILDREN
Newspapers  - front pages – a few days ago... the picture....pall bearers, small coffins....4 young children – these children burnt to death ..
Because there was some kind of feud involving two families – someone sets the house where  the four childen lived  and asleep- alight . But the children were there.
Oddly, at the centre of today's lectionary ( Mark 9) and the lesson just read – children. (Mark 10)
There are few recorded Gospel moments that depict an angry Jesus. One is reaction to Peter's lack of faith, another, the most familiar, the over - turning of tables in the temple of the money-  lenders. A third with no compromise, no negotiating, no lessening of intent - today's lectionary passage that takes us to near the end of Mark 9, almost rubing shoulders with the passage of Mark 10, where you find terse, direct, almost brutal statements about those who cause people to stumble, who remove hope, who divide, who take advantage of, deceive, deny the existence of others.  But the hardest of words is for those who mis-treat children.
Hear V42 of Mark 9:
If any one who causes one of these little ones – those who believe in me – to stumble, it would be better for them if a large millstone were hung around their necks and they were cast into the sea.
We live in a time, at least in advanced societies, where children often occupy the centre – whole commercial industries exist for them – special medical care is there for them, by law a child has to undergo education in some form or the other – homes exist for the parentless – social services hover and hope to prevent child cruelty, child exploitation,of course I speak of well organised, financially stable countries, in some parts of the world where income is low children often receive little, and as soon as they are useful, they are employed to increase the meagre family income.
Jesus' words still speak to us today for as we well know, on the other side of what I have just said, there are in advanced societies abused children , mis-treated childre, ignored children, but in times past His words had even more powerful significance.In his time, and the centuries almost hitting the last . children were not respected, often mere chattles of adults. Children went up chimneys, spent long hours in factories, and say it was not until the mid-19th century that someone such as Catherine Booth, co-founder of the Salvation Army, fought to raise the age of consent for girl to 16...many a rich man kept a young girl for his pleasure. Why there were those in high office of the land who vehemently opposed Mrs Booth.
Look: in the time of Jesus there was no real respect for the young, in the ancient word no rights. This is the immediate context to read and savour the words of Jesus. To feel the power in his affirmation of the very young.
This explains why when people brought children to him, and he blessed them, took them in His arms it is simply written in straight-forward fashion:
But his desciples rebuked him.
At this Jesus is indignant.
Sometimes people do have the strange notion that church is not for children. It's some kind of adult preserve.
But Scripture never excludes children. This is not as such Bible study, if otherwise we could be turning the pages of the Bible furiously...to Deuteonomy 31 12-13 or Exodus 10:9 or Isaiah 40:11 – he shall gather the lambs in his ams, he will carry them in his bosom, and gently ead those that are with young"  for a biggie then Acts 2"39 where Peter prolaims – "the promise is to you, and to your children, and to those who are afar off:  just now -Mark 10:14 where Jesus talks of the kingdom belongs to such as these – in Luke 9:48 the child is the model for Christian greatness – "for the least among you all, the same shall be great."
Matt 18:6  seems to identify "these little ones who believe with his disciples and how they respond to life: and to all Jesus says if you want to enter the kingdom, why  you have to be born again, be like the litle child, tip-toing into life, learning, knowing wonder, having a child-like trust...for  as Mark puts it in 10:15,  the kingdom of God IS RECEIVED BY OTHERWISE POWERLESS PERSONS – PEOPLE WHO ARE READY AND EAGER TO BE RECEIVED INTO THE ARMS OF JESUS.
But there is no uncertainty in saying that we cannot salute Jesus, take his teachings away, and carry on as we always have.
The famous theologian Karl Barth said – faith is the shattering halt in the presence of God. Here we stop and stay. We can do no other. It is not this or that saying of Jesus which arrests us. It is the whole of himself, the word made flesh, full of grace and truth, the self-giving love of God, which is the reality in our lives.
Martin Luther talks of faith that illumines our existence and that of the world and gives meaning to our lives. Indeed, he becomes our life. Here is no resting place for us except in Christ, who is not only yesterday and today,
but also tomorrow.
More - Our story in Him is permeated in hope. You follow Jesus and you live in hope. Luther speaks of believers as those who step out of themselves in faith, ready, as Luther said, "to enter confidently into the darkness of the future."We are bearers of hope when we show to our fellow human beings the same reverence and respect that we show to Jesus."
---
Garth Hewitt Foundation: News from Garth
Welcome to the many of you who are viewing this for the first time, having signed up at concerts or on the website
Ry Cooder - "The Prodigal Son"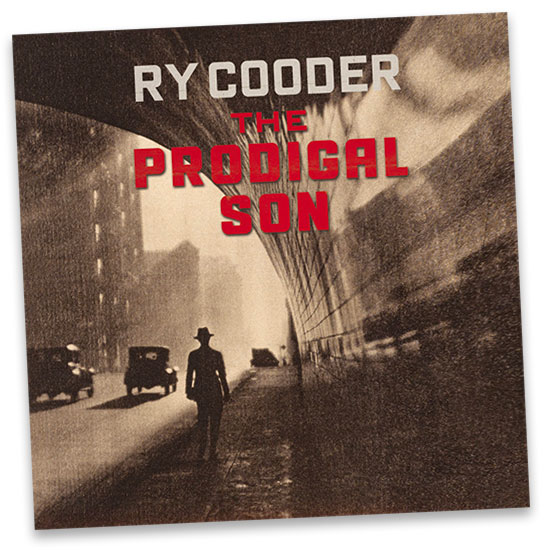 In my book Against the Grain I mention on page 6 how Gill and I listen to albums in the car as we are heading to concerts. Recently we picked up a real favourite, by Ry Cooder, called The Prodigal Son. I mention in the book on page 33 that I used to go to Ry Cooder concerts in London and found them very musically inspiring, so to discover this album is a real gem. It's really an unusual gospel album. Ry Cooder takes a series of old gospel songs from way back and adds in one or two of his own songs.
Bryn Haworth 
When I hear Ry's beautiful slide guitar I think of Bryn Haworth, such a good slide guitarist himself. I know that he and Sally also listen to albums in the car as they are on tour - I had no doubt that they'd be listening to this one, but I did just write to Bryn to check that that was the case! Of course they are listening to it! ….and loving it!
If you look on youtube here - there's a little eight minute film about why Ry recorded the album - it's worth checking out. It's actually quite amusing - his son Joachim, an amazing drummer, was talking with his dad about doing the album, and told him to keep off the political songs as people wanted to hear the guitar! So Ry decided that he would do a gospel album because he said that when he was young he used to be spellbound by gospel music. What makes me laugh about this album though is that tucked away is a clear-cut political agenda - both in the way that Ry has chosen songs, and in the two or three songs that he has written. It's subtle, but it's clear.
Ry is a man of many instruments, but I particularly love his slide guitar, banjo and mandolin, all of which are featured on the album.
He opens with a song called Straight Street originally done in the fifties by The Pilgrim Travelers. It's based on the street in Damascus where St.Paul lived briefly while he was waiting to receive his sight back after his conversion.
Then there are a couple of songs that, though they are old gospel songs, relate very much to the situation in our countries today. One is called Everybody Ought to Treat a Stranger Right - a song originally written by Blind Willie Johnson. Couldn't be more suitable for his country or ours at the moment, with our views on refugees and 'strangers'.
Then Ry does one called You Must Unload by Alfred Reid and this one, written in 1927, has to be my favourite as it is basically about simplifying our lifestyle. In the song he critiques "fashion loving Christians", "money loving Christians", and "power loving Christians" and says, "You must unload". It includes this lovely quote, "If you'd like to get to heaven and watch eternity unfold, you must, you must unload."
The next song is called I'll Be Rested When the Roll is Called, an old song by Blind Roosevelt Graves - this is a powerful song but I have to say that the version by Mavis Staples on her album We'll Never Turn Back is even more powerful. She pays credit to many who gave their lives in the Civil Rights Movement or were the forerunners in gospel music. Hers is a wonderful version and fascinating to see that her producer is none other than Ry Cooder!
There are one or two unusual theological moments on the album! One is when Jesus sings a song to Woody Guthrie! It's an extraordinary lyric where Jesus comments on Woody's challenge to fascists.
The Prodigal Son is a delightful and inspiring album, and extremely relevant to these times. The forbidden politics are quietly there. Check it out on youtube or spotify to see if it's your music. I find it very uplifting.
A moment of hope in dark times
Archbishop Oscar Romero of San Salvador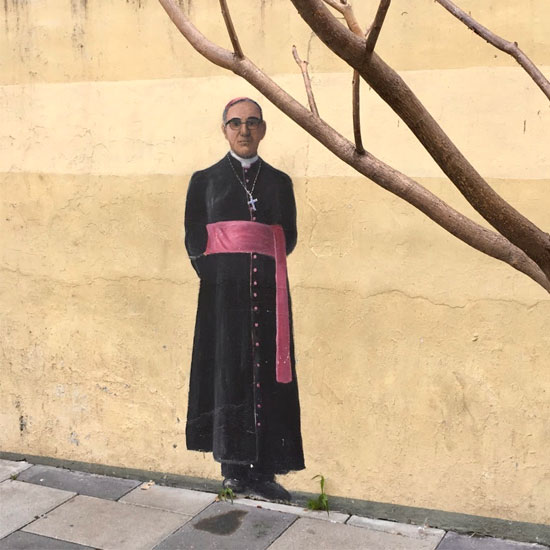 Some of you may be familiar with my song Oscar Romero which was on the Alien Brain album. I wrote it when Archbishop Oscar Romero, Archbishop of San Salvador, was assassinated in 1980 by a right wing extremist group because of his outspoken support of the poor and unjustly treated, and his determined stand against violence.
So I was delighted that last Sunday, October 14th 2018, Pope Francis made Oscar Romero a saint. In these days when it is hard to read a newspaper, I find Pope Francis' highlighting of this man of steadfast courage in standing up for truth, justice and non-violence to be a bright moment of hope. Indeed a victory for justice, peace and courage. 
As my tribute to Oscar Romero I put the song on youtube here.
Greetings cards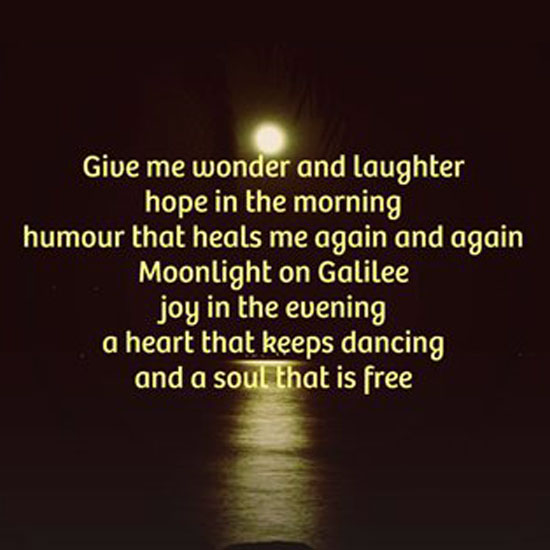 Isobel and I have been getting together some greetings cards, and there will be book marks as well, which use some of my song lyrics - here's an example of one of them. I'm hoping people will find them useful both as cards to send, but also cards one might put up in certain places to bring some words of prayer, encouragement or challenge.
For now we are selling these at concerts, and in a week or two we hope to make them available on the website.
The Pope and Pink Floyd
I'm going to finish today with a thought and a prayer. These come from Pope Francis, and Roger Waters of Pink Floyd - perhaps not always known as a double act!
Pope Francis' prayer is a beautiful rejection of violence and a commitment to peace, and Roger Waters is reflecting the same things with his commitment to love. Both speak with a lot of power.
Roger Waters:
War isn't about ideology, 
it's not about religion. 
It's about money. 
It's always been about money. 
It's about money and power 
and it is devastatingly sad to see the human race 
feeling compelled to march further down the road 
towards ultimate destruction.
The holy grail is love, 
that is what we should be promoting and protecting 
with every ounce of energy we all have.**
Prayer - May God Change the Hearts of the Violent
May God change the hearts of the violent. 
May God change the hearts of those who seek war 
May God change the hearts of those who manufacture and sell arms. 
And may God strengthen the hearts and minds of peacemakers 
And grant them every blessing 
May God bless you all!
Pope Francis, Address at the Latin Church, Bethany Beyond the Jordan
Against the Grain
If you missed your chance to give Garth's memoir Against the Grain as a Christmas present last year, there's plenty of time to order it now for this Christmas! 
For more information email info@garthhewitt.org, or go to Garth's website here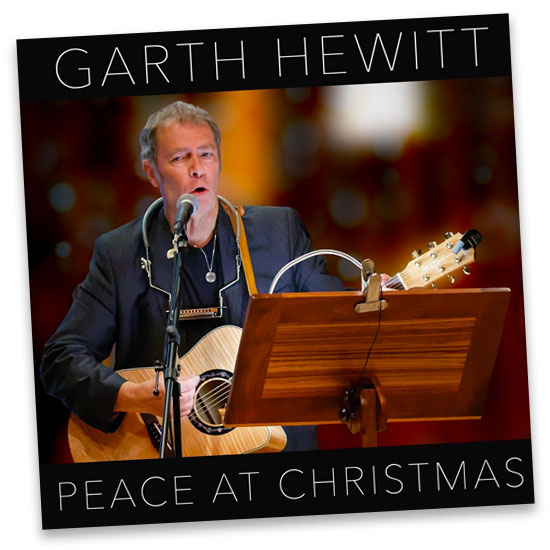 And now is definitely the time to be ordering Garth's beautiful Christmas album, released last year, Peace at Christmas - order it here
Here's one of the emails that came in: "Your Christmas album arrived today in the post – what a joy! Beautifully presented and love the music. God bless the mandolin. Silent Night – wow! Love the piano on Shine On. Lovely little message inside as well. Christmas is such a special time and your words from your book Occupied Territories are so prophetic."