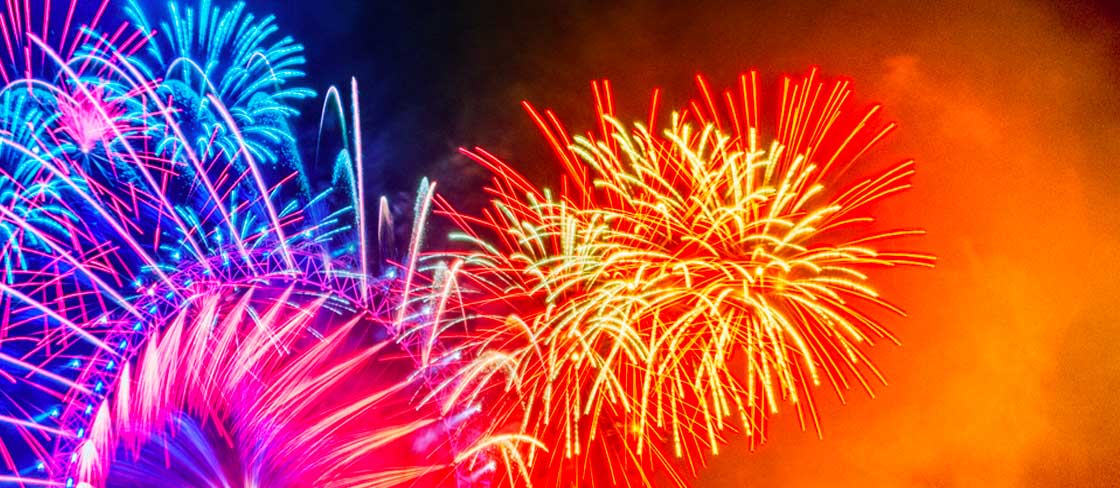 Crisis first began its days as a student magazine when Tony japer was a student at Oxford. After several decades and more of silence it resumed activity a few years ago. Crisis is published monthly with the overall aim of providing reflection and critique on various aspects of the Arts and to do from a broad Christian perspective and understanding. Crisis is happy to receive reviews and features, but offers no payment. Should this disturb, so be it it!
The magazine is financially underwritten and makes no income. It only appears as an online Magazine and has a world-wide reading audience. Should you wish to send copy or have an idea  for consideration please contact tony.jasper@btinternet.com.  Copy should not exceed 1200wds and if printed first somewhere else then notice of copyright agreement should be made.
HAPPY NEW YEAR!
BOOKS | THEATRE | MUSIC | FAITH | POETRY AWARDS
BOOKS
A new study of the legendary Liverpool star.
A new book of about the equality of darkness and light.
A new book focussing on rock stars and their ten commandments.
1 JOHN LENNON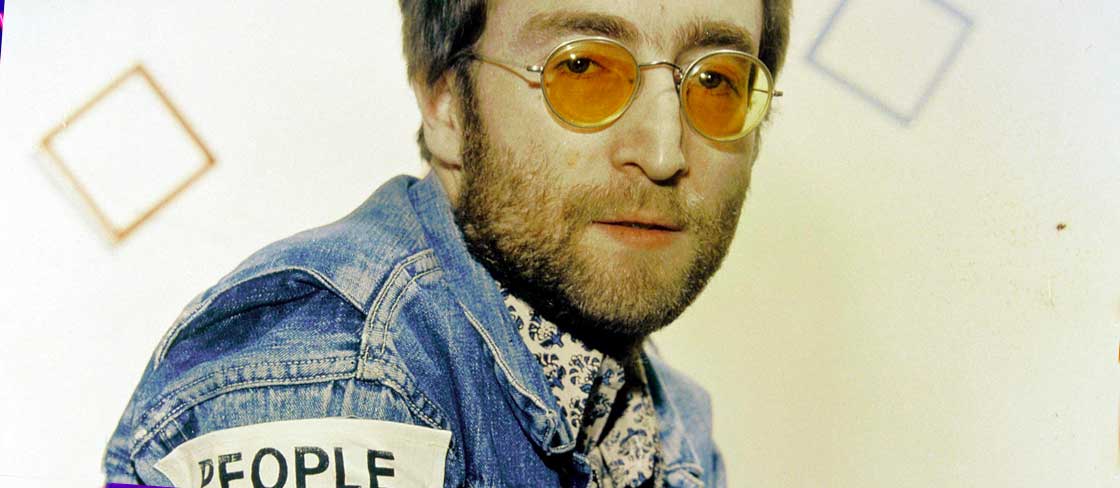 A claimed 'born again" Christian stalks out the New York apartment of John Lennon and Yoko, meets them one day,  obtains Lennon's autograph, hangs around for twelve hours until John eventually returns. Chapman has bought a .38 revolver, loaded  with five hallowed point cartridges, "the kind which expand  as they pass through the target, and this cause maximum damage." Author Ray  Connolly puts it so simply "He took aim and fired at point-black range."
Lennon has no chance of survival. So Connolly records in this latest Lennon study that is entitled 'Being John Lennon – A Restless Life' (W&N. £20). Mark Chapmans tragic act derives from a somewhat  throw-away remark the Beatle made to British journalist Maureen Cleave. Lennon simply said the Beatles were more popular than Jesus Christ. Lennon had also dismissed Christianity as a relic. It became world-wide news, and none took it more to heart than pastors of the American Bible-belt, already antagonised by the pop scene.  These men of the cloth take to the pulpits and airwaves at what they see isthe devil's music man, outraged by what is surely a reasonable claim when it comes to the allegiance of young people at the time.
So the angry purported men of God organise bonfires and issue clarion calls to heap on to wood-piles of Beatle singles and albums. It would in-part lead to that young impressionable 'born again' Christian Mark Chapman gunning down Lennon in New York, and so find place in a short but frightening post -1960 assassination list of famous people in the land of the free, that would years previou remove the likes of the US President, Kennedy,  and Martin Luther King Jnr..
Ray Connolly, one of Britains most revered writers on popular music, and its influence, also brings into play between pages 404-406 a second factor to Chapman's violent reaction, and this was his outrage at what might some call the vacuous nature of the still much sung and recorded song 'Imagine.' At its best, as Connolly suggests, it was about peace and against violence. Chapman had a list of "phoney" people and in his own insecurity, with a recent past of taking any drug but heroin, he compiled a short list of those he might 'take out' and these included Jackie Kennedy and George C. Scott On the fateful day Chapman apologised to the police. "At the time of writing he is still in Attica State Prison thirty-eight years after his crime."
The book's index gives no place to such an entry as "religion" or "faith' or even "Jesus."  A pity for there is another recorded major Lennon "Jesus' adventure where on page 267 Connolly has the drug "tripping" Lennon telling one and all: "I think I'm Jesus Christ." There is early allusion of a Roman Catholic influence in the fluid - family set-up of John's early years, but even a clue in the Lennon-McCartney classic song 'Eleanor Rigby' on the pertinent observation of  Father McKenzie is not of interest.  Of course Connolly can claim with some right that he is not as such writing on Lennon and religion, just that religion would feature in the star's sad demise. Yet, and a just 'yet,' he might have said simply that religion had little interest for his subject, even if many have found numerous Beatle songs reflective on life. That said some serious US writers commenting on contemporary music from a religious perspective are astonishingly silent, even if their text has  been much lauded by academics, as a one name mention of Lennon in Michael J, Gilmour's edited "Call Me A Seeker' (Continuum) or  Christian Scharen's, Broken Hallelujah's '(Braznos) with the latters main preoccupation with Lennon's,  recording of 'Instant Karma'. Connolly might have picked up on the rumour  of around 1970 that when Andrew Lloyd-Webber and Tim Rice were assembling their Jesus Christ Superstar Rice was asked if John Lennon might be cast as Jesus. Rice is instanced saying:"We feel Lennon woud be ideal. We are bound to upset some people, but we don't want to annoy anyone." Yoko was even suggested to play Mary – a thought enough to induce a mild sense of nausea. Elsewhere Lennon ;" is recorded saying: "I believe what Jesus actually said – the basic things he had laid down about love and goodness – and not what people say he said." This and other delvings into Lennon and faith can be found in the 1969 published'The Now Generation' (John Knox Press) by Dennis C. Benson, and far from the machinations of turbulent clergy and their outpourings.
Connolly is interested the man. Unlike some writers Connolly did spend various amounts of time with Lennon and he quotes Lennon saying to him in 1968:"Nobody ever thought of me as cuddly." Well, until Yoko. Connolly says Lennon would subsume his personality into hers.
He does bring us an not unexpected picture of Lennon packed with complications, of the school boy trouble-maker, the deadening effect of losing a mother at 17 with the scars never fading, the much later obsession with Yoko Ono and its tragic impact upon the unity and possible further "greats' with the other three of the Beatle family. Connolly cleverly places Lennon in the sudden artistic freedom of the 1960s without forgtting the kind of world that was out there. There is a goodly number of facts, such as fifty five hours to record "Strawberry Fields Forever" or some throw-away lines that have signicance, for example Ringo saying:"I never knew what John and Paul are on about  half the time." or one time wife Cynthia saying "I think drugs destroyed a lot of his creativity." And on some of the albums there are lots of interesting background data to make the book a pleasure for any fan. Do read this very good book, and if by chance you are a JL fan with money and more so time, there is Mark Lewishon's projected trilogy with volume one a mere 900 pages!
2 Cathy Bird – The Divine Heart of Darkness (Sacrisity)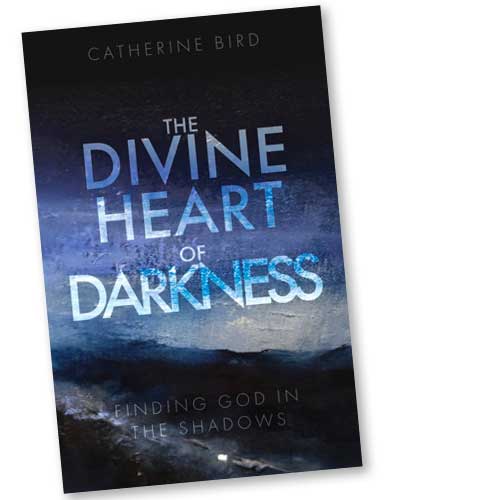 Profound books about the 'desert' in terms of the inner core of life, and where the soul stands alone, can fetch such names as David Jasper, Brueggemann, Daniel J. 0'Leary, Marilyn Robinson, and even rock star Bruce Springsteen.
Who though from a Christian perspective writes positively about 'darkness' and does the double act of taking it away from the land of fear and evil spirits, and suggests the pre-eminence of 'light' is for questioning? Enter one of the few –Cathy Bird. She writes beautfully, and serves up a series of vignettes where, as Paul Simon once said, darkness can be a friend, although it may take time in the shedding of old myths.
Ms Bird takes us on her travels through variations of darkness, two of which are exraordinary. There is Dans Le Noir restaurant in London where the welcome, serving and eating of food is in darkness. The other is Svalbard, a Norwegian archipelago deep in the Artic circle where the sun does not appear for months on end.
The author sees misunderstood perceptions,  not just from a false reading of biblical texts, but the obsession of music, art,  literature, film and play with contrasting light and darkness as if there is an enemy. A hymn lyric she questions in this context is 'Thou Whose Almighty Word'. This is a fascinating journey by a deep thinking woman who also takes her theme into the darkness of human relationships."
Once you start reading you will wish to continue until the meter demands coins, and you have none, and there is darkness my old friend.
3 ROCK STAR'S GUIDE TO LIFE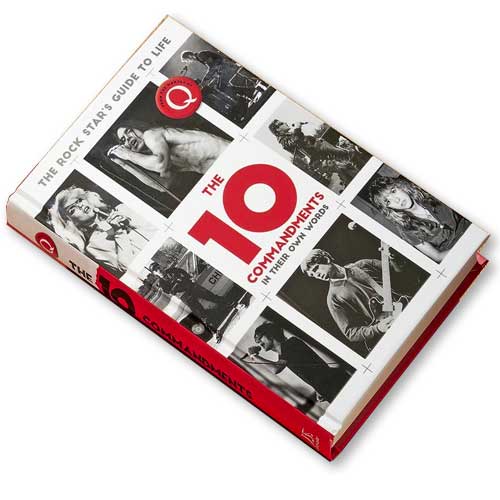 Noel Gallagher, Tori Amos,  Bono, Brian Wilson and Johnny Marr are among a hundred or so contemporary music people who offer in a random way what is termed The Rock Star's Guide to Life – The Ten Commandments In Their Own Words, edited by Ted Kessler (Corsair. £9.99), of Q, a monthly guide to the music scene. However save for the entry of U2 man, Bono, it's not a series of "Thou shalt nots "; more a series of personal musings and occasionally a wider reflection beyond self, such as Muse man Matt Bellamy saying "We've lost faith in ourselves, we're putting more faith into robots and machines and the efficiency of computers." Super star of the moment Ed Sheeran says "Hard work gets you everywhere" and for those who qualify: "Accept your paleness" and perhaps writing with a degree of bemusement, he says of himself or beyond: "I am living proof that people are not born with talent." The somewhat complicated Brian Wilson of The Beach Boys tells us to: "Face up to your fears" and "You Can't make it without the love of a good woman," and the latter makes me run the eye through contributors to note the predominance of male artists. Among the handful of femmes is Tori Amos who once savoured my culinary skills with no subsequent hospitilization. Tori provides one of the few Christian references under her "Be a survivor, not a victim." Bono calls his the "eleventh Commandment' and from there to saying "Thou Shalt Believe in the Blank Page."He says "A blank page threatens the author with emptines, but that's OK." Near the completion he adds another two "Thou shalts" with the last thought "Never speak about yourself  in the third person: with one assumes the Editor responsible foe the final sentence that adds comment,"Bono hates that."
THEATRE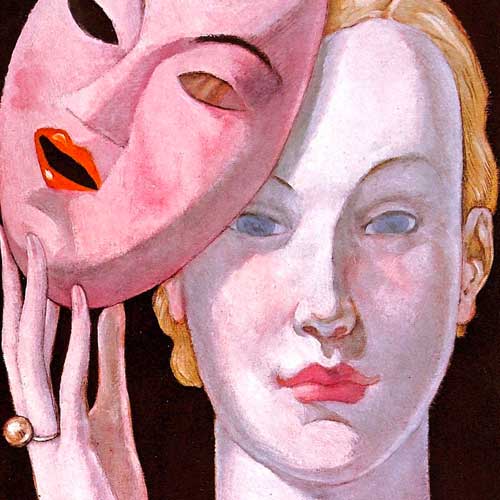 MORE THEATRE QUOTES
The text is like a cobbled street. I pull the stones out, see what's underneath, and how they connect, then replace them, it's not complicated. When I hear people talking on television about 'process,' I think, shut up and get on with it.
Anthony Hopkins. New York Times International. September 29-30. 2018. P17.
Essentially having four or five job interviews a day and failing four or five times a day...it was similar to what you'd see outside the job centre, only with scripts.
Jamie Dornan describing LA life when an aspiring actor. The Times, December 3. 2018, Times 2. P 3.
It's a myth that if you tell stories featuring black experience they won't sell.
Natasha Gordon actress and playwright. I paper. December 6. 2018. P42.
We must never see ideas of hope and joy as being trivial words or life choices.
Emily Blunt FT Weekend. December 15/16. P 16.
I have to keep on learning and growing, hopefully getting better and working with great people.
Emma Stone, I paper December 28 2018. P 41.
But of course you use the feeing the clothes give you. Sometimes you fight the restriction. Other times you move with it, in a mew way...the most essential part of our prep: how we'd move in a public setting, and in a private one.
Saoire Ronan on playing Mary, Queen of Scots. The Observer, The New Review, December 30. 2018. P 10.
Companies are where the new is often first born, but buidings are also an essential part of the producing machine.
PauL Jepson,The Stage, October 11. 2018. P 11
Note to Margaret, Radius, yes date and page the same. I am also behind in some mags etc so I may produce some quotes from mid 2018 onwards. We have a culture that prizes celebrity, bling and narcissism.
Lauren Greenfield. The Observer Magazine. July 8. 2018.p13.
When it went to it (audition) , the director said:"The key to this character is how she f**ks." And I thought, that's the end of that.:
Denise Gough. I paper, January 4. 2018. P32.
So much of your  life you're exploring through your characters.
Lily James. Sunday Times Magazine. January 6. 2019. P. 25.
We're 52 per cent of the population so why are our stories not considered universal truths? Morgan Lloyd Malcolm speaking of so many women who aren't getting their stories told.
I paper January 8. 2019. P37.
You always have to risk failure.  The more recognisable you are, the harder it is to carve out that space.
Cate Blanchett, Guardian, January 10. G2 p 10.
Part of me has a real perfectionist streak and it's punishing, and it's not great. Part of that is really healthy and I think a part of is really unhealthy.
Gwyneth Patrow, FR Weekend, 5/6 January, p 3.
"I'm very competative with myself," she sas, flicking a hit of acon from her sandwich, "but the upsde is I always want to be squeezing the marrow out of life."
Gwyneth Paltrow, FT Weekend, 5/6 January 2019. P 3.
I have bipolar disorder, and the more intense my life gets . It's hard to act like you're  not jearing voices all day when you're trying to sasy your lines.
Sasha Lane. Elle, August 2018. P75.
MUSIC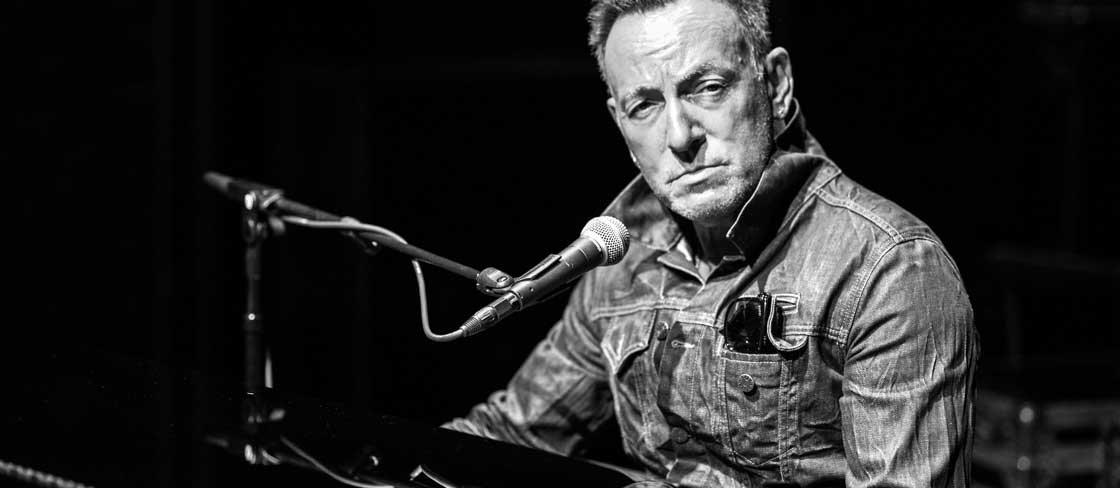 SPRINGSTEEN
The mind, or is it head, boggles at some facts about Brucie or, should one say more correctly, recent data on US rocker, ardent Catholic, Bruce Springsteen. In 2018 the New Jersey singer-guitarist-songwriter decided he would narrate and sing his life story on New York's Broadway.  Recently he ended his run of 236 shows, five days a week for 14 months. It seems the intent was for a mere 40- date run, and then comes extension and extension, and so everything careers on - almost out of control.
Naturally to bring everything together there is a live double CD album (Bruce Springsteen-Broadway) with everything kicking off and staying that way - husky voice chats about himself and life, and every so often he sings with acoustic guitar, mouth-harp, and just piano, with the songs sounding so stark compared to being sung against  the jet stream sound of fiery guitars and drums of the no-nonsense great Springsteen,  E-Street band. When looking back at first recollections the appropriate  song is "Growin Up." set against what he terms  endless life repeats of "homework, school, church,green beans." The big discovery was the guitar, however learning was hard, and he was a mere seven years old. So to he says "I grew up surrounded by God...every marriage and every funeral in the village." Springtsteen draws you into his memories of people, homes and their families,their demons, "and here we lived, heart-breaking town." He talks of "Dad' being his hero, He is particularly moving when describing his mum, her love and his love for her. He sees mum as someone  who loved 'all' more than she should.
CD 1 ends with the audience made aware of his fairly hard upbringing, the US seen from the perspective of a town with store closures and low wages,  yet there is the dream, or is it a  realism, of "a promised land."  That brings us into the second CD with the US and the ill-fated Vietnam  war and soldiers and their post-war traumatic stress. "I didn't know to deal with it at first," for he speaks of being taken to a place populated by veterans in various state of self-awareness.  He is poignant at the sacrifice of men against leaders who knew a lost cause and yet in indecision "thousand and thousands were to lose their lives." Musically he colours this with a blues style vocal and a savage guitar outbreak that screams with pain, for he admits in dialogue it could have been him on a death body cart. Unlike his superb autobiography Born to Run (Simon & Schuster) the broad Catholic perspective is not so strongly evident, but on side two of this album he does moves tenderly into personal life-reflection. He talks of the courage to "learn to love, to trust another, of life so finite, of finding strong love to withstand the storms of life that will surely come." He talks movingly of his father driving 500 miles to talk with him about the fathering of the child that was expected, "the beginning I was to experience, the greatest moment with my dad, and all that I needed." Near the end he talks of sorrow as he views the US of to-day and present political decisions, and the continuing search of people to find a life free from "hatred and blood in the air" and the continuing struggle of so many, the present day marchers from the South looking for "that promised land. " He goes out on a series of heart-felt songs on a truly beautful album that exudes a spiritual air of a deep thinking artist. At times, it is quite moving.
Terry Grant, the Cornish worship leader of difference, blessed with a believer's joy, and yet reverence for such blessing, has another new CD that finds for title John 15:5 'Living in the Vine'.
It's helpful he has wide knowledge of pop, blues and gospel rhythms, And so he has the knack of finding catchy tunes that will soon find sympathy and response from a worship gathering. His lyrics are very much for the believing community, with emphasis upon personal salvation. From time there is spoken scripture to preface a song, as is the case with 'In the beginning' that comes with a jolly sprightly beat. Mixed up in the 20 tracks are a handful of Christmas songs - for various reasons the album was very late issued, and received for review a week or so before Christmas week.  So there are compositions about the birth of Jesus, one titled 'The Wise Men,' another ' This Child is different.' He lays down a bluesy mouth-harp led to his own tune for 'Away in a Manger' that lifts the familiar away from its sometime given sentimental air, and is rather fetching. As is his practice he brings spoken scripture into play, and here before launching into 'Precious Lord' and which is not the spiritual-gospel song. This is an attractive composition and which like many of his songs is capable of being given another dimension.
Paul Simon might lend his ear to the opening bars of 'Beyond Measure'  for you might for a moment hear in your head the famous song 'Sound of Silence" and so the  music line when he sings 'Hello, darkness, my old friend."This song has a ballad quality with sounds of seagulls in the background as Grant expresses God's grace is "beyond wildest dreams." Drums set the feel for 'Glory Train' with the expected shout of the train horn, albeit an American one. Occasionally as here, Terry has a few "Hallelujah's" and "Praise the Lord' shouts with a final "Glory" that adds little.
It would be interesting where Terry and his music would go if the recording budget was plentiful, and he could augment and colour his vocals with back-up singers, a choir, and in the Christmas songs, a children's choir that would augment without overiding. He has a talent for writing interesting spirit-filled material that should be known well beyond the first and last British Methodist chapel  at Escalls on the main A30, a few miles before Land's End, a rejoicing fellowship much given  to where the Spirit blow
POETRY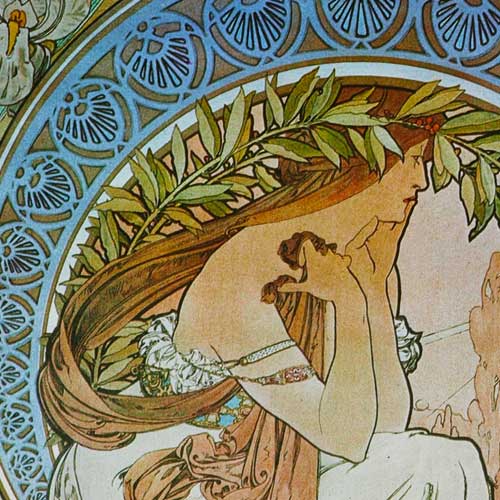 With data clearance from the respective wimers we can now bring you the winning poems and their writers from the Arts Centre Group 2018 Poetry C ccdd 9o08iuftriutompetition, (a national British 'arts' organization. See under  their name for information on membership-programmes –commentary
JOINT FIRST
THE CARPENTER
PHILIP BURTON
His carpenter's shop was a cellar
and the sweet air of sap and resin clung
to bench, ceiling, tools, apron, and the fellow
who swept the floor; when his broom swung
it was a celebration for the senses.
Early one morning the craftsman lingered,
nodding at the tidiness, pausing to blow
yesterday's fine dust from his barked fingers.
A tall order. A set of three, wouldn't you know –
two for Galgotha, one for the palace.
He rather hoped Pilate was to be crucified.
Cheered by the thought he wielded the adze
and the chisel, going with the grain, satisfied
in his work till a customer came
with the news. "Stop man! The Messiah
Is to be the executed one. In God's name
lay the cross aside."
                                        "Jesus is a carpenter,"
replied the skilled man, "just like me. He'd say
get the job done by the man they assigned
and don't have it made in a slip-shod way.
We all have our cross. This is mine."
Evaluator's Verdict
I love the simplicity of this poem and the fact that it  reminds me of some of Seamus Heaney's writing In which he  often describes his admiration for those who work with their hands in poems such as Digging. This is shown particularly at the end of Carpenter's Hands in the line " I treasure the memory of his workmanlike hands," The symbolism of blood used throughout the poem "blood-marked fingers" "Work-formed veins" is highly effective.
A truly narrative poem with a beautiful description of the carpenter's shop and its sweet air of sap and resin.  I like the accurate details – tools, apron and the fellow who swept the floor.  It takes us through the whole crucifixion story – as narrative poems should do – until the final emotive lines, 'Jesus is a carpenter … just like me.'  The poet reminds us that We all have our crosses. This is mine.
Joint First
Silence
SUSAN MASEFIELD
Not like the pent up hands of a stopped
 clock, or the way a violin reclining
on a sofa holds the music of sleep;
 not the phone which fills a room with its
 not ringing, the blank stare which pushes
 stories back into their books and slams
the covers shut. Not the kind of silence
which ignores the scent of bluebells.
More like the way the woman
in the painting holds the book
she is not reading, or the colour
of her dress, which is not quite colour,
or the light falling through the window
behind her, shimmering with substance.
Notes on this poem have been mislaid..
THIRD
DAVID CREES
Painted Reminiscenes
Tracing paper with grey outlines
rough sketches
water colour moments blend in time
pastels my etching
is childhood a fallacy
that far distant place where the sun always shines
outgrown that infancy
sepia pictures that the memory files
advent inventory's
those hand made Christmases oh how time flies
tins full of Cadburys
the smudge of lost calendar circled highlights
longings for yesterdays
let our faith be our colourist
a palette and brush full of glee
retouch all the things that you missed
pray for time to be un-siezed
back up those pictures soon I insist
perspective moments agree
boarders and margins that hang in the mist
charcoal reliefs
burned from the heart rings of yesterdays bliss
those moments the artist depicts
EVALUATOR'S VERDICT
A lovely poem.  The poet writes about moments of pure pleasure as she/he paints water colour moments blend in time/pastels my etching. It talks of grey outlines on tracing paper - such well-chosen details mark out this poem as something special.  I like the way in which it also harks back to childhood with mud pies and dirty thumbnails.  The poet keeps the painting metaphor right to the end, borders and margins that hang in the mist/charcoal reliefs/burn from the heart ….   A well-crafted poem that lifts the reader's heart.
LETTER
Persection of Christians.
From Dr CVR Blackler.
The UK Govt acknowledges that the response to the global persecution of Christians has been seriously deficient – as it commissions a review with the intention of reforming current foreign policies.  In Saudi, a historic development as Christian worship is permitted for the first time in decades.
 However, the situation in the rest of the Middle East is deteriorating; President Trump's decision to pull US troops out of Syria is viewed with dismay by the remaining Christians - and by political leaders around the world. Christians from the Nineveh plains fear a political bid by Shabaks to appropriate their lands. And, as articulated by Archbishop Welby and other church leaders, there are continuing fears that Christianity may yet be extinguished from its heartland.
In Egypt an article describes a silent epidemic of kidnapped Christian Girls, another Christian is sentenced to 3 years imprisonment for a 'blasphemous' facebook message and two Christians are murdered by Muslim Policeman guarding their church in Egypt.
In Iran this month a "Staggering" number of Christians (114) have been arrested. And Turkey continues its "war" on Christian Missionaries.
The UN, accused of bias against Christians in its aid sector shows repeated failures to respond to the global persecution whilst calls are being made for an inquiry into UN peacekeepers' role in massacres in the Central African Republic.
In South Sudan the suffering is perpetuated by the willingness of EU countries to sell them arms, despite the embargo.
In China a new era of Religious Persecution has arrived. House Church leaders are sentenced to imprisonment, a pregnant Christian woman is tortured by police, and another takes her life.
In Pakistan two more Christians are sentenced to death for alleged "blasphemy" and will have to wait years for justice.
Letters are welcome and should be sent to tony.jasper@btinternet.com.
FAITH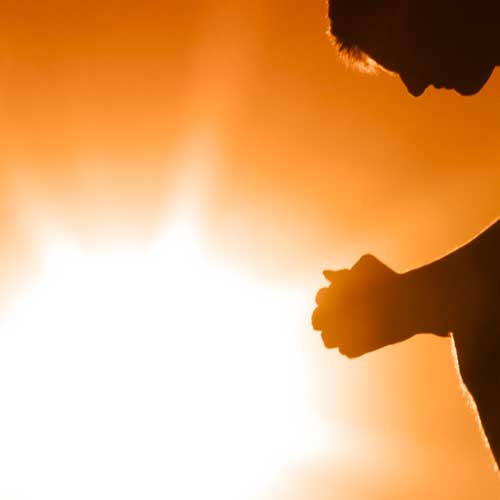 A sermon preached by Tony Jasper at Chapel Street Methodst Church, Penzance, Cornwall. UK.  on December 30. 2018. See Luke: 2:25-35.
None of us can experience everything there is on offer in life, perhaps we merely scratch around and pick up a few things.
Some of us may be more fortunate than others. Some of us through upbringing may have advantages.
Some people fall in love and out of love, some stay in love. Some people have children. Some do not. Some children come into the world without deep love, some run through early life neglected, some carry a resentment all their lives. On my fathers side I've known in very younger days just two relatives, and then briefly. He cut himself off from everyone. No grandparents on either side, early death taking my mother's mother and father. I'd like to have met them but not so. But I had a good mother and father.
Some of you have trodden a path I would have liked to walk...you are parents, so I am in no way aware of that world with its joys but so also for some of you its pain and anguish. I am often told that it's not easy bringing up a child. I can but be thankful that some friends have made me in the younger days of their children a special person...Uncle Tony without the birth and family qualifications.
At this time of year whatever our cirumstance we are presented with a child, given some glimpses of a mother, a young girl, probably around 18, told that of all Jewish women through decades and centuries, she is the chosen one, to near the Christ, the One who saves. We are asked to travel through her emotion and feelings, but in a sense much of this is only gained, known, understood by women..`as men we can only observe, give help and comfort, love and assurance, we do not have wombs, do not carry a life waiting to be born.
So we travel t hrough the beautiful and sublime narratives in Luke's Gospel...there is a tenderness, there is a sense of wonder in the simple and unadorned stories that we are presented with.
The Gospel narrative of today tells of the two events that are axiomatic for parents at this time in Jewish history.  Eight days after the birth of Jesus and the visit of the shepherds. -  Jospeh and Mary are duty bound to observe the practices of the ~Jewish faith that in itself takes their nation way back to almost b eginnings. In Scripture terms to Genesis 17, the sign of the covenant relationship that God established first with Abraham and then his descendents.
The second is that 40 after his birth Jesus' parents take him to the temple and obey Leviticus 12 1-8 where there are instructions for a woman who has given birth. The command is to come with something to sacrifice...Mary and Joseph are careful to obey all that is asked.
And then unfolds a passage of sheer beauty. We've hardly motored very far in this Gospel just to the second chapter but already we have met all kinds of people and the baby has been introduced to all sorts of humankind, and now taking centre stage two haracters of age -   Simeon and Anna....  It happens throughout this Gospel men and women are seen as significant actors in the story of God. Often when people appear in the narrative in Luke, and indeed the other Gospel, we are not always aware of their background but here it is the opposite -  their righteous and devout livng is brought to the fore...Simeon has been given a special insight by the Holy Spirit along with a promise that before he dies, he will be allowed to see the one whom God has chosen to rescue the world.
Simeon is a man under the ifluence of the Holy Spirit. He is described as the one who the Holy Spirit rests upon, it is the Holy Spirit who gave the promise of revelation to him, the Holy who brings Simeon to the temple at the right time. his Holy Spirit process happens a lot! Note John the Baptist will be filled with the Holy Spirt but remember 1:36 Mary will conceive by the power of the Holy Srot, Elizabeth is filled with the Holy Spirit 1:41..Zechariah was filled with the Holy SpirIt...Luke will take all of this theme and truth into Acts ...
And Simeon takes the child into his `arms and we have such a wonderful expression of joy and emotion.....I can only stop, imagine, try to feel...this man has waited and waited....and waited...Simeon fetches into his mind and word vocabulary to say with utmost joy that this six week old baby is the one who will be the salvation of the world, not just Jews, but Gentiles, of all.........
I would stop there but there is always realism in the Gospel narratives, if we will let them charge their way into our hearts...for surrounding the beauty of this time is the horror of real life...if only some say  we could be forever singing Away in a Manger or Little Jesus sweetly rock
Oh if we only could stop with the joy of Simeon...but Simeon turns to Mary and says it will not be easy..Jesus will be the source of rising and falling..
As one writer has said this is the first sign that "we gain sight of an ominous cloud, the first explicit manifestation of the reality that God'spurposes will not be universally supported.there will be a story of conflict."
I have said little if anything of Anna – suffice to say she is someone to who daily has made her prayers and desired to be alive when the great deliverance wll come.
For this moment we can stop – soon we have the wonderful song of Mary. We have the wonderful song of Simeon,
The songs give thanks to God and speak about this child to all who were looking for the redemption – for He will purchase this.
Here is the One who will imprint himelf and message into the pages of history as we sirely acknowledge toady as we meet, as the Christian church meets and will do so until He comes again.
Apologies that we cannot onclude in this issue, as promised, an archive of all articles that have appeared in Crisis. We hope this will be rectified in the next issue but it is a time consuming task.