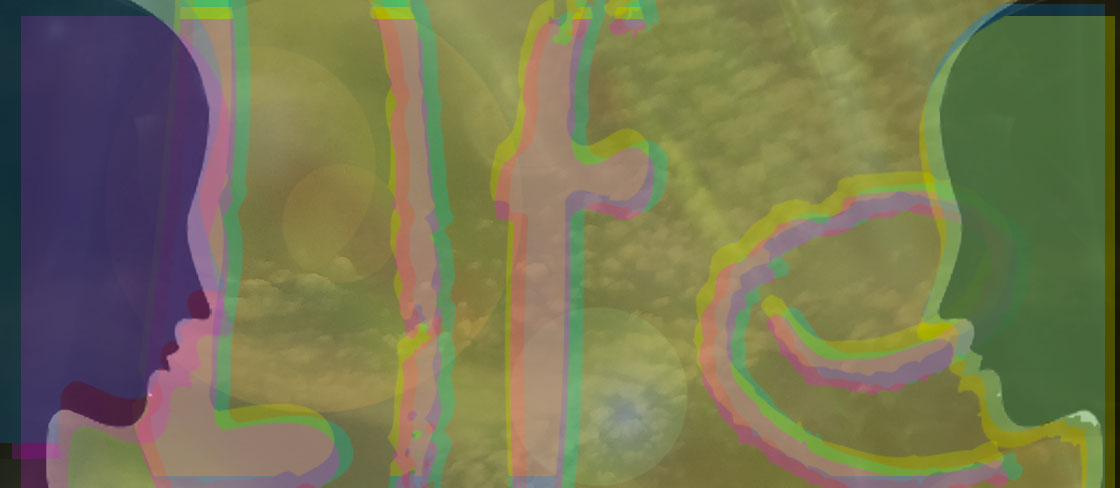 EDITOR AND PUBLISHER  TONY JASPER
CRISIS appears around the third week of the month.
IN THIS ISSUE
CLIFF RICHARD
LARRY NORMAN
More theatre quotes
MAKING SENSE OF LIFE
This feature was first carried in The Methodist Recorder, January 25. 2019.
As many life issues beome more and more complicated so Christian leaders must needs make sense of life for their followers in 2019. In running his eyes through various newspapers and magazines, often of very different overall outlook, Tony Jasper goes for the biblical seven, and finds  areas that call for a  Christian response.These subjects come in no particular order either of preference or importance. Each raises important life issues, some demand direct professional input. Their content calls for guidance from those with considered biblical and theological acumen. All Chritian churches have professionals of high regard in many of these fields. We need to hear more from them. Should any of these areas receive only scant attention he believes it is more than likely that the Church will continue on an already trodden path of irrelevance when it comes to the major issues of the time
1 Social Media
Facebook, Instagram or smaller social media networks such as Vine and Live Journal exercise growing influence. At worst it is claimed that they usher in the perilous world of disinformation, and in straight terms it often means downright lies.
In 2017 the Collins dictionary named 'Fake News' as the word (phrase) of the year.  Here in 2019, not all express fear and distrust to this much maligned subject, with one writer in the FT, Tim Harford,  saying 'There is no need to panic about fake news." That said, there is worry, especially on a major world influencing stage in view of the constant barrage of feeds from the American president, and  sometimes uncertain touch with either reality or fact.
On the broader scale Christoper Wylie, the Cambridge Analytica whistleblower addressing Voices - a conference organised by the trade publication Business of Fashion – said  "I think a lot of regulators and legistlators are realising that the argument we should have development without any rules or regulations, just for the sake of innovating, can go terribly wrong." In his view a company such as Facebook do not see "their role as protecting the integrity of our democracy and or society," for they "simply look at it as a platform to make money."
In the New York Times Renee DiResta - one of the researchers analysing media data for the US Senate committte has used the expression "Information World War". He sees it descriptive of the battles being waged by nations and ideological factions on social media platforms. Renee DiResta says "The theatre opportunistically shifts  as geopolitical events and cultural moments present themselves.
In its writer's reflection on the current state of play The New York Times ran the headline:"Welcome to social media's perpetual war." On a direct reflection – the growing banking of information about each of us, as for instance even a supermarket making itself aware of our preferences and feeding into those possible weaknesses.
2 Quarter-Life Crisis
According to a Linkedin study it is claimed that 72% of young British young people have experienced a quarter-life crisis. Juliana Piskora, 25, writing in a recent Observer Magazine, fetched a huge response on posting an Instagram story. Her friends said they felt "lost", "anxious",
or "unfulfilled." She felt that she, and her correspondents,  lack the language to articulate this particular sense of failure."I appear to have it all. I'm healthy, with a good job, close friends, a loving if dysfunctional family – and yet I feel lost." She says for her generation, "work not prayer has become the personal project." This theme seems a well spread feeling across a number of magazines.  The not unfamiliar question comes into play: Do we merely shrug our shoulders or ask how do we bring the 'spiritual into play? One immediate response is in asking whether our churches are open in areas where during the day there is considerable footfall mostly due to offices? John Lewis in London's Oxford Street has had what might be termed a "roving pastor" and on-call for store workers who in the main are under the age of 50. Do we offer ministry in large employment areas?
3 Editing Babies?
It is said that conceivably every cell in the body, some 32 trillion, could be programmed with the edits. Eric J. Topol, a cardiologist and director and founder of the Scripps Research Translational Institute, comments on a rogue scientist in China who claims to have edited a gene in two human embryos and implanted them in a mother's womb and so realising the birth of genetically altered twin girls. He says "we're no longer in the realm of science fiction." He calls it a dangerous breach of medical ethics and responsible research and must be condemned. At this moment he says in strong language that "we should not proceed down this road until we know far more about the consequences of what we are doing." What is the Christian understanding as to the nature of this development and its possible ramifications?
4 Gender
Ruth Hunt the Chief Executive of Stonewall, is a Christian, a lifelong churchgoer. She says "Faith leaders often create binary hperbole around sexuality that damages them and LGBT people." In terms of trangender, same sex couples, the sexually fluid – the dynamics of a church fellowship is likely to be affected. Should a church say this is not a problem in their terms then might be it be that they are a problem in so far that those of various gender differences see no point in seeking Christian fellowship. Already there are a small number of christian fellowships, especially the Metropolitan church, that explicitly exist to welcome those who fall in some way beneath the LGBT umbrella, and who may feel unwanted in conventional Christian fellowships. Is this another area of life experience that we push aside? As it is, what is a 'normal' person? Oh, I`m forgetful, they attend Methodist churches.
5 Abuse of Young Women
There seems relative disinterest, or unwillingness to cause possible dissention between different faiths, especially in matters when certain cultural or religious practices are unacceptable, in this instance some aspects that relate to the nature of forced marriage. The first is more the case that western democracies are turning a blind eye. In the second, it would appear that the Christian world would
rather avert its gaze, let very young girls suffer, rather than uphold the principles it believes, even if they run contrary to another faith. We choose to differ and let people suffer.
6 The Negativity of getting old
The cultural magazine Grazia wishes to asert that we are not defined by our age. In terms of fashion the writer Laura Antonia Jordan asserts that "finally the fashion world is rejecting outdated notions of beauty." Bravely Jo
Bennett of John Lewis is instanced saying "Age is not a defining character when selecting a woman for our
campaigns."  The Grazia scribe ends her good piece with a sentence that surely evokes Christian acceptace:"A woman can be beautiful and styish at 85. It's not about age, it's not about size,it's about who you are."
Since the Church is heavily weighted toward the over 50s it might be construed that this is one area where the 'older' can reign in total freedom, given a few "awkwards' around.  However somewhat perversley it might be said, this writer notes that the 'old' seem uncertain, as though they have mentally been beaten down by constant obsession with shouts of "where are the young?" or ill-thought programmes of attracting youth that are in the end of the day vacuous, although like the parable of the Sower there are initial green shoots.  The so-called 'old' need affirmation and ways and means coming their way to run with the scripture shout that old and young can dream dreams. Programmes are needed so that the 'older' can affirm themselves, life, find a purpose and calling within their church, indeed to reflect on the past but aware that life still calls for their experience and input.
7 Women's Rights
When it comes to  women's rights 2018 was dominated by the Harvey Weinstein revelations, and which in growing intensity spawn numerous questionings of male behaviour and attitudes, not just in media terms, but seemingly throughout any work-place that can be named. It might be asked why the church is yet again an also-ran in matters that affect so many. Why does the Church arrive late in this and so many other areas of life?
These are just seven areas, doubtless there are others, and the length given to each of those I have suggested is not reflective of importance. Some are more prone to raise Immediate description.
BOOK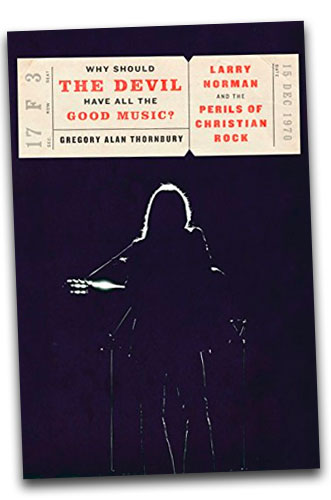 LARRY NORMAN - A new book on the godfather of contemporary Christian music
Reviewing a quartet of books on 'self' for The Times Literary Supplement, Anna Katharina Schaffner wrote that as individuals we can be "narcissistic, hyper-connected, radically social and broken, sometimes all at once." Given to review the book 'Why should the Devil have all the Good Music' and sub-titled 'Larry Norman and the Perils of Christian Rock" (Convergent) she might have said, some and perhaps all, these principal forces that shape the self are met along the way in one person - the life and character of the blond-haired troubadour Larry Norman. However while such descriptions ring true there are other more positive things to be said about this singer-songwriter who straddled with some success across both religious and secular markets, and who is surely the most important person in the history of contemporary Christian music. Norman has been termed by many as the "Godfather of Christian rock" and apart from being a recording artist he would set up his own One Way Records with a desire to bring faith in the general music scene, and also find and provide scope for new artists. He wanted to reverse the trend of tasteless and "cheesy" Christian records. To a degree he misunderstood some budding artists. As Thornbury puts it on page 89: "what those artists primarily wanted was not a commune, or band of brothers but   things of a less esoteric nature: distribution, publishing, rock 'n' roll, tours and careers." In wider terms his name is synomous with what became known as the "Jesus Movement' that for a while promised to sweep into Christian circles of one kind or another thousands of young people but usually into new fellowships that didn't ridiculously suggest a young Christian should have short hair, Larry's was long. He wore jeans, something again to antagonise those who thought an eleventh commandment was looking smart when coming to worship, and not laid-back. He wanted to drag the Church kicking and screaming into the present and concerned with the iniquities and dangers of society.
Norman emerged during the 1970s in the US during what has been seen as convulsive decade. A strong Bible believing Christian Norman did not fit in with the safe US evangelical church, and as Thornbury shows he had little sympathy with the traditional mainstream churches. Norman upset the 'proper' Christian world because he dealt with issues and problems that they pushed aside and he sang about them in his songs. In one of his greatest albums, recorded for the secular MGM record company Only Visiting This Planet, Norman outdid Don MacLean's, American Pie for a broad amd brilliant sweep of American life, from rampant sexual decease to its materialism to its preoccupation with war  and  predominantly the scourge and repercussions from the ill-fated Vietnam. adventure.
In-common with many who spend their waking moments evangelising there is always the burning question of where are the converts? Where am I going wrong?As a friend of mine, author and journalist Steve Turner has said:"Norman's message was "that if people invited Jesus he would forgive and rebuild them." As expressed on his album Upon his Rock, Norman just wanted people to find Jesus.  Thornbury quotes Norman on page 115 almost shouting into the wind "I am a Christian. If only I could erase their knowledge of the Church and Church history for a few minutes and let them see Jesus." He also assumed,  well, almost, the role of a fiery John the Baptist for with starkness  he could  sing of  pending dire judgement for he believed the Second Coming was imminent. Norman's songs are not exactly fun times although he did possess the abilty to make ridiculous some of the postures enacted by members of humankind.
Larry David Norman was born April 8, 1947 and died February 24, 2008, from a heart attack.
The remarkable Larry life story is engagingly told from considerable research by Gregory Alan Thornbury, a sometime college philosophy professor, dean,and  president of the King's College, in New York City. It should be said without taking much away from the writer that Norman hoarded letters, contracts, adverts, reviews and as Norman's friend and mine, Steve Turner, has said to me:"even recordings of phone calls and business meetings. " This demanding singer had an eye to posterity. Turner puts it this way:"Larry was simultaneously a performer and a historian evaluating and archiving himself."
Fortunate Thornbury had access to so much valuable material. Turner a renowned writer of artist biography adds almost wistfully:"nothing like this exists for biographers of the Beatles or Elvis."
Thornbury is not one would say an immediate choice in 'field' terms as the writer of this kind of  book  - he doesn't belong like some us past writers for a plethora of music papers and beyond into radio and television to air our views, but that should not stop me saying it is well written, it has a good word movement as in almost chronological fashion the writer takes us through Norman's life in often compelling fashion.  Unlike many a book where there is a Christian input the writer tells warts and all. In terms of the 'now' the book is strongest when Thorbury lets Larry talk us into the joys and disappointments, the glories and puzzles of faith, and the unexpected. Christian music people should hear this man speak about communication, faith and rock music. Today, the awul tragedy, in this country at least, is the almost total demise of the Christian based recording industry, let alone mazines such as the one-time Strait or New Music or even 21st Century Christian, and the drying up of information circles as to what's "out there'. And on this one could say more.
Once started, I wanted to finish the book's 279 or so pages. There are some errors, usually small, such as New Music Express should be New Musical Express. Cliff is Sir Cliff long before is knighted. BBC 1 and Radio One are not the same. But yes, I am to a degree nit-picking for Thornbury has given us a very good book on a celebrated artist.
CLIFF RICHARD AND MUSIC
It seems long ago – the police raid on the Berkshire home of Cliff Richard.  Astonishingly it was televised.
The household name artist watched, but he was miles away. He was at his Spainish residence. It must have been an extraordinary moment. He is helpless. There he is watching his house being invaded, cupboards and private areas turned over.
For a major star in his seventies, an out-spoken Christian, always known for a "wholesome image' it is devastating. The accusation is one of child abuse. It comes at a time when numerous other people are subject of rumour. Everything runs with Savile horror show.
Suddenly the amazing career draws to an unintended halt. The recordings stop. The tours, the public appearances are cancelled. He goes into hibernation. He protests innocence..  He denies charges that are brought against him. He is never charged. Damages from the BBC amount to a six-figure sum. Cliff''s been partly putting away those long sad days when suspicion surrounded him, and the inward torture of waiting for a telephone call that would in its content tax his inward strength should a case be brought.
Here we are in 2019 and recently he's been on tour – amazingly  to celebrate 60 years in the 'biz and recalling it was in 1958 that he hit the charts with the still classic feel of 'Move It'. As ever the set has been a long – two hours. Even now he has the stamina. The Guardian reviewer put it this way:"wierdly youthful enough for dance moves that would put most men his age in traction."
Reflecting on the twisted and sad saga he terms his recent album title track 'Rise Up (Warner Bros) as reflective of his inner determination and strength not to give in to the destructive powers seemingly arrayed against him. He puts things so simply: "They'll never take me down." He speaks of how faith has been a great unyielding support that has sustained him during the dark moments.  'Rise Up' has been charting high. I confess my early reaction was somewhat mute, but repeated plays makes me aware that there is depth, although the inclusion of what is termed 'bonus tracks' rather brings to the fore that all four tracks are better than any of the new 12 tracks.  The four are special Cliff evergreens, newly recorded with the Royal Philharmonic Orchestra: 'The Minute You're Gone,' ' Miss You Nights,'Devil Woman', and 'Some People'. They are special.  'Devil Woman' is a great pop number but a surprise choice when remembering the outcry that attended its first outing some thirty years ago. Many in the Christian world were taken aback that Cliff shoud have recorded such a title. It would then augur in here, and on Elton John's US label, a new hit phase in his career that had somewhat stalled.  For a brief moment the hopes and dreams of a teenage pop star to consquer the US brieflty sparkled as he headed toward his forties.
As in his live concert repertoire the album has several songs of faith. 'Miracle of Love' is a goodie, so to the duet with Olivia Newton-John that has the message sounding title "Everybody's Someone." And this takes me to a run through of those faith based albums that are still available from Amazon. These would follow the startling news of the time that he had beome a mainstream Christian and he would step out to the world by appearing on the plaform at a Billy Graham rally in 1966. His mum and Hank Marin of his backing group were Jehovah Witnesses.  It became a hectic recording time mixed with several films of direct religious message.Good News was issued  in October 1968 with a mixture of traditional hymns and a few newish ones of the time such as 'Go Where I Send Thee.' He would be part of the Graham organisation sponsered 'Two a Penny' album and film and in 1970, "About That Man' that contained another spiritual in the lovely 'Sweet Little Jesus Boy.'  Another religious film came his way with 'His Land' in 1970/ 'Help It Along' in 1974 saw him vocalising popular religious style songs of the time and to include "Fire and Rain' and 'Day By Day' from Godspell and well, he had to join the legion of people who have laid down'Amazing Grace.'  Small Corners in 1977 ended its 12 tracks with "When I Survey the Wondrous Cross' and along the way the exuberant 'Yes He Lives' and the Larry Norman classic. "I Wish We'd All Been Ready.' Whether Cliff will ever record a religious based track album remains to be seen.
Meantime a prominent pastor is getting excited that the royal wedding should be graced by the Kingdom Gospel choir singing a pop song.  'Pop' is the operative word as though 'pop' means something 'unclean'  for such a pure occasion. Well, who said it was a pop song anyway? 'Stand By Me' is an emotive and powerful sung that has come out of the black music tradition and where often soul and gospel and pop overlap. Anyway even if you take the song as 'secular' what's wrong in baptising it into a situation that is about one of the greatest human interactions – love and commitment between two people. The pastor should get a life or get into life.
***********************************************
Apologies once more for no detailed listing of all material that has appeared in Crisis since the first issue. Coming soon!
***********************************************
MORE THEATRE quotes
I have been through many times when I didn't have the opportunity to play roles that were satisfying, strong or interesting
Nicole Kidman FR Weekend. Arts.24/25, 2018. P15.
If it's Christmas, then it must be 0livia Coleman.
Adam Sherwin. I paper. November 27, p 13.
I do find that there's a lot less yelling.
Diane Lane. GuardianG2, November 6. 2018. P 4. (reply to question: How have sets changed since people started speaking out).
Why do we only have to be the sassy black friend
Tessa Thompson. I paper. November 30. p 35.
You have to squint quite hard to make a Martin McDonagh play look like a Sarah Kane play.
Mark Ravenhill. FT Weekend. Arts.December 1. 2018. P 15.
It still feels like a challenging, dangerous place. You're never quite sure if you're cool enough for school.
Mark Ravenhill speaking about the Royal Court Theatre, London. FT Weekend,  Arts,December 1. 2018. P 16.
My parents were extremelty supportive, but by saying: we're not going to help you with your acting.
Rachel Aroesti, The Guardian, G2,November 28, 2018 p 8.
It is invariably the secular dramatists who write best about spiritual matters.
Michael Billington, The Methodist Recorder, November 30, 2018, p16.
We had lots of technicians- now one person controls everything.
Duncan Jump. The Stage, November 29. 2018. P 42.
To bring the sunlight into the darkness of a tragic play requires such a confidence and lightness of touch.
Simon Godwin.  The Stage, November 29, 2018. P 14.
The text is like a cobbled street. I pull the stones out, see what's underneath, and how they connect, then replace them, it's not complicated. When I hear people talking on television about 'process,' I think, shut up and get on with it.
Anthony Hopkins. New York Times International. September 29-30. 2018. P17.
Essentially having four or five job interviews a day and failing four or five times a day...it was similar to what you'd see outside the job centre, only with scripts.
Jamie Dornan describing LA life when an aspiring actor. The Times, December 3. 2018, Times 2. P 3.
It's a myth that if you tell stories featuring black experience they won't sell.
Natasha Gordon actress and playwright. I paper. December 6. 2018. P42.
We must never see ideas of hope and joy as being trivial words or life choices.
Emily Blunt FT Weekend. December 15/16. P 16.
I have to keep on learning and growing, hopefully getting better and working with great people.
Emma Stone, I paper December 28 2018. P 41.
But of course you use the feeing the clothes give you. Sometimes you fight the restriction. Other times you move with it, in a mew way...the most essential part of our prep: how we'd move in a public setting, and in a private one.
Saoire Ronan on playing Mary, Queen of Scots. The Observer, The New Review, December 30. 2018. P 10.
Companies are where the new is often first born, but buidings are also an essential part of the producing machine.
PauL Jepson,The Stage, October 11. 2018. P 11
We have a culture that prizes celebrity, bling and narcissism.
Lauren Greenfield. The Observer Magazine. July 8. 2018.p13.
When it went to it (audition) , the director said:"The key to this character is how she f**ks." And I thought, that's the end of that.:
Denise Gough. I paper, January 4. 2018. P32.
So much of your  life you're exploring through your characters.
Lily James. Sunday Times Magazine. January 6. 2019. P. 25.
We're 52 per cent of the population so why are our stories not considered universal truths?
Morgan Lloyd Malcolm speaking of so many women who aren't getting their stories told. I paper January 8. 2019. P37.
You always have to risk failure.  The more recognisable you are, the harder it is to carve out that space.
Cate Blanchett, Guardian, January 10. G2 p 10.
Part of me has a real perfectionist streak and it's punishing, and it's not great. Part of that is really healthy and I think a part of is really unhealthy.
Gwyneth Patrow, FR Weekend, 5/6 Januaru, p 3.
"I'm very competative with myself," she sas, flicking a b    it of bacon from her sandwich, "but the upsde is I always want to be squeezing the marrow out of life."
Gwyneth Paltrow, FT Weekend, 5/6 January 2019. P 3.
I have bipolar disorder, and the more intense my life gets . It's hard to act like you're  not jearing voices all day when you're trying to sasy your lines.
Sasha Lane. Elle, August 2018. P75.
It's not the mountain you have to climb when you've got Hamlet to do. But it's really grim.  You have to work as hard to get out of character as to get into it.
Michelle Terry, FT Weekend, January 12/13. 2019. P15.
"But look at Olivia Coleman, you know (launces into perfect Coleman impression) 'Oh, um, I just learn the lines!'That' the most honest thing anyone can say about acting. You just do it."
Saorise Roman, The Times, Saturday Review, January 12. 2019. P 4.
March noticeboard
Please send any notices to tony.jasper@btintenet.com. Crisis usually appears around the 20th of a month.
KAORI HOMMA  -  Art Action UK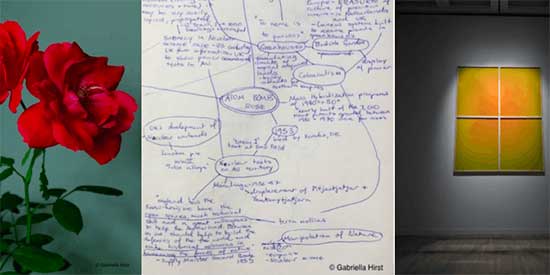 'Exposing Imperceptible', March 11, Deptford AAUK has invited a panel of speakers, including Yoi Kawakubo, Gabriella Hirst and Warren Harper, to discuss the diverse ways in which artists are confronting global socio-political issues relating to the disaster in Fukushima, spotlighting connections beyond Japan and the UK.
In a cultural environment that obscures the long-term implications of the nuclear anthropocene, how do artists visualise the unseeable?   What is the role of art when confronting such a huge scale disaster?
Tickets are £6 online or £10 on the door.
To buy online please visit:  https://tinyurl.com/y5zvfdtz
The ticket price includes incudes drinks and a canape reception.
6-8pm, Deptford X Proect Space , Brook Mill Road, London,
SE8 4HL.    
---
STEWART HENDERSON  -  Vesper Sky in Concert With Stewart and Carol Henderson and Yvonne and David Lyon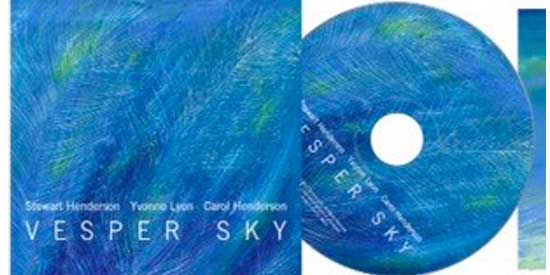 Saturday 13th April, 7.00pm for 7.30pm, Christ Church, Esher, Surrey KT10 8QS.
Best selling poet, lyricist and broadcaster, Stewart Henderson with his wife, writer and apprentice iconographer, Carol Henderson, have collaborated with Scottish musicians, Yvonne and David Lyon on the already critically acclaimed album, Vesper Sky - 'a unique collection of songs and poems, tellingly nuanced performances' folkradio.co.uk Following extensive BBC Radio airplay on Tom Robinson 6Music, Radio Scotland, Wales and Foyle, and many independent stations, this quartet of outstanding artists are currently on the road North and South of the border.   You can catch them at the above gig, as indicated.
Tickets: £10 if pre-booked via www.stewart-henderson.com or £12 (cash only) on the door.
….'the cadence and collusion of voices…is a glorious success'
Northern Sky Magazine.  
Following Yvonne Lyon's two successive appearances in 2018 and 2019 at the prestigious Celtic Connections in Glasgow, it is no wonder that BBC Radio Scotland's Iain Anderson says of her 'listening to Yvonne is a life-affirming experience', whilst Gillian Reynolds, radio critic of The Sunday Times notes of Stewart Henderson, 'he understands the packed power of words; the importance of their use and measure'.
---
CHRISTIANS IN MEDIA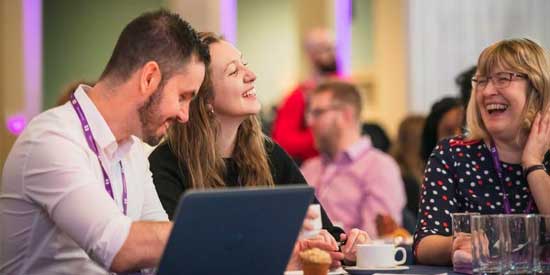 February 28, Bradford
Working as a Christian in today's media can sometimes feel a bit isolated  - but if you're working in the Leeds Bradford area, in press, production, broadcast, photography, copy, PR or film, help is at hand!
6.30-8.30pm, Thursday, Feb 28th at The Hub at Christians Against Poverty, North Street, Bradford, BD1 4EW.
Come to meet others and share ideas, enjoy fish and chips, fresh coffee, a game of pool with chance to give a listening ear for others and to pray. The guest speaker is Paula Stringer, CAP's inspiring new Executive Director and former Head of Production for BBC Sport.
https://www.christiansinmedia.co.uk/
---
UNVEILING ARTS FESTIVAL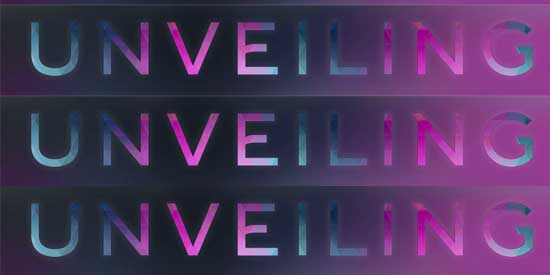 10-11 May
The Unveiling Arts Festival exists to engage people in a deeper understanding of the Gospel and the heart of God by sharing insights through the creative arts, relating to specific themes. A select group of artists are assigned the same brief, which they will consider prayerfully before creating original art in response.
The Engine Room, Lebus Street, London, N17 9FU.
To book tickets please visit:
https://event.bookitbee.com/20990/unveiling-arts-festival-2019
More information can also be found on their Facebook page:
https://www.facebook.com/UNVEILINGFestival
---
WINTERSHALL PASSION OF JESUS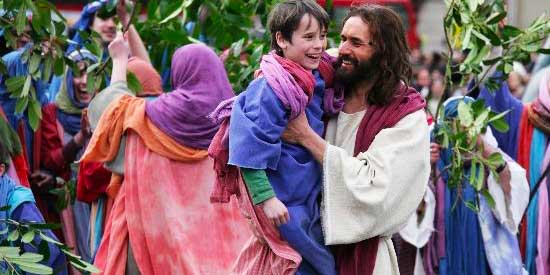 The Passion of Jesus will be performed in Trafalgar Square on the 19th of April at 12 noon and 3:15 pm and Guildford High Street on the 20th of April at 12 noon and 2:30 pm.
Both performances are free.
Call For Volunteers
Please email admin@wintershall.org.uk   if you can volunteer to help on all or some of the day. Transport is available from Wintershall if required.  
Live Stream In Trafalgar Square, there will be a live stream of both performances and live streaming can be arranged with your congregation/group/friends.
For more information on how to do this please contact Wintershall Estates: Tel 01483 892167  or email  admin@wintershallestate.comhttps://www.wintershall.org.uk/passion-jesus-london
---
CHRISTIAN ARTS SEMINAR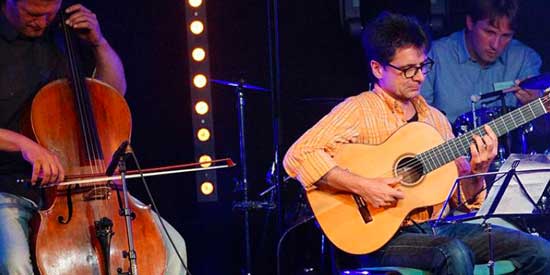 21 July  - 1 August
This 38th International Christian Artists Seminar will be an EU seminar fully focused to find work and keep working as artist of any art form. Subjects include: how to take care of yourself (avoiding health risks), the value of life long learning in helping to secure work;  the question of whether you still have job satisfaction, what will be your unique call, talent and added value?  It will be both a theoretical and very practical seminar with lectures and debates including very interesting meetings with artists who have survived and are ready to speak about their secrets and answers, followed by 2 days of unique workshops in any form of art. 
Zonheuvel Estate, Doorn, Utrecht, The Netherlands.
For more information and booking visit their website:
http://www.christianartists.org/    or email   info@christianartists.org
---
MORPHE ARTS MAKE GOOD LECTURES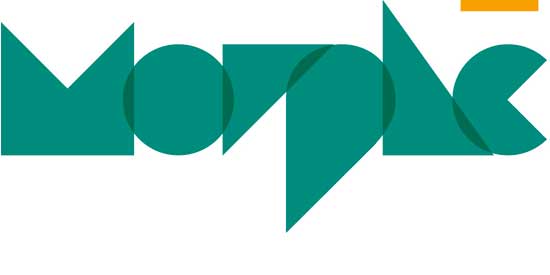 4 March Sara Schumacher, tutor and lecturer in theology and the arts at St Milletus College, London.  
1 April Carol and Stewart  Henderson.
6 May tbc
3 June Adrienne Dengerink Chaplin.
7-9pm, Husk Coffee and Creative Space, 649-651 Commercial Road, Limehouse, London, E14 7LW.
Tickets £5/£8. Keep and eye on Morphe's Facebook for moreinformation nearer the time:   
https://www.facebook.com/groups/morphearts/
---
ART+CHRISTIANITY SYMPOSIUM
Art+Christianity presents a series of symposia exploring the Eucharist in relation to art, architecture and craft. Each symposium will act as a 'sounding', taking place in a different regional centre and feeding into a conference in London in November.  The symposia will draw upon collections of ecclesiastical art and design as well as the architecture of  sanctuaries and chapels set aside for the celebration of the Eucharist.  
Symposium 3: Conversations between ancient and Modern.
Saturday 2 March 2019, 10.30am – 4.30pm, Chichester Cathedral and Bishop's Palace. Chaired by Nicola Coldstream.
This third Visual Communion symposium, will look at ways in which modern art and architecture can engage with ancient buildings and traditions in such a way that it enriches and enlivens both.
Symposium 4 Altars: Texture and Tradition.
Saturday 18 May 2019, 10.30am – 4.30pm, Winchester Cathedral Education Centre and Cathedral. Chaired by Roly Riem
For more information please visit:  
https://www.artandchristianity.org/v-c     or Tel 020 3757 5492   
---
ASSOCIATION OF CHRISTIAN WRITERS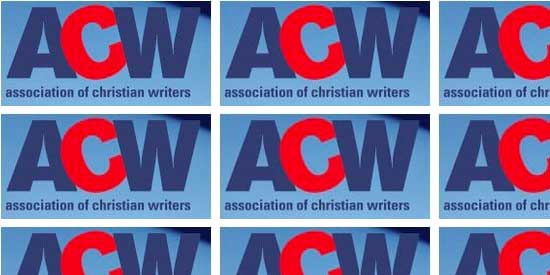 Bath Writers' Day 9 March  -  Approaching a Publisher.
Sarah Grace and Nicki Copeland, both with a wealth of experience within the publishing world, will be sharing their experiences and giving advice on how to find and approach publishers within both the fiction and non fiction markets.
10am-4pm, Widcombe Baptist Church, Pulteney Road, Bath, BA2 5JR.    
Members: £22 pre-booked, £27 on the door.
Non-Members: £27 pre-booked, £32 on the door.
Cost includes drinks and snacks. Bring your own lunch.
You can pre book here: https://christianwriters.org.uk/events/
---
VISUAL ARTS THEOLOGY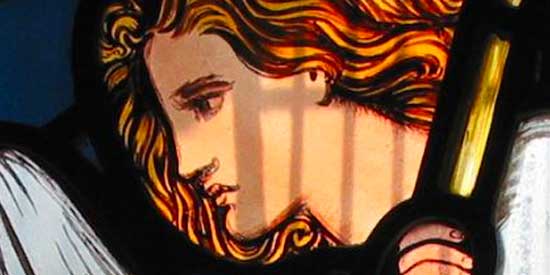 Call For Papers
Visual Theology II: Ruskin and the Pre-Raphaelites:
Sacre Conversazioni
Saturday 21st and Sunday 22nd September, St Michael and All Angels Chapel, Marlborough College.
'All great art is praise',  John Ruskin. This conference aims to celebrate the life and work of John Ruskin during his bicentenary and will create a space for theologically engaged conversations about
Ruskin, religion and the arts.  
For information about the conference and the requirements of papers please visit: https://www.visualtheology.org.uk/cfp/
---
L'ABRI FILM FESTIVAL
22-23 February
The theme of this year's festival is 'Pictures of the Good Life'.
Films and discussions will take place at the Manor House, L'Abri Fellowship, Greatham, Liss, Hants, GU33 6HF and at Greatham Village Hall.
The programme for showings and discussions over the weekend is:
Friday 22 January:  'Joy' at 8pm.   
Saturday 23 January: 'Leave No Trace' at 9am, 'Chef's Table' or 'Call the Midwife' at  11.45am, 'The Secret Life of Walter Mitty,' at 3.30pm, 'Maudie' at 7.30pm, 'Life Is Beautiful' at 10.30pm.
Full details can be seen here:  http://tinyurl.com/yxjgxdwh
Email    bookings@englishlabri.org    Tel 01420 538436
http://www.labri.org/england/index.html
---
SACRED COMEDY FESTIVAL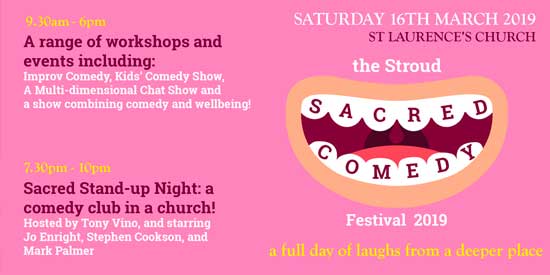 Saturday 16 March
St Laurence Parish Church,  The Shambles, High Street, Stroud,  GL5 1AP.
Tel 01453  759099.
The festival will include morning workshops for adults and children; Laurence Chorter's  "Spiritual Experience: A Multi-Dimensional Chat Show"; "Retreat Yourself" with Sanderson Jones; and evening Stand-Up Night hosted by Tony Vino, and starring Mark Palmer, Stephen Cookson, and Joe Enright.
Entry is FREE but there are suggested donations to cover costs.
"The Stroud Sacred Music Festival has been a big success and so Simon Howell and I thought: how about a Stroud Sacred Comedy Festival? Only trouble is sacred comedy is not a thing. Well it is now! The seriously funny, seriously silly and funnily spiritual jostle together in this unique event." Chris Head (Comedy Director, Script-Editor and Trainer).  
More information here:  http://tinyurl.com/yyczz2lp
---
LANTERN ARTS CENTRE  A Bunch Of Amateurs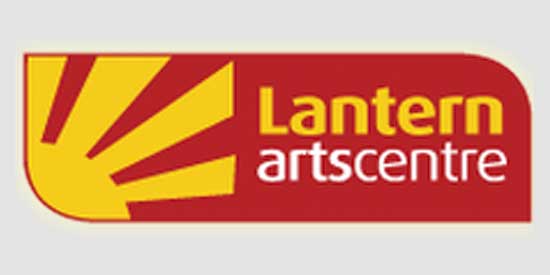 April 3-6, 7.30pm (Saturday matinee 2.30pm).
LAC present this play which is written by Ian Hislop and Nick Newman. Keen to boost his flagging career, a fading Hollywood action hero arrives in England to play King Lear in Stratford - only to find that this is not the birthplace of the Bard, but a sleepy Suffolk village and the cast are a bunch of amateurs trying to save their theatre from developers. Tickets £14.  
For more information  contact  LAC:
Email   lac@lanternarts.org    
T 0203 761 7070   https://www.lanternarts.org/a-bunch-of-amateurs
LAC, Tolverne Road, London, SW20 8RA.
---
JAMES CARY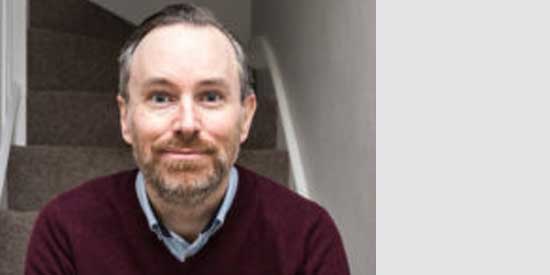 The Sacred Art Of Joking Book The Sacred Art of Joking is a new book by James Cary about how jokes can go horribly wrong, especially in the realm of religion. The devil may have all the best tunes. But does he have all the best jokes? Was Jesus funny? Why does religion have to be so serious?  Maybe it doesn't.
Award-winning BBC Comedy writer and stand-up theologian James Cary explains why Christians should be able to take a joke and how the Bible is way funnier than it first appears.
Seriously. James has contributed to BBC shows like Miranda, Another Case of Milton Jones and Newsnight. In The Sacred Art of Joking, he delves into the Bible and finds that ultimately, the joke's on us.
For more information about James and how to order the book please visit:
http://www.jamescary.co.uk/sacred-art-of-joking/
---
ANDY KIND  -  A Call Out To Churches 
Comedian, Andy Kind, is available for performances in churches. He is currently touring his 2019/2020 show, 'In Plain Sight'.
A YouTube presentation can be seen here:  https://tinyurl.com/ybfzpozz
Andy can be seen live on Friday 22 March,
8-10.15pm, at Brentwood Baptist Church, 91 Kings Road, Brentwood, Essex.  
Online bookings can be made here:
For more about Andy please visit his website:  
He can be contacted via his email:   andy@andykind.co.uk
---
RADIUS  -   New Youtube Channel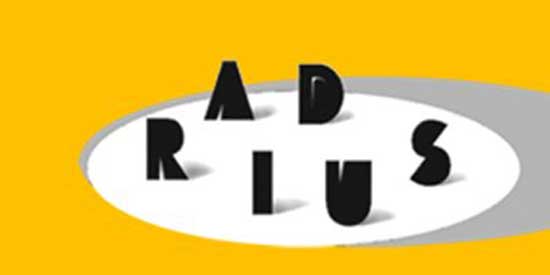 The Religious Drama Society of Great Britain (RADIUS) has a new home for interviews, videos and performance extracts.
Visit their new YouTube channel to find out more:
https://www.youtube.com/c/RadiusDrama
---
Garth Hewitt Foundation: From Garth
Small Oases of Hope - in difficult times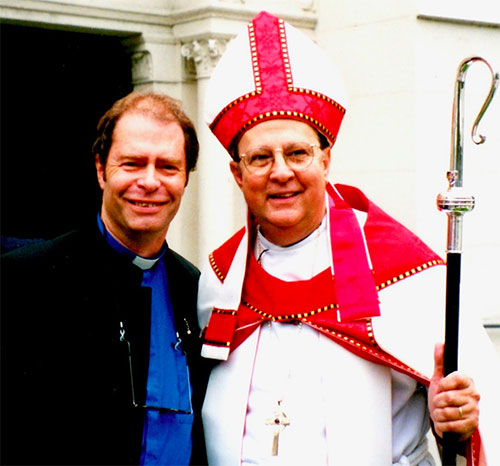 Garth with Bishop Leo Fradé
1 San Pedro Sula
Many years back Gill and I visited Honduras at the invitation of Bishop Leo Fradé, at that time Bishop of Honduras. We were based in San Pedro Sula and visited a variety of Anglican churches, and were inspired by the communities we met and how they lived out the gospel in very practical ways. I wrote a song about it called Community of Love.
Since then many things have changed in Honduras - in 2009 the president, Manuel Zelaya, was deposed in a military coup. His left-of-centre politics were not popular with the United States, but under the new leaders poverty has increased to an alarming extent.
The other day I was watching a news item filmed in San Pedro Sula, which had been a beautiful town when we visited but now suffers from much violence and the result of increased poverty for most people.
Ironically a thousand people were leaving to march towards the US border – yet another large group to head there from Honduras.
One can't help feeling that the US interference in Honduran politics, especially to push things in a more neo-liberal way, has multiplied poverty - after a while the poor are not able to live, and so we see these huge processions of refugees heading to the States because of their desperation. We've all heard President Trump's views of these groups of people - yet there seems to be an issue of reaping what you've sown in terms of the interference in Honduran politics (done by his predecessor's government).
2 Fortaleza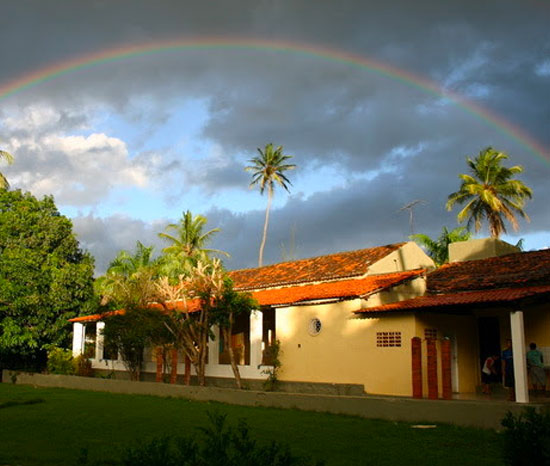 O Pequeno Nazareno
Violence can erupt under the sheer pressure of poverty - Fortaleza was the first town I visited in Brazil, this was in 1990. I spent time visiting street children with Compassion International, and wrote the song Little Outlaws Dirty Angels as a result. Since then we have been out in Brazil for both the Street Child Football World Cup and also the Street Child Games - both held in Rio. A team came down from Fortaleza, from an organisation called O Pequeno Nazareno (The Little Nazarene), and it was moving to talk with both those who were leading the team, and the young people themselves, about Fortaleza. Since then violence has erupted - these are very dangerous times for everyone there. It was hard enough at the time of the first Street Child World Cup, as the Captain of the Fortaleza team had been murdered just a few weeks before they came down for the games.
But behind these headlines it's good to remember there are groups working, like O Pequeno Nazareno in Fortaleza, and Our Little Roses in San Pedro Sula in Honduras, where the Bishop's wife, Diana Fradé, runs support for children who would otherwise be on the street. They are oases of hope in difficult times in the community of love.
Amy Goodman, presenting 'Democracy Now!' - a news programme that stands up for peace and justice
3 Democracy Now!
Independent Global News Broadcaster - a hopeful news outlet
There seems to be an inclination to think that political mistakes in conflicts have no legacy, but they do. Have a look at this clip of top US General Wesley Clark as he guests on the Amy Goodman show 'Democracy Now' – it is a quite staggering realisation of the very odd military response to 9/11, which still goes on and, basically, has resulted in most of the disasters in the Middle East, and of course the flood of refugees that have flowed from this.
It should worry us, not only about the direction that was taken at that time, but also the ongoing directions at the moment, and this includes Britain with our arms sales and indeed our military.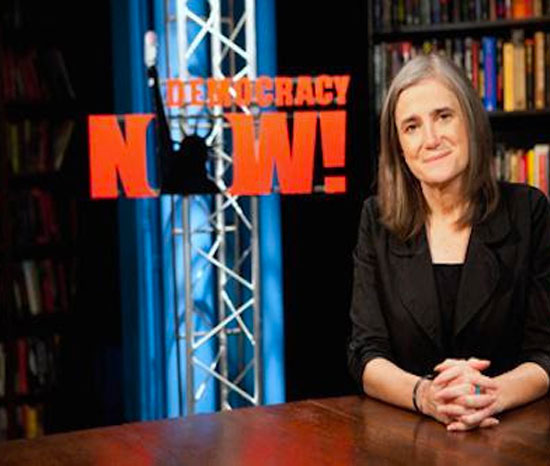 Amy Goodman, presenting 'Democracy Now!' - a news programme that stands up for peace and justice
Music of hope
One of the things that always encourages me is when art, creativity, poetry and music are used to show that there is a better way to live than conflict, violence, arms sales and benefits for a few people. The loving community of the kingdom of God should be the model that we live. Here are a couple of songs where that message of friendship, inclusion and hope stands out in these difficult times, and they are a reminder of how we should be living.
4 Land of the Free
The first song is by The Killers(perhaps an unfortunate name?) called Land of the free. Brandon Flowers, lead singer of the band, started writing this song after the awful massacre at Sandy Hook school. He says, "My church upbringing taught me to mourn with those who mourn and I did it the best that I knew how, I cried for those kids and their teachers, I got on my knees and I prayed for their families." And he goes on to talk of other issues and says, "We dishonour our values, our ancestors and our heritage when we tear gas our brothers and sisters seeking asylum… you've gotta believe that we can do better."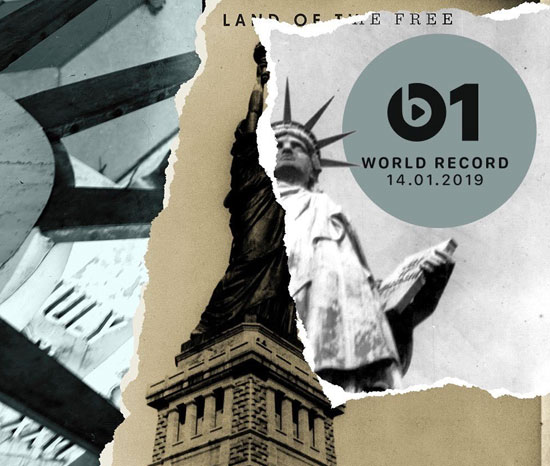 5 We Won't Keep Quiet
Another musician who picks up on this is Iris Dement. Her music is a mixture of folk, country and gospel. She writes about various issues. Her latest song and video is called We won't keep quiet – it's well worth a watch. 
In a way her video says it all, as she is in a demonstration with a very diverse group of people holding slogans that reflect a commitment to human rights, human dignity and justice. Something like this is a real reminder that love for community, and music that reflects this, is a great sign of hope. You can't build walls around this song!
These are two songs that speak prophetically to the situation in the United States at the moment, but of course they are just as relevant to our own situation in our little country with its "hostile environment".
Live in Sheffield!
For the last eighteen months my concerts were the Against the Grain tour, which I thoroughly enjoyed. Eventually the bookcame out… and the CD!... and after about a year of this tour my PA Isobel decided it was time it was filmed. She explained to me that 1991 was the last time I'd been filmed in concert. 
It turned out that Sheffield was a great place to film it - it was a warm and friendly evening, and interestingly I knew many people in the audience from different stages of my ministry.
As I look at the film footage I spot someone who was in our youth club at St Luke's Maidstone when I was Curate there! I spot people who have promoted concerts for me through the years, people who have been on Amos journeys with us to the Holy Land, Nicaragua, even South Africa. I spot someone who has sung songs of mine in all sorts of different places, which I always feel is a great compliment. And there's a thirteen-year-old lad who comes regularly to my concerts when I'm in his area - so there's a good mixture of supporters, encouragers, and friends.
I'll let my PA Isobel say something about the DVD project:
"As Garth says - the last time a full concert of his has been filmed and made available to people was in 1991 - that was "Lonesome Troubadour", a Greenbelt concert. I thought it would be great to have a DVD of an up-to-date live concert, so we contacted a film company we know, Let There Be Light Productions (LTBL). They are based in Sheffield where Garth had been booked by Tanya and Simon Ennals for a concert at St Mark's Church, Broomfield Road. The crew were great, filming unobtrusively on the night and then doing a great job editing. The DVD will be available from the middle of February – it's called "Live in Sheffield" and if you want to order a copy you can email me, isobel@garthhewitt.org and be in the first mailing when the stock arrives!
I've been attending Garth concerts for over thirty years - Garth brings a mixture of challenge, hope, humour, faith and peace to his audiences. The world seems to get crazier and further from the ideals of God every day – Garth's songs and stories put things back in perspective and root us in truth and goodness – and of course we need that even when we can't get along to one of his concerts! I'm pleased with the end result of the filming, it has a very down-to-earth, live feel – if you've been to a Garth concert this will take you right back there, and if you haven't you will feel as though you have once you've seen Live in Sheffield."
Prayer - Community of love... in difficult times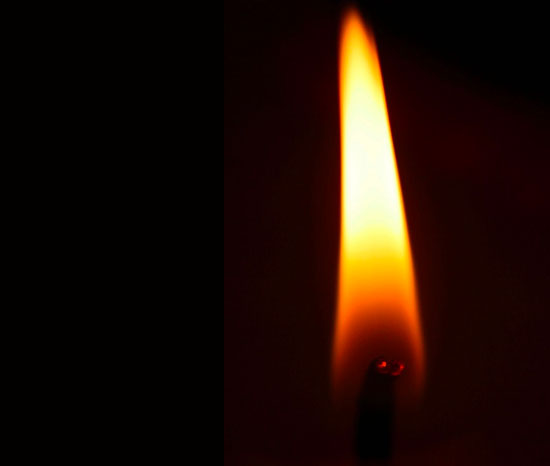 Generous God 
We thank you for the model of 
the community of love which you showed us
We thank you for the witness of churches in San Pedro Sula, Honduras 
Of Pequeno Nazareno working with street children in Fortaleza Brazil 
We thank you for the artists and broadcasters that reflect the truth in difficult times 
We thank you for all those who make visible
the loving spirit of your gospel. 
We pray that we will find that strength, 
that we will link arms together, 
to be a community of hope 
These are hard times, even puzzling times, 
so we need to be reminded day by day 
to make a difference - 
to reject the ways of violence 
We thank you for those who have been examples to us 
We thank you for those who picked up the torch and led the way 
May we do the same 
And may our churches bring hope that resonates for all, 
May they be courageous, prophetic, loving and just.
Community of Love 
"She was welcomed to the family of the carpenter from Nazareth 
Where those who are forgotten find strength to start again 
They find mercy and forgiveness and in linking arms together 
They are lifted up to dignity in a community of love 
She found strength in a community of love 
She found love in a community of faith 
She found faith in a community of God 
She found God in a community of love"