tony jasper digs back in time
John Pac was one of the most influential practitioners on the Jesus Music Scene, although his first musical adventure saw him and the group Parchment find a secular label and a brief charting history. John died some weeks ago. This article first appeared in The Methodist Recorder, February 9, 2013.
Pop-land is littered with one hit wonders, and among these can be listed a band from the Merseywide – Parchment. Yet   they surely deserved more than a` brief snatch of chart fame. Their one hit was Light Up The Fire – the song that made the Festival of Light in 1972 known to younger people. The song has lasted some forty years and indeed appears in various contemporary hymn and song books under the title Colours of Day, or for some it is  better known through its first line 'Colours of day dawn into the mind." It can be found at 167 in Singing the Faith. Doubtless it has lost its once association with the moral crusades against supposed media corrupters of the time, a movement that has tended to be seen in the activities of Mary Whitehouse, but she was one of many and various notables of the time were part of the crusade to 'clean-up' Britain.
Interestingly in Singing the Faith it finds itself sectioned under the title ' The promised Christ – advent.' It possibly finds that placement because it has the line 'Open the door, let Jesus return." Yet in essence it has the revival tone where prayer is answered. churches find new people, and the nation finds its joy and ultimate peace in Jesus.
The song has three writing credits – Sue McClellan, Keith Ryecroft and John Paculabo. along and with Brian Smith they were indeed Parchment. John is better known as John Pac, and it is his recent death that has awakened fresh interest in the song and the group. Pac has had a rich record career and  Christian ministry that has included A&R manager of a once leading Christian record company, Pilgrim and more so for the last twenty years or so there has been involvement with Kingsway, and where he has been Managing Director, One positive aspect of his life has rested in his passion for songs and under his enthusiasm has come such major praise songs as  'Here Am I to Worship, and 'In Christ Alone' (SF351' but no, the first mentioned is not,  and very surprisingly in the new Methodist tome. '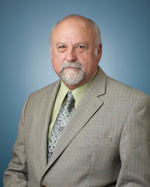 Parchment arrived at a time when various Christian based bands and singers were gaining secular footing. While it might be thought this was a good thing,  for some in the Christian constituency it was anything but praiseworthy.. In the US especially there was considerable suspicion, and it was partly based around what  was felt to be the  "eastern" feel of some songs, and so alarmingly from that the deduction that maybe there was something of  an occult nature flavouring the product. Songs such as "Love Is Come Again ' and amazingly from the title 'Son of God." were wheeled out as evidence.  It was partly due to the fact that John Pac made prominent use of the sitar. Obviously some saw this instrument belonging only and only to the Rada Krishna Movement via a mind journey to George Harrison. And the group could even feature a debro for foot- stomping numbers like 'Better Than Yesterday' from the first album Light up the fire (Pye) and the latter off the rather good Hollywood Sunset album release. The same record included Light of the World, a psychedelic acid feel number. The fore-mentioned 'Son of God' was more in this stream of things and indeed in 2004 it appeared on  a compilation set entitled Under The  Silent Tree – Psychelicpstones (Sanctuary).  By 1975, and their fourth album, Parchment had expanded their musical genres and on Shamblejam they featured the old Dixieland classic 'Jesus on the Mainline'. From a distance it seems inexplicable that plenty of good times did not come their way, especially since Sue, the lead voice, was individualistic and captivating,  better than many in the general market. Along the way Pac was the songwriter but the others also contributed.
Parchment, and this period in John Pac's life promised much, yet in the end had little chart evidence to show from it. That aside who can doubt their influence, and Pac most obviously, on the Christian scene and to sweep away many of the prejudices. In terms of Kingsway, Pac's imprint is large and imposing.
His funeral was in Eastbourne on February 7. He was 66 and had been suffering from cancer.