May 2019
Crisis is published by Tony Jasper and usually around the 20thof a month. Features up to 1200 wds are welcome within the broad parameter of this magazine's ethos. This is an "Arts' based magazine reflecting, observing, commenting from a broad Christian perspective. Send to tony.jasper@btinternet.com. Alas no payment is offered for the magazine that runs at a loss and can only offer the reward of printing  your views and work and  reach a global audience.
Advertising is welcome subject to conditions that are laid down by the general press and magazine world. Notices of events from charitable sources are carried free. Usual apologies for no promise-listing of material from issues 1-76 – 'sometime soon' as Judy Collins once sang.
THE JASPER EYE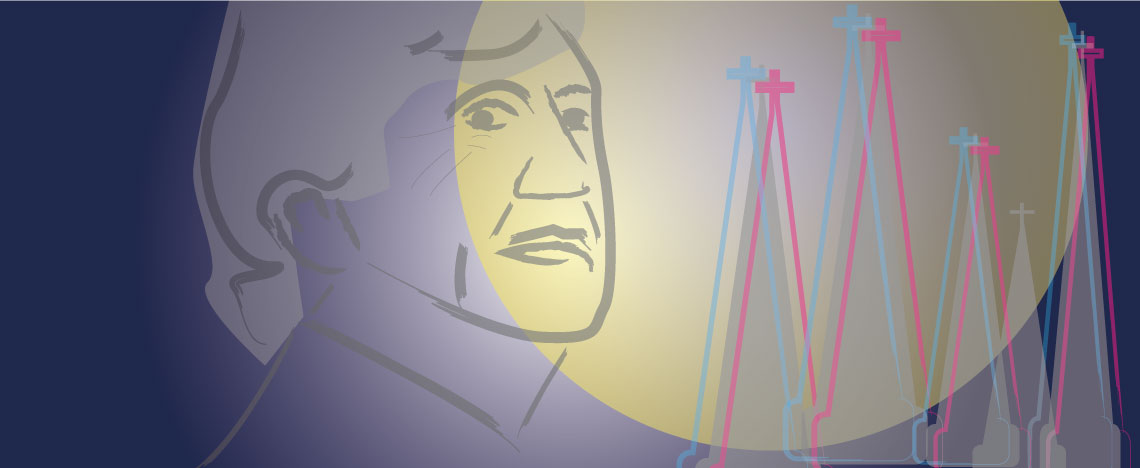 In the New Statesman (March 8-14.p 36ff) the writer Kate Mossman sees Melvin Bragg as one of our most industrious public intellectuals. However, when it comes to his inner life, she observes it is "replete with mystery and devotion." Well, not to  little for there is enough to sustain a lengthy feature. Bragg, 79, has his religious meanderings laid out for all to see over a four page spread in a basically political magazine that like the Conservative counterpart The Spectator is given to covering the arts in some depth, and often utilises the mind musings of Rowan Williams. In-fact 'religious' discourse is a` frequent rather than ocasional taker of space.
In early life times religion was a powerful force for young Melvin. He didn't question, he was carried along in teenage joy and pleasure. It was a straighforward affair; he speaks of being saturated by religion, and this gave him a wonderful explanation of the world. He tells Ms Mossman that those first twelve years of his life had so much good about them. In somewhat poignant fashion he reflects and gives the thought "What would have happened if there hadn't been a church?"
That was long, long ago. Today, In essence, he says;"I'm not a believer." Yet he likes visiting ancient churches. He is a fan of Evensong.Lest it be seen in a "religious" context he adds "I like listening to the music, just being there – but that isn't being religious." At the same time he disclaims any thought that it's "being nostalgic". Today as he approaches his fourth decade belief or non-belief in God is an ever-present riddle, something that doesn't go away, but doesn't demand commitment. He is prepared to say "I do think there was a creative factor – maybe physics is the creator?."
It's publicity for Bragg's latest book Love Without End (Sceptre) that is the immediate reason for the Mossman interview. It would be interesting to know whether the features or book editor of the NS may have been intrigued by a 28 – line castration description, and where in the 13th century the unfortunate shared the same process as a bullock, let's say very briefly, a "fierce snap of clippers, a bowl to catch the blood and a bit of stiching." As for why "castration" well Bragg is intrigued by the love affair between the philosopher Abelard and the French nun Heloise. " Castration was punishment for their union." His book comes out of an episode of In Our Time.
It just so happens, and not with thoughts of some kind of balance that the Spectator (February 16. 2019) allows the always thoughtful Lionel Shriver to dissertate on a subject dear to Jewish and Christian understanding, complex as it may be. Shriver's article is headed 'Without forgiveness, we're all doomed." Shriver focusses on the recent 'digging-up' of someone'past and this may mean thirty or forty, even more years ago. Actions then are taken and mulled over as if they represent the 'now' and views are translated into the context of the present. Somewhat wrly she writes "The sum of your mature good works doesn't amount to a hill of beans if you did one wrong thing 35 years ago." Her last paragraph leads her into saying "I have to be pushed pretty far to resort to Bible verses. But given last week's prevalance of indignant posturing over specks in the eyes of the prominent, the logs in the eyes of their accusers could fuel my wood-stove for months." She refers to the US Democractic Virginian governor Ralph Northam and Brett Kavanaugh, both of whom did seeming wrong ages ago. She utters a warning to the young who've grown up with the internet and who may at some future date will discover, "that their every gaffe lovingly displayed on Facebook lives for ever, and can always be dredged up to demolish their prospects in perpetuity. Without clemency, we're all doomed."
Methodists in the UK pride themselves on being among the first to ordain women once most of the divisions in the Church came together in 1932. That is some time ago but think, it was only in 1994 when the first group of women were ordained priests in the Church of England. Recently 700 ordained women took part in a national service at St. Paul's, some now frail and eldery, some in wheelchairs or needing a Zimmer frame. It was an extraordinary procession and an occasion of great rejoicing, but according to the Revd Alison Joyce "prejudice against women priests is subtler, but still hurts."  In her article for The Times (March 9. P 85) she notes that the Church of England remains one of the few instutions that is exempt fr om rules governing sex discrimination. Alison gains half-a-page, and it so happems that the other half is headed "Christian at the heart of Fashion." The said person is Simon Ward, once a leading force in the fashion world but someon who how trying to persuade a greater sense of the 'ethical' in that world. Ward has an interesting question:"If God was boss,how might he run fashion?" His other question is "How much should we spend on fashion? A few hundred pounds? Or £500 on a new shirt?" A quick dive into the newsagent and a flick through the pages of the basically women's magazine Red had on one page abuttoned-up uniform shirt for £310, dress for £470, and wel, so cheap, boots or £48. A little further on, and page 163, Red delves into a world that once the Church might have brought into its deliberations –Brigid Moss clocks on to "Making every minute count" with seven suggestions given for the weekend, none mentioning attending a religious service. The feature bounces off a new book Time and how to Spend it by a James Wallman. 0f course I could be wrong but I seem to remember that once Methodists were concerned with all aspects of our lives but now? the previous month Red ran a feature on modern-day plgrimages – "Stepping outside of your everyday lIfe can focus your mind" says writer Clare Gogerty.
Under a different title this is the first in a new series that is found in the last week's edition each month in the British, Methodist Recorder,
JESUS MUSIC AND BEYOND
MY SWEET LORD AND GEORGE HARRISON AND NINA SIMONE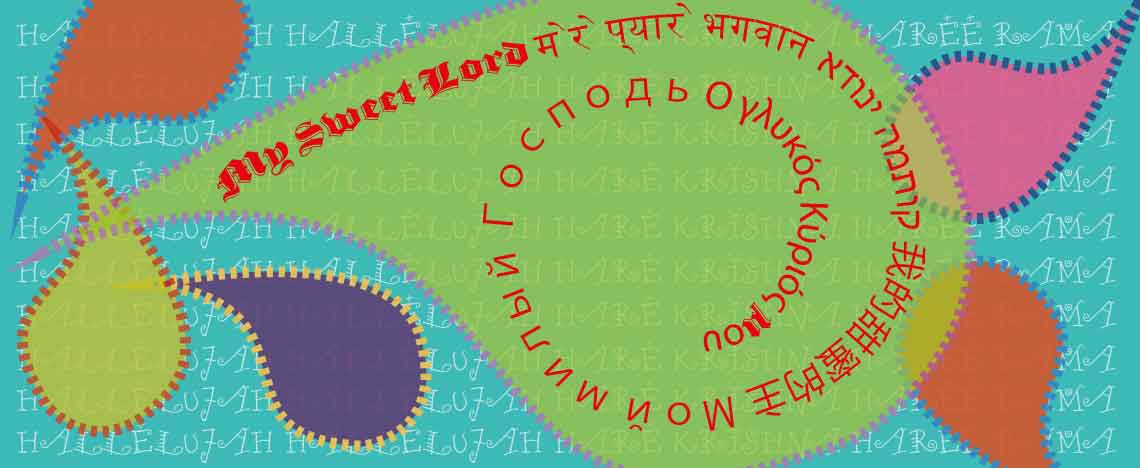 Its quiz time – well, one question!  First bring into play some famous music names. Nina Simone, Eric Clapton, Ringo Starr, Johnny Mathis, Edwin Starr, Peggy Lee, Elton John, Boy George and metal rockers Megadeth.  Next proceed to ask the question as to what draws these musicians together?
The answer is simply this – each at one time or the other has recorded the song 'My Sweet Lord' – albeit with a few lyric changes. In most cases the song's religious fervour is not theirs, any more than it was for most of the million people in Britain who bought the composition when it was issued as a single. It had a great pop feel.
The Beatle George Harrison is the writer. At one time this was questioned, resulting in a heavily publicised copyright infringement case. The tune for 'He's So Fine' sung by the US group Chiffons was brought forward as the music plundered by Harrison. The man himself said he had been influenced by the hymn 'Oh, Happy Day' that had in different form provided the big religious hit song of the late 1960s, '0 Happy Day' from the group led by Edwin Hawkins. In court Harrison played the chords on his guitar, seen as important since the use of slide guitar provided his signature. It was decided in 1976 that he had committed "Subconscious plagiarisms." Harrison is on record saying: "When I put the radio on, every time I hear sounds like something else."
Whatever the pros and cons Harrison wrote and recorded the song to further the faith he had adopted  and which is  built around the Hindu god, Krishna. In its first release form it appeared on his triple album of 1970 All Thing Must Pass. Taken off the album and given a 45 r.p.m. outing it would be the first number one by an ex-Beatle.
As it happens, initially Harrison had written the song for Billy Preston, and he would produce the album of Preston's,' Encouraging Words.' Preston would move into the Christian camp and recorded with some success the song 'That's the Way God planned It.' Preston's version of 'My Sweet Lord' met only limited success and in part differed with Harrison's version by having the "Halleujah's" at the outset. .
No one doubts Harrison's effort and that it was part of his desire to find a real meaningful faith by which he could live, and even to spread the message. So in the song he sings:  "I really want to know you/'Really want to go with you." At the time in 1970 those of a more fundamentalist or less tolerant approach suggesed that the repetative chanting of Hare Krishna" was anti-christian or satantic, but then it wasn't written for Christians. Some of this group's objection sprang from the worry that young people might become interested in this form of Hinduism.
However along comes the then British mega-star Cliff Richard and the song is transposed into a Christian faith interpretation, and so in a sense following the oft practice in Christian history of baptizing the secular. However! Disaster struck at a friend's funeral. Clare wished a recording of My Sweet Lord should be played. There was no accompanying warning. It was duly played, but part - way through the record was brought to an abrupt end.  The version being heard by a large gathering was the twice -hit recording by one-time Beatle, George. This was a very Christian occasion and our DJ for the moment fortunately and quickly decided there must be a mistake, and certainly knew that soon the gathering would hear words in honour of the Hindu god Krishna. It was halted dramatically and suddenly! It appears someone should have been consulted or reminded that the version sought was a recording by Cliff Richard. The once influential music paper Melody Maker chose My Sweet Lord as the best single of  the year in 1971, as did a number of international polls and it won for George Harrison  the award of 'Top Male Vocalist.' 'My Sweet Lord' it would top the charts in both 1971 and 2002 with the Guiness Book of Hit Singles and Albums noting he was the only artist to top the charts twice with the same single. Sadly, the second time it would bounce off his early death.
My thought of devoting this copy to saying somethig about My Sweet Lord partly arises from the song being featured recently in the excellent Financial Times, Weekend, series 'The Life of A Song' by Jon Dennis.  While missing any allusion to Cliff the FT writer reminds readers of the extraordinary version by Nina Simone that lasts just short of 19 minutes! It's a 'live' performance with a Baptist choir and she merges the song with the poem "Today is a Killer" by David Nelson of The Last Poets to further protest aginst the continuation of the Vietnam war. It can be found on her album Emergency Ward (1972). She also sings the flip side of the Harrison single "Isn't It  A  Pity.' You can pick up Cliff's version on YouTube.
Shedding the direct Hindu allusions in the text cannot the Christian wish to know more about the Lord Jesus? And so sing My Sweet Lord.
MORE THEATRE QUOTES
Phoebe (Waller-Bridge) said:"I've just written another bit for you." That time, I said (shouting) "OK, yes!" it's a huge pleasure. I'm delighted to be in touch with the young crowd!
Fiona S haw, The Observer. The New Review, March 3, 2019. P 12.3
I feel like I'm cheating if I don't find out how a character showers'.
Tom Mothersdale. The Stage, April 4. 2019. P 34.
I tend to get these dark, troubled roles.
Maybe it's my face again,
Kelly Macdonald. The New Review, The Observer, April 7, 2019. P7
You play lots of leading ladies, and then you're playing a lot of mothers.
Emily Watson, FT Weekend. Arts. April 13. 2019. P 12.
Eddie Redmayne is an incredible actor and a lovely guy. But I just find it frustrating that if you havent got funds, you haven't got the same opportunites.
All actors are fighting the same battle but if you're born into mony it is easier.
Vicky McClure. The Times, April 13. 2019. P 19.
They can put clothes on you – but then you gotta wear 'em.
Chadwick Boseman .New York Times International January 7. 2019. P14.
I like being over the hill because I've discovered a whole new landscape. I'm fond of age. I'm glad I've lived so long.
Jane Fonda, British Vogue with Vogue, May. 2019. P 64.
Actors not taking roles because they are not this or that is not what the profession is about..I am an actor. I should be able to play anything.
Richard Madden (playing a gay role in Rocketman), Vogue, May 2019. P 173.
I would go on stage feeling like a match carelessly tossed into a bunch of fireworks
Tony  Slattery, Guardian, G2 . p 9.April29. 2019.
Celebrity does wonders for the box office, but it can be an impediment. Heretical though it sounds, a lesser known actress migjt have made me believe more in the character on stage.
Quentin Letts,  Sunday Times. Culture April 21. 2019. P 23. (on the great Maggie Smith, her role as Jospeh Goebbels's secretary. A German Life (Bridge).
There's something about being close to actors when they are discovering it for the first time – you make eye contact. The smells you get when your'e cooking food are somewhat richer than the smell when the dish is done.
Rufus Norris, Sunday Times Culture. April 21. 2019. P 21.
There is no better place to see a show than in the rehearsal room.
Rufus Norris, Sunday Times, Culure. April 21. 2019. P 20.
It is about cross-generational conversations about Afrian masculinity and how that is comprmised by the West.
Inua Ellam, Western Morning News, West magazine, April 27. 2019. P36.
LETTER
CONTINUED PERSECUTION OF CHRISTIANS WORLDWIDE
Dear Friends  
Archbishop Justin Welby, the Bishop of Durham and Coptic Bishop Angaelos criticise the UK Home Office for the crude and offensive justification of refusal of asylum to an Iranian Christian – whilst All Party Parliamentary Group on Religious Freedom makes recommendations to Govt for how faith (as a known marker for persecution) should be assessed.
 The European Parliament passes a timely and important resolution on China concerning its widespread persecution of religious and ethnic minorities.
 In Nigeria hundreds more Christians are murdered by jihadists  whilst the politicians look for any reason not to identify the culprits' agenda. 5 years on, 112 Chibok girls are still missing – but Christian girls continue to be abducted and undergo forced conversion/marriage whilst the world (including the BBC) looks away.
 Some good news – the Egyptian Govt has now legalised 900 churches in three years.
 And in Sudan President Bashir has finally fallen; He must now face justice for his long history of persecution and genocide.
Lord David Alton delivers a review of the history of persecution at the Danube Institute Conference on Religious Freedom, London. Yazidi activist Nadia Murad expresses concern that her people (many of whom are still sitting, forgotten, in camps) will disappear. Exhumations of mass graves under the direction of the UN finally begins; the UN continues not to recognise the simultaneous genocide of Christians in Iraq.
 From China comes more appalling news of bounty hunters reporting on the activities of Christians who are then subject to arrest imprisonment beatings and in some cases torture and death.
 In Pakistan - a Commonwealth country to which the UK continues to provide over £380,000 per day in aid and development support - 3 Amahdi Muslims and 17 Christians are held in jail under death sentences.
Kind regards
Dr Russell Blacker and colleagues:
The Caucus for the Persecuted Church
---

GARTH HEWITT NEWS
SOME VERY SPECIAL OFFERS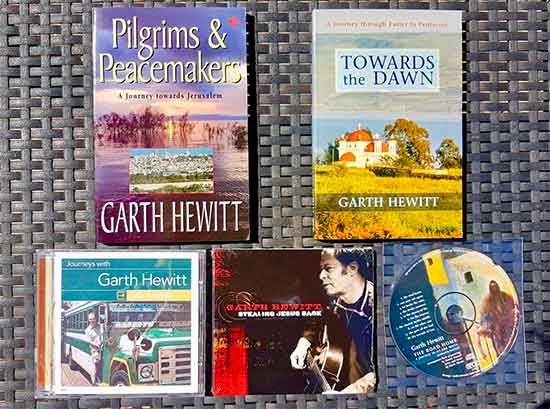 We are making some of Garth's classic resources available as a special offer - for a limited time only any one of the following is £4, £7 for any two, or £10 for any three - plus the discounted price of £2 for postage and packing (£2 is for UK only - please enquire for overseas postage costs).
All proceeds will go towards Garth's current project, My Name Is Palestine, the 12" vinyl single raising awareness of issues of injustice in the Holy Land - more information about that project here.
Please email isobel@garthhewitt.org to place your order.
Books
Pilgrims & Peacemakers - A Journey Towards Jerusalem
Written in 1995, this book is a seven-week journey to Jerusalem arranged in weekly themes, with a Bible reading, comment and prayer or meditation for every day. This was originally written as a Lent book. Garth links Bible passages to their geographical locations and introduces us at the same time to some of the "Living Stones" - local Christians who are working towards peace and reconciliation in the Holy Land. Group Study material is included.
Towards the Dawn
A moving book of daily Bible readings, meditations, interviews and prayers. Garth reflects the reality of day-to-day life in a much troubled area, as he travels from Jerusalem to Bethlehem, then to Nazareth and Galilee - a journey through Easter to Pentecost. First published in 2004.
Albums
Journeys with Garth Hewitt - Latin America
A compilation album of songs inspired by the people and projects Garth has experienced in Latin America, with the following tracks: 
The Hidden River 
Yo Creo en Nicaragua 
Indifferent to the Pain 
Un Niño es el Futuro 
Compañera de Vida 
Community of Love 
How Hard 
Little Outlaws, Dirty Angels 
Oh Nicaragua 
Ojos Silenciosos 
Oscar Romero 
Father Miguel 
Tropical Night 
I Saw Three Ships 
Beautiful Corn Island 
Let the World Be Changed 
Jesus de las Heridas
Stealing Jesus Back
Featuring as its title track one of Garth's most popular and iconic songs, Essential Christian said this about the album on its release - Hewitt writes clever and often moving lyrics that shift skilfully between sharp indictments, then humour, the desperate cries of the weak to a message of hope. The arrangements here veer from traditional hoe-down country/folk music to beautiful Eastern instrumentation. With echoes of Cash and Dylan this album is definitely worth a listen… 
Eternal Echoes 
Stealing Jesus Back 
Way of Peace 
Too Many Crows 
Apocalypse Jackson 
Death of Trees 
Traditional Palestinian Lament (featuring Reem Kelani) 
Humans Too 
Umthombo Tree 
Raise the Flag 
Towards a Promised Land 
In The Quiet
The Road Home
This album brings a rich and haunting collection of songs inspired by gospel paintings by Daniel Bonnell in which 'there is hope, but there are also shadows – there is the reality of the pain of life, and the powerful humanity of Jesus as a reminder of the one who walks beside us.'
Originally released with the book which is no longer available. 
The Road Home 
Cast Your Net Again 
He Broke the Rules 
The Devil's Moment 
In the Storms of Life 
For the Journey 
The Shadow in the Middle 
On the other Side 
She Gave All She Had 
The Warmth of Love
Contact isobel@garthhewitt.org for more information, to place your order, or to donate to the My Name Is Palestine project.

---
ARTS CENTRE GROUP NOTICE BOARD
TRICIA PORTER 
 L'Abri Friday Night lecture, 24 May
Tricia Porter will be giving a lecture at L'Abri on  How We See The World: A Lesson In Photography.  Sitting in the midst of some of Tricia's photographs, those attending will hear what she finds so exciting and challenging about taking  pictures and the way they can tell a story. How do we frame a picture and make choices in things to include or not in our photographs? She will share her enthusiasm in working with people in the community.   Lectures start at 8pm at the Manor House, Liss, Greatham, GU33.  Dessert at 7.30pm. 
CHRISTIANS IN MEDIA 
The Sessions, Thursday 27 June
Interactive, intimate workshops on the subjects: The four elements of compelling storytelling with Sheridan Voysey Media ethics  -  facilitated discussion with Sally Bundock Work-life balance and avoiding burnout with Action Jackson. Tickets available here:  https://tinyurl.com/yywgw2bj
  10-11 Carlton House Terrace, London, SW1Y 5AH
The Breakfast Briefing
Wednesday 18 September
Breakfast and networking from 8am before sitting down to hear from ITV newsreader and journalist Julie Etchingham who is being interviewed with the opportunity for Q&A. The morning will wrap up at 9.30am with a further 30 minutes for networking.  Union Street Café, 47-51 Great Suffolk Street, London, SWE1 0BS. Tickets priced £10/£15 can be booked  here:   https://tinyurl.com/y4mgu6dm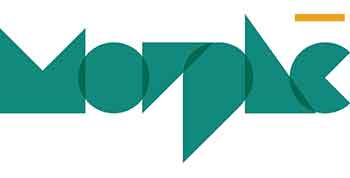 MORPHE ARTS MAKE GOOD LECTURE 
Monday 3 June, 7-9pm
The next Morphe Arts Make Good lecture will be given by former ACG member  Adrienne Dengerenk Chaplin at Husk Coffee and Creative Space, 649-651 Commercial Road, London, E14 7LW.
More about Morphe Arts here:  http://www.morphearts.org/
THE HAVEN+ LONDON  The Pain Of Shame  -  The Imposter Complex
Thursday 30 May
This dynamic workshop will explore  healthy shame versus toxic shame. It is designed to help all creatives but will be especially useful for anyone who has suffered any kind of abuse during their creative career. 
Community, Creativity and Spirituality 
Thursday 27 June
Drawing on his diverse experience in  medical science, theology and art psychotherapy artist Ric Scott explores ideas in his work around sexuality and spirituality and the impact of place in our sense of self.  For Ric painting is an exercise in full bodied spirituality.   Venue for both events: 7-9pm Thursday 30 May, Zero One,  Hopkins Street, Soho, W1F 0HS.  Tickets £25/£15.  Book here, under Events:      http://thehavenlondon.com/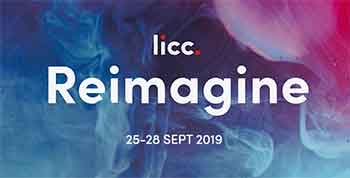 REIMAGINE WORKSHOP  -  LICC
25 September 
St Peter's Church, Vere St, London,  W1G 0DQ A four day intensive course to resource you to impact right where you are.  Applications close 31 July.  The cost is £195.   For more information and to book please visit:  https://www.licc.org.uk/events/reimagine/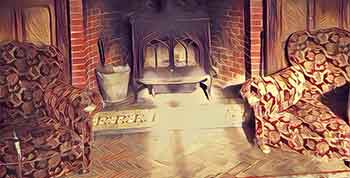 L'ABRI FRIDAY NIGHT LECTURES
Lectures start at 8pm at the Manor House, Liss, Greatham, GU33. Dessert at 7.30pm.  Lectures on the arts include:
24 May  How We See The World: a Lesson in  Photography.  Tricia Porter. 21 June The Art of Looking For Beauty. Edith Reitsema.
5 July Stalking Joy: Three Priests In Search of God. A look at the nature of faith in Christ as expressed by three clergy in three recent TV shows. Andrew Jones.
12 July. The Scream: A Cry That Echoes Through Creation. A look at Munch's iconic image, The Scream.  Nigel Halliday.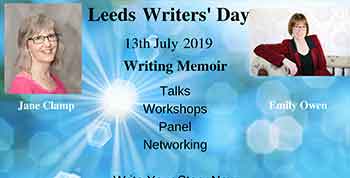 LEEDS WRITERS DAY  
Saturday 13 July
Association Of Christian Writers The theme for the day will be  Writing Memoir and will include  talks, workshops, a panel discussion and  networking.  The speakers will  be Jane Clamp and Emily Owen. Lister Hill Baptist Church,  1 Brownberrie Ave, Horsforth, Leeds, LS18 5PW.   Members £22 pre-booked, £27 on the door. Non-members:  £27 pre-booked, £32 on the door.  For more information and to book please visit: https://christianwriters.org.uk/events/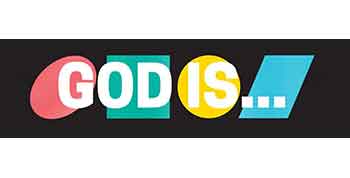 CHAIYA ART AWARDS 2019
Open Art Call The biggest biennial art awards in the UK exploring spirituality through art is now open for submissions.   The Chaiya Art Awards is open to any artist and covers all mediums including painting, drawing, sculpture, ceramics, glass, textiles, mixed media, photography and video. There is also an additional category for Community Groups, who can  submit a collaborative piece.  Artists are invited to be authentic and daring as they respond to the theme.  
The winners exhibition will take place at London's prestigious South Bank gallery@oxo from 10-19 April 2020.
A respected panel will anonymously judge entries on originality and technical excellence, theme interpretation and emotional impact. For more information please visit: https://chaiyaartawards.co.uk/
WINTERSHALL  -  Life Of Christ
18-22 June
James Burke-Dunsmore plays the part of Jesus in this open air production. Watch as hundreds of actors bring the story of Jesus to life in an open-air epic production set in stunning Surrey countryside. Young and old from all walks of life will be mesmerised as the story unfolds across three captivating acts from 10am to 3.30pm. The retelling of this  evocative story against the peaceful  backdrop of the Wintershall grounds has a profound effect on  visitors.  For more information and booking details please visit   https://www.wintershall.org.uk/life-christ
Wintershall, Bramley, Guildford, Surrey, GU5 0LR. Tel 01483 892167
---